Oliver Dollar – 7 Tracks Which Massively Influenced My Career (LV Legends)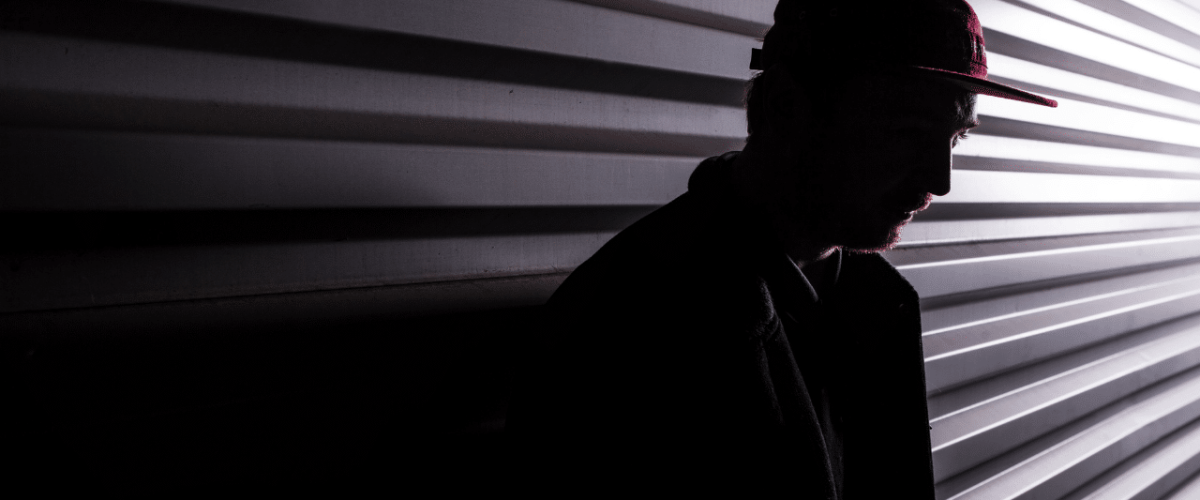 With a career spanning nearly two decades Oliver Dollar has gone onto become one of the leading lights on the house scene since he dropped the monster club bomb Doin Ya Thang back in 2011. It was a track which completely changed the trajectory of his career. Since then he has released a series of brilliant singles which have regularly topped the download charts, including the radio smash Pushin' On with Jimi Jules. His success has lead to remixes for some of the industries leading lights including Mike Dunn, Riva Starr, Demarkus Lewis and Osunlade and tours all over the globe pre covid.
His latest own release sees him team up with Brillstein on the stunning Braeburn EP which also features a gorgeous Demuir remix. Four beautifully constructed swirling powerhouse club tracks make this an absolute must have vinyl release which you can check out below.
You can grab the EP from: https://www.juno.co.uk/products/oliver-dollar-braeburn/830511-01/
To celebrate the release we asked Oliver Dollar along to give us the tracks which have both influenced and changed his career. It's a superb list of music packed with true classics.
Oliver Dollar – 7 Tracks Which Massively Influenced My Career (LV Legends)
1 – Moodymann – I Cant Get This Feeling When It Hits (KDJ)
The first time I heard this record was summer 96 or 97 and it was one of those tracks that you heard at least twice a night. I was blown away with how catchy it was and it took me another two years to cop it. I was really fascinated what Mr Dixon did with this short loop, it taught me a lot. An instant classic.
2 – Oliver Dollar – Doing Ya Thang (Play It Down)
This was actually my giving up record after 10 years of producing music, I made this as a bootleg for me and my mates. A friend of mine played this in San Fransisco on NYE 2010 and I had several calls about it the next day and the rest is history.
3 – Osunlade – Momma´s Groove (Jimpster´s Hip replacement Remix) (Strictly Rhythm)
This was the first time I heard of the incredible talent of Osunlade and I can only say that Jimpster put the cherry on top with his 2 remixes.
4 – Oliver Dollar & Jimi Jules – Pushing On (Defected)
When Jimmy and I made this record back in 2013 we had no idea what kind of impact it would have on our careers. There were a lot of people who said if we release this we were gonna be out of the game and it went on to became a hit record!
5 – Pepe Bradock – Deep Burnt (KIF)
What a timeless piece of music! Mr Bradock looped Freddy Hubbard's 'Little Sunflower' sample to perfection. This one never gets old.
6 – Metro Area – Miura (Environ)
This was definitely a game changer for me because it was a modern take on minimal electronic disco out of the big apple. The whole album is fire.
7 – Outr Drive – You Don't Know Feat.Steffanie Christi`an (Industry Standard)
My latest signing on my own imprint is Outr Drive, a collective with a bunch of live musicians hailing from Detroit featuring the talented Steffanie Christi´an on vocals. You might know her work from Kevin Saunderson's legendary Inner City project.
Grab Oliver Dollars Breaburn EP from: https://www.juno.co.uk/products/oliver-dollar-braeburn/830511-01/
For more info please check:
Oliver Dollar Soundcloud: https://soundcloud.com/oliverdollar
Oliver Dollar Instagram: https://www.instagram.com/oliver_dollar
Oliver Dollar Twitter: https://twitter.com/oliverdollar
Refuge Recordings Facebook: https://www.facebook.com/refugeaus
Refuge Recordings Soundcloud: https://soundcloud.com/refugeaus
Refuge Recordings instagram: https://www.instagram.com/refugeaus/
Refuge Recordings Twitter: https://twitter.com/refugeaus
Love this? Check out more LV Legends features HERE
Like what you hear? To help support LV Online buy us a coffee via Ko-FI. Click HERE
Tags:
Jimpster
,
metro area
,
Moodymann
,
oliver
,
oliver dollar
,
osunlade
,
Outr Drive
,
pepe bradock