Osunlade talks new album Spectrum on Yoruba Soul, career moves, destiny, Prince, living in LA, NYC, Santorini and much more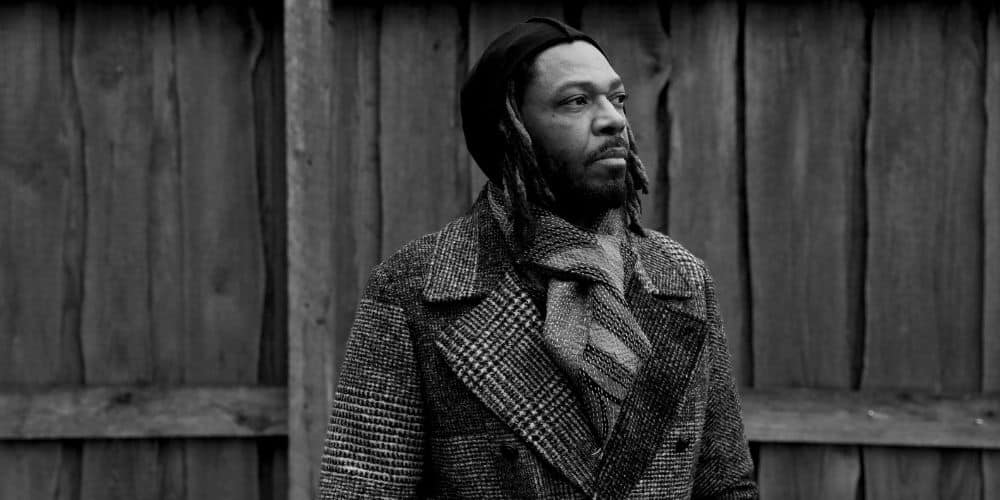 An interview by the Insider, Osunlade photos by Marie Staggat
Osunlade has grown to be a formidable presence in the house scene over the last couple of decades. An artist who has very much intertwined the spiritual side of his being and his beliefs into his many productions, indeed his music almost transcends mere musical genres. Soulful, deep and enigmatic all perfectly describe his productions.
He is soon to release a brand new album Spectrum which was written and produced during the Covid lockdowns. The first single from the the album Black Woman Cry lands this week and if it is an insight into what is to come then this could very likely be Osunlade's finest work to date. You can check out our review of the single here and check our premier of the sublime B-Side Brand New Hope below.
To celebrate the release of the single the Insider spoke to Osunlade at great depth about his career, his many travels to LA, New York, Puerto Rico and Santorini as well as working for Prince. They also cover Black Woman Cry and Spectrum. It's a fascinating insight into this intriguing character.
Osunlade talks new album Spectrum on Yoruba Soul, career moves, destiny, Prince, living in LA, NYC, Santorini and much more
How are you and what are you doing today?
I'm well thanks. Today I slept in, had a root canal yesterday so recovering.
Music is a form of art. Are there other forms of art that are important to you? How do you incorporate that into your world?
I create collages as well, a bit of cooking, videography and photography.
Are you happiest when you are in your home environment these days or are you comfortable to be anywhere and still feel balanced?
Definitely happiest at home these days, the pandemic showed me that reality.
What are the elements of your space/ your home zone that make you feel at ease? What's important to you in your home environment?
I'm very aesthetic, so there's lots of lights, art etc and ambient things in my bubble that inspire.
Coming from St Louis you must have and Blues, Jazz, and Ragtime in your blood. Where were you when you were first introduced to house music? 
In Chicago, I spent most of my summers there with my cousins. It was everywhere there in my teenage years.
In your early production days, during your first stint in LA, you worked with Patti Labelle amongst other greats. What was she like to work with?
She was amazing, a true legend and professional! We knocked out the session in about an hour, spent the remaining time dancing together while listening to the rest of the upcoming album. Too short a time but a humbling moment.
I'd be betraying a generation if I didn't ask about Sesame Street. What did you do in your time on this seminal production?
I never really had a time there, that was a right time, right place thing. I was living with Toni Basil at the time, she was choreographing segments for Sesame Street. She basically used some of the beats I made while there and they'd rehearse with them.
From LA you travelled to New York. What happened in your career when you got to New York? What were you working on then?
I was actually bi coastal, lived in LA, but recorded mostly in NYC. At the time it would've been Freddie Jackson, Najee, Eric Gable and the likes.
You spent time living in a lot of different places! Puerto Rico – how did that happen? How long were you there? Was that a specific musical period for you?
Yes, I move about lol. I visited Puerto Rico on my 30th Birthday and decided afterwards to give it a shot. I spent a total of 6 years there before moving to Santorini. Musically it wasn't the most inspiring as Reggatone had just come on the scene so the expectation of working with Latin musicians went array, however we did manage to create a nice electronic scene that comprised of some of the Broken Beat family from London.
How did you get to live in Santorini?
Fate! Prior to going on an island hopping trip in Greece, I lost most of my things to a flood. I took it as a door closing, the window opens type situation, once I landed I Santorini the energy struck me, I found a house in 3 days and the rest is history.
Do you feel that being in Santorini had an impact on you on the music that you made while you were there? What did you make while you were there?
Absolutely, it was the most prolific and evolutionary period. I think due to the isolation and close network of friends I had during that time.
As a Greek I can vouch for the lifestyle, the pace, the climate, and the food! Tell me something that you found in Greece that stays with you today.
Everything but mostly the people. I've never met such a organically warmer people. Being the only black man on an island can have its challenges however I never felt anything but welcomed. The simplicity of life is what I miss most.
I want to ask you about the label and how your spiritual beliefs are part of the labels ethos and mission. But before we talk about that, may I ask you, when was your spiritual awakening? Was there always a sense of something else within you?
There has always been a connection with more than we see for me. My awakening happened in 87'. It was the latter years of my stay in LA when things were at the end for me professionally. I wasn't in tune with what I was producing, then the last big earthquake hit which was about 4 miles from my home, so again material life destroyed., but yet again I take this as a new start. We never realize things hold us back, the more you have the slower your journey, the more you have to carry.
As for the label, my ethos is simple. I come from the old school when people were mentored and shown how to embrace their talent best, so with that its first most important for me to "KNOW" the person as the music must be honest and as vulnerable as possible.
Without this I feel it's impossible to positively represent and support the artist, as well most of the family that's been sent to me and are likeminded so that parts easy.
You seem to know exactly where you are. Have you always had a sense of your destiny?
Pretty much, I've got stellar instincts and there's nothing I'm afraid of. It makes it easier. I've always been very independent, even at a young age so following what's true to me is quite natural.
It's well known that your way of living is very much within the music that you make and release. Working in music can be tough on people with high moral standards. Kindness and warmth can often be missing in the fame hungry. What is the process of selection with artists, how do you ensure that the vibe is right?
Overall, it's the personal being of another. That tells me what the music should sound like.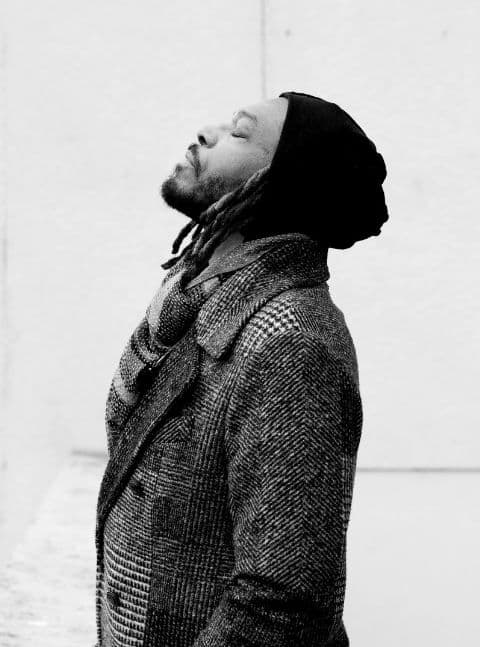 Osunlade
We're going to talk about your new release, but if I can first talk about that groove in the new EP and in your work in general. Being locked into a groove like that is hypnotic. It's like mindfulness in music right?
100%, my intent when writing is to leave room for the individual to find their own space within sound. I think the healing comes when you immerse yourself freely into the music., that's when the healing begins imo.
Black Woman Cry drops at a time when there is a lot of pain in this world in many parts of society, but very much for women. Such a timely release. Tell us of the story and meaning within the track for you?
It's exactly that, my empathy for what's happening in the world in general but more so for women and primarily women of color. Black women have carried the world for so long and being the product of one, I see and feel the struggle and pain. I have an elderly mother that I watch daily and to witness that example alone forces me to at least dedicate or revere the efforts made by all black women. In short it's a dedication. The haunting cries in the background of the song screams pain but hope. That's the message here I suppose.
The tracks come from your album – Spectrum – that drops later this year. Can you give us a little insight into what we can expect?
Uhm.. Its more electronic in approach but a dance album overall. A montage of different house styles with integrity if you will.
It's no secret you're a lover of Prince. Did you ever have the pleasure of meeting him / working with him?
I've worked "FOR" him on his Elisa Fiorillo project. I was the MD in the live band for her television performances. I won't go into detail but I will say this: I don't think anyone actually ever worked "WITH" him. It was a learning experience for sure. We never met in person, but his wrath was felt via message during every rehearsal. Talent unheard of that's for certain. I think if I ever met him I'd feel different about the music so I stayed away from any opportunity. U know the saying "Don't ever meet your heroes".
What was it you loved so much Prince? Why do you think he was so special?
It was the fact that he mostly played everything himself as well the bridge he created between white and black audiences here in the states was untold. Being from a very segregated city but having friends from all walks due to music, it was the first time everybody partied and gathered together in that way.
You have mentioned before that LA is the city that you have felt the least comfortable in. But you're back there these days right? Has it changed or have you changed?
It's just not a healthy place imo. The idea that most are there for fame in itself is sickening. The walls and phoney behavior just isn't for me. As well, there are so many better places on the west coast, why live amongst vampires?!
You strike me as a very health conscious person. Have you always been super healthy or is this a kickback from a previous lifestyle?
Nah, I've always been a go with the flow type person, however I've been vegetarian a few times starting at age 14. I'm not any longer, however diet is important as well as mental which I think most forget. My life is about acknowledgment and balance.
Whatever isn't balanced I acknowledge it and balance. I think for us all the pendulum swings both sides and it varies, the most important lesson is to evolve beyond the previous swings that serve no longer.
There is a deep and knowing wisdom about you. What is the source of this confidence and knowledge?
It's innate. I think being an adopted only child played the biggest role. There's a sense of self even without knowing as you belong to no one in essence. In terms life for me at least has always been a deeper understanding of survival and purpose as those things weren't connected the same.
Would you say you are a creature of habit, do you find the repetition of rituals comforting?
At times, I will say that I am not married to anything or anyone. Again, my lack of fear allows me the clarity of losing people and/or change. I am aware that my journey is one of glory so I walk in that regardless of what life brings.
Tell me one ritual you practice each day..
I have a morning ritual where I'm silent the first 30 mins or so, giving my affirmations to the ancestors and asking for what I want to manifest that day.
What do you like to do when you are not making incredibly good music?
Cook, garden and now share music on twitch..
Thanks for talking to us today Osunlade
Grab Black Woman Cry via: https://www.traxsource.com/title/1845434/black-woman-cry
For more info on Osunalde please check:
Osunlade Facebook: https://www.facebook.com/osunladeoffical/
Osunlade Soundcloud: https://soundcloud.com/osunlade
Osunlade Twitter: https://twitter.com/recordsyoruba
Yoruba Records Facebook: https://www.facebook.com/yorubarecordsofficial
Yoruba Records Instagram: https://www.instagram.com/yorubasoulofficial/
Yoruba Records Twitter: https://twitter.com/RecordsYoruba
Love this? Check out from Yoruba HERE
Like what you hear? To help support LV Online buy us a coffee via Ko-FI. Click HERE