PBR Streetgang talk about 20 years in the game, inspiring artists and new compilation Twenty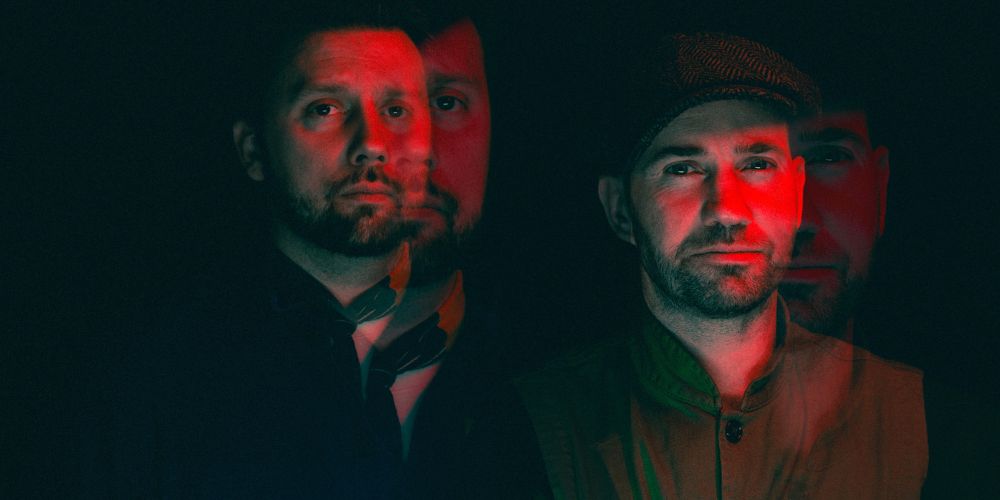 An interview with the Insider
PBR are one of the most influential names on the electronic scene, a duo whose back catalogue is sprinkled with magic they are currently celebrating their 20th year in the game with the release of a compilation of their finest moments including many of their most inspiring originals and some of their most glorious remixes including a few which have never been released on vinyl before.
You can grab the album which is out now on Kurtz via: https://www.phonicarecords.com/product/pbr-streetgang-various-artists-pbr-20-pre-order-kurtz/185938
To celebrate the release of the album our intrepid interviewer The Insider caught up with PBR for a chat about their two decades in the industry.
2023 marks twenty years in the game for PBR Streetgang. Big congratulations to you both. When you first started out did you think it would go on this long, or maybe you didn't think about the future then?
I don't think we thought much further than the end of the year back then, certainly didn't think we'd be doing the two decades later!
You must be fairly good mates to be able to work so closely for so long. What is the magic formula for remaining good friends as well as colleagues?
Not sure if there's a magic formula, just putting our friendship first and everything else follows after that.
Aside from this incredible collection you are about to put out, what are you doing to mark this major milestone?
So were really lucky to embarking on a tour starting April doing some special intimate spaces with under 150 capacity and some beautiful festivals like Love International and Wildwood Disco
PBR in 2023, compared to PBR in 2003, how much do you think you have changed since then and the music too, how has it evolved over those years?
Personally, quite a lot. We probably have a different outlook on life to back then as almost everyone as they grow and develop as people, I'm a parent now which is a big sea change.
In contrast, the way we approach Djing and creating together, very little has changed even though our style and techniques are always evolving.
So much new music, so many new artists surfacing constantly. Is it hard to remain relevant to new audiences or do you feel that your audience comes with you? Do you give this any thought?
This is a slight generalisation, but dance music or electronic music tend to favour youth and anything new, that's not a criticism, it's just the way the ecosystem works. Railing against it is like getting angry at the tide for coming in, so I think you just have to do your thing and hope new audiences engage.
Would you say that the work involved in being successful artists in 2022 is a hell of a lot more than twenty years ago, or do the key parts remain the same?
It's wildly different in what is expected from an artist now. I don't know if there is more work involved if you are enjoying some form of success from it. A huge amount of work was always needed to be successful but it's just the division of where those labours are applied is really different now to then.
If you had to choose your most significant PBR record in your 20 years existence, what would you pick? Hard I know.
Yeah, that is really hard to pick. I think the album we released in 2018 "Late Night Party Line" is probably the most significant body of work and certainly most significant to us.
In a deep blue sea of new music, how do you find the music that you play? How do you sort and seek out the good stuff?
We still try to keep a day a week to listen to new music when possible. There are few things more inspiring and life affirming than a great days digging! For Vinyl we each have our own idiosyncratic ways of sorting, but digitally we've found Rekord Box a really good way of sorting tagging and keeping on top of things.
What new artists do you feel have really got something at this moment?
Off the top of my head, Lis Sarroca, Vanity Project, Chez De Milo, Arianne V, Wallace, Demi Riquisimo, though I doubt they consider themselves as new artists 😊.
What artists have directly inspired and impacted the sound of PBR Streetgang do you think?
Wow. now were talking long lists! We have such broad tastes and absorb influence from everywhere. From our broader backgrounds like Prince, Stevie Wonder, The Cure, Georgia Clinton… all shaped our musical view in childhood even before we even started DJing or making music. Directly impacted and inspired our sounds though. Our style, it's pretty varied and there's probably a paragraph or two of names if we check everyone, but a few of them would be: Crazy P, Lauer, I:Cube, Decuis, Paramida, Pal Joey, Harvey Sutherland, Lindstorm and Prins Thomas, Moodymann, Daniel Baldelli, Kerri Chandler, Shep Pettibone, Crooked Man, Luke Vibert, Paul Woolford, Psychemagik, Metro Area… we could go on and on and on …
What have been your three most essential records in your box lately?
Are that's another tough one because our sets and venues we play are so varied, but these are three that haven't left our box for a while.
Johannes Albert & Lauer – Based on Boss
Andy Ash – Inner Light (Magari Diamond Nights Mix)
PBR Streetgang Front Left Stack (Hardway Brothers Cosmic Interpolation)
How much does intuition play a part in making a dancefloor pop?
A massive part, we're not 'dictator' style DJ's "you're getting this and that's it." Reading the floor shapes our sets which is why that can be so different each time.
Having known each other for so long do you share some kind of telepathy in the booth?
Haha Kinda yeah. We don't really discuss what music we're going to play in terms of "this, then this, and then that after," we just work out our feeling for how we'd like things to go and bounce off each other and the crowd form there.
You have always released your music on vinyl. Does this format remain crucial for you for the future?
As long as we still buy vinyl, I think it is important for us to release on that format.
If you had to look 10 years from now, do you think that vinyl will still exist?
Yeah, absolutely it's resurgence in recent years has probably secured its existence for another generation, but I hope there will be a shift towards more sustainable and efficient production methods such as the Green Vinyl Records initiative.
PBR have just released Twenty. It's a timestamp of your 20-year career. What are you most proud of about this collection and in this celebration?
The fact it exists at all is pretty special to be honest. We are really proud that we have enough of a body of work to do this. And with the remixes it's just such broad selection of artists, we feel really lucky to have had these opportunities.
Artists come and go but it's fair to say you have remained at the top of your game. What tips would you give to artists who want to achieve the same longevity?
I honestly don't know about the top of our game part of that statement, but we've certainly been passionate and persistent.
Learn to paddle your own canoe and don't worry about being in other people's boats.
Do you think PBR Streetgang will be making music in another 20 years?
Who knows… let's see 😉
For more on PBR Streetgang please check:
PBR Streetgang Soundcloud: https://soundcloud.com/pbrstreetgang
PBR Streetgang Instagram: https://www.instagram.com/pbrstreetgangmusic/
PBR Streetgang Twitter: https://twitter.com/pbrstreetgang
Tags:
PBR Streetgang