Ziggy Zeitgeist's 10 Classic House Cuts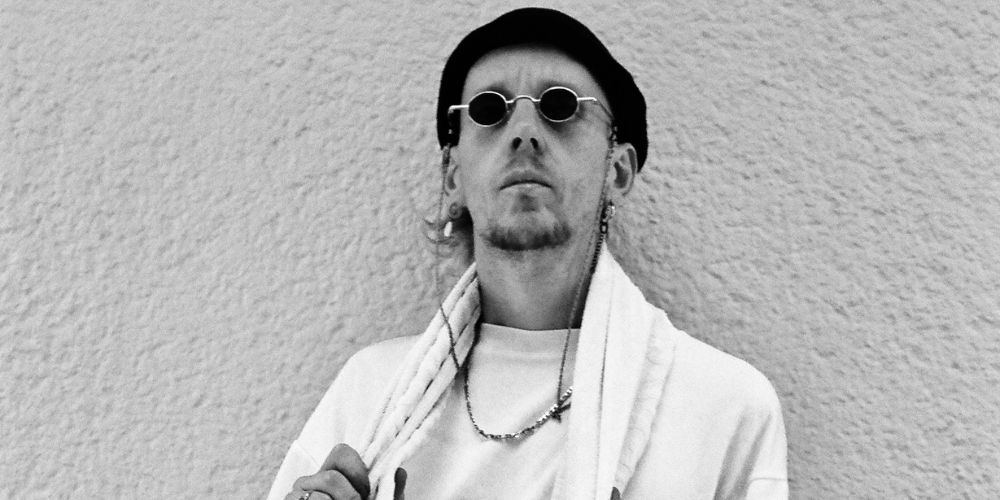 Ziggy Zeitgeist Photo By Michael Ulrich
With a brand new EP Kreuzberg Kix EP 2 out on Secretsundaze in collaboration with WAYNE SNOW, Ziggy Zeitgeist under his Zeitgeist Freedom Energy Exchange soubriquett is currently flying high.
The follow up to 2021's 'Kreuzberg Kix EP 1' lead single Take Your Time is a delicious slice of classy Deep House which also comes with a tasty remix by NYC producer Jenifa Mayanja, a favoruite over at Secretsundaze. The EP also features Jazzy broken beat geyser Bleached, an energy soaked club rocket.
To celebrate the release of the EP we asked Ziggy to give us his Top 10 Deep House classics, tracks which have inspired and excited him across his career. Be prepared as this list is rammed with magnificence.
Grab Kreuzberg Kix EP 2 via: https://bfan.link/kreuzberg-kix-ep-2
Ziggy Zeitgeist's 10 Classic House Cuts
Larry Heard Presents Mr. White: The Sun Can't Compare (Long Version)
A moment I would never forget on the dance floor the first time hearing this timeless jam! The ultimate love song that just burns deeper into your heart with that iconic acid bass line.
Phil Asher – Peace and Love's a Comin'
The relentless and enduring energy here captures perfectly the sound of UK warehouse rave for me. something so charging and unforgiving like literally ecstasy bursting through the dancefloor.
Theo Parrish – This Is For You (with Maurissa Rose)
Another moment I would not forget on the dancefloor. The joint had only just dropped and I'd heard it but somehow it just really hits you as the daylight is streaming into the club and you realize you just need to hug all of your friends again. That's this kind of jam.
Nutty Nys – The Promise
Super underrated and talented producer from South Africa. The fearless vocal hooks over stark and romantic minimal deep house slow burners. Keep an eye on Nutty really deep and signature style of production.
Syclops – Where's Jason's K
For the Jazz freeeeqs. That bassline WTF? Once I discovered this jam I just never stopped playing it and it would still fuck me up every time. It's the kind of jam that would ween out the newbs in the room for some people they just don't get it and can't get down with that kind of freakiness so they go back to their EDM music. That bass line that keeps turning inside out, upside down itself but relentlessly burning heat onto the dancefloor. The work of a true master. Maurice Fulton!
Fatima Yamaha – What's A Girl To Do
Exactly the kind of jam that's literally a 4 bar loop that makes time stand still. It just keeps going around and around but you still never want it to end. Early tune to capture the first wave Japanese deep house and Citypop influences.
Drexciya – Andreaen Sand Dunes
Iconic tune encapsulating the primordial and freaky sounds of Drexciya. Captures that experimental and uncompromising spirit of Detroit electronic music. Peak Electro weirdness to let the freak out on the floor, look no further.
Supershy – Change (Ft. Wayne Snow)
A recent track capturing the fearless falsetto of Wayne Snow riffing on this classic deep house bassline.
Attitude, Belief, Determination – Martin L. Dumas, Jr
Another timeless message of… well, the title really says it all. Empowering message of love and positivity to transcend the ages. A quintessential crossover from the disco era into house music.
Optimistic | Zepherin Saint ft Ann Nesby & G3
This is my fav remix of this classic from 'Sounds of Blackness' the iconic message of personal and community empowerment against all odds is never out of place on the dancefloor. you really can't argue with that.
For more info on Ziggy Zeitgeist and Secretsundaze please check:
Secretsundaze Facebook: https://www.facebook.com/ssldn
Secretsundaze Soundcloud: https://soundcloud.com/secretsundaze
Secretsundaze Instagram: https://www.instagram.com/secretsundaze/
Secretsundaze Twitter: https://twitter.com/secretsundaze
Like what you hear? To help support LV Online buy us a coffee via Ko-FI. Click HERE
Tags:
classic house
,
Secretsundaze
,
Wayne Snow
,
ZIGGY ZEITGEST