Everyone Back To Mine With Underground System's Peter Matson and Domenica.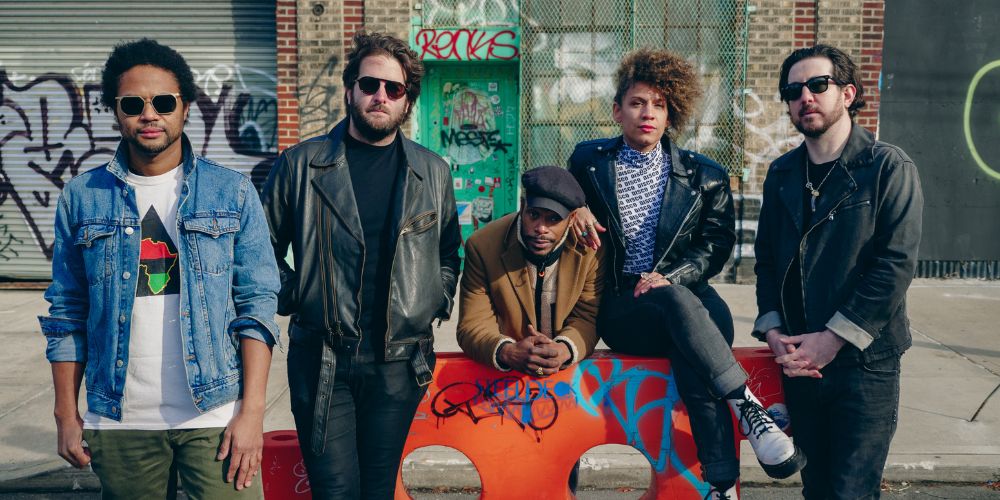 Underground System have become firm favourites over here at LV HQ with a stream of classy EP's which beautifully capture both the club DJ aesthetic but which also give a firm glimpse of their incredible live energy.
Their latest EP see's them land back with Razor-N-Tape following up their seriously hot Into the Fire EP from last year. It's not an understatement to say that the brand new EP Looking In could very well be their finest offering to date. The EP features tasty remixes from Nenor & Clive From Accounts nestled next to three off-the-hook original tracks.
We premiered Looking In from the EP last week which you can check below.
It's a truly brilliant release from one of the finest acts out there right now. Grab it from: https://undergroundsystem.bandcamp.com/album/looking-in-epa
To celebrate the release we asked Underground System to put together a playlist for us for an afterparty back at their place, and as you might expect it's rammed with goodness.
Cassius – 1999
We have a soft spot for jamming lots of Frenchie house bangers back at home. This one's a class act that needs little introduction here!
Meridian Brothers – Puya del Impresario
The off-kilter vocals and synth lines in this tune is the type of sound that will keep the late-night hang going.
TV On the Radio – Province
We listen to lots of rock from various eras at home. Here's one out to all us Brooklyn indie kids.
Dave + Sam – Love Feels
A bouncy dance floor bop with positive lyrics, deep bass lines and classic house feel. Probably one of the first tunes to play when the homies come over for the afterparty.
Roisin Murphy – Shellfish Madoiselle
Sultry and ready to sit around and lounge as long as you are, one of our favorite LP's of recent years.
WOW – Occhi di Serpente
Who doesn't love a good dark Italian rock song? Domenica does, that's who. This one is another lounging-on-the-couch-as-long-as-you-want type vibe.
Caito Sánchez – Planeador
Inevitable that someone ends up playing their own music at the afters… while we prefer not to, if we had our way it would always be Peter's next door neighbor Caito Sánchez playing his. He played drums with the late Charles Bradley and these days w/ Quantic and Midnight Magic, and has recently started releasing music of his own
Michel Cleis ft. Zaiko Langa Langa – Baza SOS Fever (Michel Cleis Main Mix)
Domenica is a huge fan of Vega Records and this is one of her top favs. An homage to Congolese music with samples from 70's band, Zaiko Langa Langa, this hypnotic tune will call you to the dance floor.
Willie Graff & Tuccillo – Crystal Ball
This tune is something akin to floating on a cloud. A feeling of suspension that keeps you cruising well into a sunrise
Soichi Terada – Saturday Love Sunday
This deep house jammer has a great nuanced swing in production. We love the sampling of Cherelle's 'Saturday Love'. Great after-hours mood.
For more info on Underground System and Razor-N-Tape please check:
Underground System Facebook: https://www.facebook.com/undergroundsystembk
Underground System Instagram: https://www.instagram.com/undergroundsystem/
Underground System Soundcloud: https://soundcloud.com/undergroundsystem
Razor-N-Tape Facebook: https://www.facebook.com/RazorNTape/
Razor-N-Tape Soundcloud: https://soundcloud.com/razor-n-tape
Razor-N-Tape Instagram: https://www.instagram.com/razorntape/
Razor-N-Tape Twitter: https://twitter.com/RazorNTape
Love this? Check out more on Underground System HERE
Tags:
razor n tape
,
Underground System