Recut talks about new EP 'Disco Chicago ', his love of Chicago House, Frankie Knuckles and his mysterious background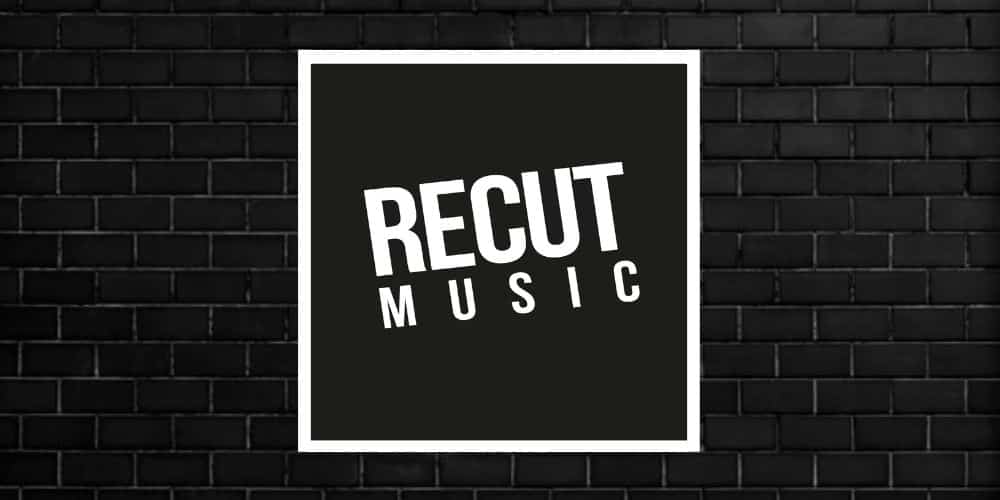 Recut is an artist who has popped up a few times on the pages of Le Visiteur over the last couple of years thanks to his brilliant vinyl series. Following in the footsteps of Reload Disco, Dub Zero & Dirty Fun Vol. 1 his latest release is Disco Chicago. We highly recommend that you track down all of the Recut 12's though as they are packed with serious club heat.
On his latest 12″ Recut delivers four seriously tight House, disco and acid edged club heaters all inspired by his love of Chicago House. Each track has that distinct classic Chicago flavour perfectly re-evaluated through the lens of 2022. It's a serious collection of tracks which has been flying out of the doors since landing a few weeks back and is already well on it's way to selling out.
You can grab a copy here: https://www.juno.co.uk/products/recut-disco-chicago/869239-01/
To celebrate the release I spoke to Recut about the EP, his career, his love of Chicago House and much more. He also put together a rather brilliant Chicago House worship mix which you can check out above. If you love it as much as we do please give it a share over on Soundcloud and help us spread the love.
Hi there Recut,
It's good to catch up with you again.
We last spoke a year ago when you were releasing your Dirty Fun EP. How have you been since then and what have you been up to musically?
Hi, it's always a pleasure to talk to you. Thank God the worst is over.
Musically not much has changed. In this period I am in love with my 808 and my 303. In addition to re-editing classics with my mink, I try to make original tracks, with a warm sound while keeping them a little raw. To do this I'm using real machines. Anyway my musical directions are diverse, I don't like to label my music using only one genre. At the same time I am devoting myself to developing the energy of my performances. I'm continuing to buy many records and for an old school DJ like me, there are never too many.
Where are you from and where are you based right now?
This is a little secret that I don't want to reveal yet but where I live there is the sea and for most days it is sunny. I am a man from the South.
Do you have a local record shop that you like to visit?
All the small record shops in the towns or in the big cities are very important for independent labels and I try to sample as many as I can. They allow you to have visibility and good feedback from a niche audience that loves to delve into the underground scene and if they like your project they help you sell a few more copies. It is easy for me to abandon my friends during my travels and isolate myself for whole mornings and afternoons to immerse myself in endless musical journeys. All of this is important to reinvigorate my creativity and inspiration.
What were some of the local clubs that you frequented when you were starting out as a DJ?
I haven't told anyone yet but in the early 80's until the 90's my uncle and my father had a very important club in the city where I live and even though I was very young this influenced the choice to become a DJ. My father took me with him in the afternoon, before the evenings, when there were rehearsals. The lights, the mirrors, the sound system were incredible and I immediately loved that world that saw the DJ celebrate the night by uniting everyone and breaking down any barriers.
When they left I started Djing. I was very lucky because that period developed my idea of ​​creativity. The strong passion for music, curiosity and the desire to learn this art pushed me to hard and led to me travelling a lot. If the clubs are small it is easier to create a special bond between people, like a family. If you are in a big club, the energy of the dance floor and the atmosphere are less intimate. Each nation or continent has a different music culture and it is very interesting to mix these experiences, especially because they open your mind as you develop your music.
What were some of your favourite tunes that you were listening to back then?
I've always listened different kind of music but I can't forget: Marvin Gaye – What's Going On, Isaac Hayes – I Can't Turn Around, Timmy Thomas – Why Can't We Live Together, Herb Alpert – Rotation, Hamilton Bohannon – Let's Start The Dance, Grandmaster Flash & The Furious Five – The Message, LL Cool J – I Need Love, RUN DMC – It's Like That, Herbie Hancock – Rockit and Inner City – Big Fun, just to name a few.
Have you managed to get back to DJing since the world started to open up again post Covid?
I'll tell you something else that nobody knows. I have another alias that I have been growing since the early 90s and that has a great history. Recut and Recut Music were born in 2020. This new artistic path has strong roots and I hope it will soon express my art as a DJ in the right context. Honestly I need a manager or some serious booking agency who can believe in me. There is a lot of energy! Let's see what happens!
Your latest release Disco Chicago tips a hat to your love of Chicago House music. What is it about the music coming out of the Windy City which has inspired you over the years?
I was born as a DJ in the early 90s and I have always researched the meaning of some musical movements, how they were born and who their pioneers are. Right from the start, the social role of House Music and clubs has been to share messages of love, hope and brotherhood with the dancefloor, which has always been a refuge for discriminated minorities including the gay scene and Afro and Latin Americans.
Frankie Knuckles, Ron Hardy, Marshall Jefferson, Larry Heard, Steve "Silk" Hurley, Lil Louis, Virgo Four, Dj Pierre, Chez Damier, Ron Trent, have exported Chicago House Music to the world, each in a different way but with a positive message and much love. We can only thank them.
If you had to pick just one, what is your all time favourite release from Chicago and why?
Probably Your Love by Frankie Knuckles. It is hypnotic, the drums are massive, the electronic bass and the voice make it sensual and you know how exciting it is to listen to or play it. Move Your body by Marshall Jefferson is more melodic, it's a hymn to joy and makes you move your ass. I love to play it as the last record. Amazing !
Have you ever managed to catch any of the original Chicago DJ's playing live and if so who and where and what was the vibe like?
I was lucky enough to listen to Frankie Knuckles in a club near my hometown, Chez Damier at Circoloco and although he's not from Chicago Larry Heard at Pacha in Ibiza, he still embodies that classic US sound. There is always something to learn from these masters. The atmosphere? Hot
What can you tell us about the EP?
This time I wanted to exploit the perfect combination of 808 and 303 by redesigning tracks from the past and adding others completely composed by me, maintaining a coherence in the sounds with a Chicago House influence. I hope I succeeded.
Grab it from: https://www.juno.co.uk/products/recut-disco-chicago/869239-01/
You have put together a Chicago House mix for our Worship Mix Series. What can you tell us about the mix and what are some of the key tracks in the mix which have really resonated with you?
In the mix I recorded you will find many classics alongside some track which are more recent. Certainly the records on "Trax Records" have made the history of Chicago House Music and they are at the center of this world. In the most modern reinterpretation's I really appreciate Italo Johnson's records, they rock a lot.
For our newer readers who perhaps havent' come across you music, please can you give us three tracks from your discography which you would say are quintessentially Recut?
RECUT – IT'S ALL IN YOUR MIND (RECUT – RE-EDIT)
Although it is a Re-Edit it is probably my most interesting one, classic but current flavors for any club.
RECUT – TOX DISCO
It is a Funk Train and above all you can also appreciate my scratch.
RECUT – RELOAD DISCO
This one will give you close encounters of the third kind
When you're not making music what do you do to unwind?
In this historical period it is a bit difficult to relax, to emerge in the music game you have to work hard. I love to travel, visit museums, contemporary art and take long walks with my family. I love to eat and obviously good wine is a must.
What else can we expect from Recut in 2022?
I would like to produce more of what I do and propose my music to other Labels and I hope to play a lot as a Dj. I am currently preparing the new Recut Music 005 and and once again my Dj soul will not be missing.
Is there anything else that you would like to share with our readers?
Surely if you read this interview you will have some more tools to appreciate my music. Try to get passionate about projects that come from below and trash all the garbage that the mainstream offers you. There is so much pollution! There are some very strong underground realities that deserve your attention. See you on the dance floor !
Thanks a lot for taking the time out to put the mix and interview together, it's always a please to hear from you.
Love this? Check out more from Recut HERE.
For more info on Recut please check:
Facebook: https://www.facebook.com/RecutMusic/
Instagram: https://www.instagram.com/recut_music/
Soundcloud: https://soundcloud.com/recutmusic
Like what you hear? To help support LV Online buy us a coffee via Ko-FI. Click HERE
Tags:
Chicago House
,
Recut