Remixing Kraak & Smaak – Their Top 10 Remixes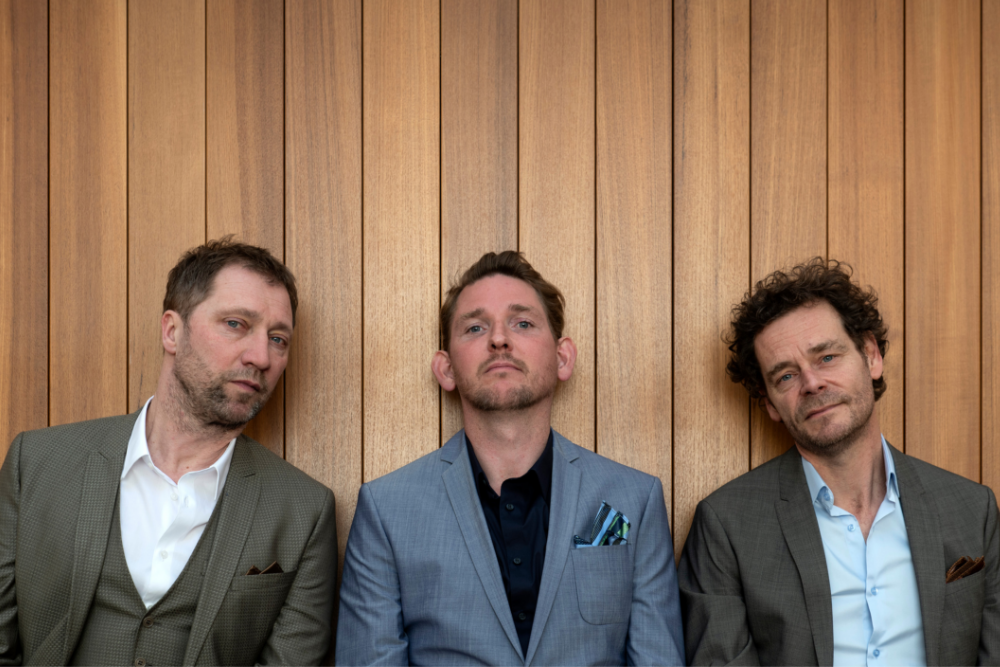 Remixing Kraak & Smaak – Their Top 10 Remixes
2020 has been another incredible year for Kraak & Smaak. Following the release of their critically acclaimed 7th studio album Pleasure Centre in 2019, their release schedule this year has been prolific. This year has seen a combination of brand new one-off tracks, K&S remixes of other artists and a series of incredible remixes by some of the cream of the electronic world of tracks from Pleasure Centre. Compiling some of the best of these remixes they also released a Pleasure Centre Remixed album which you can check along with many of their other key remixes via: https://boogieangst.bandcamp.com/
Their latest release see's another of the tracks from Pleasure Centre, Same Blood, receive a serious remix package from two production heavyweights in the shape of Tensnake and Prins Thomas. It's another incredible entry into the Kraak & Smaak discography. We premiered the Tensnake remix a few days ago which you can check below.
To celebrate this brilliant release we asked Kraak & Smaak to pick out some of their favourite remixes of their works by other artists from across their career. It's a superb list featuring some incredible remixes from a bone fide who's who of production greats.
Remixing Kraak & Smaak – Their Top 10 Remixes
Kraak & Smaak – No Sun In The Sky (Henrik Schwarz Remix) (2005)
We thought we'd just ask 😉. We were looking around for remixers to accompany this single off our first album, and being fans at the time we dropped him an email, and he said yes.
Still one of my own faves, he replaced the vocal sample of Carmel (yes folks, cleared that one) by his own voice (!), resulting in a splendid 21st Century Arthur Russell vibe.
Kraak & Smaak – Let's Go Back (ft. Romanthony) (Solomun Remix) (2011)
A deeper than deep, dark remix by house maestro Solomun that since then has become a classic. Actually we did a swap for this one, and in return we had a go at Cloud Dancer – that one's on Solomun's '5 Years Diynamic' compilation. Featuring of course the great but late Romanthony – what a songwriter and singer. Such a pity that he's gone.
Kraak & Smaak – I Don't Know Why (ft. Mayer Hawthorne) (Kon's Tux Remix) (2016):
Kon also was a target for a long time, but first we had to find the right track for him – which we did when Mayer delivered this one. Kon turned it into a funky, soulful, melancholic 'last-man-standing-on-the-dancefloor' track, ideal for your set when you finally reach 5AM in the morning 😉
Kraak & Smaak – Back Again (ft. John Turrell) (Hot Toddy remix) (2014):
The boss of funky guitar plucking always delivers. Long, expanded groove, great musical touches… it's always a big pleasure to hear his remixes. John Turrell (of Smoove & Turrell) in blue-eyed soul mode. Don't forget to always check his dubs as well – they are just as good.
Kraak & Smaak – Prescription (ft. Eric Biddines) (Moods Remix) (2017): 
Rotterdam-based producer Moods has been releasing a number of years on our label Boogie Angst now, and has been a rising international star ever since. This outing is just perfectly tailored to Eric's delivery. Disco, funk, hiphop… Nick just owns it.
Kraak & Smaak – Sweet Time (ft. Izo FotzRoy) (Yuksek Remix) (2019):
We had the idea that Sweet Time would make an excellent disco track for the clubs when in the very able hands of Yuksek, and it turned out to be even better than we expected – as if this was just meant to be, you know? He understood just perfectly what it needed.
Kraak & Smaak – Good For The City (ft. Sam Duckworth (Yes King remix) (2013):
Very probably not the biggest name in this list, but we just had to mention Yes King: Rhyce Adams and Mark Rae's (of Rae & Christian) project, which in this particular case involved recording a full reggae live band after which they went overboard with old school dub production tactics. The result is astonishing, pure '70s UK dub reggae sounds – if you didn't know any better it was released at that time.
Kraak & Smaak – Same Blood (ft. The Palms) (Tensnake Remix) (2020):
Tensnake delivers a beautiful fusion of elecronica and house with his take on Same Blood, the indie-electronic-vibed single featuring LA band The Palms off our latest album Pleasure Centre. Not a stranger to remixing vocal-based tracks, you instantly notice that he understands the song, giving the original a totally new life on its own with this version.
Kraak & Smaak – Hold Back Love (ft. Lex Empress) (Lovebirds Remix) (2012):
Again, a match made in heaven, right time, right track, right remixer. A classy and tasty nu-disco remix that still rocks dancefloor around the world – if you like your Glitterbox stuff, this is definitely one to check out. You might even think that is their new release! 😉
Kraak & Smaak – Same Blood (ft. The Palms) (Prins Thomas Diskomiks) (2020):
Prins Thomas and the Scandinavian disco sound have always been very influential to the K&S project, so no wonder that we'd drop the Prins a line if he'd like to have a go at one of our singles sooner or later. Familiar with more indie, alternative sounds (we loved his remix for Temples for instance), he was of course the right man for this job.
Kraak & Smaak's Same Blood (feat. The Palms) (Tensnake Remix) is out now. Grab them here: https://kraaksmaak.lnk.to/SameBlood
For more info check:
Kraak & Smaak:
https://facebook.com/KraakAndSmaak
https://soundcloud.com/kraaksmaak
https://www.instagram.com/kraakandsmaak/
https://twitter.com/kraaksmaak
https://kraaksmaak.bandcamp.com
Tensnake:
https://www.facebook.com/tensnake
https://soundcloud.com/tensnake
https://www.instagram.com/tensnake/
https://twitter.com/Tensnake
Boogie Angst:
https://facebook.com/boogieangst
https://soundcloud.com/boogieangst
https://www.instagram.com/boogieangst/
https://twitter.com/boogieangst
https://boogieangst.bandcamp.com
Tags:
Boogie Angst
,
henrik schwarz
,
Hot Toddy
,
kon
,
kraak smaak
,
Lovebirds
,
Moods
,
Prins Thomas
,
Solomun
,
Tensnake
,
Yes King
,
yuksek