Sancho Panza talk about this years Campo Sancho festival on 29th-31st July, Notting Hill Carnival, promoting events, classic Sancho Panza tracks and much more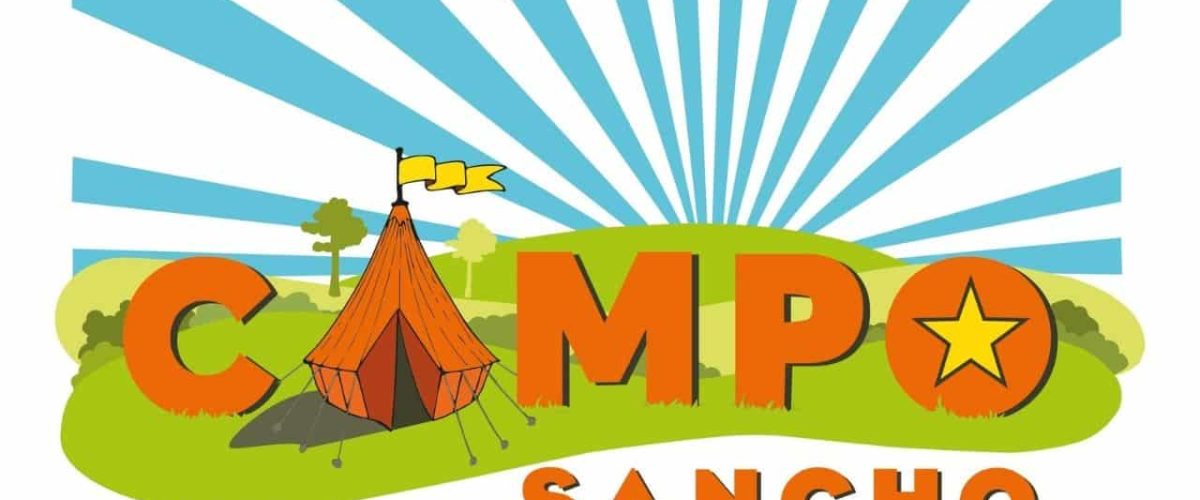 Sancho Panza talk about this years Campo Sancho festival on 29th-31st July, Notting Hill Carnival, promoting events, classic Sancho Panza tracks and much more
Like what you hear? To help support LV Online buy us a coffee via Ko-FI. Click HERE
An Interview with the Insider for Le Visiteur
Sancho Panza has gained a fantastic reputation across the last couple of decades as an event and DJ team who very much bring the feel good vibes where-ever they appear. Renowned for working hard to give their followers and event attendees both the time of their lives and bang for their buck they are soon back in with the 2022 edition of their Campo Sancho festival, which lands at the end of July with a fabulous line-up.
Born on NYE 92 when they wanted to bring their friends together for an event that didn't cost the earth to attend, friends Jimmy K Tel and Matt Brown would then embark on a journey promoting Warehouse and their legendary boat parties in London and then joining the Notting Hill Carnival with their well loved stage on Middle Row which would appear for 20 years running.
Following their final Notting Hill appearance they set to work on designing their own festival and the first Campo Sancho would appear in 2016 in the heart of the Hertfordshire countryside, an hour outside London.
For its 6th edition of the festival the line up includes Dave Lee (Joey Negro) Colleen 'Cosmo' Murphy, Heidi Lawden, Dicky Trisco, Pete Herbert, Hilit Kolet, Omar (Live), Trevor Fung, Faze Action's Simon Lee and Sancho Panza's residents Matt and Jimmy K-Tel among many others. You can check the bill below. There's a load of family stuff too plus yoga, amazing healthy food, and on site Bell tents.
All the details are below and the Insider spoke to Matt and Jimmy at length about the festival and their long history as Sancho Panza. It's a fascinating interview. They also laid down a Sancho Panza 'Campo Sancho' mix for us, please give it a share on Souundcloud and help us spread the love x
Campo Sancho Festival runs from 29th to 31st July.
Camping from 28th through to 1st Aug.
The magic happens at Walkern Hall, Walkern, Nr Stevenage, SG2 7HZ.
Karma Canvas offer fully equipped luxury bell tents.
There's Camper van parking on site, hot showers and eco toilets.
Car park to dance floor in 10 minutes.
Tickets currently £139 per adult, £20 for 0–5-year-olds, £55 for 6–17-year-olds, excluding booking fees:
http://www.sanchopanza.org/campo-sancho/
https://campotickets.sanchopanza.org/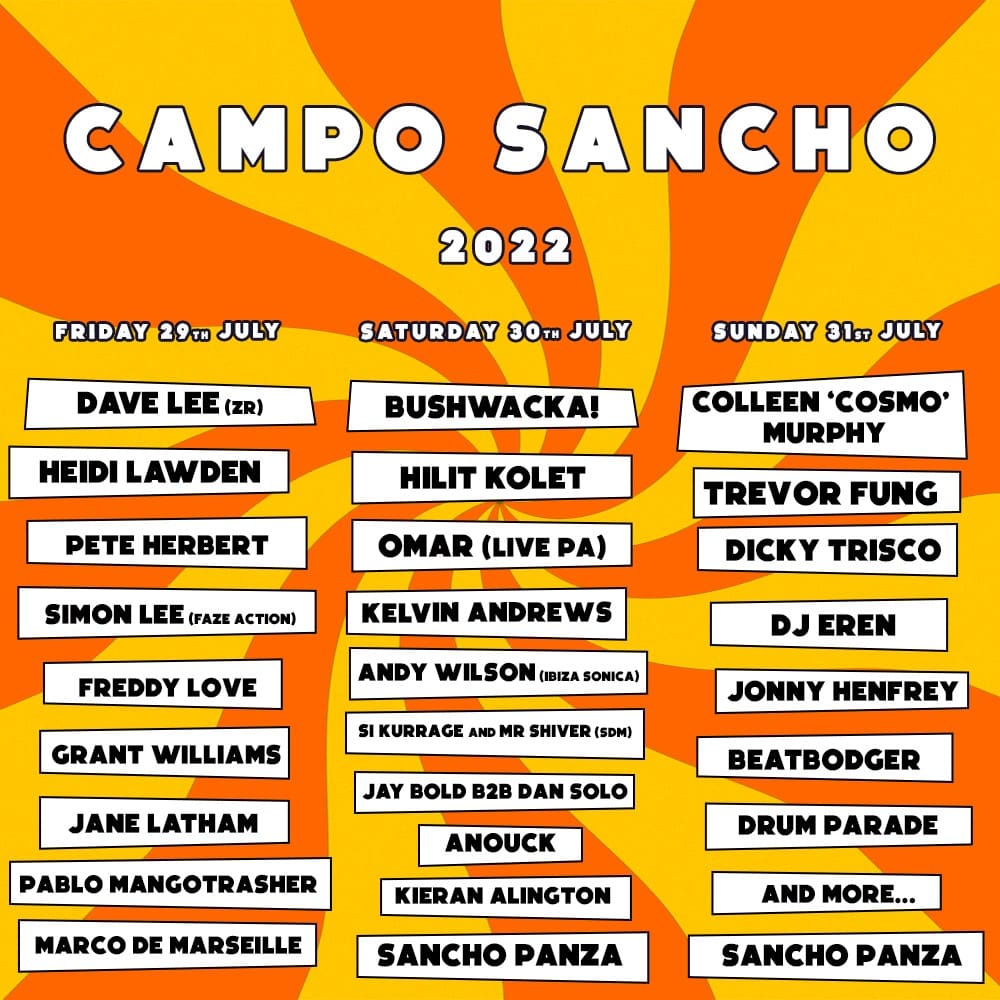 Thanks for talking to us. Where are you at the moment and how are you spending your day?
Jim: Working from home, Campo preparations in full swing, sun's out, all is well!
Matt: At home in Wales sorting out a few tunes for a free outdoor party that I'm heading to in tipi valley tonight…
How far back do you two go? Where did you first meet?
Jim: We met at school when we were 17 – 10 years ago..ish!
Matt: blimey you've got a good memory…
Were you both Djing separately before you got together as Sancho Panza?
Jim: I first started out at as reggae DJ in around 1987… lots of roots and sleng teng business!
Matt: The desire to play music out had been floating around in my head throughout the Electro and Rare Groove days, it wasn't until Acid House hit that I felt it might be possible….
Who's got the best record collection then?
Jim: Well, I've definitely got the better reggae records!
Matt: I have… ha ha that's impossible to answer… (probably me)
Who is the better DJ?
Jim: Blimey, you looking to start trouble! I'd say Matt plays a deeper selection and I go a bit all over the place.
Matt: it's all about the music, which I'd like to think we both have very good taste in, we both bring something different to the table…
Are you both from London? Where are you based today?
Jim: We're born and bred Londoners…. I'm currently Bethnal Green based.
Matt: Raised in West London (Westborne Park) now living in South West Wales on a small holding…
When was the moment you decided to start Sancho Panza? How did this come about?
Jim: It was New Year's Eve 1992 – we were fed up with rip off New Year's nights… we wanted to bring all our friends together and provide a platform for all the creative people we knew – £5 on the door!
Matt: Apart from the answer that Jim has given which is spot on… I was completely obsessed with house music (still am) I bought a pair of Techincs in 1990 with my brother, I was desperate for a setting to play my music, I knew that we could put on decent parties that was all about the people and music…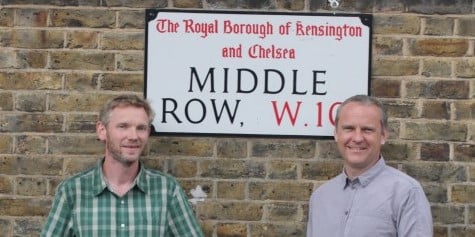 Jimmy & Matt
Where were your first gigs?
Jim: First Sancho gigs were all warehouse parties that we produced… we went to huge efforts to create special environments with brilliant music and a whole lot of Love! In that sense, not a lot has changed in 30 years.
Matt: I played at a few house parties in the late 80s and early 90s these experiences cemented my desire for more…
How did you go about promoting your parties back then?
Jim: It was flyers and word of mouth… we had a mailing list and I can still remember stuffing envelopes on the floor – self adhesive stamps was a bit of a game changer!
Matt: Ha ha yes, and we had to hand write the address on each envelope! Aah the good ol days…
Were flyers important? Did you still have some of them?
Jim: Flyers were everything – we loved the creative process and the copy writing. There came a time when we would just put: Sancho Panza, the party name, a date, central London location and a phone number plus a strap line – nothing else – people trusted us and that felt brilliant. A particular favourite was a party called Love Riot with the strap line Peace, Love and Looting!
How did you start to build a regular crowd?
Jim: I'd say it happened organically and playing at Carnival definitely helped.
Was this at the same time acid house was happening? Did you ever play that vibe?
Matt: I got completely and utterly bitten by the Acid House Bug, changed my life. I was going to a lot of warehouse parties then some of the big raves etc. The music that I really got into in the early days was the American House vibe, lots of euphoric uplifting vocals, which came after the very first Acid records…
What sort of records were you playing in those early days? Name a few..
Matt: Yowser… ok let's think Jomanda- Make Your Body Rock, Sha-Lor – I'm in Love, Turntable Orchestra – Your Gonna Miss Me, Nightwriters – Let The Music Use You, which is one of the greatest house tracks ever made! LNR -Work It To The Bone, might have to dig that one out again! RAZE – Break For Love, Tracks by Inner City, lots of things on Strictly Rhythm, Eightball and Nervous Records. Anything on Junior Boys Own which came a little bit later…
Sha-Lor – I'm in Love
Jomanda – Make Your Body Rock
Xpress 2 – Music Xpress
Your boat parties, was it a very different vibe than the warehouses? Was the music different on the Thames?
Jim: The music was the same but the big difference was they were happening in the day times – Sunday afternoons – all spangled waving at people on bridges, dancing outside – it always felt a bit naughty.
Matt: These daytime boats parties where completely off the hook, they started at 2pm and ran for 6 hours, the incredible up and happy vibes was just simply amazing, no dark corners to hide in, it made for a wonderful shared experience…
You still put on the boat parties now right? When did you last do one? Who did you have playing?
Jim: Our last boat was in October 2021 after a drawn out two year break – we had Bill Brewster and our friend Junior play with us – it was absolutely brilliant to be back! Next one is June 2nd with us, Miguel Campbell and Freddy Love
Matt: Really looking forward to the boat party on June 2nd, I'm a big fan of Miguel Campbell he definitely brings his own unique vibe to the party that I absolutely love…
What parts do you both take in your partnership? Is one of you the creative and one looks after the dosh? Or do you just do it whatever it is..
Jim: We bring different skills to the table but ultimately we're both all over it….
Matt: We're both very hands on, control freaks if you like…
You were heavily involved in the Notting Hill carnival. How did you get involved? How long did you play there?
Jim: We started in 1994 and played there for 20 years
Matt: I was brought up in the area and had been going to carnival for most of my life, had seen the musical developments over the years with the sound systems, it was stumbling across KCC in 1992 that completely blew my mind, an extraordinary experience, that day sowed the seed…
What did it mean to you to play on Middle Row? How much of a buzz was that for you?
Jim: Carnival was the gig of the year without question – it's an amazing place to DJ – proper goose bump territory
Matt: It was a dream come true, it gave us an opportunity to play alongside some of our favourite and most respected DJs around. The first two carnivals we did back in 94 and 95 where in a very built up residential area, we quickly outgrew that street and was asked to move to Middle Row, which is a very industrial area, we jumped at that and never looked back…
Did it remain fun for the time you played there?
Jim: It definitely changed over the years and the challenges increased but a massive street party in the heart of West London is always going to be worth the wiggle.
Matt: Mmmm it was hard work and at times very stressful, but so worth it, amazing memories, I miss it…
What other stages did you rate?
Jim and Matt: KCC, Norman Jay, Aba Shanti, Gaz's Rocking Blues
What did you love most about carnival?
Jim: Before we were playing there it was walking around and dancing to lots of different sound systems and styles, once we were involved you kind of live on your own island but that Carnival vibe we had, when it was really kicking, that was truly very special.
Were you carnival experiences always positive?
Jim: We can't say that but is anything ever all positive? We were made to feel welcome by the Carnival community, it was massively special to be a part of it and thinking back, it makes me proud and very happy.
Matt: There were lots of challenges that we had to deal with over the years, which at times was very difficult, but the sheer joy of pulling it all together, getting huge crowds is something that is very hard to beat, the atmosphere was unbeatable…
Why did you stop playing there?
Jim: They knocked the school down so we lost our spot, it was time to move on.
Matt: It was time to move onto something new… we'd had our fun.
Have you still visited carnival in the years after you hung up your feathers?
Jim: I went back for the first time in 2019… it's still brilliant!
Matt: Not yet.
Must have been a big deal for West London not having the event the last few years. What's happening with it these days..
Jim: It's back on this year which is great news… there was a worry the powers that be would use this break to shut it down permanently. Carnival is something to be cherished, it's a part of the UK that should be locked in like Glastonbury or Wimbledon – Long Live Carnival!
Is the spirit of Notting Hill carnival something that is present in the sound of Sancho Panza?
Jim: In the sense that Carnival is a celebration with a home-made vibe to it, then I guess there are parallels.
It was about the time you stopped playing there that Campo Sancho was born. How did the conversation for this begin? Who's bright idea was it?
Jim: We weren't ready to stop dancing, we're still not – we'd always been to lots of festivals and we'd always wanted our own. To do something for all ages felt like a natural progression – you have to produce something that you want to go to! Once we'd found the perfect site there was no stopping us.
Matt: The idea and desire to put on our own small festival had been percolating for years, once carnival came to an end, it was a matter of finding the right location, that took a bit of time, but once we did it was all systems go!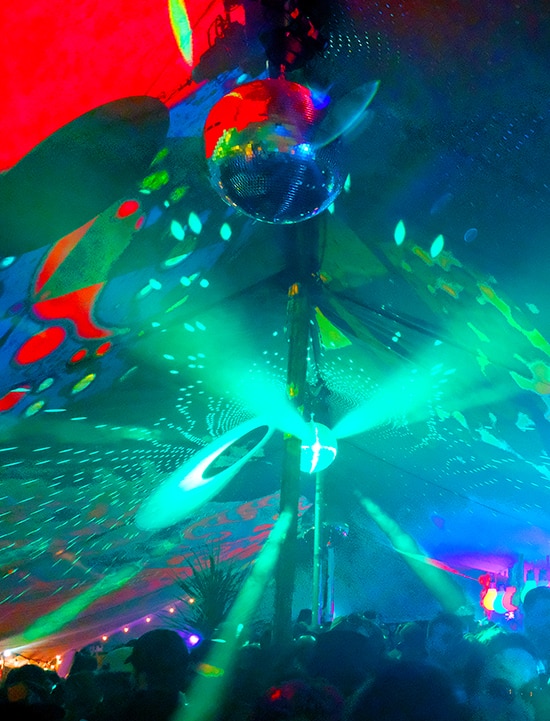 Campo Sancho
What was your vision for the event? Did you have one?
Jim: I think quality, quality, quality! We knew we didn't want a big festival, we just wanted everything to be the best it can be from line up to sound systems, the food and the drinks, the dressing and design, the kids entertainment, the site – the whole experience!
Matt: We decided from the off that we wanted put on something small and manageable, ultimately we want to be able enjoy it ourselves, which is not always possible, but one lives in hope…
How hard was it to put on the first event? What were the challenges?
Jim: It's been a massive mountain to climb, the vision of a family friendly dance music festival was a hard sell to the authorities. It took a few years to build up trust but we're genuine people, we've worked really hard, we use lots of local suppliers, we care and that has shone through in the end.
Matt: It was a huge learning curve pulling that first one together… I remember it was particularly hard trying to find a marquee company that was more into festivals rather than corporate gigs, and showers I literally phoned every company in the UK, It's the first thing that gets booked straight after Campo every year, gotta have showers!
Who is involved in the event organisation?
Jim: It's a massive team effort – we build a village in a field! In terms of the suppliers we work with and the crew that make it all possible, we are absolutely blessed with the cream of the crop – we're the Good Vibe Tribe!
Matt: Nearly 30 years of putting on parties and events gave us the skills and most importantly an amazing collection of contacts and friends built up over those years, who we consider to be the best in the business to call on to help us do this, without them it simply wouldn't be possible…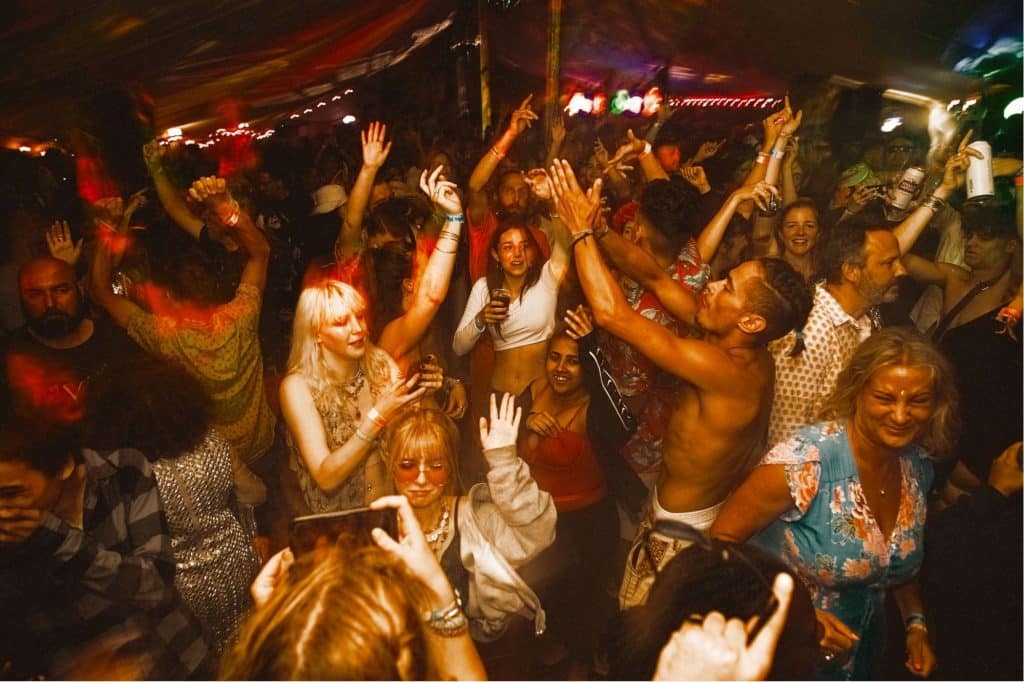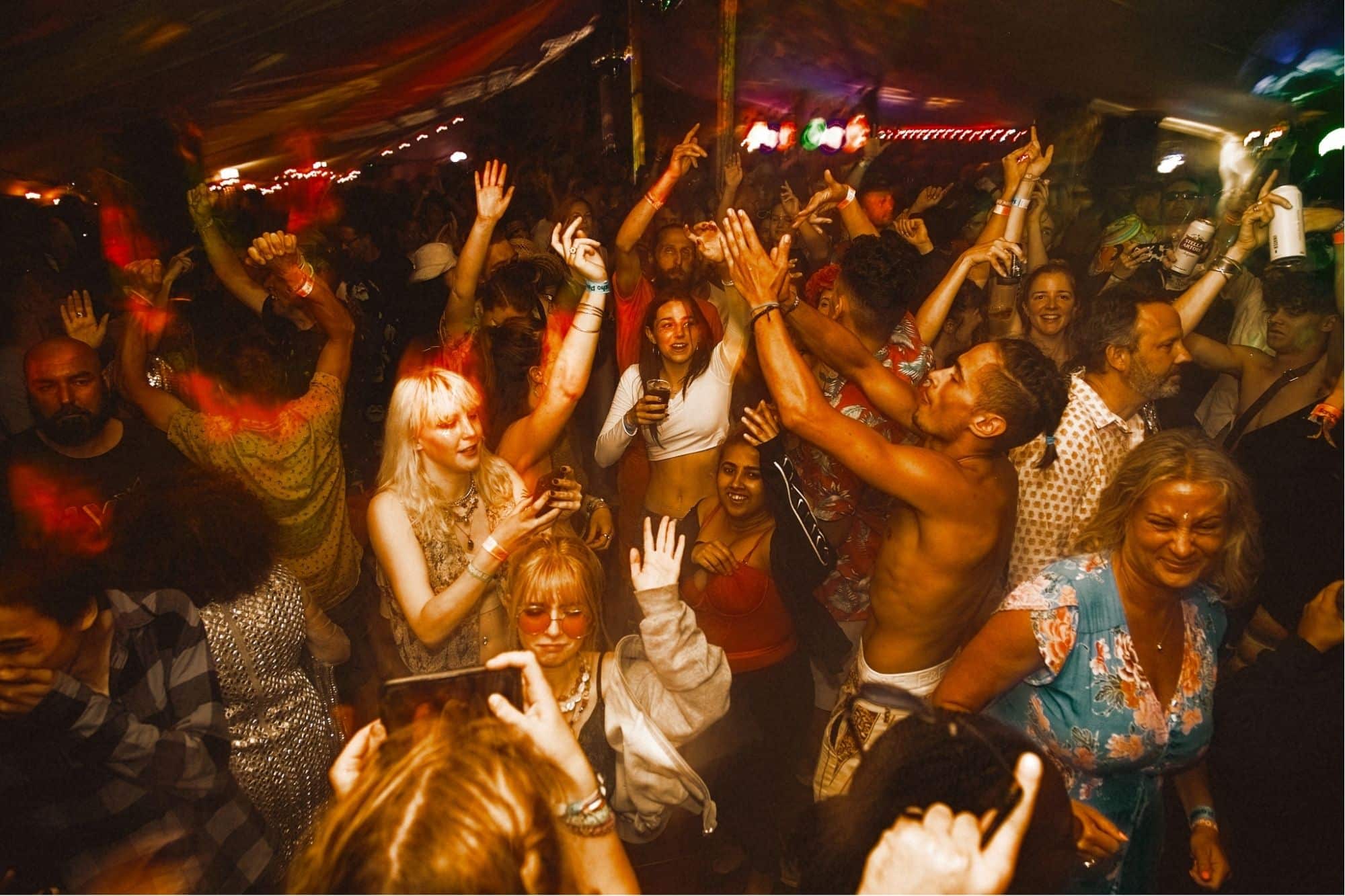 Campo Sancho
Are some of the crowd at Campo Sancho from the Sancho parties?
Jim: Absolutely – we have people who come to Campo who met at a Sancho warehouse party and now they bring their kids! That said, last year at Campo there were a lot of new faces, a diverse, smiling and up for it crew, that felt really positive. We've always been blessed with a wonderful open-minded crowd, that is maybe Sancho Panza's greatest achievement.
Matt: I had an email exchange just 2 weeks ago with someone who's been coming to Sancho dos on and off for decades, who wants to come and set up a stall this year at Campo, he reminded me that he met wis wife on one of our early boat parties. There's quite a few stories like this…
Can you remember the first year and a highlight?
Jim: The sun was shining and we had both Crazy P and Faze Action play live on our outdoor stage, Middle Row – a hot air balloon drifted over-head and the magic began!
What are some of the challenges you have had over the years?
Jim: Getting the license was really stressful but we did it – Love will prevail!
What is it about Campo Sancho that makes you want to do it again and again..
Jim: Last year, standing in the Snare and Hi Hat which is our main tent, it just felt like home… everyone was smiling, it sounded perfect, it's a very happy place.
Matt: It's in our blood, putting on parties is a very hard habit to break…
Are there some tracks that belong to the festival?
Matt: This one has been played a few times which is a particular favourite of mine…
Demarkus Lewis – Message To The People feat. Rogiers (Wally Callerio Remix)
Post Covid and lockdowns you went ahead last year right?
Jim: Campo Sancho happened in July 2021 – we were the first weekend out of lock down, it was hugely stressful in the run up but the release of energy and love was off the scale!
What was the closing track that was played?
Jim: It was You got the Love, Eren's bootleg mix – Eren is a good friend of ours and a very beautiful man.
Where is the festival exactly? Is the location the same each year?
Jim: We're just outside a village called Walkern in East Hertfordshire, it's about an hour north of London, that's the home of Campo Sancho!
What is it you love about the location?
Jim: It's a perfect layout for a small festival, there's no immediate neighbours so we have perfect noise levels and there's lots of trees. It feels like deep countryside and yet it's so close to London. The event field has some magic energy in it – that is a fact!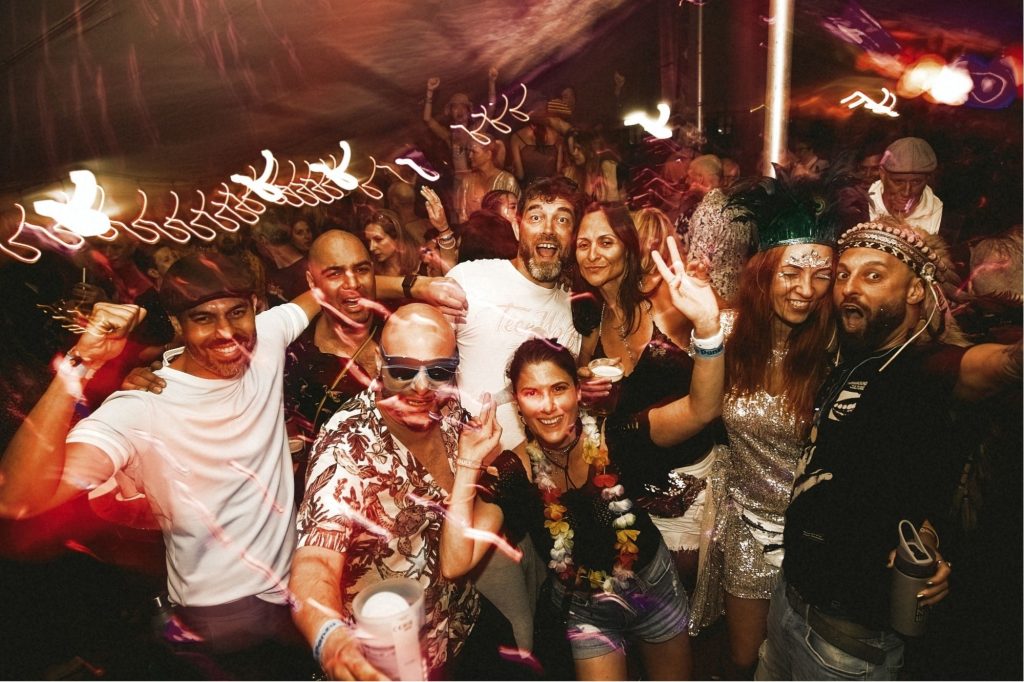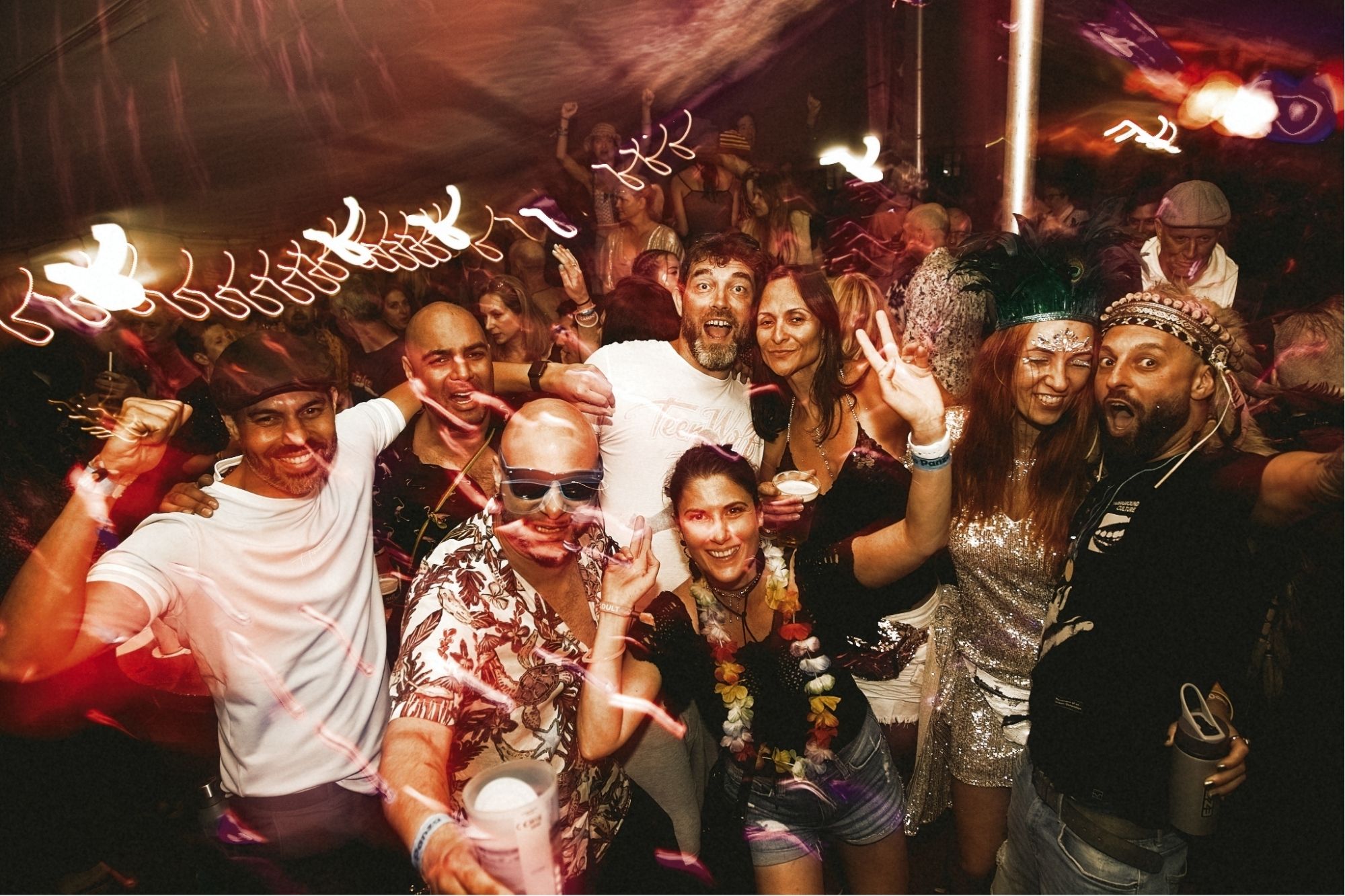 Campo Sancho
Who are the headlining acts in 2022?
Jim: We have Dave Lee (ZR), Colleen 'Cosmo' Murphy, Bushwacka!, Heidi Lawden, Omar (Live PA), Hilit Kolet, Pete Herbert, Trevor Fung, Dicky Trisco, Simon Lee, Kelvin Andrews and lots more…. and some Sancho Panza!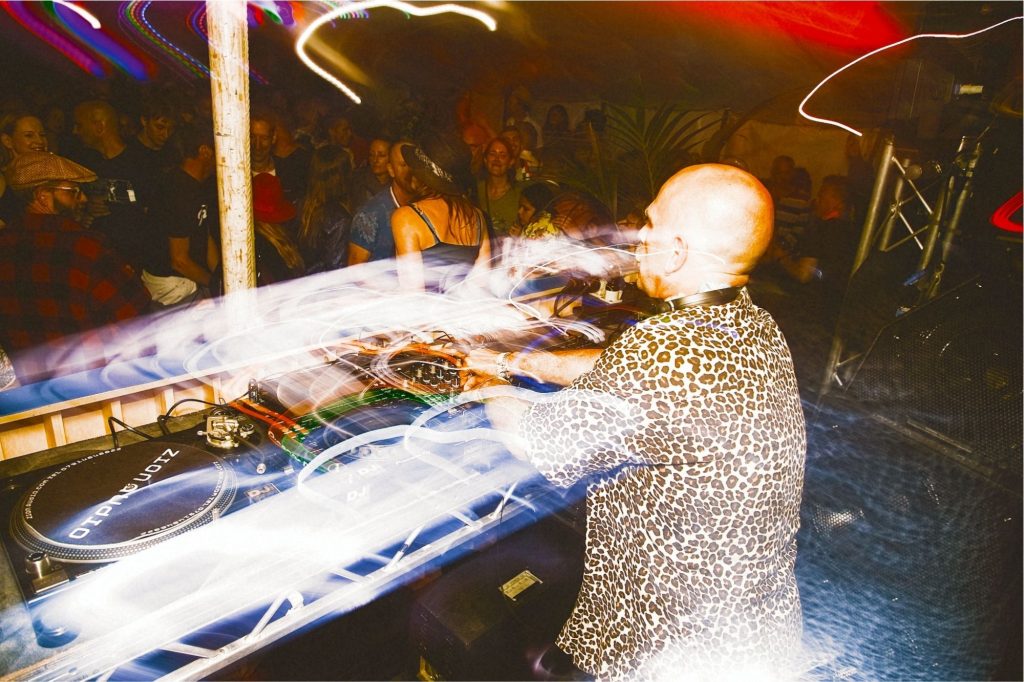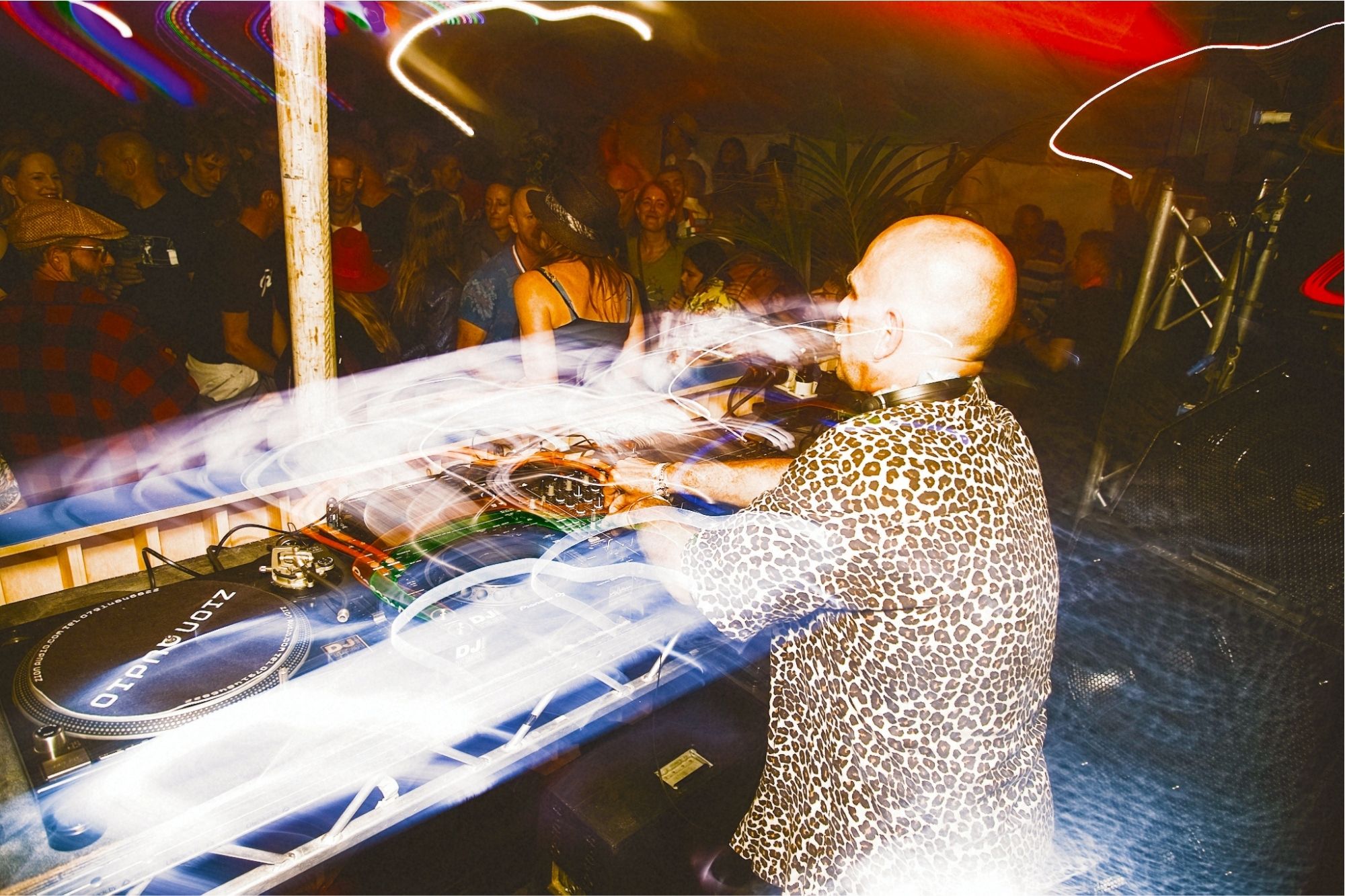 Dicky Trisco at Campo Sancho
What are you looking forward to most this year?
Jim: Just being there, from start to finish – can't wait!
Matt: Getting there, setting up camp and getting stuck into the production… then relax (hopefully) and listen to some great music…
What would you like to tell our readers about the event? Plug it here!
Jim: If you like great music, great people, great food, great drinks, stunning countryside, love and laughter – you should really join us, you'll be very glad you did!
Matt: It's a warehouse house party in a field, with decent toilets and free water…
Tags:
Campo Sancho
,
Notting Hill Carnival
,
Sancho Panza