Tone Control's Top 10 Underground House Cult Cuts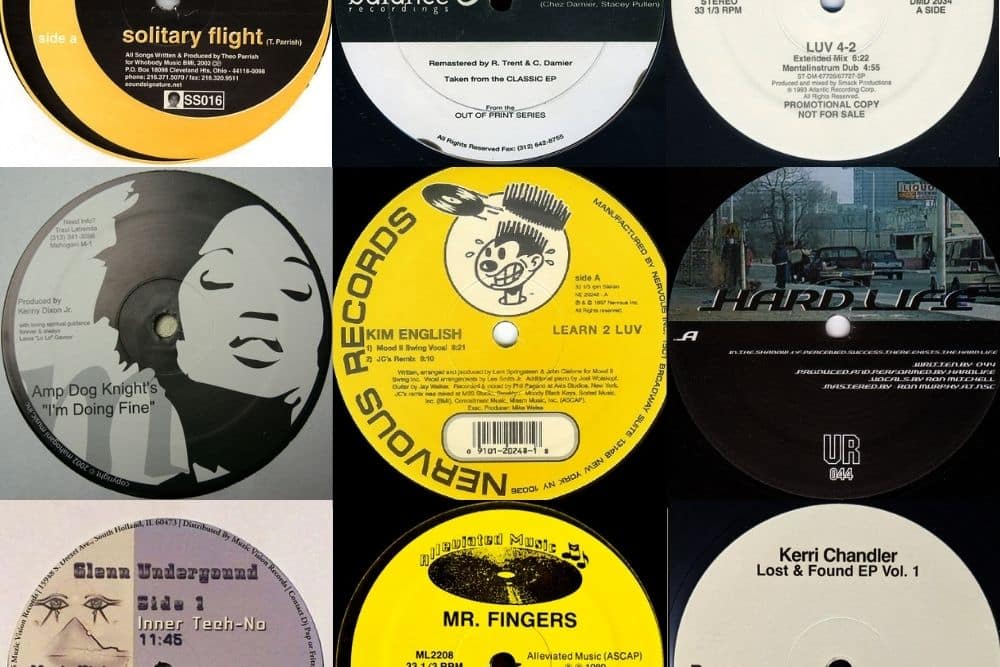 Tone Control's Top 10 Deep House Underground Cult Cuts
Wolf Music have given Tone Control's underground gem Illusion a new lease of life some 14 years after it's original release on their own Tone Control Music. Featuring a stunning Theo Parrish remix it's a track which sounds just as timeless, and brilliant, as it did back in the day. We spoke to Tone Control in depth about Illusion and their long and colourful career, you can check that out here. You can also check out the original Tone Control mix, which also features on the Wolf 12″ below.
Grab the EP now via: https://www.phonicarecords.com/product/illusion-theo-parrish-remix-preorder/179630
To celebrate the release we asked Tone Control to pick their 10 favourite underground house tracks which picked up a cult following in the underground in a similar way to Illusion which has become a seriously sought after 12″ over the years.
It's a fabulous list packed with incredible artists, step up Chez Damier and Stacey Pullen, Larry  Heard, Michael Watford, Nuyorican Soul, underground Resistance, Kenny Dixon Jr, Mood II Swing, Glenn Underground, Kerri Chandler & Theo Parrish.
Chez Damier and Stacey Pullen – Forever Mona
Prescription and it's sub label, Balance released so many great records, it's hard to pick one, but this is very unique. It's techno-synthesis sensibilities make it a stand-out, that combined with its simple groove, never fails to capture hearts.
Larry Heard – What about this love
Soulful, sultry, deep. Great song writing. The one and only Larry Heard.
Michael Watford – Luv 4 2
Produced by the legendary Smack productions and ultimately the lead single from Michael's debut (and possibly only) LP on East West in the mid-90's, Watford – a vocal power house – could have gone RnB but he kept it HOUSE! I guess it was a bid for radio with those hooky backing vocals, but the mentalinstrum dub keeps it in the club.
Jamiroquai – Emergency on Planet Earth (Nuyorican Soul Mix)
I heard this years before I was able to get a copy, when Kenny Dope played it on Bobby and Steve's show, shortly after the Nervous Track appeared – it was a new sound for Masters at Work that eventually birthed their seminal album.
UR – Hardlife (Aaron Carl remix)
No chart is complete without Underground Resistance. The flip goes for the steppers with its big garage chords but this is something else.
Kenny Dixon Jr – I'm doing fine
MoodyMann has been such an influence in terms of his singular vision, DIY attitude and breadth of music knowledge, DJ'ing and production skills and for me, this track encapsulates all of those things.
Kim English – Learn 2 Luv (Mood II Swing Mix)
I have always loved the drums on Mood II Swing tracks – the shuffle and swing never fails to get people moving. Coupled with the gospel leanings and positive message of the amazing vocal from Kim English this record is a firm favourite.
Glenn Underground – Inner Tech-No
Where to start with GU? The way he uses synths to create deep atmospheres and his expansive flowing arrangements always get me. I love the way he fuses these elements with an Acid 303 in this track to create a wormhole of feeling you just get lost in.
Kerri Chandler – Into the night
Kerri is a real hero of mine and has made so many dope tracks over the years. This track is newer, but is a great example of the tougher deep New Jersey sound he is known for. It effortlessly keeps the floor bumping whilst elevating the mood.
Theo Parrish – Solitary flight
This is perfect 4am music – beautiful, deep and done in the way that only Theo can do it. He is a real master of creating soulful sculptures of sound that reward repeat listening and like this one, never leave my record bag.
For more info please check:
Tone Control Facebook: https://www.facebook.com/tonecontrolmusic
Tone Control Soundcloud: https://soundcloud.com/tonecontrolmusic
Tone Control Instagram: https://www.instagram.com/tonecontrolmusic/
Tone Control Twitter: https://twitter.com/tonecontrolmusi
Wolf Music Facebook: https://www.facebook.com/wolfmusicrecordings
Wolf Music Soundcloud: https://soundcloud.com/nysoul
Wolf Music Instagram: https://www.instagram.com/wolfmusic/
Wolf Music Twitter: https://twitter.com/WOLFMusic
Tags:
Chez Damier
,
Deep House
,
Gelenn Underground
,
Kenny Dixon Junior
,
Kerri Chandler & Theo Parrish
,
larry heard
,
Michael Watford
,
Mood II Swing
,
Nuyorican Soul
,
Stacey Pullen
,
Tone Control
,
Underground Resistance
,
wolf music