Smoove & Turrell on Stratos Bleu, Touring, Gateshead and Craig Charles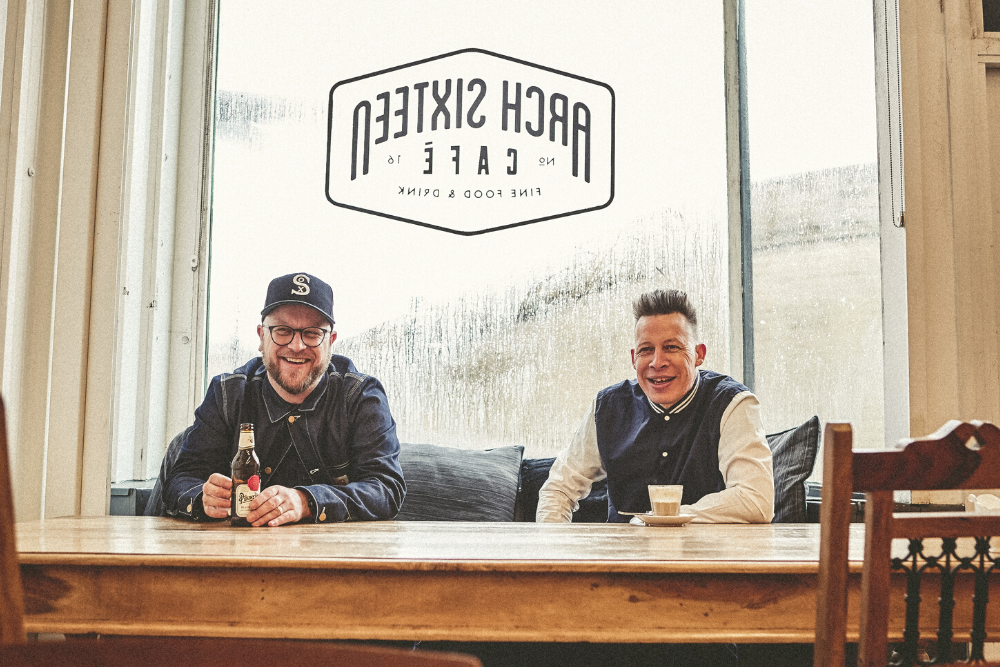 Smoove & Turrell on Stratos Bleu, Touring, Gateshead and Craig Charles.
Hailing from the Northeast of England Smoove & Turrell have just passed a decade in the business which is an amazing achievement for any band. During those years they have steadily built up a rock solid discography, a vociferous following and a huge reputation as incredible performers which has seen them in huge demand on the international soul scene.
2019 was a landmark year which saw Smoove & Turrell tie off their first decade with a greatest hits compilation of sorts in Solid Brass and a sell out international tour. Now ready to take things forward again they are back with their sixth studio album in Stratos Bleu. It also marks a slightly direction as they tip their hat to their infamous DJ sets which are a frenetic dancefloor fusion of Northern Soul, funk and electronica. It's a hugely exciting album incorporating influences ranging from Chicago House to Massive Attack, Inner City and Kruder and Dorfmeister.
Whilst they are having to postpone their supporting live tour for now we can rejoice in this timely collection of feel good vibes from artists who far from resting on their laurels are pushing their sound ever further onwards. It's the perfect panacea for such incredible times.
We spoke to Smoove & Turrell about the album and their incredible careers as well as some tracks which were influential in the crafting of Stratos Bleu. Smoove from the band also put together a brilliant soul infused disco edged mix for us. Check it out and please give it some reshare love on Soundcloud.
To buy Smoove & Turell Stratos Bleu visit: https://SmooveTurrell.lnk.to/StratosBleu
Hi there Smoove & Turrell,
Thanks for speaking to us today.
As you step into a new decade for the band how would you describe the musical ethos of Smoove & Turrell?
We are fundamentally known as a Soul & Funk band but once you peel the layers back, you discover a lot of other styles, such as Hip Hop, Disco and House etc. It might seem strange to say but our new album isn't a dramatic change for us. Personally it feels more like a natural progression from elements that we have previously hinted at, only this time we took the handbrake off!
Please can you give us three tracks from your discography which you would say are quintessentially Smoove & Tureell?
Beggarman
This has become the anthem that our fans adore and sing along to at our live shows. Ironically this track didn't get picked up by major UK radio, although it did get championed by our good friend Craig Charles.
Slowdown
A great groove with an infectious bass line that b boys and breakdancers alike hit the floor to and is always performed in our live sets.
Do It
A brand new song taken from our new album with a powerful disco vibe and plenty of slapped bass. A very positive message in these uncertain times!
How would you say growing up and living in Gateshead has influenced the musical tapestry behind Smoove & Turrell?
It's a very working class area in the shadow of Newcastle. It's had a lot of hard times but now it's finally finding its feat as a hub of the arts. I grew up in probably one of the most underinvested areas called Deckham and to say you had to grow up fast would be an understatement, especially in the 80s under a Thatcher government. My songs are stories about the good people that are striving to make their lives under very difficult circumstances. About life and love and how even in the worst of times people can come together and make each other happy.
Your latest album sees a subtle re-invention of the Smoove & Turrell sound. Please can you tell us a little about the journey to creating the album and what led to the change of sound?
Every artist wants to evolve but it feels more like a natural progression as we embraced our love of electronica and synthesisers which has also appeared in a few of our previous productions. we are trying to push ourselves and our fans into new territories without alienating anyone.
For Turrell: what can you tell us about the concepts behind the lyrical content of Stratos bleu?
For me it was about touching areas that I feel passionately about. The lyrical content is so diverse on this album that it's difficult to really put it down in one easy sound bite.
I love it when people make their own minds up about lyrics and link them into their own lives and memories. I always put all my lyrics up on our website so people can read them and hopefully engage with the sentiments they bring.
The new album sees' you back working again with Jalapeno Records, What would you say are the attributes of the label which have helped you develop as a band and which have seen you come back for multiple albums?
It's simple really they give us 100% artistic freedom but more importantly they always pay us on time!! They are an amazing label if anyone hasn't checked out their roster you should do, highlights include Izo FitzRoy, The Allergies, Dr Rubberfunk and Flevans to name a few.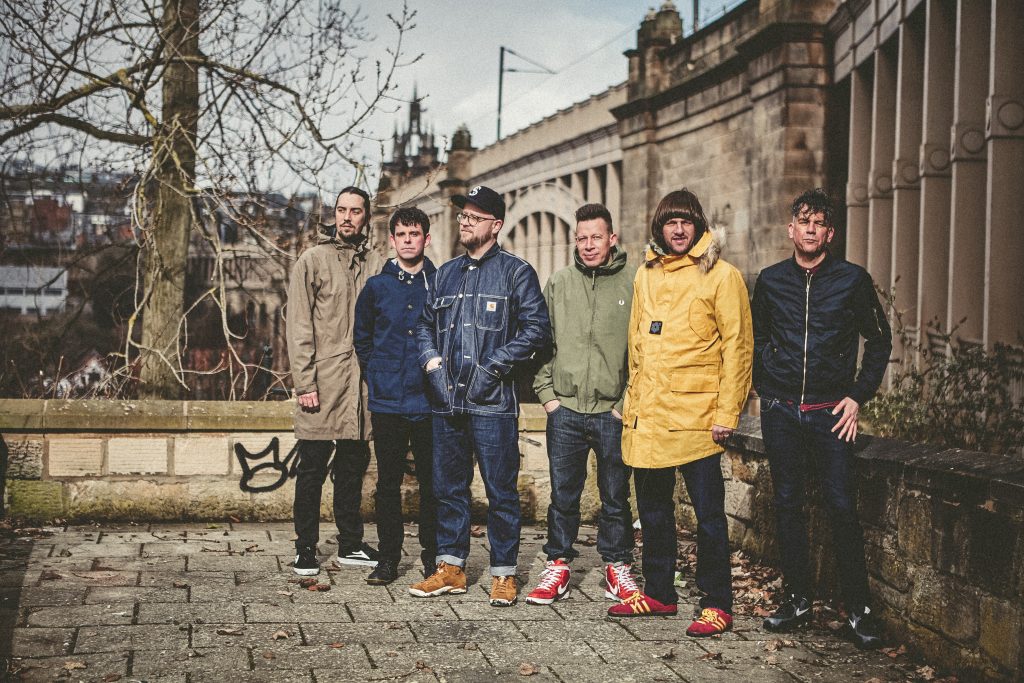 Please can you give us 3 tracks which directly or indirectly have influenced the mood of Stratos Bleu?
Roy Davis Jnr – Gabriel
Garage music at its best – sublime bass line and trumpet riffs encapsulate Roy Davis soulful laid back vocals.
Chaka Khan I Feel For You
Stunning production, groovy as hell and written by Prince ! This is a monster tune that has stood the test of time so well, considering the 80's can sometimes stagnate music. This is a true masterpiece in songwriting and Chaka Khan's vocals are pure fire!
Mr Fingers – Can You Feel It
Such a classic track that is relatively simple on the surface, but with every listen there is something new to discover – I especially love the the drum programming, which is punched in & out by hand, it's so clumsy but very effective
Obviously for now the European tour to support the album has had to go on the back burner. How difficult has it been dealing with the lack of touring? What do you miss the most about touring and what can we expect when it's time for the band to get back out on the road again?
Yeah it's shit but we just gotta crack on and make the most of what we have. It's been a creative time I'm the studio thinking up new ways how to engage our fans but it's been ok actually. We filmed and cut our own lockdown music video for This Time which was a lot of fun! We also had an amazing lyric animation video made for 'It Ain't Working' too…
You have seen strong support from Soul aficionado Craig Charles on this Radio 6 Show'The Craig Charles Funk & Soul Show' over the years. How important has this been for the band and what would you say Craig's show brings to the scene in general?
Craig is a powerful influential man who has an enormous heart for quality music We regard Craig as one of our own now as he has become a very good personal friend who has enjoyed our music and given us many great opportunities. We hope Craig continues to fly the flag with us and enjoy the ride for many years to come.
If you had to pick one Smoove and Turrell career highlight what would it be?
Making it to Transmusical fest in France
What else can we expect from Smoove & Turrell in 2020?
Hopefully touring the album at some point depending on regulations etc. We have a remix album coming out too which is rather special !! We have just starting writing another album which will be our 7th!
Please check our weekly radio show on mixcloud Called The Northern Coal Experience
https://www.mixcloud.com/totallywiredradio/200520-smoove-turrell-northern-coal-experience/
For more info on Smoove & Turell please check:
Facebook: https://www.facebook.com/smooveandturrell/
Soundcloud: https://soundcloud.com/smoove-and-turrell
Tags:
craig charles
,
Craig Charles Funk And Soul Show
,
Smoove & Turell