LV Mixtape 144 – Soul of Hex [Delusions of Grandeur]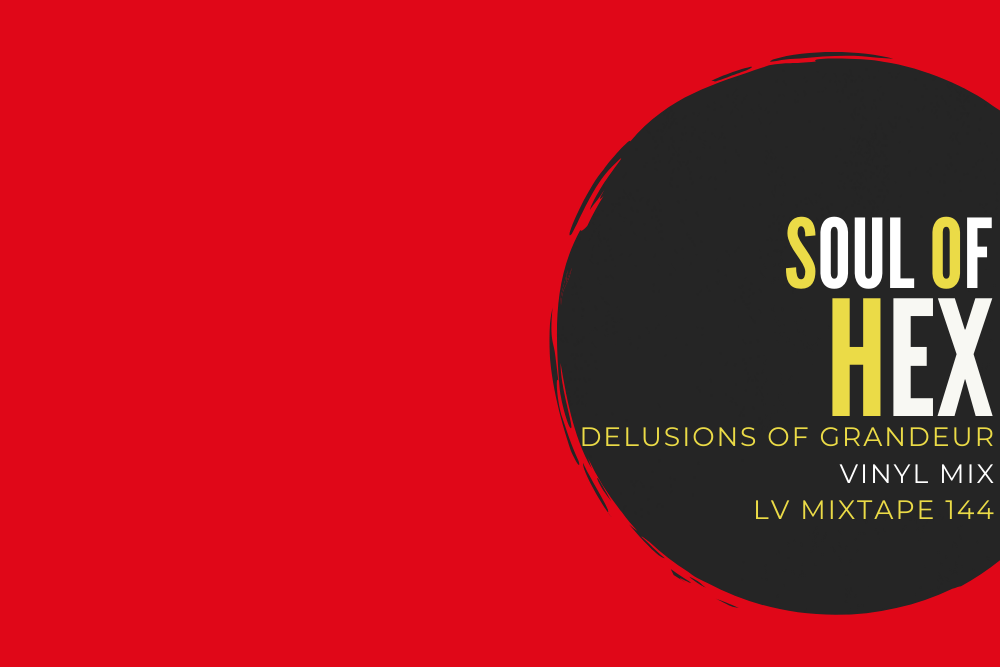 LV Mixtape 144 – Soul of Hex [Delusions of Grandeur]
The brilliant Soul of Hex Disco Permanente EP lands this week via Delusions of Grandeur. Combining hard hitting looped up house music, funk nous and techno edges it's an EP which will do some serious dancefloor damage when the club doors open again. We caught up with the duo to discuss the EP their influences and the Mexican club scene which you can check HERE
We also asked them to put together a mixtape for us and it was everything that we could wish for. It's a vinyl mix and is packed with everything from groove heavy disco to deep house gems with a decidedly Detroit edge. The full tracklist is below.
We also asked them about the mix:
What can you tell us about the theme of the mix you have done for us and what are some of the key tracks for you?
We recently switched to mix vinyl only now after 12 years of being DJ's, as the process is way different from just picking tunes from the internet. It has a different feeling, taking care of the records, cleaning them, we've been practicing way a lot more. It sounds different, and we love it. So we selected a lot of house music from Detroit, some Mike Huckaby (rest in peace brother), Terrence Parker, Moodymann, Los Hermanos… And Lil Louis, Schatrax, Funkadelic… Thanks for asking us for the mix and interview. Much love from Tijuana, amigos!
For more info please check:
Soul of Hex Facebook: https://www.facebook.com/soulofhex/
Soul of Hex Soundcloud: https://soundcloud.com/soulofhex
Soul of Hex Spotify: https://spoti.fi/36iZLIe
Delusions of Grandeur Facebook: https://www.facebook.com/Delusions-of-Grandeur-337255673024451/
Delusions of Grandeur Soundcloud: https://soundcloud.com/delusionsofgrandeur
LV Mixtape 144 – Soul of Hex (Vinyl Mix) Tracklist
Index 968 – Secret Fantasy (TP's Plastic Soul Remix)
Solid Gold Playaz – Shhh… (Quiet)
Mike Huckaby – Disco Time
Funkadelic – Ain't That Funkin Kinda Hard On You (Louie Vega Remix)
DJ Sneak – Was It All
Kenny Dixon Jr. – Emotional Content (TP's Emotionally Deep Remix)
James Curd – Taxi Cab Confession
Schatrax – Dancin'
Different Noodles – Banana Resort
K.O.F. / A Lil Louis Painting – Stormy Black (Do Be Do Mix)
Los Hermanos – Birth of 3000
Tags:
Delusions of Grandeur
,
mixtape
,
Soul of Hex