The Quick 6: An intro To Soul of Hex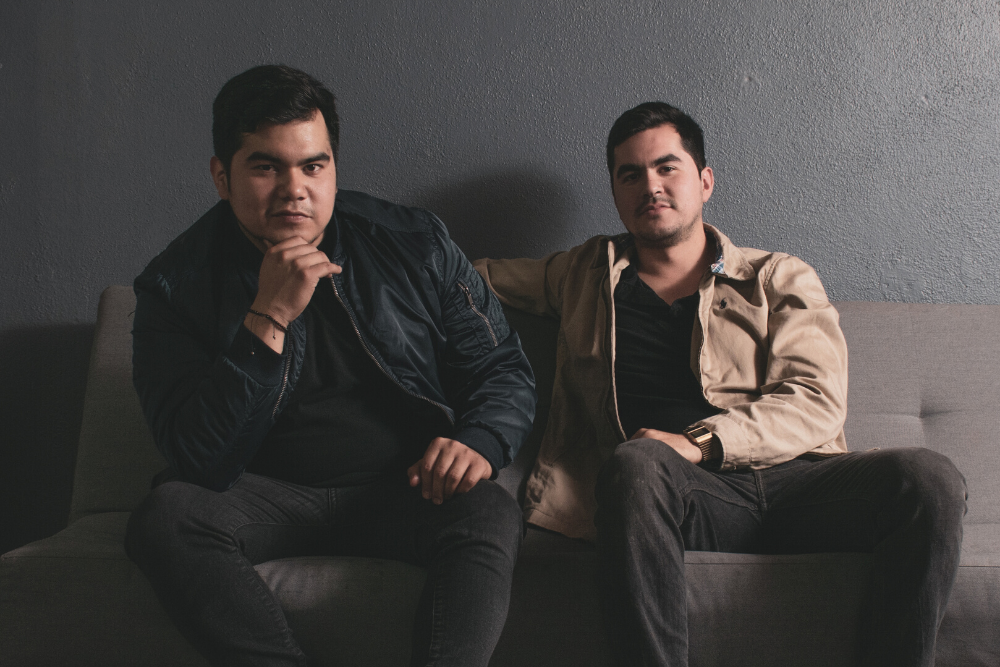 The Quick 6: An intro To Soul of Hex
When the Soul of Hex EP landed in out digital mailbox a few weeks back courtesy of Delusions of Grandeur we were immediately impressed by the combination of sounds they had crammed into the 5 track EP. From heavy disco edged tech to sublime deep house, funk and techno they are all the building blocks of this superb release.
We spoke to Soul of Hex to get a little more info about what makes this extremely talented duo tick. There is also a Soul of Hex mix landing in a couple of weeks so make sure that you check back in for that!
In the meantime you can order the EP via: https://delusionsofgrandeurrec.bandcamp.com/album/disco-permanente-ep
Q1: Who is Soul of Hex?
We are a duo of brothers Gerardo and Emanuel, born and raised in Tijuana, México. We've been involved in dance music for almost 14 years and we've been working on Soul of Hex for 6 years. Our first release "Lip Reading" was remixed by Mr. Fingers aka Larry Heard. And Gerardo was part of the last edition of Red Bull Music Academy in Berlin 2018.
Q2: What is your latest release?
Our latest release is called Disco Permanente. It's been two years since our last record Tetro on our label Vicario Musique. We're quite happy with this EP as it has many collaborations.
The opening track Disco Permanente is a track made live on the octatrack.
Polygon Alpha Funk is inspired by a speech by our brother from South Africa, Cornelius SA. It has a deep message saying "I strongly believe that there's no such thing and black and white music… music is an universal language, there's no such thing as black or white music.'.
Drum Fantasy is co produced by Marco Passarani of Tiger & Woods with Jeanne Kaiser on the synthesizer. It's also a live track made on the octatrack, a looped disco techno tool.
Punch has a collaboration with Tijuana guitarist/dj/producer More Lotion, who also appears on Psychic.
Our first releases were more influenced by a jazz funk sound, then we jumped to more techno sounds,. This one is very influenced by funk!
Q3: Who are your greatest influences as a producer?
Mike Banks.
Davina – Don't You Want It
Mike is our mentor. He has a huge catalog and he's our biggest influence as a producer. When I was at RBMA he helped me to polish a lot of my skills and spent the longest time in the studio (more than 10 hours everyday, with a lot of breaks of course). He taught us how to work the hardest. Don't you want it is an anthem, period.
James Stinson
Drexciya – Neon Falls
More in the UR territory, what I love about Drexciya is that they were always down to experiment, and staying off the grid. That's essential when making music, not having a template or copying anything else that's already around. Authenticity is the key.
Quincy Jones
Quincy Jones – Betcha' Wouldn't Hurt Me
Quincy, is the best by far. Obviously very know for producing Michael Jackson's Thriller but, he has so many soulful records. If we ever feel a lack of inspiration we directly search for a Quincy 12″ and boom, inspiration is back!
Larry Levan
Janice McClain – Smack Dab in the Middle (Larry Levan Mix)
Maybe he's one of the most legendary DJ's ever. But he was also a great funk/disco/house remixer/producer.
Q4: Please tell us about the electronic scene where you are based. Which artists from your local scene past and present have inspired and encouraged you and what parties that you love going to have helped your musical evolution.
Tijuana has the longest history in electronic music in Mexico, as it has a border with California. The pioneers of electronic music in TJ are called Ford Procco and Nortec Collective. Right now there's a lot of good producers in the city, like 4004, Pepe Mogt, Cesar Coronado, Never Dull and More Lotion.
Tijuana is a party city so there has been a lot of raves and parties here, we've had artists like Kevin Saunderson, Carl Craig, Nina Kraviz, Jimpster and Tiger & Woods.
Q5: Please can you tell us about your studio. What equipment are you currently using to craft you tracks, what are your favourite pieces of equipment and what is the one thing that you couldn't live without?
We use two Elektron Octatracks, Microkorg, a pair Yamaha HS5 speakers, Zoom Livetrak l-12, Roland Alpha Juno 2 & TB03, an iMac running Logic Pro X for recording… and that's it.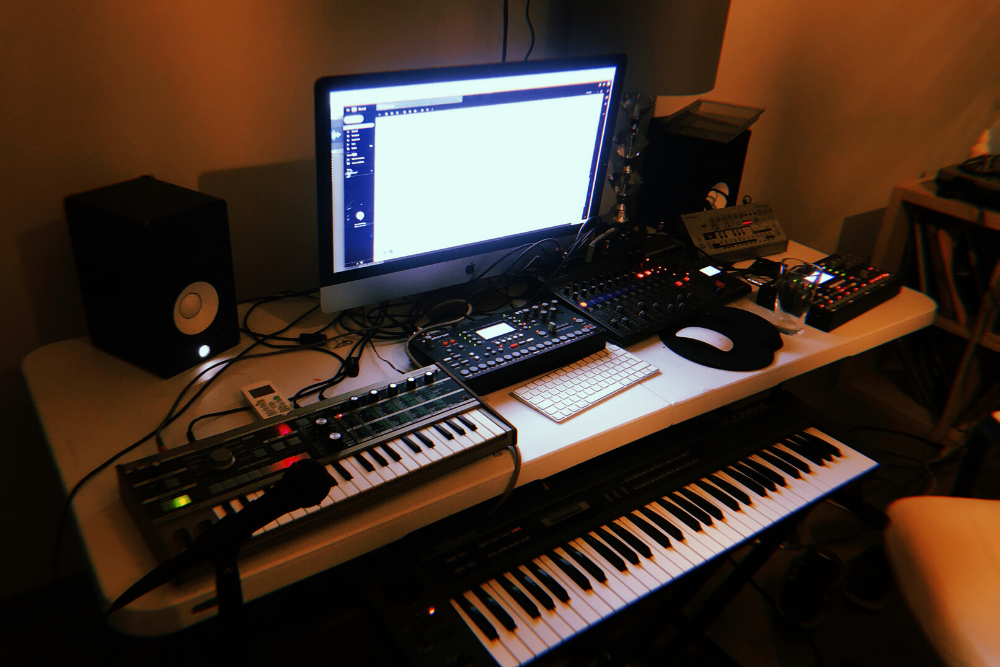 Q6: What else can we expect from Soul of Hex in the next 12 months?
We've been doing a lot of tracks during the quarantine period so we expect to be putting more records this year. Also our label has a busy schedule with forthcoming records by 4004, Keita Sano, Lis Sarroca, and Soul of Hex.
We're also doing a compilation for Sunday Sunday, a party from Mexico City which includes tracks by AAAA, Soos, Zombies in Miami and ourselves.
For more info please check:
Soul of Hex Facebook: https://www.facebook.com/soulofhex/
Soul of Hex Soundcloud: https://soundcloud.com/soulofhex
Soul of Hex Spotify: https://spoti.fi/36iZLIe
Delusions of Grandeur Facebook: https://www.facebook.com/Delusions-of-Grandeur-337255673024451/
Delusions of Grandeur Soundcloud: https://soundcloud.com/delusionsofgrandeur
Tags:
Deep House
,
freerange records
,
Soul of Hex
,
techno