Slug Father – Top 10 Most Influential Tracks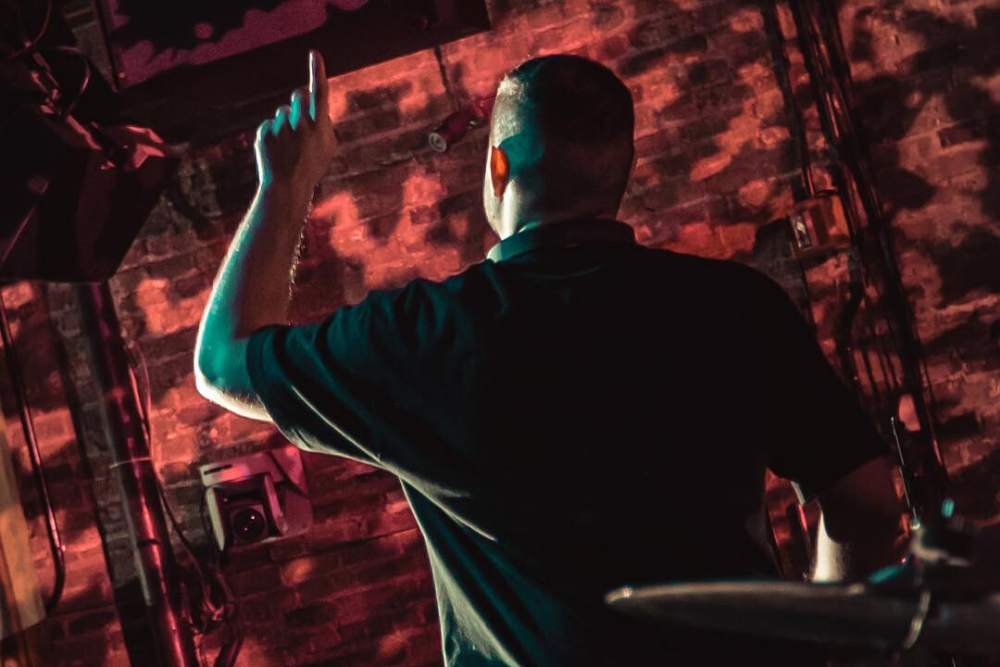 Slug Papi Top 10 Influential Songs
Slug Father is one of the new school of producers who have been making some serious noise over the last couple of years. Hailing from Brooklyn we have already covered him several times on LV online, check out some of his superb tracks HERE. Covering a variety of house music bases he's produced everything from deep dusty house music to groove heavy funk infused disco. His production skills are superb and we are expecting a lot more for him in the coming months.
We asked Slug Father for 10 inspirational jams which have inspired his creative and varied output. Check them below!
Grab Slug Fathers Think of U via: http://smarturl.it/nv4u2x
1. Laurence Guy – Saw You For The First Time
Not even a question, this is an easy #1. To be honest, I'm fairly new to the world of house music. I was producing and DJing trap and heavy bass 4 years ago. This song was the first time I heard house that felt like it was for me. The loop is simple but warm. The percussion and hats are effortlessly saturated. The vocal sample is perfection. Not much else to say, this song did it for me and I started trying to sample old tunes and make house music that same day. This whole record is A+ to me, I recommend giving the whole thing a listen.
2. Ross From Friends – Donny Blew It
First time I understood what it felt like to close your eyes and float through a 7-minute house track
3. Kettenkarussell – Maybe
11 million plays on this youtube video, there's a reason why. Hard to find, vinyl only. Honestly, if someone has a HQ download of this, please send it to me haha. I get chills every time when that "maybe this could last forever" sample drops
4. Kemt – 100 Reasons
If you can't tell already from this list, my listening habits are a bit different than Slug Father sounds. Most of my personal house music listening is emotional, dreamy, subtle. Most of my songs are loud, funky, in your face dance grooves. Maybe Slug Papi songs are the intersection between me alone at home and me on the dancefloor.
Ok, let the rest of this list mark our entry into the fucking ~FUNK ZONE~
5. Crowd Control – Mister CJ
This was the moment AFTER I finished my month of listening to Laurence Guy every day. Kick is fat, sample is huge, percs slap. This song segued me nicely into the funk and disco-leaning house world. Fast forward 2 years after hearing this for the first time, my most played song (Every Minute) is a collab with Crowd Control himself J. I'm lucky to have developed a working and collaborative relationship with Simon in the past couple years, all over the web from France to NY!
6. Bobby Analog – When Will Our Day Come
In the summer in NYC, it gets brutally hot and humid outside and the subways are ventilated pretty terribly. I had many sweaty subway rides in the heat of summer listening to this track while trying to maintain my sanity.
7. Loods x Mall Grab – Love Is Real
Over 9 minutes long, but this song is so good you wish it was longer. You can jump around your room to this one. Vinyl only, another hard to find banger.
8. Tech Support – Searching
The overlord of edits. The sultan of remixes. The chieftain of disco samples. Tech Support, ladies and gentlemen. This is a must play at a sweaty club.
9. Sune – Everything Changes
Another good story of inspiration turned partner. Couldn't stop listening to this song and playing this out at chill daytime parties. Messaged Sune and eventually ended up putting out an EP on his label HHAS (Hi Hat Appreciation Society).
Shoutouts to you Emil, this song hits just right on a Sunday morning.
10. Hobie – Luck Both Ways, Dunham Place
Taking it back to the start with this track. Relaxing, blissful. When songs are more stripped down and simple like this, it requires each of the components to be perfect. This track knocks it out of the part. Thanks for picking my brain LV. Love you lots, Slug Father.
Grab Slug Fathers Think of U via: http://smarturl.it/nv4u2x
For more info check:
Slug Father Facebook: https://www.facebook.com/slugfather/
Slug Father Soundcloud: https://soundcloud.com/slugfather
Tags:
house music
,
Slug Father
,
Slug Papi