Le Visiteur Spin City Radio Residency DJ Mix June 2020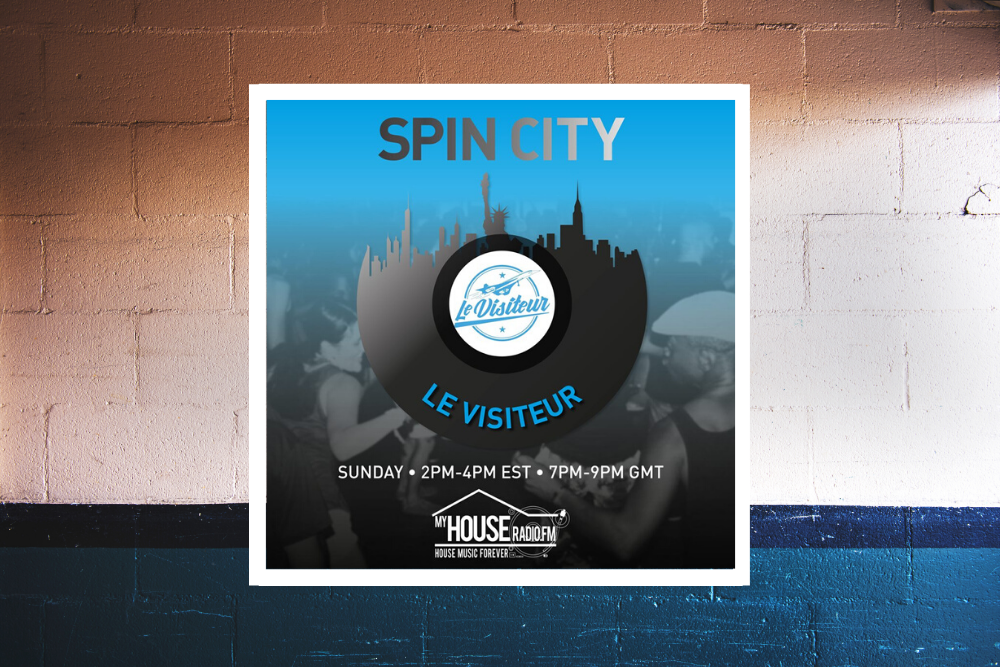 Le Visiteur Spin City Radio Residency DJ Mix June 2020
It's safe to say it has been a rather bizarre quarter of a year since my last Spin City residency mix. During that time the world has changed immeasurably. If anything music has become an even more important part of our lives as we seek solace from the major upheavals that we see everywhere around us.
For various reasons this was the first mix that I've been able to put together since the corona lockdowns came into place so I gathered up some of my favourite disco and house tracks from the quarter along with a few all time classics and some Le Visiteur DJ favourites and put together a mix which for me screams feel-good. Hopefully it's something of a balm for such uncertain times. I had a lot of fun doing this mix and the feedback from the live show on Spin City last night was fantastic so I hope that you enjoy it as much as I did creating it.
Please give it a share if you are feeling it.
Lots of love Le Visiteur x
Le Visiteur Spin City Radio Residency Mix June 2020 – Tracklist
Pablo & Shoey – Raw Human Emotion (Part 2) [Paper Disco]
Paul Older – Sax Francisco [Dajae Funk]
Monsieur Van Pratt – Luv Fuzz [Supaearth]
Chain Reaction – Dance Freak (Original) [P&P Records]
Kayroy – Rosella (Original Mix) [Whiskey Disco]
Doug Willis – Doug's Disco Theme (Original) [Z Records]
Michael the Lion – Get More [Razor N Tape]
Hooked On This Feelin (Dimitri From Brooklyn Edit) [Razor N Tape]
Delfonic – M Is Frozen [Toy Tonics]
BPlan & Fab O – Mia Cara (Original) [Toy Tonics]
Kapote – Jaas Func Haus (Art of Tones Remix) [Toy Tonics]
Lee Curtiss ft Desmon DSP Powell – Erotic Tendencies (Honey Dijon & Luke Solomon's Feel Like Dancin' Remix) [Classic Music Company]
Chrissy – Discoglide (Chrissy Edit) [Razor N Tape]
Seamus Haji – 2000 Black (Extended Mix) [Big Love]
Folamour – Jazz Session For No Future People [Church]
Patchouli Brothers – My Love (Original) [Basic Fingers]
Keni Burke – Let Somebody Love You (Dimitri From Paris Super Disco Blend) [Le Edits]
Fatback Band – Spanish Hustle (Edited by Mr K) [Strut]
Doc Jam – Midnight Dub (Original) [Bombstrikes]
Kassady – Low Down Drums (feat. Cimone JBS) [Nervous Records]
Black Magic – Dance, Do That Thing (Original Mix) [Strictly Rhythm]
Earth People – Dance (AC Re-edit) [Champion]
Romanthony – Bring U Up (Original Black Male Version) (feat. The Trojan Horse) [Glasgow underground]
Tedd Patterson – Make It Hot (Original Mix) [Unquantize]
Rahaan – Down Comes The Rain [Gamm]
Tags:
disco
,
house music
,
Le Visiteur Spin City
,
Spin City