Hifi Sean's – The Impossible To Do Prince Top 10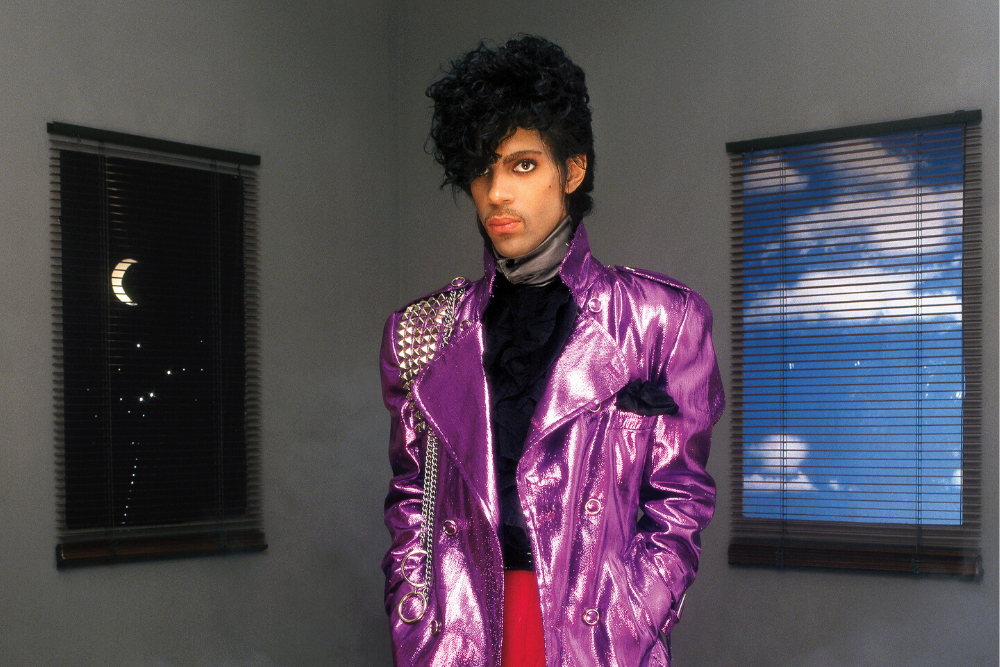 Having just passed Prince's birthday we are going to take a moment to celebrate the purple one's genius this week on LV online. For the first of our features we have asked Hifi Sean to pick his 10 favourite Prince Jams.
Sean has a long and colourful history with Prince where their paths crossed on several often bizarre occasions. As our readers will know from our previous interview with Hifi Sean which you can check HERE he was the lead singer and songwriter with 90's band The Soup Dragons who toured across the globe.
Sean told us about his first gig in Minneapolis where Prince came in disguise to see the band, unfortunately he had already left when Sean was told after the gig by the venue manager.
Safe to say Prince was impressed as he invited The Soup Dragons to come and play at his Glam Slam club which they did three times. On their second visit at the soundcheck Prince was again in attendance checking the band from the back of the venue where and sang along to their track Divine Thing whilst throwing down some decidedly Prince moves. Again by the time the roadie told the band he was there he had put in one of his infamous disappearing acts.
By way of some consolation at the third Glam Slam appearance Prince's drummer was in attendance and took the band up to Princes rehearsal space where Sean was able to play Princes famed yellow guitar.
Yet more Prince and Soup Dragons magic was to happen when the pressing plant who were manufacturing LoveSexy pressed one side of The Soup Dragon's This Is Our Art album onto the B-side of 1000's of copies of LoveSexy by mistake. They were both signed to Warners at the time. It's now a collectors piece and if you happen to own one going spare please let Sean know as he would love one for his collection.
Anyhow since their paths have intertwined so many times we though that Sean would be the ideal choice to lead off our Prince features this week.
Sean has an ace single Heavy out just now with Crystal Waters check it out via: https://plastiquerecordings.bandcamp.com/album/heavy-2
Hifi Sean's The Impossible To Do Prince Top 10
PURPLE MUSIC
He was 24 when he recorded this ….you can hear naivety, spunk, and reaching for his sound already. That Linn Drum programming, those keyboard stabs ….funkier than a mosquitos tweeter
Big shout out to my man Jamie 3:26 for his insane amazing edit of this too.
TAKE ME WITH YOU
100% the perfect pop song. When Mr Rogers Nelson did one it sailed way above all the others. That underlining sense of love and melancholy all merged together just literally soars. It's a mix that as a songwriter I learned from him. Reach for those stars everytime.
THE DANCE ELECTRIC
I truly believe with all my heart that Prince was a big Martin Rushent production fan and was influenced by one of my all time fave production albums 'Love & Dancing' by League Unlimited orchestra.
No one programmed the Linn Drum like Rushent apart from Prince and this track is the proof of that.
CREAM
This came out a few months after The Soups played his club a few times and he sang my song Divine Thing that night at our sound check (I never knew he did that or saw it but our roadies said he watched me singing along to me in full voice). That song was hugely influenced by T-Rex as I am a massive fan. You can totally hear a new influence you never heard before thrown into the mix when Cream came out. It's closer to Get It On than anything we ever dared to try
You're filthy cute and baby you know it is such a Bolan line.
HOT THING
An obvious one but what a jam, solid, sexy on the money and kinda for me sums up Prince. This was the pinnacle of his funk drum machine jams for me.
GIRLS & BOYS
A personal fave. What can I say. Once again I get lost in this, it's such a perfect pop meets funk jam that just sounds effortless and at this point. He was throwing so many unheard production and sound techniques in the mix with the Parade album that it was blowing my teenage mind.
D.M.S.R
Take it the bridge you dirty baby. This is so fucking funky, I lost my shit many times to this when I saw him live.
LET'S WORK
Kinda Kiss vibes many years before this one. I am sure he went one day I am gonna revisit that vibe but with machines and this live video of it ….boooooom ! The classic falsetto voice and sex groove ….. splurt !
MY LOVE IS FOREVER
From the debut album. Kinda sun kissed disco soul vibes …bloody gorgeous ….I so adore this those chord changes
DIRTY MIND
The same pulsing vibes as Controversy but for me way superior (personal taste of course although I do love Controversy of course). Pure falsetto funked up boogie …straight up old school Prince and you cannot beat that EVER
For more info on Hifi Sean please check:
Hi Fi Sean Facebook: https://www.facebook.com/hifisean
Hi Fi Sean Soundcloud: https://soundcloud.com/hifi-sean
Hi Fi Sean Instagram: https://instagram.com/hifisean
Plastique RecordingsBandcamp: https://plastiquerecordings.bandcamp.com
Love this? Check out more posts on Prince here
Like what you hear? To help support LV Online buy us a coffee via Ko-FI. Click HERE
Tags:
Hifi Sean
,
prince