The Quick 6: An intro To Munky Fike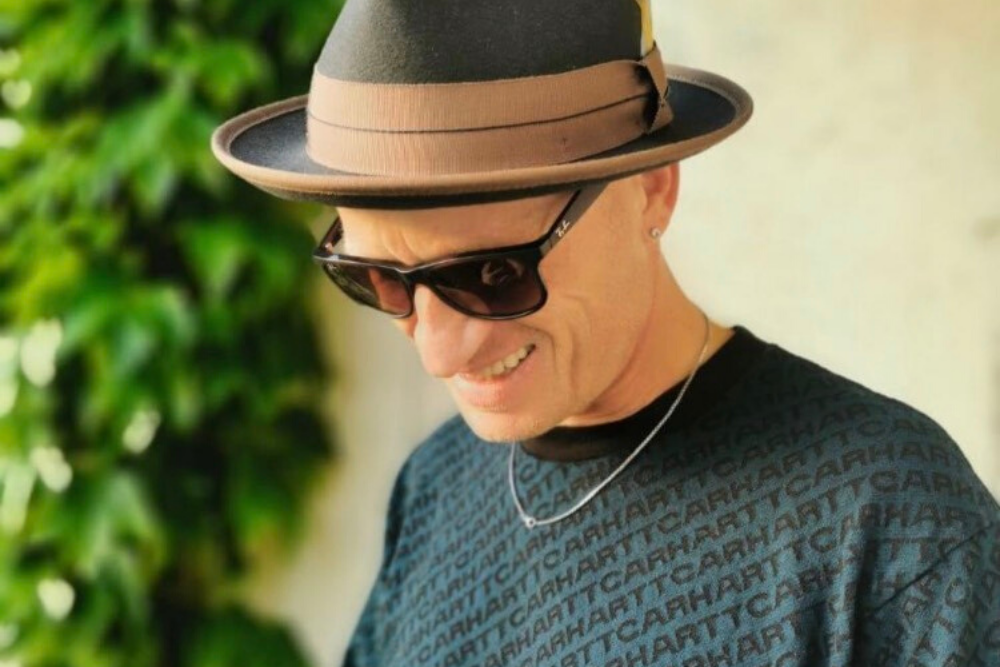 The Quick 6: An intro To Munky Fike
The full tracklist for this mix is available at the bottom of this interview!
Q1: Who is Munky Fike?
Austria based DJ & producer Munky Fike has steadily been establishing himself in the Disco House scene. In 2019 he drew a lot of attention with his productions culminating in him featuring in the Traxsource "Top 100 Nu Disco Artists of 2019" list at No 62. He has released on many well known labels including Tropical Disco Records, Discoweey (Hotmood), Villes et Fleurs and Pogo House Records. Along the way his music has been supported by a host of top DJ's such as Hotmood, Hurlee, Natscha Kitty Kat, Miguel Migs and Jeremy Sylvester to name just a few.
Previously Munky Fike has already left a major footprint around the globe in the Urban Dance scene. Coming from Lake of Constance (Vorarlberg) and with more than 20 years in the game he is considered a pioneer in the Hip Hop scene. As a full hearted and hard working Hip Hop & BBoy head his schedule consists of leading one of the best known and well dance academies in Europe, traveling, giving workshops and lessons, dancing, producing, deejaying at events and parties. He is passionate about sharing and learning about the culture and it's different artforms. Munky Fike is also an avid music collector with a huge love for soul, funk and disco which allows him to DJ everything from Disco to Deep House to Funk always trying to take the audience on a special journey.
Q2: What is your latest release?
Munky Fike – In The Sky ( Villes et Fleurs)
Grab it from: https://www.traxsource.com/track/7404809/in-the-sky
Q3: Who are your greatest influences as a producer?
Demuja – Do you want my Love
Demuja is my friend, I  know him from the dance scene. He is one of my biggest inspirations. I love his music.
Deetron – Photon
This is a track which I have played so many times and every time the people go crazy. Photon is timeless and definitely one of my all time favorite tracks.
Kerri Chandler : Disko Satisfaction
Kerri Chandler is one of the most influential house producers of all time and one of my musical heroes.
Q4: Please tell us about the electronic scene where you are based. Which artists do you love past and present who have inspired and encouraged you and what parties that you love going to have which have helped your musical evolution.
I am Based in Vorarlberg / Austria near Switzerland. We have a small electronic music scene here. Over the last 10 Years we have hosted our own parties here in different clubs and we also love making outside parties in the woods.
My biggest Inspiration is going to Jazz concerts and digging underground soul, jazz, disco and funk records.
Q5: What can you tell us about the theme of the mix you have done for us and what are some of the key tracks for you?
This is the first time that I made a podcast which only features my own unreleased and released tracks. The mix has 10 productions of raw disco house music from Munky Fike.
Some of the tracks will be released soon on Tropical Disco Records, Discoweey, Super Spicy Records, Nu Monkey Recordz and more.
Q6: What else can we expect from Munky Fike in the next 12 months?
I am working now on my first self-made vinyl release. It will be released towards the end of the Year. Also I plan to start to work on my first album but I know its a long way to go on that project 🙂
Thanks for having me.
For more info please check:
Artist Facebook: https://www.facebook.com/Munky-Fike-474667429259953/
Artist Soundcloud: https://soundcloud.com/dj-funky-mike
LV Mixtape 145 – Munky Fike – Tracklist
Munky Fike – Oh Disco Baby (Moiss Music Vinyl)
Munky Fike – JuJu (unreleased)
Munky Fike – Surround you (Nu Monkey Records)
Munky Fike – Paradise Ritmo (unreleased Tropical Disco Records)
Munky Fike – Babaia (unreleased Discoweey)
Munky Fike – In the Sky (Villes et Fleurs)
Munky Fike – The Ride (unreleased Super Spicy Records)
Munky Fike – Feels so good (unreleased Spicy Records)
Munky Fike – Funky Disco Queen (Tropical Disco Records)
Munky Fike – Change the World (Tropical Disco Records)
Tags:
Munky Fike