Soul of Hex Talk Pharaoh Machine EP, Tijuana, Delusions of Grandeur, DJ Harvey and Vicario Musique.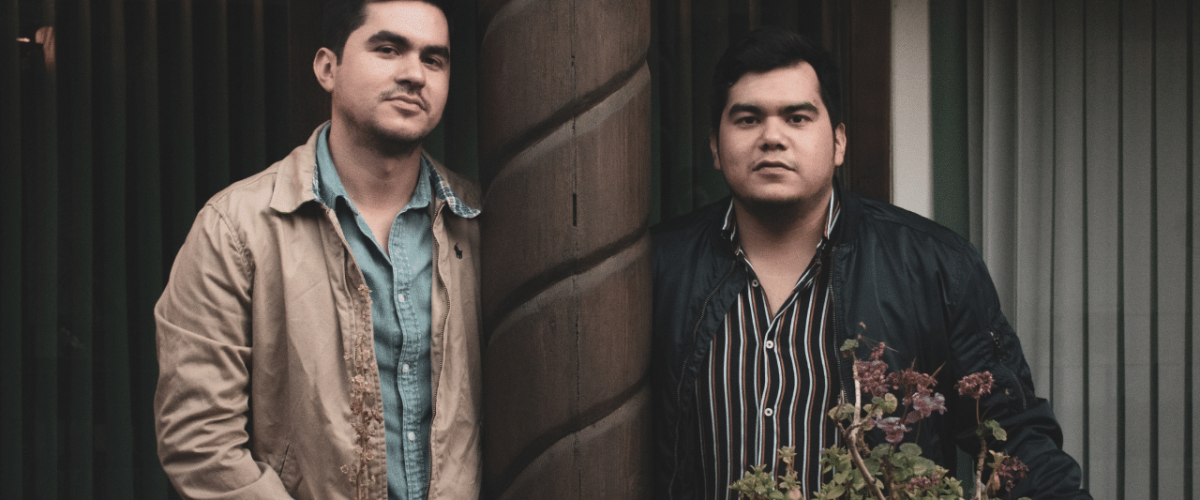 Soul of Hex Talk Pharaoh Machine EP, Tijuana, Delusions of Grandeur, DJ Harvey and Vicario Musique.
Like what you hear? To help support LV Online buy us a coffee via Ko-FI. Click HERE
An interview with the Insider for Le Visiteur
Soul of Hex have just released the brilliant Pharaoh Machine EP via Jimpster's Delusions of Grandeur. It follows on from a trio of stand out EP's over the last few years across both Jimpster's Freerange and Delusions's imprints. There have also been many other sublime releases across some of the finest house labels out there.
Pharaoh Machine is right up there with Soul of Hex's finest releases to date featuring three tracks of serious underground house and disco heat.
To celebrate the release Soul of Hex recorded a rather brilliant mix for our selectors series and also spoke to the Insider about the EP, Delusions of Grandeur, DJ Harvey featuring one of their tracks on his latest compilation and much more. Check it all out below.
Grab Soul of Hex's Pharaoh Machine EP from: https://soulofhex.bandcamp.com/album/pharaoh-machine-ep
Thanks for talking to us today
How is the mood in Tijuana?
Hey amigos!!! Thanks for the interview, happy to talk to you guys once again. Tijuana is now cold! Perfect weather to make tracks, hehe.
Are things starting to open? Have any gigs or festivals happened?
Yes, we did a party called "Sunday Sunday Tijuana" in the summer with 500 people. Our friends Oro Negro are promoting "Discoteca Seducción" with Mozhgan from San Francisco. And we'll start our new party "Ultrafunk" quite soon!
What's the music scene like in Tijuana? There's quite a deep history of electronic music there, right? 
Yes, as Tijuana has a border with San Diego, California, USA; we share the same radio stations since it's invention. 91.1FM (indie, new wave music), 92.5FM (funk) mainly. They were created in 1968 and 1979, respectively. Back in the day locals heard James Brown, Kraftwerk, Depeche Mode, Prince, New Order, Liaison Dangereuses, Inner City, you name it, so that was the influence for artists in Tijuana such as Ford Procco, Nortec Collective, etc.
What's the main club to go to for deep house? 
Right now… Sunday Sunday parties, which are made in different locations, mostly rooftops all around Mexico.
How did Soul of Hex start and who were the original members?
We started as a duo with my friend 4004 from Rosarito, we released the EP's "Lip Reading", "Sleep Mistakes", "The Muth". We split up and then I moved to Berlin for a couple of months, and I ran the project by myself, and I did "Snake Snares", "Helipop", "Square Bounce", "Tetro" and then my brother Emanuel joined me in the last two EP's, "Disco Permanente" and "Pharaoh Machine".
What other labels have you put out music on?
CVMR, Freerange, Quintessentials, Dirt Crew, Defected, Pikes.
When did you start the label? Tell us a little about Vicario Musique. 
In 2011 with a digital release by Poligono. This year is our Tenth Anniversary, and we have a record coming out featuring our favorite artists from Tijuana and beyond the border. 
What other artists have you released on Vicario?
 Yes, 4004, Panthera Krause, Lis Sarroca, Frits Wentink, Nachtbraker, Urulu, Roman Rauch.
This is the second outing on Delusions of Grandeur. Did you approach the label, or did they come and find you originally?
Delusions of Grandeur is the sister label of Freerange Records, which we already released 2 eps on back in 2015 and 2016. When we sent demos to Freerange, we wanted to be in Delusions of Grandeur in the first place, but it was kinda harder to get in somehow. After 6 years they opened the doors for us with "Disco Permanente"!
Your new release is hard to put it in a box as it's got that wild card feel. Where would you position this EP? 
G: Hahaha, thank you. It's for the DJ's and lovers of Delusions of Grandeur!!!!!! 
Talk to us about track Dreams, it's a beast of track! How did the groove come about? It must have a been a buzz making that.
G: Thank you! Basically, the song came out after my concept of "warm up" I wanted to experiment with a different energy and also it's for us the continuation of "Lip Reading" after 7 years because we didn't follow that path of sound to be honest… Haha. But yeah, it was made on a laptop having fun with a lot of cool plugins and sounds : )
You had a release called 'Lip Reading' that was remixed by Larry Heard. That's quite a coup! How did that happen?
G: Yeah! Back in 2014, I made "Lip Reading" and it was meant to be a bonus track for another label… I thought it was too good to be just a bonus track, so I sent it to the now defunct Cobra Voyage from Mexico City and the label manager knew Larry Heard's manager… he sent it to Mr. Fingers, and he liked the track so much he did 2 REMIXES! 3 years later when I played Dekmantel, I was witnessing his live set with Mr. White in  the backstage, after his set I told him "Larry, thank you so much for remixing Lip Reading, it changed my life". And he answered: "Gerardo, thank YOU for letting me do the remix". Tears of joy came from my eyes after those words. He is the humblest person I know. God bless him. 
I see you've just got one of your tracks on Harvey's new Mercury Rising. Congratulations! How did that happen?
G: Jimpster signed "Psychic" last year on Delusions of Grandeur. DJ Harvey found the track and he named it as "Yessssss" hahaha. When his team approached us for licensing, they were asking if we had a track named like that, we said no 😂. But in the end, it was "Psychic" indeed! Featuring our friend Omar Orozco aka More Lotion on guitar arrangements. Thanks a lot, Harvey! 
DJ HARVEY – The Sound Of Mercury Rising: Volumen Tres CD at Juno Records.
What else do you have in the pipeline?
Another EP for Delusions of Grandeur, the X "Ten Years Anniversary of Vicario VA", and a new project called "Mano de Fuego" forthcoming on Underground Resistance. 
Where are you playing soon?
Next up we have a party at the legendary Marko Disko Tijuana, an intact 70's disco club, La Bete Noire in Ensenada, and Mexico City to be announced.
Thank you guys! Loving your work..
Thanks for the interview amigos!
Grab Soul of Hex's Pharaoh Machine EP from: https://soulofhex.bandcamp.com/album/pharaoh-machine-ep
For more info please check:
Soul of Hex Facebook: https://www.facebook.com/soulofhexofficial
Soul of Hex Soundcloud: https://soundcloud.com/soulofhex
Soul of Hex Spotify: https://spoti.fi/36iZLIe
Delusions of Grandeur Facebook: https://www.facebook.com/delusionsofgrandeurrecords
Delusions of Grandeur Soundcloud: https://soundcloud.com/delusionsofgrandeur
Delusions of Grandeur Instagram: https://www.instagram.com/delusionsofgrandeurrecords/
Tags:
Delusions of Grandeur
,
DJ Harvey
,
freerange
,
Jimpster
,
Soul of Hex