Stefano Ranieri Talks: Risonanza, Nulu Electronic, Anané & Louie Vega, Mood II Swing and Studio Set-Ups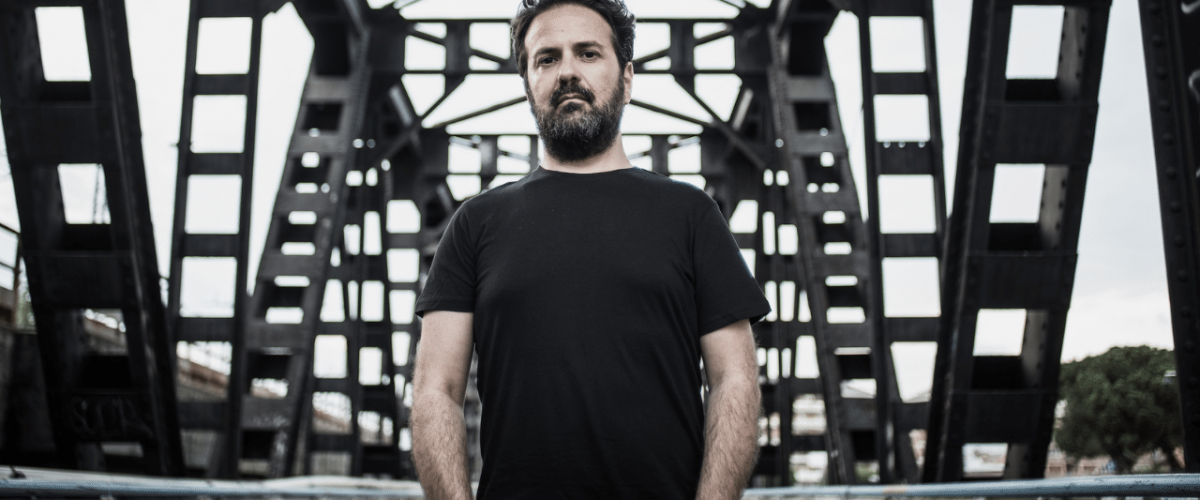 Stefano Ranieri Talks: Risonanza, Nulu Electronic, Anané & Louie Vega, Mood II Swing and Studio Set-Ups
Like what you hear? To help support LV Online buy us a coffee via Ko-FI. Click HERE
On the back of our mix feature last week with Stefano Ranieri, which you can check HERE, we spoke to him in depth about his long career. A DJ since the 90's he was one of the most successful DJ's in Italy during the nations golden period when it hosted one of the most influential House scenes on the planet. It's a mantle which Italy has very much regained in the last decade with some truly talented producers coming to the fore, it's fitting perhaps that Stefano is also having a hugely successful period in his career, this time round as a producer.
Stefano's latest album Risonanza, which arrived a few weeks ago via Nulu Electronic, has already seen his music stock rise considerably with support from Anané, Louie Vega, Kenny Dope, Masters At Work, Carl Cox, Bob Sinclair, Nic Fanciulli and radio stations across the globe. It's a wonderful fusion of House, Deep House, Tech and Techno, a melting pot of the underground styles of music that Stefano has experienced across his career.
You can check Stefano's mix for Le Visiteur below along with his fascinating interview where we discus the album, the Italian scene, his studio and the support he has had from Anané and Louie Vega.
Grab Stefano's album Risonanza here: https://www.traxsource.com/title/1620801/risonanza
Hi Stefano,
thanks for speaking to us today.
Firstly who is Stefano Ranieri the artist?
My artistic career can be split into three salient moments. I began working professionally in 1991, at the Aqua Disco Village in Numana (Ancona), a historic place. I was a resident in a selected Priveè of 300 people that met with considerable success. Here I was able to perfect my technique and my sound, I was in close contact with the best Italian and foreign DJs from the Underground scene. I took my second step in 1994 at Green Leaves in Porto Recanati where I stayed until 1997. From that moment on there was the choice and the possibility of being Freelance. I collaborated with many clubs on the famous Riviera Romag-nola in Italia and I started attending the beautiful After Hours, I was a resident at the Synco-pate, a traveling party that allowed me to live and play in the most beautiful clubs in Italy. The real key to everything was never giving up, in these years I have continued to study and buy vinyl, in a certain sense I isolated myself and that was a good thing. I let myself become infected with music, but in a completely personal and natural way. I don't follow fashions I don't let myself be impressed by appearances. After all, this is my life. The turning point of everything was the meeting with Nulu and Nulu Electronic. Here I was able to publish everything I had stored after 30 years of music.
How have you found the last 18 months, have you been able to keep focused musically and what are you most looking forward to as an artist as the electronic scene slowly opens up again.
I took this period as an opportunity, a way to look inside myself, not only musically but above all on a spiritual level. That's why I strongly believe in the work we are doing. Nulu is a very refined brand and is a container of pure energy. We recharge each other and all of this is magical. There are many projects in preparation which you will discover later.
Please tell us about your brand new album Risonanza? What made you decide to produce a full artist album and how long did it take to pull it all together from deciding you were making and album to releasing it?
I was driven by the desire to make myself known in a more complete way. The album touches on different genres House, Deep House, Tech House and Techno but there is a common thread throughout. We made the choice to release it this year, I delivered several tracks and together we chose the ones that were right for us for this release, in a natural and spontaneous way. The beauty of working with Nulu is just that. Christian Mantini the Label Manager is very decisive. We know each other well so he knows my path well.
One of the legends of the scene Louie Vega has been supporting your track Black Rain, how did it feel to find out that he had been spinning your tracks?
The awareness of doing a good job, when a legend plays my track I feel I have to continue more and more. It is a source of pride for what we are doing. The truth is that we are a really great team led by an extraordinary woman Anané. She is the first warrior, I have never met a woman so competent and with such a clear vision. We have a great relationship and that makes me really proud.
Who are your greatest influences as a producer?
In the early 90s I really liked Ambient, it was a mix of Bleep, Techno and House. In chronological order, a 1991 album that is very significant to me and that I always carry with me is Infra Red – Metamorphasis produced by Hayden Andre Brown & Ron Allen. A really special EP, I loved playing that stuff, very mental and refined.
In 1992 Mood || Swing released their EP Wall Of Sound, I have loved the Louie Balo Dub of I Need Your Luv.
In 1993, however, the absolute masterpiece came out, The Nervous Track produced by MAW (Louie Vega & Kenny Dope Gonzalez). I remember very well being astonished on my first listening. The search for vinyl in the 90s was a very serious matter and I traveled many miles every week to go to the shops. This is definitely the record that gave me maturity. Timeless music.
Please tell us about the electronic scene where you are based. Which artists from your local scene past and present have inspired and encouraged you and what parties that you love going to have helped your musical evolution?
Right now I am pretty much living in the recording studio, it is giving me a lot of satisfaction and I am recharging all my energy for the near future which will undoubtedly be exciting and full of parties. I remember with pleasure the parties with Christian Mantini, the sacrifices made, they were parties which were organized with the heart. The local scene was very rich here in Abruzzo and without a doubt we left our mark on the Italian House scene. I have lived a lot on the Riviera Romagnola, in particular Riccione and its a wonderful place. I certainly had my evolution thanks to the Syncopate, a truly super traveling party. I had a lot of visibility in those years and I worked in the most beautiful Italian clubs, sharing the console with many international DJs.
Your Studio: Please can you tell us about your studio. What is your production set up? What is your indispensible piece of equipment or plugin that you use for your sound and what is next on your studio shopping list?
My recording studio is small, but slowly over time I have acquired Samplers and Synths, I was very attracted by the new releases, by the design and sound of these machines, then over time I realized that the first thing that matters when making music is creativity. I have a Mac, I use Logic, 2 Yamaha monitors, a Master M Audio and a Korg Radias. Very simple.
Please can you give us your three favourite studio tips for up-and-coming producers?
A stable machine, a good Analog Synth and a lot of study, only with knowledge you can achieve results. There are no shortcuts, like in life.
There have been quite a few artist albums released recently as artists with a lot of time on their hands during lockdown got busy in the studio. Have there been any new electronic albums which you have heard recently which really impressed you?
The artist that I have followed the most in this period of Lockdown is undoubtedly Louie Vega, the passion and power he puts into his work is truly incredible. When I listened to "Another Day In My Life" I got really excited. Another artist that struck me is Timmy Regisford, very powerful indeed.
What else can we expect from Stefano Ranieri in the next 12 months?
A lot of music, I have a lot of things ready that we will release between Nulu and Nulu Electronic and I hope many evenings and parties. I miss the contact with people.
For more info please check:
Nulu Electronic Facebook: https://www.facebook.com/NuluElectronic
Nulu Electronic Soundcloud: https://soundcloud.com/nulu-electronic
Nulu Electronic Instagram: https://www.instagram.com/nulumovement/
Nulu Electronic Twitter: https://twitter.com/NULUMUSIC
Stefano Ranieri Facebook: https://www.facebook.com/StefanoRanieriDj
Stefano Ranieri Soundcloud: https://soundcloud.com/stefano-ranieri
Stefano Ranieri Instagram: https://www.instagram.com/stefanoranieridj