LV Mixtape 195 – Stefano Ranieri [Nulu Electronic]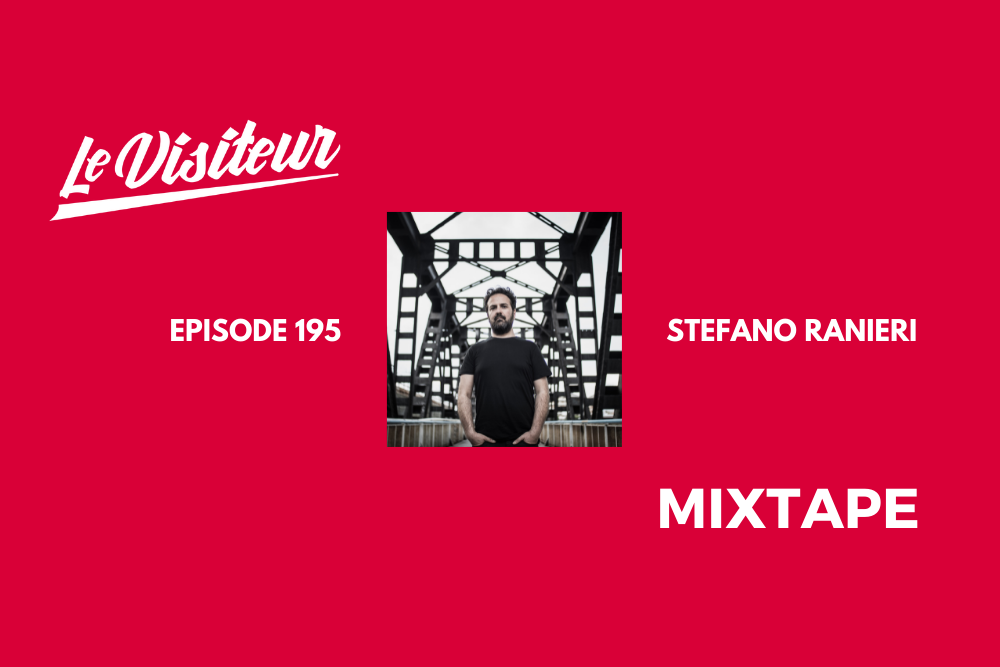 LV Mixtape 195 – Stefano Ranieri [Nulu Electronic]
Stefano Ranieri has been a house music obsessive since the 90's when  kicked off a 15 year DJ career which saw him land residencies in some of his homeland Italy's most renowned clubs, he is a DJ / producer who lives and breathes music. After taking a sabbatical from DJing in order to throw himself into production Stefano's career took off in 2017 when a chance encounter with the heads behind Nulu and Nulu Electronic gave him the connection to start his new musical adventure. With full belief in Stefano he was given creative control to produce and release the music he loved. His success was immediate and from that moment Stefano had great success with his music and especially with tracks "Less Talk", "News From Afrika", "Trax Exploration" and "Break The Beat" which were played and supported by Anané, Louie Vega, Kenny Dope, Masters At Work, Carl Cox, Bob Sinclair, Nic Fanciulli and many other renowned DJ's and Radio stations around the globe.
After working through lockdown Stefano is now back with a brand new 15 track album Risonanza a fusion of deep, tech and afro edged house music which has seen huge DJ support since it's release at the tail end of July. To celebrate the release Stefano has put together this rather delicious mix for us touching on all corners house music. Check it out below and please give it a share over on Soundcloud and help us spread the word.
We have an interview incoming next week with Stefano, in the meantime we caught up with him to discuss the mix.
Grab Stefano's brilliant album Risonanza here: https://www.traxsource.com/title/1620801/risonanza
Q1: What can you tell us about the theme of the mix you have done for us and what are some of the key tracks for you?
In the mix you will find some tracks from the album "Risonanza" along with a key track from my first EP Resurrection on Nulu Electronic which is called Less Talk. The rest you can find out when you listen 😉
Q2: How does the style of mix here compare to how you would approach a live DJ set?
They are two different things, live you have the people in front of you so you have to understand the audience. There are many ways to approach a party, but the DJ's job is to make people dance. Never lose sight of this duty. Personally I love to arrive in the Club very early, I like to see when it fills up, the faces, the moves of the people, their clothing, I want to see it all. I love this approach, by doing so I have already begun to create the feeling which will flow through my DJ set.
Q3: Which other artists DJ mixes do you find yourself coming back to time and again and do you have a favourite that you gravitate towards? 
I always like to listen to Anané's Nulu Movement program on House Fm. I have my own private collection that we listen to at home even with friends. I also never miss Louie Vega's Lockdown Sessions. I listen to them with pleasure and sometimes I find my tracks inside 🙂
For more info please check:
Nulu Electronic Facebook: https://www.facebook.com/NuluElectronic
Nulu Electronic Soundcloud: https://soundcloud.com/nulu-electronic
Nulu Electronic Instagram: https://www.instagram.com/nulumovement/
Nulu Electronic Twitter: https://twitter.com/NULUMUSIC
Stefano Ranieri Facebook: https://www.facebook.com/StefanoRanieriDj
Stefano Ranieri Soundcloud: https://soundcloud.com/stefano-ranieri
Stefano Ranieri Instagram: https://www.instagram.com/stefanoranieridj
Tags:
Deep House
,
Nulu Electronic
,
Stefano Ranieri
,
tech house