Sticky Heat Big 6 – September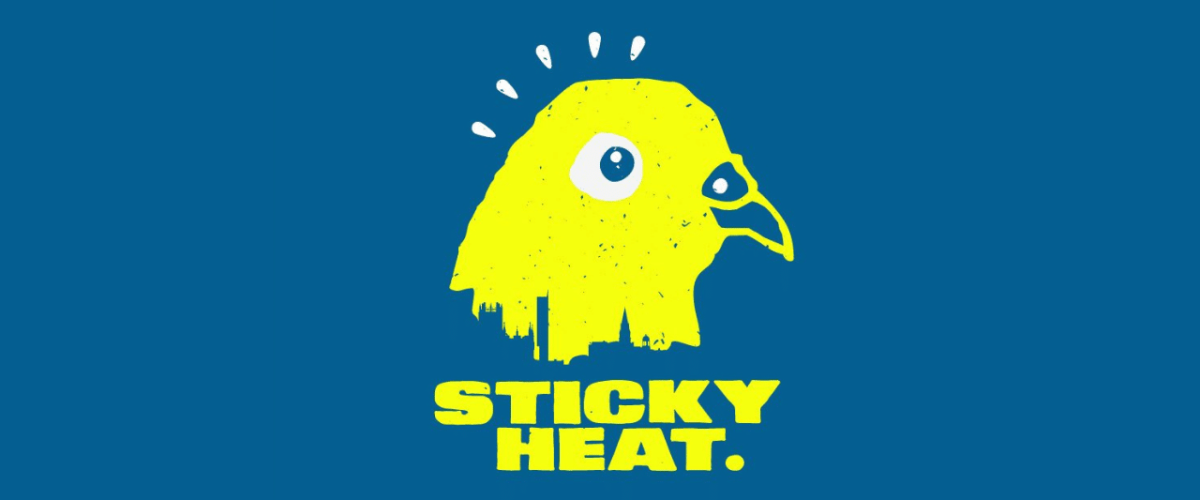 Sticky Heat Big 6 – September
Like what you hear? To help support LV Online buy us a coffee via Ko-FI. Click HERE
It's been a long old summer this year as we finally get used to indoors clubbing again in the UK (with or without vaccine passports, dependent on your postcode) and the seemingly endless list of things running out with ever increasing empty shelves across the UK.
One thing we most definitely can rely on though to cheers us up is Sticky Heat's Marco Giannini popping up with an absolutely slamming selection of electronica and leftfield disco for our listening pleasure and here he has done it again with choice cuts from LV favourites Eskimo Recordings, Andy Buchan and the brilliantly monikered Psychederek and his Screamadereka
Marco has also been busy on the gig front with a couple of sell out Sticky Heat shows over the summer and another bumper party in the offing with Justin Robertson, more info on that below.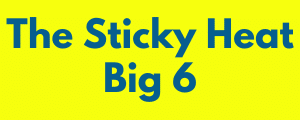 Tarjei Nygard & Stockhaus Feat. The Egyptian Lover – Drive – Eskimo Recordings
It's like someone read my mind and produced my dream team musical duo. On the one hand you've got the Nordic disco sounds of Tarjei Nygard and Stockhaus, and then on the other you've got the vocals of electro legend The Egyptian Lover (an act that I have loved for so many years and who I brought to Manchester for his debut back in 2019).
The package includes an original, club mix and dub and not only add his signature vocals, but you can also clearly hear The Egyptian Lovers influence over the whole track. It has a very 80s electro summery feel about it, with that trademark 808 baseline throughout.
A beautiful tag team of musical heavyweights and I hope that we see more of this collaboration in the future.
Alinka – Wild Calling – Balkan
Chicago native and Berlin resident, Alinka turns out a stunning 5 track acid led EP on Posthuman's Balkan recordings.
Alinka is a name that has been on my radar since the early 00s when she would regularly head to Manchester to play at nights like Casa Musica, so it was brilliant to see her release on Posthuman's Balkan imprint. The follow up to recent releases on labels including Radio Slave's Rekids (another firm favourite of mine).
What you get with this release is a no holds barred, heads down, 3am dancefloor destroyer. Posthuman is widely seen as one of the leading lights of the underground Acid House scene these days and it's therefore no surprise that Alinka's release very much bears that in mind, with a strong 303 baseline rumbling throughout.
Over the five tracks, Wild Calling, State of Mind, Control and then two remixes of Control by Johnny Aux and Nightwave, there are absolutely no fillers, although State of Mind is my particular favourite of the bunch, but you can easily imagine all tracks on this release causing damage wherever they're played.
Psychederek – Space Arcade – Sprechen
I wear my heart on my sleeve when it comes to Manchester's Sprechen imprint. One of the most interesting, unpredictable, and exciting labels around right now, a statement that it has been able to claim for some years now.
Over the last 12 months or so though, the label seems to have gone up a level, with a sleugh of future classics from the likes of Night Giants, Muddy Feet, Hardway Bros and See Thru Hands to name a few… two of the above provide remixes in what could be the best release the label has turned out to date.
The six tracks that make up this heavyweight, psychedelic release by Mancunian producer Psychderek is led by opening track 'Screamadereka' which very clearly wears its Andrew Weatherall influences with pride, even more so with the inclusion of Sean Johnson, AKA ALFOS, AKA Hardway Bros who teams up with Monkton Downtown with a stunning remix and dub. 'I'm Alright' with it's accompanying remix by See Thru Hands is more Chemical Brothers, but when they go full psychedelic, than Primal Scream and is set to 11 with maximum effect!
Vinyl of this release sold out in seconds and understandably, but you can now pick up this package via Bandcamp and Junodownload.
Andy Buchan – Tell You – Boite Music
He's back. West Yorkshire's finest Andy Buchan delivers a stunning two track release on Boite Music. Opening track 'Tell You' has clearly been sharing a room with golden era DJ Gregory, as it kicks off and maintains with an explosion of percussion that sound very reminiscent to Tropical Soundclash.
Acid Flex' goes off in a different direction, starting off fairly chilled but with a tight drum loop that teases in a 303 stab before bringing all together from the midway. Strong mid-90s warehouse vibes with this one.
I've said it before, but Andy Buchan is one of the most versatile and consistent producers around.
Various Artists – Summertime21 – Mixing Mates
Long established Mancunian party starters Mixing Mates recently launched their own label which to date has released a series or vinyl and download releases from the likes of Bobo, Avrz and Tyvion Valentine. Their fourth release however is the first of what is anticipated to be an annual charity release, with all proceeds donated to LGBTQ+ charity, Indigo Gender Services.
Glasgow's Anna Gram (one half of the incredibly named Lezzer Quest) kicks off proceedings with 'Multiverse', which has the stylings of a peak time banger building into that final end of night record. Next up is Sticky Heat resident Muddy Feet with a very percussive/tribal affair with 'Take it all in', which despite its lush tight percussion, still retains that very hypnotic multi-layered sound that she is very much becoming recognised for.
Over to Belfast with CHARLI with the slower paced, but no less effective 'Can You Feel It', which sounds like it has taken it's influences from early 00s Deep House and done so very well.
Rounding off the package comes Metzler who delivers the stripped back minimal 'Satellites in Bloom'.
Overall, a fantastic release, for a brilliant cause. I can't wait to see what else Mixing Mates have lined up both on the dancefloor and in the studio.
Nelly Furtado – Maneater (Ambient Babestation's Ketty Pubstep Edit) – FREE Download
Edits, they're a funny old thing. Done well, they can absolutely turn a record on its head and re-invent the track into something totally new and/or act as an essential tool in a DJs arsenal. Unfortunately, these days you really need to trawl to find the true gems. Well, I've done the hard work for you on this one and better still it's a free download.
Ambient Babestation is a name that has only recently popped onto my radar thanks to Man Power's 'Us and Them' night up in the Northeast and she very kindly shared an edit that she produced recently of Nelly Furtado's 'Maneater' where she has done a 'Jolene at 33' on it, slowed the vocals right down, while adding a really lush chuggy snare drum to turn it into an entirely different beast of a record. As comfortable in a warm-up set as it would be if you wanted to melt a few brains at 3am.
An essential free download.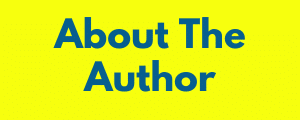 Marco Giannini
Marco is a DJ, promoter and writer based in Manchester. He runs the Sticky Heat parties across the city, he is also one half of the Son of Bangers duo who broadcast their bangers heavy radio show monthly on Ripe Radio.
You can also catch Marco across the city at his residency at The Refuge as well as a Liverpool residency at Albert's Schenke.
Following on from two sold out Sticky Heat parties over the summer, his next sees Bugged Out! legend Justin Robertson headline in November before attention then moves to the soon to be announced 2nd birthday in January 2022.
Contact Marco on the following socials or email hellostickyheat@gmail.com.
For More Info Please Check:
Marco Giannini Facebook: www.facebook.com/djmarcogiannini
Marco Giannini Soundcloud: www.soundcloud.com/wearestickyheat
Marco Giannini Instagram: https://www.instagram.com/djmarcogiannini
Marco Giannini Twitter: https://twitter.com/DJ_MRTG
Marco Giannini Bandcamp: www.bandcamp.com/mr_marco_giannini
Tags:
Alinka
,
andy buchan
,
eskimo recordings
,
Justin Robertson
,
Marco Giannini
,
Psychederek
,
Sticky Heat