The Quick 6 – Tiptoes & LV Mixtape 200 [Moment Cinetique]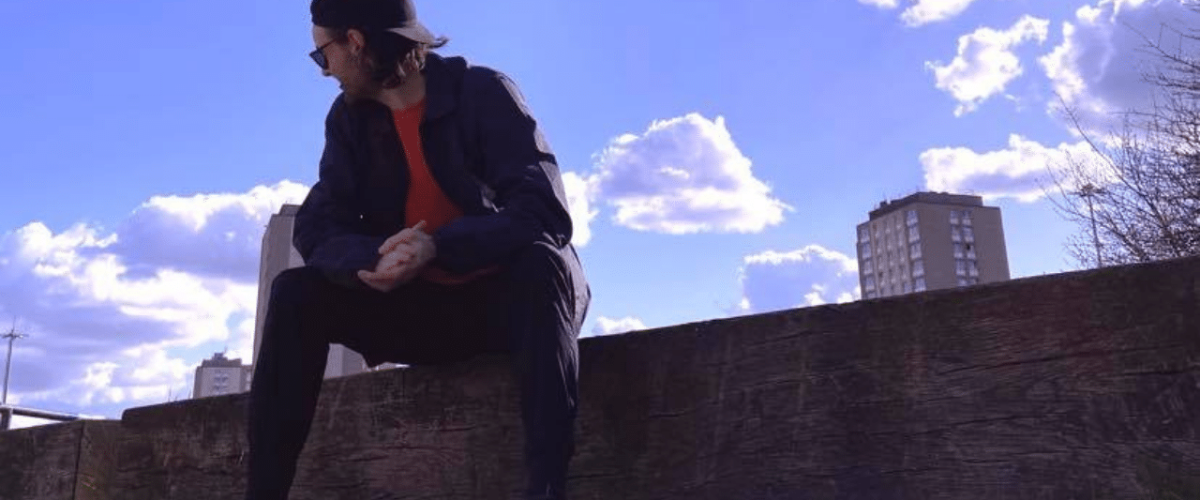 The Quick 6 – Tiptoes & LV Mixtape 200 [Moment Cinetique]
Like what you hear? To help support LV Online buy us a coffee via Ko-FI. Click HERE
Tiptoes has been behind some of our favourite tracks over the last year from his disco house smash Let Go to thobbing deep house gem Ruffcut. His discography is building at a pace and covers a whole variety of electronic dancefloor genres. His latest release is the 3am EP on Moment Cinetique from which we premiered the title track a few weeks back is another hugely accomplished release. We thought it was perfect timing to the speak to him about his background, influences, the scene in his hometown Glasgow and the EP as well as what he has in the pipeline for the next few months.
Tiptoes also put together a slammin' mix for our 200th mixtape. Check it all out below! You can also check out more on the mix along with the full tracklist HERE.
Q1: Who is Tiptoes?
I'm a DJ/Producer from Glasgow, Scotland. I was raised on a diet of soul, funk and disco as a kid that has stayed with me me for life. I put out mostly deep house, disco and boompty on a bunch of labels worldwide.
Q2: Please can you tell us about your 3AM EP with Moment Cinetique?
Well, the label initially came to my attention as they were releasing quality stuff from guys like King Mutapa, Intr0beatz and Sweet Fruity Brunch so I sent them some demos early in 2020 and out of that came the Ruffcut EP. This all happened pre-C19 and then when the world went to fuck, MC label head Dave Platts and I were talking back and forth about loads of various things and we found out we've got quite a lot in common so he asked me to do a remix for Tommy Vicari Jnr. and also to give him first dibs on any new stuff that I'd be coming with later in the year. Again he loved the demos I sent to him later that year and we decided to go with 3AM/Jazz Bin as a deep house double A side and hopefully time it for when clubs would be opening back up again.
Grab 3am from: https://www.traxsource.com/title/1647879/3am
Q3: Who are your greatest influences as a producer?
This question is a killer as there are so many influences swirling around.
Before I pick out 3 records, honourable mentions go to: Larry Heard, Theo Parrish; Masters At Work, DJ Spinna, Guidance, King Street, Large, Wave, Nick Holder, Ron Trent, Mike Huckaby, Rick Wade, The Prodigy, early Daft Punk, Mr G, Ian Pooley, Rainer Trueby, Kaidi Tatham, Ashley Beedle, Dave Angel, Underground Resistance…… so many guys, loads I've no doubt forgotten to mention!
3 records that helped define my sound:
Moodymann – most people usually cite Silent Introduction but for me it was Forevernevermore. I think it's important to explain context on this – see this was all pre-internet and pre social media and not that many folk had mobile phones either so there was very little information around about Moodymann. We basically knew his name was Kenny Dixon Junior and that he came from Detroit and that he made sick records but that was about it. Also his records begged more questions than answers – like how come the B-side on this one is different from the one my mate bought.  He didn't do interviews etc so it was intrigue upon intrigue about the guy and very little solid info – all of which helped to build this mystique about this guy who was making really unique sounding twisted music that was rooted in soul funk and disco.
Another rumour we heard back then was that if the guy does agree to play for you then he's only gonna play behind a screen to obscure his face, he don't wanna be seen. Eventually when I finally did see him play for the first time, it musta been around 98/99 at the now sadly defunct Arches in Glasgow and he did play behind a screen. And in true Glasgow style the crowd tore the fuckin thing down ha ha ha.
The track I've picked out is his tribute to Marvin Gaye:
Moodymann – Tribute
Kerri Chandler
Kerri Chandler is probably another obvious one who's been a big influence on my production career. I always loved the chords and feel on all of his records. Interestingly he was the first guy I ever saw DJ off a computer – he played off some prototype version of final scratch or something back in the early 00s. At the time it looked like a spaceship had landed in the DJ box, I was standing behind him trying to work out what the hell was goin on, mental.
I've selected in my opinion his most iconic track, made in 1993 and it's just timeless:
Kerri Chandler – Track 1 (Atmosphere EP)
Derrick Carter
I've always been drawn to that boompty sound – obviously there are other quality exponents – Mark Farina, Paul Johnson, Sneak, Cricco Castelli but I always felt DC stood out on his own – quality syncopations, heavily swung basslines and rolling arrangements that always get a party moving.
For the track, I've actually selected a remix of his from '95, to me this is the quintessential Derrick Carter record:
Blair – Life DC remix
Looking at these selections it does feel a bit like I've picked out the Barcelona, Real Madrid and Man United of house music – almost like a house music 101 for the uninitiated – DC, KC and KDJ – but I think it's important to say that these guys and artists like them introduced me to samples and digging and without that starting point then maybe I wouldn't have gone on to start searching for The Crusaders, Lonnie Liston Smith, Dexter Wansell, Roy Ayers, Ahmad Jamal, Idris Muhammad, Deodato, George Duke, Fatback Band, Bob James, Tom Scott etc etc etc etc!
To me electronic music is essentially a gateway to all forms of jazz, funk soul, disco, rare groove – I'm never done searching, opening up new doors and finding new (and old) amazing stuff.
Q4: Please tell us about the electronic scene in Glasgow. Which artists from the scene past and present have inspired and encouraged you and what parties that you love going to have helped your musical evolution
When I was starting out producing, local artists I was influenced by were Deep Sensation, Solar House, the Solemusic crew – this was where I gravitated towards sound wise and I saw that these guys were all having success internationally on the labels I was into so it was a natural progression to get to know them and start working with them where possible. As a result of this I ended up working a ton with the Solemusic/Tronicsole guys and put out a bunch of records with them and other labels of that ilk at that time.
Glasgow has always punched well above its weight in terms of its output and the sheer number of talented folk who are out there doing their thing, there's always someone from here popping up and doing something good – truly too many to list.
Q5: Your Studio: Please can you tell us about your studio. What is your production set up?  What is your indispensable piece of equipment or plugin that you use for your sound? What is next on your studio shopping list and please can you give us your three favourite studio tips for up-and-coming producers?
Over the last few years I've really slimmed down. I now use Maschine Studio in Standalone mode to do pretty much everything.
Maschine is incredible for rapid idea and full song generation – imo it's what Ableton shoulda been. I never understood why in Ableton you could generate all the clips and stuff but then you'd have to stop and make the arrangement separately, losing the flow you'd built – that just did not make sense to me and completely defeated the purpose. Thankfully in Maschine standalone you can do this, build all the clips and sections simultaneously.
For plugins it's mostly standard stuff that everyone leans on – Fabfilter, Waves, SoundToys, Brainworx, D16 etc.
Q6: What else can we expect from Tiptoes in the next 12 months?
I've got a bunch of stuff happening with the chaps at Slothboogie – a 4 track vinyl EP landing later this year and I've got a track on their excellent VA comp – Dancing With Friends 2 – which is landing right about now.
I've got a 3 track deep house EP forthcoming on the excellent Closer To Truth label and an EP with some garage bumpers on Hustler Trax.
I've also got a track forthcoming on Gledd's Saintwax label, that one will see vinyl too which is great.
I'll be squeezing in at least one, possibly two EPs on my own label Tiptoes Tapes before the end of this year and I plan to do vinyl on it next year.
I've got another series of EPs on Moment Cinetique which will probably start landing early next year.
I should also have something happening again with Lyceum Social Club, Ivan & Felipe at Nomada and Stefan at Morris Audio although I do need to get them some options!
A few other labels have also come calling during lockdown – all really good guys that I want to work with so hopefully a couple of those will come off as well, so plenty to keep me occupied!
Grab 3am from: https://www.traxsource.com/title/1647879/3am
For more info please check:
Tiptoes Facebook: https://www.facebook.com/tiptoesmusic1/
Tiptoes Soundcloud: https://soundcloud.com/tiptoesmusic1
Tiptoes Instagram: https://www.instagram.com/tiptoesmusic/
Tiptoes Twitter: https://twitter.com/tiptoesmusic
Moment Cinetique Facebook: https://www.facebook.com/momentcinetique/
Moment Cinetique Soundcloud: https://soundcloud.com/momentcinetique
Moment Cinetique Instagram: https://www.instagram.com/momentcinetique/
Moment Cinetique Twitter: https://twitter.com/momentcinetique
Tags:
Derrick Carter
,
Glasgow
,
kerri chandler
,
Moment Cinetique
,
Moodymann
,
Tiptoes