LV Premier – Mario Arici – The Sun Is Shining [Dobro]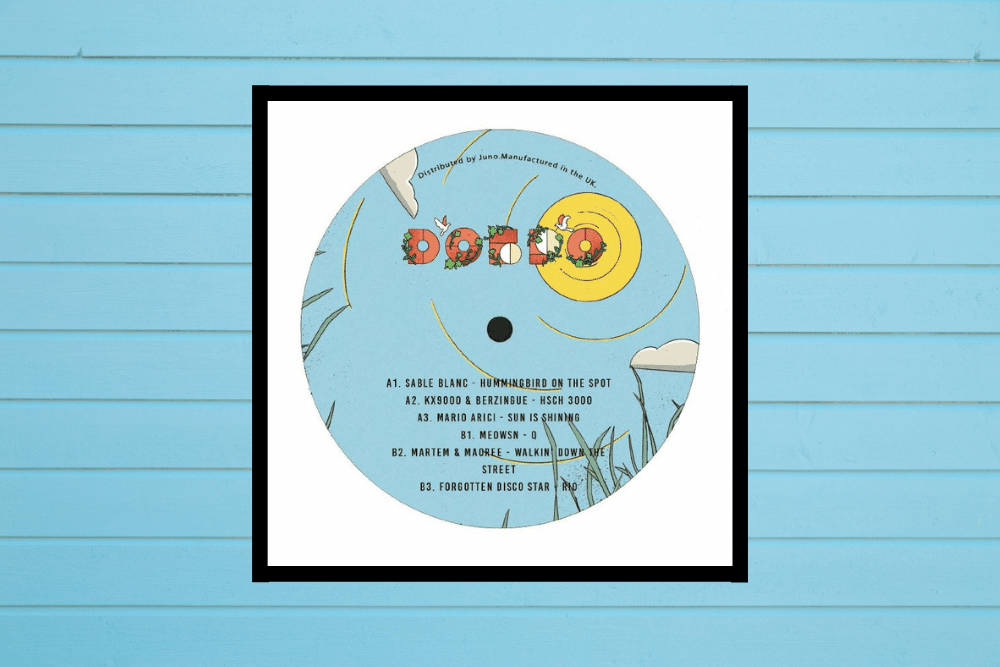 LV Premier – Mario Arici – The Sun Is Shining [Dobro]
Like what you hear? To help support LV Online buy us a coffee via Ko-FI. Click HERE
Now on their 4th Vinyl release Dobro have been setting the bar very high with their recent releases. Indeed they have already featured some of the most outstanding artists out there with tracks from Hurlee, Scruscru, Tilman, and Iner featuring on previous 12's.
Their latest 12″ is another star classy affair with excellent tracks from among others, Le Visiteur favourites KX9000 & Meowsn.
Opening proceedings with the sublime deep gem Humming Bird On The Spot by Sable Blanc, it's as dreamy an first track as you could wish for.
Handing the musical baton over to French prodigy KX9000 & Berzingue they take things off on an equally deep yet slightly Jazzier tip with Hasch 3000. It's another track destined to bring wide smiles to listeners across the globe and which will bring more plaudits to the super talented KX9000 and send diggers off looking for more from Berzingue.
Our premier today comes from Mario Arici who's track The Sun Is Shining ups the tempo ever so slightly yet still with those jazzy overtures. It's a delightful musical moment which has class aplenty for repeated home listening yet equally plenty of club edge.
Over on the flip Russian Jazz house head Meowsn' drops another gem of a track Q with its incessant looped up keys and quirky vocal stabs. He's an artist to keep a very close eye on if you love your house music left of centre and super fresh.
Martem & Maoree's Walking Down The Street meanwhile is sheer happy go lucky blissful listening with its 70's disco overtones and punchy keys.
Closing out proceedings are Forgotten Disco Star with the evocative Rio with it's quirky rap, breathless vocal and party inducing keys, it's another great fun track!
Another great EP from a label very much on the rise.
Grab the 12″ from: https://www.juno.co.uk/products/sable-blanc-kx9000-berzingue-mario-dobro-004/832467-01/
For more info please check:
Mario Arici Facebook: https://www.facebook.com/djmarioarici
Mario Arici Soundcloud: https://soundcloud.com/mario_arici
Mario Arici Instagram: https://www.instagram.com/mario_arici/
Mario Arici Twitter: https://twitter.com/mario_arici
Dobro Facebook: https://www.facebook.com/dobrovinyl
Dobro Soundcloud: https://soundcloud.com/dobrovinyl
Dobro Instagram: https://www.instagram.com/dobro.music/
Tags:
Berzingue
,
Deep House
,
Dobro
,
Forgotten Disco Star
,
Iner
,
KX9000
,
Mario Arici
,
Martem & Maoree
,
Meowsn'
,
Sable Blanc