LV Disco Selectors 27 – Ron Basejam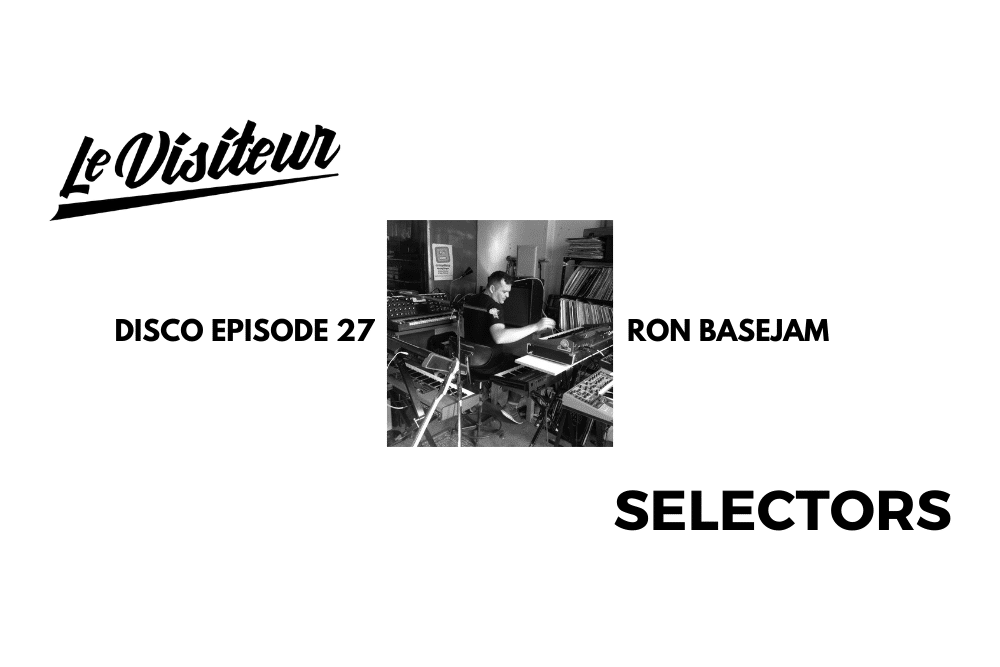 LV Disco Selectors 27 – Ron Basejam
Like what you hear? To help support LV Online buy us a coffee via Ko-FI. Click HERE
Whether with Crazy P, as a producer in his own right, as a remixer, his Red Barron project with Red Rack'em or via his RBJ edits series Ron Basejam has been a go to artist for us for many years now. If you are exploring the more undergrounds edges of the disco genre RBJ's output is a perfect starting point as he crafts tracks which are both accessible, yet seriously cool and perfectly realised to create all manner of dancefloor mayhem. His tracks also cover lots of ground from chugging disco, 80's underground revival and throbbing house groove right through to Balearic sun laden bliss. Indeed he has something in his production arsenal for pretty much every conceivable occasion.
His latest project see's him remix Nottingham based power trio the Attraktors comprising 2 tone veteran John Thompson, Julian Cope collaborator Antony Hodgkinson and James Flow of Six By Seven. Referencing everything from Depeche Mode to Eno and Human League to Kraftwerk theirs is a thoroughly captivating sound to which RBJ has added his Balearic dancefloor touch.
Released as a limited vinyl 10″, which also comes with a free download of the Attraktors acclaimed debut album, its a hugely exciting slice of vinyl. You can check on of the tracks below.
To celebrate the release we have a full interview incoming from Ron and he also put together the spellbinding mix at the top of the page for us. Please give it a share over on Soundcloud and help us spread the love. The Full tracklist is at the bottom.
Q1: What can you tell us about the theme of the mix and what are some of the key tracks for you?
Its a bit all over the place stylistically but I just hit record and this is what came out!
I wanted to include one of the Attraktors remixes so I think that set the tone for the mix. A chance to play some moodier, deeper records you possibly wouldn't hear in a club set. My Heavy water remix was made just after Andrew Weatherall's passing and was very much inspired by him so the inclusion of Sabres 'Red 6' is probably a key tune. That Alex Kassian 12″ is also a bit special.
Q2: How does the style of mix here compare to how you would approach a live DJ set?
It's a lot more varied and less dance-floor focused. you've got to think to yourself people are probably making the tea while they're listening to it (or the like). When you buy such varied styles of music its a good opportunity to bust it out on mixes like this. Otherwise you're simply playing it to yourself!
Q3: Which other artists DJ mixes do you find yourself coming back to time and again and do you have a favourite that you gravitate towards?
DJ Harvey is always a learning experience and I love his attitude to programming. Tempos are all over the place and the message is in the music!
For more info please check: 
Ron Basejam Facebook: https://www.facebook.com/RonBasejam
Ron Basejam Instagram: https://twitter.com/RonBasejam
Ron Basejam Twitter: https://twitter.com/RonBasejam
Attraktors Facebook: https://www.facebook.com/attraktors/
Attraktors Twitter: https://twitter.com/Attraktor5
Higher Love Recordings Facebook: https://www.facebook.com/HigherLoveRec
Higher Love Recordings Twitter: https://twitter.com/HigherLoveRec
LV Disco Selectors 27 – Ron Basejam – Tracklist
Intro – carl sagan/ Laurence-interlude
Maggie Mc Neal – White room (BB edit)
Sabres of paradise – red 6
Attraktors – Heavy water(Ron Basejam remix)
Simple Minds – someone somewhere (Pete Herbert remix)
North of the island – SRI (Andy Hanley rework)
Tornado Wallace – falling
Angela- I gotta little love
Morgan Blanc – Keep moving
Tokyo black star – Subtonic
Warp 9 – Light years (dub)
Psychemagik-Matheus
Prins Thomas – Ambitions
Alex kassian – Leave your life
BRS feat 6LDA – come get I
Tags:
Attraktors
,
balearic
,
disco
,
Ron Basejam