Talking Detroit, Frankie Knuckles, Derrick May, Kai Alcé and their 'It's The Life' EP with Billy Lo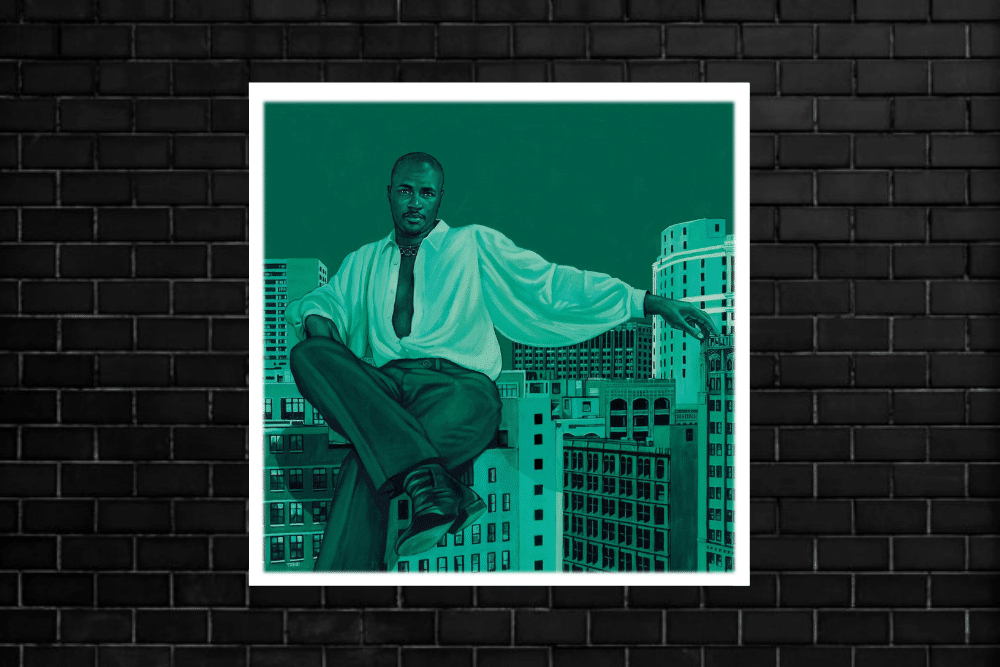 Talking Detroit, Frankie Knuckles, Derrick May, Kai Alcé and their 'It's The Life' EP with Billy Lo
A trio of Detroit producers, writers and vocalists Billy Lo may not be an immediate name for many of our readers. Between them, however, they are steeped in the musical history of Detroit and have touched many incredible productions which have come out of the city with a long history which is intertwined with some of electronic music's legendary performers including Frankie Knuckles, Derrick May and Juan Atkins.
Billy Lo is a collaboration between Bill Beaver, Darryl Tiggs and Darren Abrams and they were behind the classic It's The Life which came out on Universal Frequency Modulation Recordings in 2002 and which commands big prices on Discogs today.
It's The Life is now seeing a well deserved second chance at life via classy French label Cosmocities which is run by Matthieu Soulié-Strougar. The EP is firstly a repress of that forgotten classic but taking it further they have drafted in on of the most outstanding artists in the house world today, Kai Alce, for a sublime remix. The EP also features two outstanding original compositions from Darren Abrams Is It The Music and Do U Play Around which they have given the Billy Lo treatment and which you can check below.
To celebrate this wonderful release we spoke to all three members of Billy Lo about Detroit and their history in music. It's a truly fascinating interview.
You can grab this wonderful release via: https://www.phonicarecords.com/product/billy-lo-its-the-life-pre-order-cosmocities-records/170822
Hey there you guys. Many thanks for talking to us today. Let's go back to the very start. What was it like for you guys growing up in Detroit?
BL: Well growing up on the North West side of Detroit, as well as the East side, you got a chance to see it through kids eyes. It was nothing to see artists like Al Hudson and the Soul partners out on the porch with the guys, you know, cause my dad was a DJ at the Blue Chatou and UBQs on Harper.
Da: We saw it all, the 67 riots, tanks rolling down the streets. Police Brutality and street gangs during high school.
BL: I moved to Chicago for school, living on the North side, I ran into Frankie Knuckles hanging out.
DT: Sometimes it was hard, sometimes it was good.
Can you tell us what were your first steps in making music?
DT: I started at the Deep Space Sound company with Juan Akins and Derrick May.
BL: In the band "Members of the House". Putting vocals on techno.
DA: Derrick May gave me a keyboard and Darryl and I opened a recording studio with my firefighter brother Duane's help.
The music of Detroit has had an incredible influence around the world. From Motown and Aretha Franklin through to Underground Resistance, Jeff Mills, Carl Craig, Kevin Saunderson and on via Moodymann, Theo Parrish and Terrence Parker, I could literally spend all day listing Detroit based artists who have helped shape music across the globe. From your own experiences what do think is it about Detroit that has led to such a rich and incredible musical history and an incredible and constant outpouring of wonderful music from the city?
DT: Most people in Detroit have a hunger for success, which leads to a greater sense for perseverance. Music has always been a part of our city. It's basically a musical town! Hot clubs and good music have always been the Detroit vibe.
DA: The migration of Southern blacks to jobs in Detroit car factory's, and they brought their individual styles of music with them too. Low income was elevated creating a middle class lifestyle for us all.
What are your first memories of house music specifically?
DT: Frankie Knuckles at the Power Plant. North Halsted in Chicago, Illinois. Banging on the ones and twos using drum machines for breakdowns.
BL: Roading for my dad, as he was a performing DJ.
DA: I started making house music after Darryl put me on to play. Later clubbing with Norm Talley, AL Ester, Mike Clark, the Late Dwayne Jensen. A few DJs that also spent time in my studio working out mid '90s. And watching them DJing in our clubs.
Were there any key tracks which really drew you into that genre?
BL: Chaivari, Push the button by Nucleus, Kano are you ready, Sos Band, Dash dash dash dit dit dit. The track we released Cosmic Cars.
Who were the key people in your early career that helped you hone your craft and your career in music?
DT: Juan Atkins, Derick May, Darren Abrams
DA: My brother Conley and his band back in the day. Being backup drummer playing drums for him. Playing on the broke down upright piano in my basement. Amp Fiddler taught me a few chords.
How would you describe the musical style of Billy Lo as it is now in 2021?
BL: Absolutely the same. Still hungry.
DT: I feel the world has not heard the greatest part of Billy Lo yet. It will be a whole new mindset with a techno vibe.
How did you three first meet, how did Billy Lo come together and what is the ethos behind the project?
BL: I started with Darren 's brother Duane who was throwing parties at their club loft on the Avenue of Fashion. He took me to the Birchcrest Drive studio to meet his brother.
DT: I met Billy when he was performing with Jeff Mills and Mike Banks in Underground Resistance. He was also in the group Members of the House. After partying together and jamming for 4 days and 3 nights straight, we decided to do a track called It's the Life and Tell me Why we Play. I decided to shoot a musical arrow in the sky and see where it would land. These tracks would be a reflection of our Detroit culture and history of House music, non stop dancing and partying. Basically the music never ends, and we fuse that with some techno and original beats.
Your new EP features the lost Detroit classic 'It's the life' was originally released in 2002 on Universal Frequency Modulations Recordings. What are you memories of the original recording of that track and what brought you back to it nearly 2 decades later?
BL: The story to the song is everlasting. It transends the decades.
DT: Being in the studio hearing Bill's crystal clear voice crooning into the mike. Throwing around the lyrics and practicing runs. We've been working on some new music on our current project which features new artists and vocalists locally and from California. Matthieu at Cosmocities Records asked if we were interested in doing a remix and yeah, we were. So, there it is.
There are two brand new tracks on the EP Do You Play and Is It the music. What was it like getting back in the studio with the trio to work on new music?
BL: After Darren opened the archives it gave us a fresh new outlook to songs written many years ago and which are still relevant today.
DT: It's GREAT! We've always vibed well together. It's like our talents compliment each other's. We're in sync.
The EP also features a remix by one of current hottest names in house music Kai Alcé. What do you think he brought to It's the life with his remix?
BL: Knowing Kai for many decades and seeing his natural evolution from producing to DJing, his musical ear in choosing the Miles Davis type trumpet in the mix brought smiles all over the place. We're digging it.
DA: I Love the jazzy direction he led us to
DT: A new freshness. A more updated feel. Rejuvenation.
What essential tips can you give to artists who are starting out on how to create their sound, get their music out there and on how to enjoy a long and fruitful career?
BL: Follow your first mind and stick to it.
DT: Keep banging it. Do what feels good to you!
And finally, what else can we expect from Billy Lo in 2021?
DT: The birth of Tronics get ready for it. It's a whole new mindset.
BL: A few new compilations out of the Detroit.
DA: I've got a few more tracks I'm working on with Billy Love.
Billy Lo It's The Life is a truly wonderful EP. Grab it via: https://www.phonicarecords.com/product/billy-lo-its-the-life-pre-order-cosmocities-records/170822
Cosmocities Records Facebook: https://www.facebook.com/Cosmocities-records-554130955060163/
Cosmocities Records Soundcloud: https://soundcloud.com/user-796466527
Cosmocities Records Instagram: https://www.instagram.com/cosmocities
Tags:
Billy Lo
,
Derrick May
,
detroit
,
Frankie Knuckles