The Disco Express – All aboard London's Disco Juggernaut!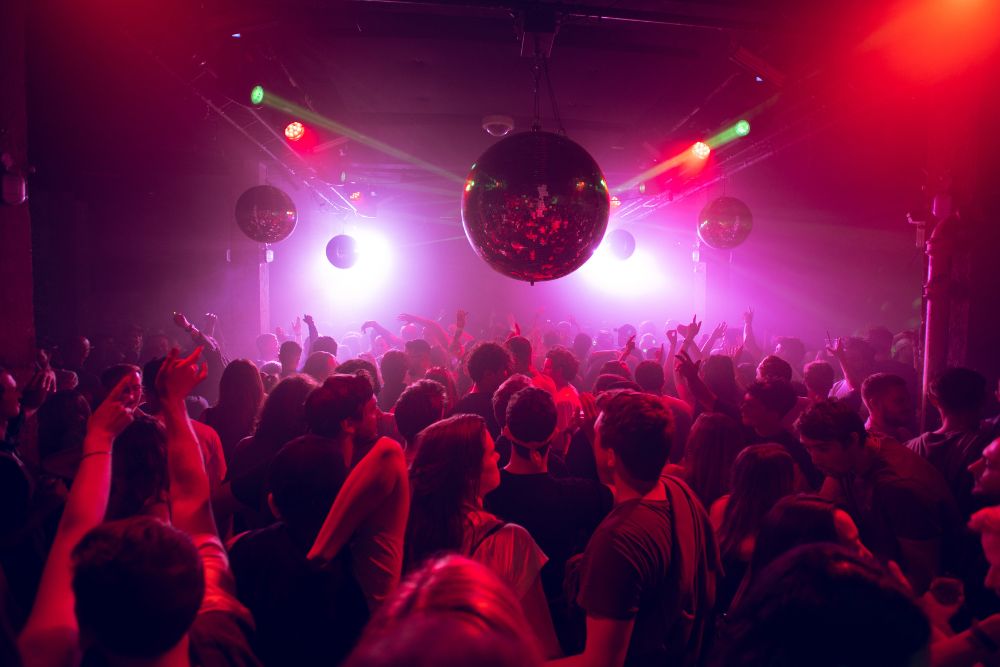 The Disco Express is a night which has really caught our attention over the last few years. Their events feature both a who's who of the finest disco selectors out there but also a sterling collection of local talent who provide the backbone of event. Just the way it should be!
They have also grown into a one stop shop for some of the finest disco releases around following the launch of their own label, which is also called The Disco Express.
Covering everything from cool as you like underground disco right through to smile inducing party vibes its a night which really does tick all the boxes.
With our editor John Le Visiteur hosting the London debut of his C'est Chic audio visual show this Friday at The Disco Express we thought it was a fine time to speak to Tom, the man behind the brand about all things Disco Express.
More on the event here: https://www.facebook.com/events/1053097242058247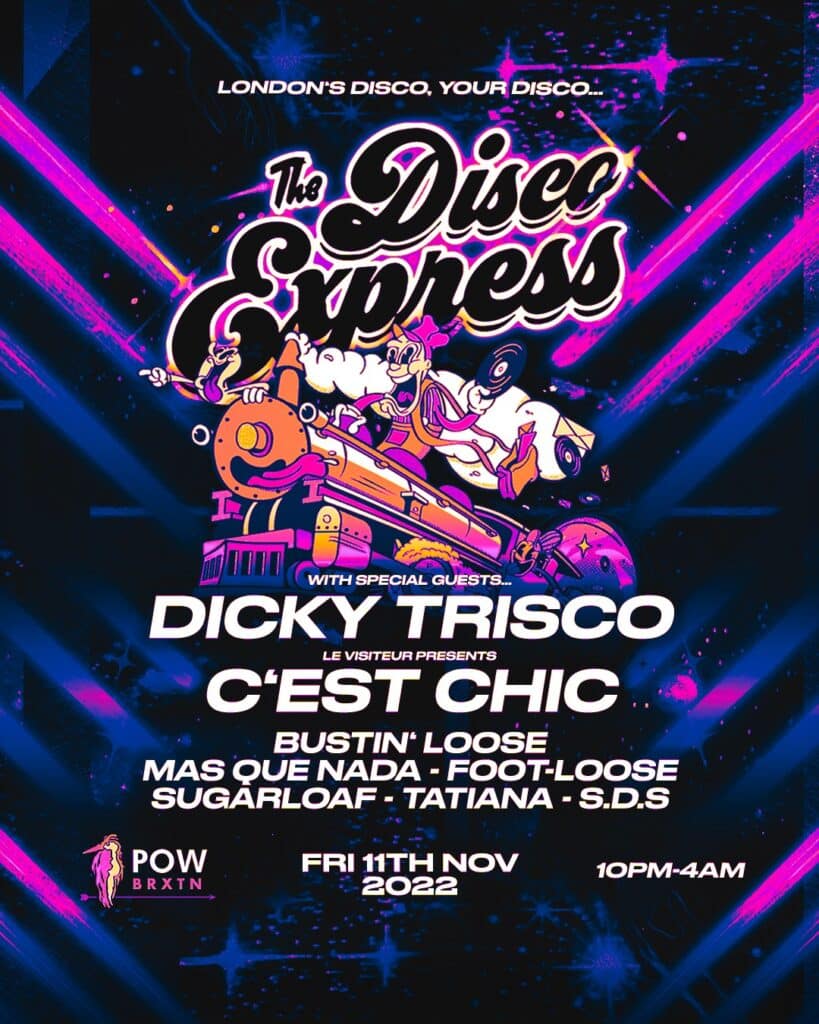 Hi Tom,
Please tell our readers a bit about yourself and some of the background to setting up The Disco Express.
Hello! Thanks for having me, John.
The Disco Express launched in Spring 2017 as a monthly club night at the intimate loft venue, Shoreditch Platform. Inspired by the nightlife of 70s New York, our vision was to celebrate disco, funk and house music with special guest DJs whilst capturing the hedonistic lifestyle of Studio 54, Paradise Garage and The Loft.
Since then, the brand has evolved into a record label and event series, hosting parties all across London (at venues like E1, POW Brixton, Metropolis), Berlin (Crack Bellmer, Bulbul, Kitkat) and soon in Paris.
We've released numerous records on vinyl and have collaborated with lots of young up and coming musicians and producers, alongside established names on the nu-disco circuit like Art of Tones, Aroop Roy and Hifi Sean.
I'm a DJ and producer under Bustin' Loose and manage The Disco Express with our team of creatives, DJs and musicians. I've previously released music on my own label as well as Toy Tonics, Whiskey Disco, theBasement Discos, Fresh Take and Roux Records.
What is the ethos behind The Disco Express right now?
In a nutshell, our releases are original disco, nu-disco and soulful house compositions made for 21st century dance floors. Our parties are fun, inclusive and feel good. Inspired by the freedom and liberation of 70's disco, The Disco Express is a night where anyone can come, be themselves, have a good time and enjoy quality music.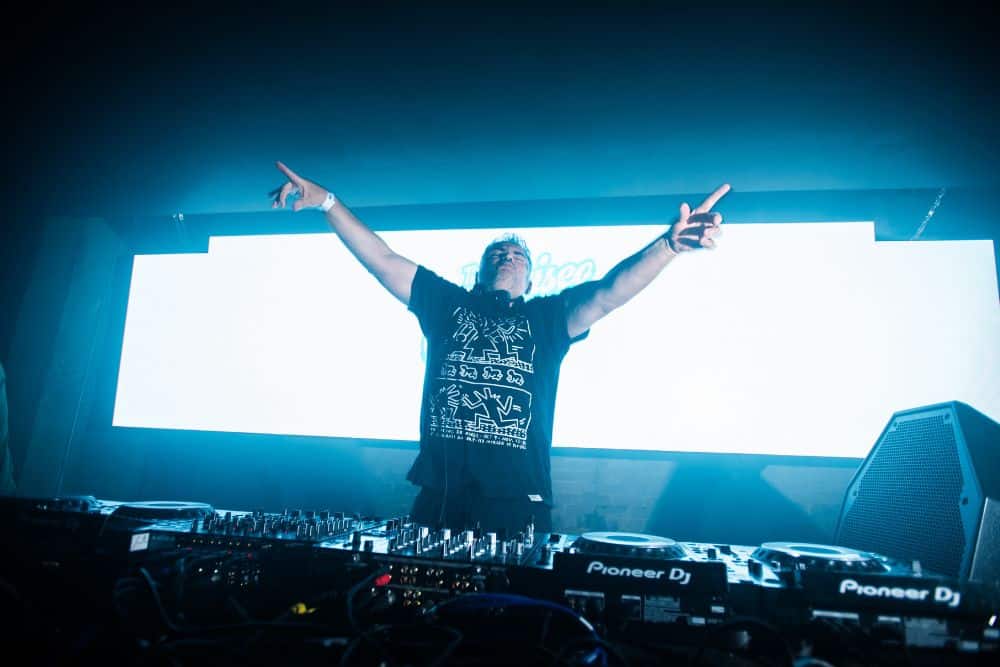 Austin Ato @ The Disco Express
Your next event is this coming Friday, 11th November at POW. What should we be looking out for at the event?
Our headliner Dicky Trisco is a proper maestro behind the decks. He ran the Home Taping Is Killing Music imprint, which was the platform for The Blessed Madonna, The Revenge, Nicholas, Medlar, Borrowed Identity and many more to break onto the dance music scene. He's also released his own music on the likes of Razor-N-Tape and Nervous so safe to say we'll be in good company.
We're also very excited for your C'est Chic set, John!
Where can disco lovers looking to attend get their tickets?
Resident Advisor – https://ra.co/events/1578596
At a time when many club nights are struggling and clubs are closing all over the country, why do you think The Disco Express continues to be so successful?
We learned in the early days of the pandemic to adapt to our surroundings. Our home venue, Shoreditch Platform, sadly closed and we decided to start up a record label. Because of this we became a platform that can churn out new releases whilst also operating as an event series, when restrictions were eventually lifted.
You have hosted the night at a few different venues over the years. Where are you hosting The Disco Express right now in 2022 and why have you chosen those venues?
We've hosted a couple of big events at E1 now, its state of the art soundsystem and dynamic layout makes it a great, versatile event space. Metropolis oozes 70s club culture with the decor, atmosphere and sublime spiral staircase in the centre of the dance floor. The Prince of Wales is a hotspot in Brixton town centre for disco and house. Not to mention its rooftop is one of the best in London.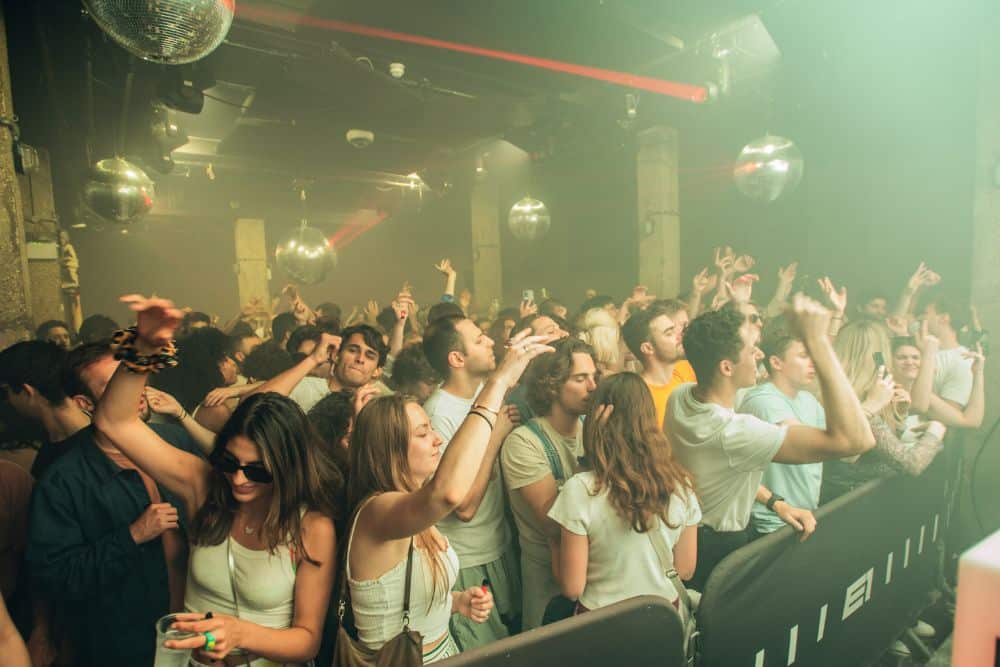 How do you think the scene has changed since you set up The Disco Express?
Its grown certainly, it's great to see it permeate into the commercial stratosphere with the likes of LF System and Eliza Rose both getting to #1 in recent months. It shows there's a burgeoning demand for disco and house music in the UK.
And how do you see the UK disco scene developing over the next 5 years?
It's just going to keep growing. With cultural zeitgeist being cyclical, time has come full circle now, 40 years later, with disco and house on trend and at the forefront of fashion. You see this in adverts, TV, radio, streams and so on. Long may it rein!
Which DJ's do you think could take the next steps onto the international scene?
I've been following the likes of Anish Kumar, Barry Can't Swim, Baume, Baka G, Crowd Control and Never Dull. They're gonna continue killing it internationally.
You have quite a team working on the events now; do you want to give a shout out to some of the people who help you bring it to life?
For sure! Oli Munby heads up our merchandising side of things as designer and marketing guru. Tanya (Tatiana) looks after our PR and content. Tycho (Foot-Loose) does A&R and Georgie (Sugarloaf) manages our socials. Hedley (Soundsmith) is our Berlin based booker and Clément (Magnolia) sources gigs in Paris. I head up the art direction, graphic design, source new artists with Tycho and arrange our London shows. Altogether we take after the 'Magnificent Seven' haha; a proper talented bunch of DJs, producers and creatives.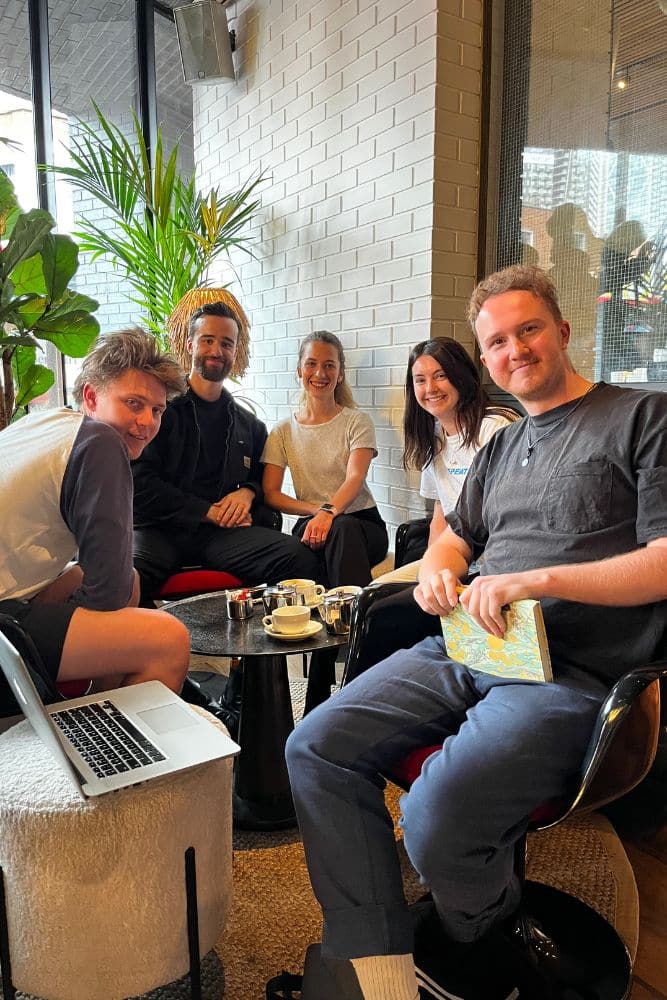 Please can you give us your top 5 Disco Express club anthems?
First Choice – Let No Man Put Asunder (Dam Swindle Remix)
A classic, remixed with added bass punch.
Carlos Douglas – I Got The Answer
Irresistible to the dance.
Groove Motion – Try It
A sublime edit of Gino Soccio's Try It Out
Rupaul – Supermodel (Couture Remix)
New York house never sounded so sweet.
Ze Roberto – Lotus (Hector Zeroni Edit)
A Latin/disco edit from our XPRESS Edits series. A free giveaway that really racked up the plays especially from Nightmares On Wax during his Phonox residency. Hands in the air moments and a damn good revision by Hector Zeroni.
Who's the most underrated DJ you have had the pleasure of working with?
Bosq, Bill Brewster, Eva Crystaltips, Sophie Lloyd and Pete Maxey to name a few.
You also run nights in Berlin, how has that been going and how do they differ to your events in London?
Less phones, people more in tune with the music, bigger venues, less profit driven. Since our first event in Oct 2021, we've collaborated with clubs like Kitkat, Crack Bellmer, Repeat and Bulbul, all of them absolutely packed. The vibe and experience is unparalleled. We love hosting our nights in Berlin.
What are your top 3 Disco Express Moments to date?
In June we hosted a sold out event with Crazy P, Tiger & Woods, Sophie Lloyd and Austin Ato at E1. That was very sick.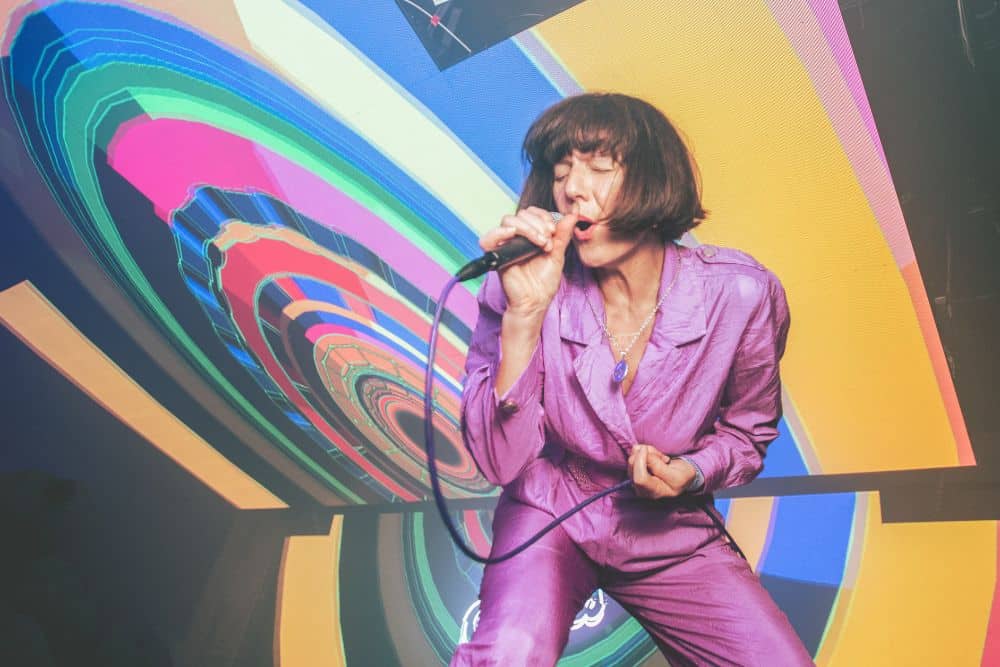 Crazy P
Our first New Years Eve party in 2018 with Fouk, COEO and Slothboogie was a masterclass in disco rarities. Not to mention it was set in a New York styled, 200 capacity loft. Such good energy and amazing atmosphere.
Seeing Nightmares On Wax DJ our edits at Glastonbury was very cool.
What are some of your favourite releases on the label to date?
Magnolia – Make Me Dance
Pete Maxey – Right On (Art of Tones Remix)
Foot-Loose – Nah That's Ross Kemp
Leslie Lello – Go Somewhere Ft. Bunny Chapel
Bustin' Loose – Swift Lippin' (Hifi Sean Remix)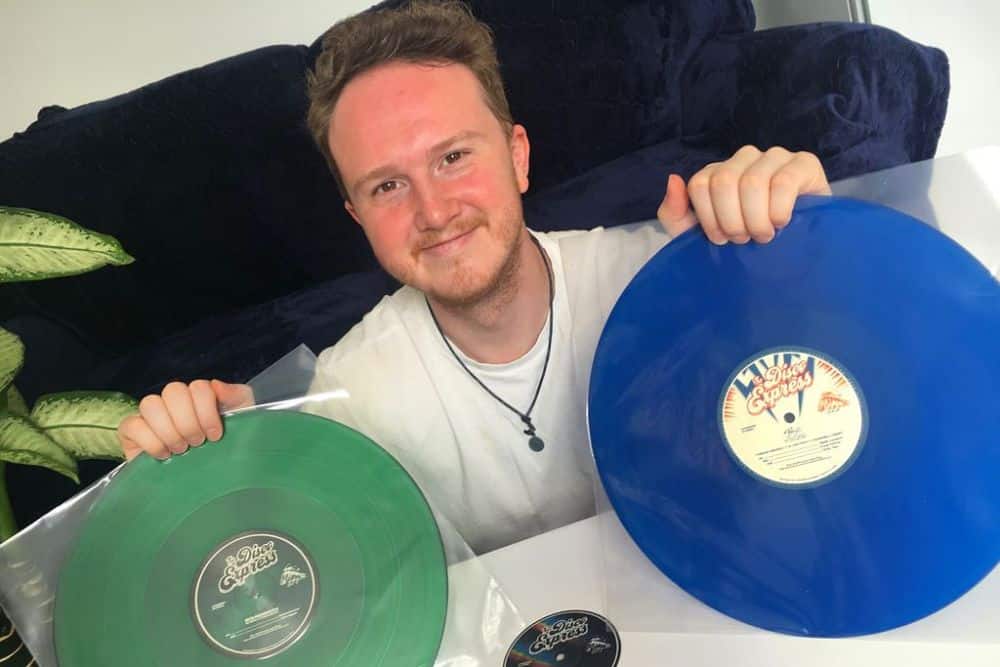 Bustin' Loose
What else do you have upcoming for The Disco Express in 2022?
A much anticipated Best Of 2022 compilation including some sublime remixes and original music by Art of Tones, Aroop Roy, Magnolia, DAN:ROS, Hifi Sean, Sparkling Attitude, Suki Soul, Leslie Lello, Bustin' Loose, Pete Maxey and Monsieur Van Pratt.
Grab the releases via:
https://thediscoexpress.bandcamp.com/album/best-of-2022
https://www.juno.co.uk/products/best-of-2022/906285-01/
https://www.phonicarecords.com/product/various-artists-best-of-2022-red-vinyl-pre-order-the-disco-express/183676
Any other disco business you'd like to discuss?
E1, London – Friday 10th March 2023 – The Disco Express 6th Birthday.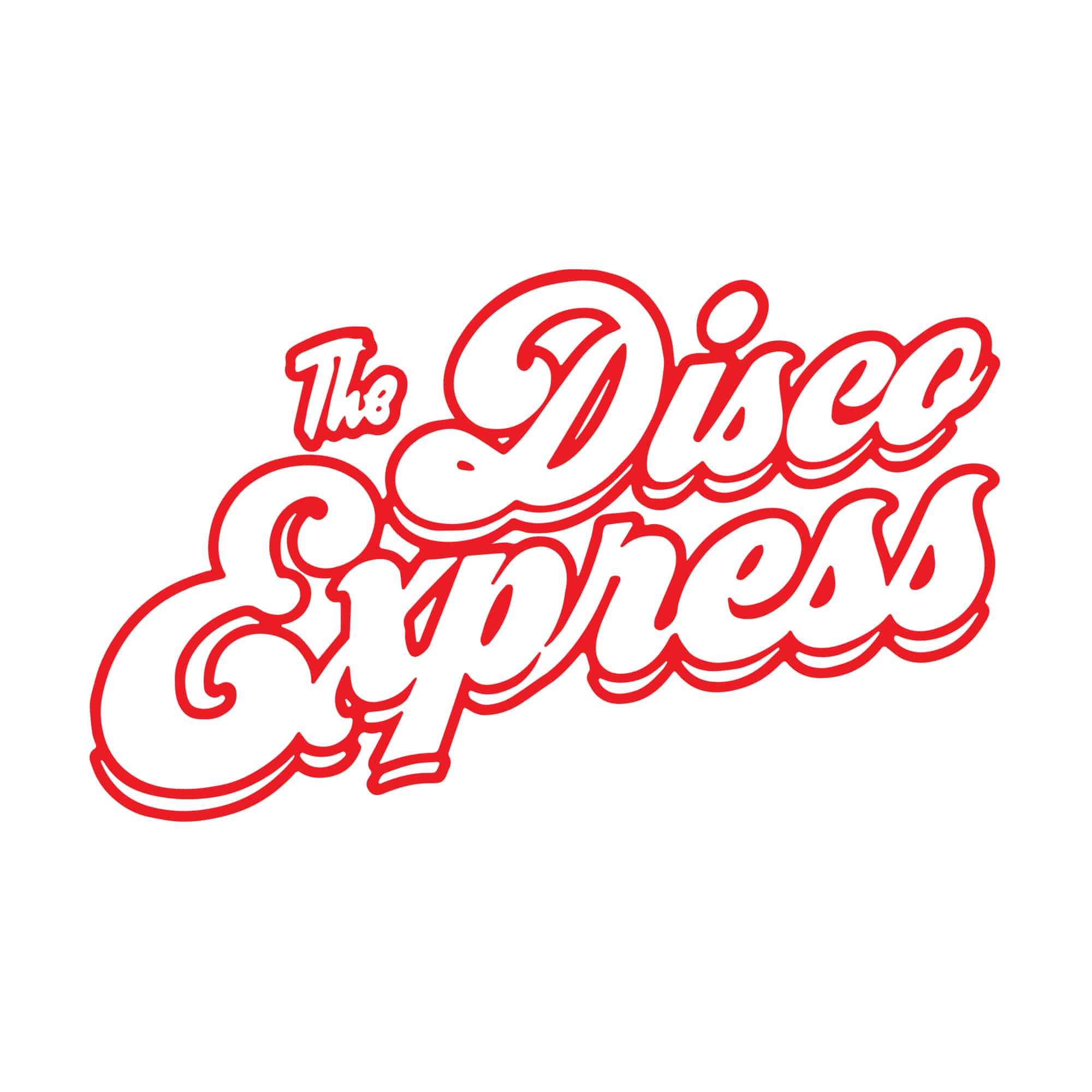 For more info on The Disco Express please check: 
The Disco Express Facebook: https://www.facebook.com/thediscoexpress/
The Disco Express Soundcloud: https://soundcloud.com/thediscoexpress
The Disco Express Instagram: https://www.instagram.com/thediscoexpress/
The Disco Express Bandcamp: https://thediscoexpress.bandcamp.com/
Check out more on the Disco Express HERE
Tags:
Bustin Loose
,
le visiteur
,
The Disco Express