LV Selectors 64 – Steve Mill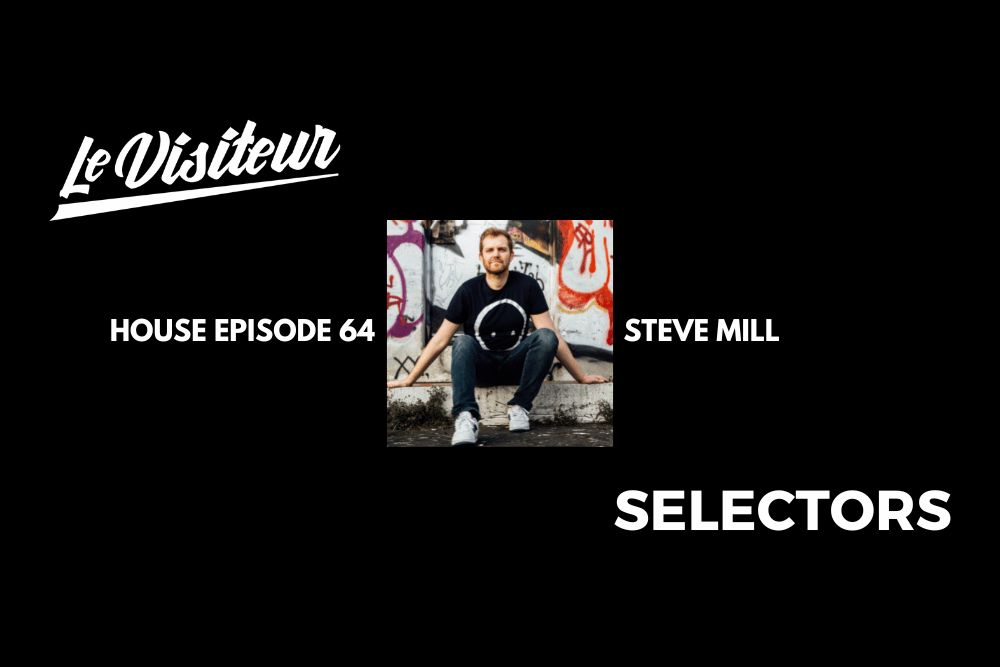 Berlin based DJ / Producer Steve Mill is has been a steady pair of hands in the electronic scene. Active as a producer for the best part of 15 years he has touched down on some of the best labels out there including True Romance, Large, Papa, Madhouse, Toolroom, Salted and many more. He's clearly got the ear of his peers.
2022 has seen him step up the gears and his latest EP  Love Attack EP has just landed via the excellent Dirt Crew label featuring f3 hot originals and a Lorenz Rhode remix of the title track.
It's a sublime EP. Check it out via: https://ffm.to/dirt141
To celebrate we asked Steve to put together a mix for us and as you would expect it's straight out of the top drawer. Check it out below and please give it a share over on Soundcloud and help us spread the love.
If you love this vibe Steve also put together a list of the 11 deep house tracks which changed his life which is well worth a read. Check that out HERE
What can you tell us about the theme of the mix and what are the key tracks for you?
I recorded this mix live during my last gig in Thessaloniki. Small bar, intimate crowd, I wanted to go Disco'y and vocal'y. So you will hear a lot of big snares, synth stabs and synth phrases here and there. Lis Sarroca's "Down Mode" is one of my favorites recently and also the new Fred Everything remix for Pezzner.
How does the style of mix here compare to how you would approach a live DJ set?
Since this mix was recorded live, it doesn't make much of a difference to how I would record the mix at my home studio. I do them live there anyway as well, on my DJ booth.
Which other artists DJ mixes do you find yourself coming back to time and again and do you have a favourite that you gravitate
I love numerous mixes, there is no particular artist whose DJ work I go back to for inspiration. If I had to pick one though, that would be Shur-I-Kan, I always check his mixes for new music but also because of their flawlessness. All of them! No particular one that stands out, all are great.
For more info on Steve Mill and Dirt Crew please check:
Steve Mill Facebook: https://www.facebook.com/stevemillmusic
Steve Mill Soundcloud: https://soundcloud.com/steve-mill
Steve Mill Instagram: https://www.instagram.com/stevemillmusic/
Steve Mill Twitter: https://twitter.com/Steve_Mill
Dirt Crew Facebook: https://www.facebook.com/dirtcrew
Dirt Crew Soundcloud: https://soundcloud.com/dirt-crew
Dirt Crew Instagram: https://www.instagram.com/dirtcrewrecordings/
Dirt Crew Twitter: https://twitter.com/dirtcrew
LV Selectors 64 – Steve Mill – Tracklist
1 DJ Jauche – Moments with Anne (Ron Basejam Remix)
2 Matt Masters, Jimpster – Dub Come Down (Original Mix)
3 Tigerskin – Fata Organa (Original Mix)
4 ANOTR, Sebastian Kamae – Time To Smoke (Original Mix)
5 Lis Sarroca – Down Mode (Original Mix)
6 Philippa – There's A Ghost In My Synthesizer (Original Mix)
7 Steve Mill ft. Tee Amara – Make Me Feel
8 Adrien Calvet – Le Doigt De Toto (Cinthie Remix)
9 Manuel Sahagun, INDA JANI – Chemical Take (Original Mix)
10 Steve Mill – Love Attack (Original Mix)
11 Pezzner- Sunrising (Fred Everything Après Minuit Remix)
12 Paolo Fedreghini, Marco Bianchi – Blue Night In Africa (FAM Disco Remix)
Tags:
dirt crew
,
Steve Mill