The Label Spotlight – 7 Questions with Moment Cinetique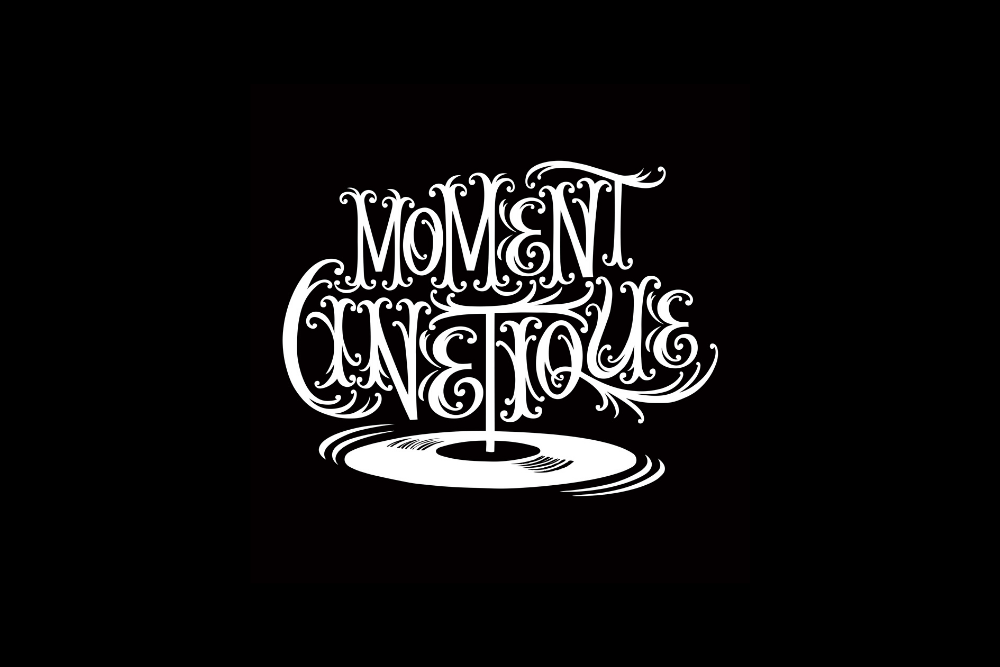 The Label Spotlight – 7 Questions with Moment Cinetique
We first came across Moment Cinetique relatively recently when their Last Nubian EP landed in our digital inbox replete with a brilliant Harry Wolfman Remix which we premiered here on LV online.
After a bit of digging it was clearly obvious that this was an extremely well curated label. With a scorcher of an EP landing this week Rmx V1 we asked them to put together a mixtape for us and we also spoke to them about the background of the label. Check their immense mix out here. It's one for the real house lovers out there and make sure you give it some love on Soundcloud. The full tracklist is at the bottom of this feature.
Please can you tell us a little about your journey to setting up Moment Cinetique and what was it that led you to launch the label?
I was co-running a label from around 2015, but it didn't really represent the music I played as a DJ. I'd been playing and making mixes for blogs/channels of tracks I'd picked up from Bandcamp and Soundcloud from new producers who's sound more suited what I was feeling and a few had sent over demos for the label I was running or asking me for some feedback. They didn't really suit the label I was at so I decided to launch a new label with a clean slate to give a platform for these tracks.
How would you describe the musical style and ethos of Moment Cinetique?
There's no real set style for the label but I'd say it leans more towards the jazzy/dusty/sample-heavy end of deep house music, with the odd bit of disco-influenced stuff in there too.
We don't put out that many EPs in a year and try to give the releases a decent amount of time so we can promote and give them support, though maybe we've recently learned it is possible to push an EP too much and it'll start to get on people's nerves haha.
We also like working with new producers, no matter if they have a following, any previous releases, etc. We'll sometimes get in a better known artist as a remixer to get the release a bit more attention, but hopefully that will encourage people to then search out the original artist and help them be discovered by a wider audience.
Please can you give us three tracks released by the label which you would say are quintessentially Moment Cinetique?
Intr0beatz – Mandolinio
Probably our best known track and first vinyl release. We'd been huge fans of Arsaell's tracks for a long time and it was great to get him on board. It sold out it's first vinyl run pretty quick and was supported by lots of people including Kerri Chandler, Luke Solomon, Detroit Swindle, Fouk and many more.
Sweet Fruity Brunch & Selva – Jambon-Beurre
This is a personal favourite of mine, not just on the label but in general. I play it in nearly every set and I've seen it really kick places up a gear when it kicks in, it's a bit more pumping than most of our releases but the production and impact of the riff really get me. It only really had a small but dedicated fanbase we we first released it which was disappointing so we're re-releasing it this week with remixes from Kevin Over & Vagabundo Club Social to try and get it out there a bit more this time.
Last Nubian – Crying On Jet Skis
We're friends with a few labels dotted around Europe such as Blaq Numbers, Bon Appetit, Get Together and some of our releases are from the same artists. We'd been a fan of Tre's (Last Nubian) tracks that had been on these labels for a couple of years and were really happy to sort a vinyl release with him. The EPs title track is a good example of the label's output, little bit jazzy, quirky, disco-flavoured, bit pumping etc (that's a terrible description but hopefully it sort of makes sense).
What tips do you have for budding label owners out there?
Take your time, build relationships with the artists and try to take care of them. Don't get disheartened and for christ's sake take a good, long, hard look at everything before venturing in to vinyl.
Listen to a lot of music from other labels and artists. Share music and talk to a lot of people, most people are sound and will be willing to offer advice, give opinions and help out.
Don't be a dick.
What would you each say is your proudest label moment to date?
We've had quite a few moments that make you feel it's worth while like Top 10s on some sites, vinyl releases doing well, some big DJs playing and charting our tracks, etc. You need those as running a label can be incredibly time-consuming, costly at times, a slow process, etc and there can be moments you think "f**k this, what is the point?". Then a little thing like a decent bit of promo feedback, being played on a show can sort of reset that feeling and give us motivation. We're friends with Caspa and getting a little Facebook message or him waxing lyrical about one of our tracks on his show makes us smile.
Getting a random message from our friend Tom Jay saying something like "Do you know Kerri has been playing Mandolinio for months?" was a moment where we genuinely felt proud without there being much fanfare. Sort of low key but it did mean something.
What can you tell us about your most recent release?
We've a digital release coming out this week that I mentioned a bit earlier and it's our first remix package in Rmx V1. An artist we've worked with quite a bit in Sweet Fruity Brunch teamed up with Selva for a release in our first year in Jambon-Beurre. I was always a bit miffed that it didn't really do as well as we'd hoped so we brought in a couple of producers we've been fans of for a long time in Vagabundo Club Social and Kevin Over to provide two completely different angles on the EP to hopefully give the tracks a new lease of life.
VCS have provided a straight up dancefloor-ready version of Jambon-Beurre and Kevin Over has twisted the original EPs second track Shelby Le Hibou into a growling, tech-edged affair. There's a Bandcamp only more abstract mix from Kevin on the Bandcamp release too.
It's out on Traxsource Promo on the 5th of June and everywhere else from the 19th.
Grab it from:

Traxsource: https://www.traxsource.com/title/1318950/rmx-v1
Bandcamp: https://momentcinetique.bandcamp.com/
What are your plans for the label over the next 12 Months?
Well we had quite a lot of plans for label nights, DJ sets, etc around the UK with a couple in Europe but they've gone tits up with everything that's going on, maybe we can sort something for later in the year or in 2021. Hopefully there's enough support both from within the scene and from the powers that be to support the industry so we've all got somewhere to dance.
Release wise we're sort of considering things at the moment as the disruption threw everything up in the air both for the label and personally. We've releases already lined up from Glasweigan producer Tiptoes for the end of July, an exciting EP currently been finalised with Andy Ash and Kristy Harper that offers something a little different and a new EP from Sweet Fruity Brunch to schedule at some point. We don't plan releases many months in advance really as the scene changes really quickly.
For more info on Moment Cinetique Please check
Facebook: https://www.facebook.com/momentcinetique/
Soundcloud: https://soundcloud.com/momentcinetique
LV Mixtape 142 Moment Cinetique – Tracklist
1. Nenor – December Day – Quintessentials
2. UN-DEUX – Le Funk Moderne – Robsoul
3. Felipe Gordon – My Clicking Fuzzed Personality – Local Talk
4. Scruscru – Chewing Gum (feat. Sunner Soul) – Minor Notes
5. Sweet Fruity Brunch & Selva – Jambon-Beurre (Vagabundo Club Social Remix) – Moment Cinetique
6. Aemone – We'v Got the Jazz- GLBDOM
7. Facer – Room Voyager (Tech Support Remix) – Paradiso
8. Habibi Grooves – Feelings – Being All Here
9. Diamond – Rough Cream – Flat White Records
10. Kristy Harper – 77 – Let's Play House
11. Andy Ash – Finger Barre – Moment Cinetique
12. Tommy Vicari Jnr – Arcane – Rhyme Nor Reason
13. Lupe – Roots (Chrissy Remix) – Twirl!
14. Kassian – Hackney Terror – China White
Tags:
house music
,
Last Nubian
,
Moment Cinetique