The Quick 6: An intro To Daino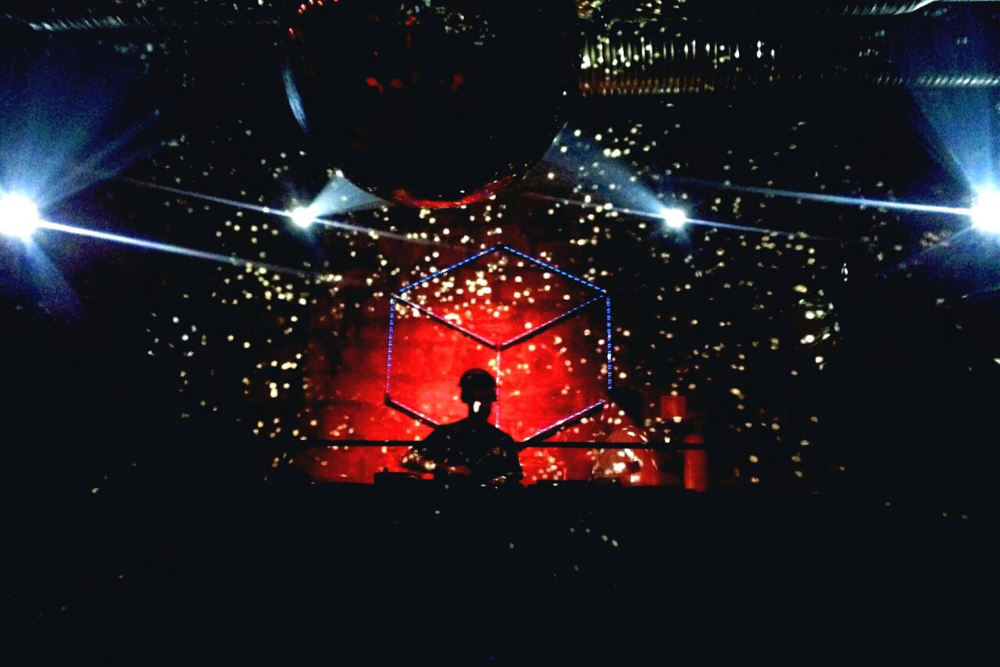 The Quick 6: An intro To Daino
Daino came to our attention only recently with his immense Crescendo EP which landed on Percebes a couple of weeks ago. It's already flying off the shelves so make sure that you grab a copy of this future classic house EP sharpish. He's a seriously talented artist so we asked him in for both a mixtape and an interview. Check it all out below as we expect Daino to be a name who we are going to be hearing a lot more about in the coming months.
Q1: Who is Daino? 
Hi, I'm João. I've been producing electronic music for quite a while now. I started out studying piano when I was about 12. I got a cracked copy of Fruity Loops at 14 and just kept playing with it until this day (I eventually bought it though). Apart from my electronic music project "Daino", I also work as a composer and sound designer for video games.
Q2: What is your latest release?
That would be my "Crescendo EP" on Percebes. A 4 track EP with 3 originals and 1 additional remix by Andrew "Change Request" Emil. The EP was a long time in the making, some tracks had to be rewritten almost from scratch 2 or 3 times. Since this was my first release on vinyl, I along with everyone at Percebes wanted to make sure the record was as good as possible and I'm pretty proud of the final release.
Q3: Who are your greatest influences as a producer?
So many! But if I really have to pick 3:
Amon Tobin – Get Your Snack On
Amon was my introduction to Ninja Tune a label that changed my entire musical taste when I was in my teen years.
Herbie Hanckock – Cantaloupe Island
This track was probably the main reason I decided to get into jazz. I really wanted to learn how to play that piano riff. Studying jazz also changed my approach to music and heavily influenced how I produce music to this day.
Pepe Bradock – Deep Burnt
I believe this track was one of my first encounters with house music. I thought house was just a 4-on-the-floor beat with some synth sounds on top, I was deeply mistaken. This track taught me that it could be incredibly musical and started my journey into one of my most loved genres nowadays.
Q4: Please tell us about the electronic scene where you are based. Which artists from your local scene past and present have inspired and encouraged you and what parties that you love going to have helped your musical evolution.
Lisbon's scene is bustling these days. Although I arrived kinda late to the party (I only really started getting more into dance music and clubs when I was around 22/23), there were a couple of nights on at Lux that I remember fondly as eye (ear?) opening at the time. Local DJs Tiago and Dexter had the Trust and Stardust Balls nights respectively, and those were some of the best party's I remember going to when I first started going out to listen to dance music.
There's also a lot of local artists that I admire for their sound and work ethics, but special mention to my friend and Percebes founder Ka§par. He was there for me from day one and always pushed me to do the best work I could possibly do.
Q5: Your Studio: Please can you tell us about your studio. What is your production set up and what is your indispensable piece of equipment or plugin that you use for your sound. What is next on your studio shopping list and please can you give us your three favourite studio tips for up-and-coming producers?
I produce 99% ITB. FL Studio is my main DAW, backed by Reaper for audio editing.
I use a Roland SH-201 as my master keyboard and know it pretty well, so despite being an analog modelled synth I can get some pretty cool sounds out of it with some tweaking. My main plugin would be the Fabfilter ProQ 3, a beast of an equalizer that I use in every single track.
Studio Tips:
1 – You don't need fancy equipment. Use what you have and get to know it really well, it'll do you more good than just buying new stuff.
2 – Get a good pair of headphones. I check my mix on headphones every time, it helps to pinpoint problematic frequency regions and can help A LOT if you don't have a properly treated room.
3 – This might just be me, but keep your workspace (both real and digital) organised. Name and color code your sound files, tracks, mixer tracks, etc. It'll work wonders in the long run if/when you have to come back to a track after a while and can't really remember everything that you were doing.
Also, clean spaces are nice.
Q6: What else can we expect from Daino in the next 12 months?
I have a couple of tracks coming out with Portuguese labels/collectives in the next months.
I've also been releasing a 2 track EP (on my bandcamp) for the last couple years, so you can expect another one this year.
Apart from that I'm working on my next release for Percebes.
Daino's Crescendo EP is out now. Grab it from: https://percebesmusica.bandcamp.com/
For more info please check: 
Daino Facebook: https://www.facebook.com/Dainomusic
Daino Soundcloud: https://soundcloud.com/dainomusic
Percebes Facebook: https://www.facebook.com/percebesmusica/
Percebes Soundcloud: https://soundcloud.com/percebesmusica
Tags:
Daino
,
Deep House
,
Percebes