The Quick 6: An intro To Di Saronno & Gangs Of Naples (Italy)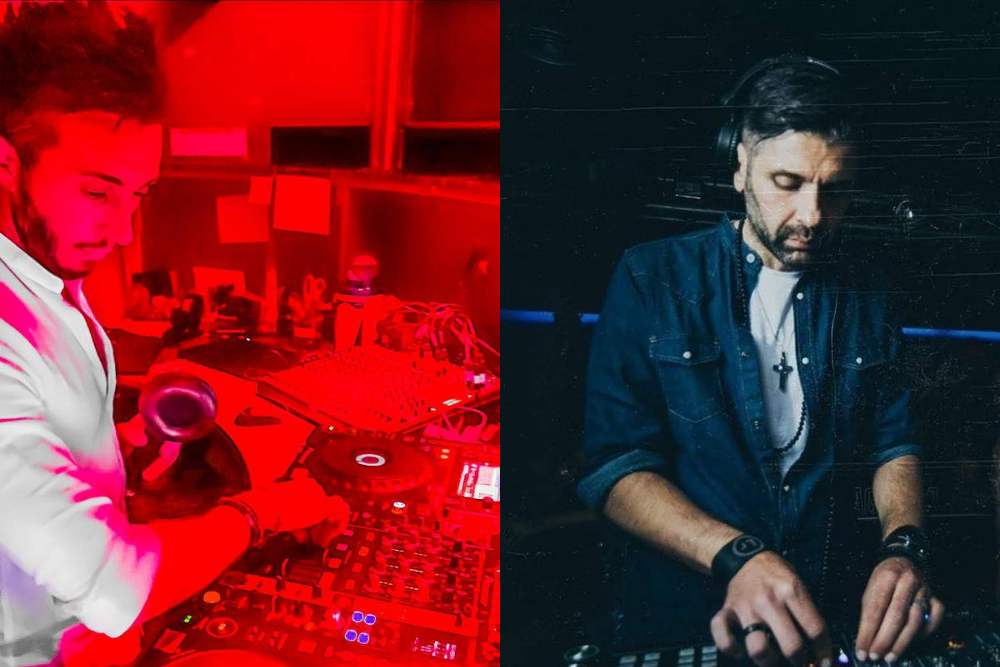 The Quick 6: An intro To Di Saronno & Gangs Of Naples (Italy)
Di Saronno & The Gangs of Naples are a hugely talented group of producers from Italy. They are making some of the finest funky house around and have a hugely impressive DJ and production history dating back to the early 00's. Between them they have released successfully under many different guises and across a whole range of genres.
We spoke to them to find out what the Di Saronno and Gangs Of Naples projects are all about. They also put together a scorcher of a mix for us. Check it out and if it starts your party please give it a share on Soundcloud.
Q1: Who are Di Saronno & Gangs Of Naples?
I think now is the right time to remove the curtain behind the Di Saronno project, even if most of the house community have already unmasked this mysterious figure. I'm Francesco "Frank" Ferraro born in Santa Barbara (California U.S). I'm based in Italy, I'm 31 years old and have been a dj/producer since 2004. I have been working in music since then. My main aliases have been 'Francesco Ferraro' producing minimal deep/tech and 'Vanity Crime' producing powerful techno which helped me play all around the world (WMC Miami, Techno Tuesday Amsterdam, Australia and so on…)
I also run another glam nu disco project known as 'Mindbuster'. I'm 1/3 founder of the old school house team 'Houseswingers' and a supporter of Milan's multifaceted and funk-fueled music project 'Body Heat' 😉
I started this new project as experiment back in 2017! I decided to make some old-school house and retro-disco edits just for fun, and I really enjoy doing' them and I couldn't stop anymore. Like most Italians I am also a big fan of 'the art of sampling' as part of my whole experience. I been studying how the biggest worldwide hits came from samples from the 60's, 70's & 80's. They are our biggest superstars. No one else! Much respect to the hard working artists who persevered throughout those years.
Gangs of Naples features Lello Russo & Emanuele Esposito with the help of manager Paolo Canzano. It started in the 90s first as DJs then as producers. We have also used different names across the years and were well been known Sugar Shake. We have released vinyl on m labels but above all on our own Sugar Shake Records.
The first Gangs is a 2007 vinyl was called Wild Boot. We also have solo projects but we can we like to do many things like Gangs Of Naples and our collaboration with Frank. As a duo our key releases, starting from our first project together are The Payback (label: DaFunk)
You can grab that from: https://www.traxsource.com/track/6133421/the-payback-original-mix
That for me is the best alternative version in circulation of James Brown's all time masterpiece. It has been played by legend Kevin Saunderson on his influence mixtape for XLR8R.
Then another satisfying release we had was our track Back It Up on Hotfingers.
Grab it from: https://www.traxsource.com/track/6603798/back-it-up-extended-club-mix
That one received some great responses on radio, in sales and on DJ charts.
These are our best productions, so far.
Q2: What are your latest releases?
We just released "It's Only Luv" (label: Star Funk) based on a famous Barry White sample.
More soft from our previous cuts, as we took inspiration from some MAW 90's style productions that were fitting perfectly.
Grab it from: https://www.traxsource.com/track/7704634/its-only-luv-original-mix
Plus, we are excited to let you hear 'Glory Days' which is included on our LV Mixtape and which will be out on the 4th September on American DJ Dan's InStereo Records. Recently we also signed another crazy tune that will be out on Mihalis Safras' #material Series next year 😉
Q3: Who are your greatest influences as a producer?
There are many artists and tracks that have marked our career, in the last 30 years there have been many genre changes and we have many reference tracks:
Junior Jack
From the Groovy House side: I cannot hide that most of my generation of producers owe a lot to him. He is the most influential DJ for me, I love his pro-activity during the 2000's.
Mousse T.
From the Disco Side: He's one who deserves all the respect of the world for his career (Tom Jones, Michael Jackson, Simply Red, Kylie Minogue, Zucchero and hundreds more) A great artist and a lovely person, I had the chance to meet him at a Glitterbox party in Ibiza 2 years ago. I'm so glad to be part of his Peppermint Jam family. That's where I debuted my other disco moniker 'Mindbuster' on his legendary The Jam Files vol.4, selected & mixed by himself.
Mood II Swing
They have been a source of absolute inspiration. For years all they did was confront each other to understand their arrangements. 2 artists who until 1997 made me fall in love with their music.
Todd Edwards
With Saved In My Life Todd Edwards completely changed my way of making music. His way of cutting voices has no equal. That track inspired me in many of my productions over the years.
Q4: Please tell us about the electronic scene where you are based. Which artist's do you love past and present that have inspired and encouraged you and which parties that you have loved going to over the years have helped your musical evolution.
I was born in the United States where my family had a restaurant business in California for more than 30 years. I grew up in Calabria in South-Italy. I don't have any artists/mentors who helped me out through my musical evolution, especially because the electronic and house music subgenres were still not categorized. My dad just because of many years living between Italy and U.S. was the one who led me to listen music that was outside the normal canons. From blues, to jazz, to rock'n'roll, I started slowly to understand the difference and the connection between genres when I was around 14 when I started digging through pirate mixtapes and compilations at the local markets as there wasn't a record store. That's when I discovered italodance, house music and hip-hop. The very first time I bought my Technics turntables I started to spin over some old records by RUN DMC, Eric B & Rakim and I became fascinated by the scratch techniques. I was listening to everything during those years: Daft Punk, Basement Jaxx, DJ Sneak, Todd Terry, Junior Jack, Spiller, MAW, Mood II Swing, Armand Van Helden, Deep Dish, Bob Sinclar, Mousse T, Eddie Amador, Planet Funk, Phunk Investigation, Gaudino Da Costa and much more. Every artist was expressing his message, and I was codifying it in my own way.
But mostly at that time Italodance DJ figures were really popular so I started produce that genre from 2004 until 2009. As a DJ first I had local gigs, private parties and radio airplays and thanks to that I knew I wanted to be more underground. I started to experiment with electronic music in 2011 and the evolution became permanent. WMC in Miami and the Ibiza seasons changed the way I saw the world. I devoted all of myself to be unique and respected, against fake trends.
Gangs don't have a genre of reference, now we like to do house and jackin' but we are used to change. Djs who have inspired us for technique and music are Claudio Coccoluto, Ricky Montanari and Massimino Lippoli. While the parties which made us experience our first and real emotions were the parties of our friends, Naples based "Angels Of Love".
Q5: Your Studios: Please can you tell us about your studios. What is your production set up? What is your indispensable piece of equipment or plugin that you use for your sound? What is next on your studio shopping list and please can you give us three favourite studio tips for up-and-coming producers?
Since JDilla introduced it to my generation, the indispensable piece of gear that I always loved is my AKAI MPC Studio. Chopping samples with phat style, has been always my signature. I'm also a very passionate Ableton Live user. Part of my setup includes an Arturia Mini-Key Lab and I use the V-Collection Series of plugins. On my shopping list there's a Moog Minitaur.
Lello has 2 very simple but different workstations, consisting of a Mac, a sound card and an AKAI keyboard. Each station is used to  understand if an idea can become the new Gangs and then everything is sent to Emanuele who with his professional studio www.audio-lab.it finalizes the project.
Studio tips for upcoming generations are: initially start to learn properly sequencers and don't be ashamed to watch tutorials or ask for support and help from other producers (there are no stupid questions in this world). Just ffollow your lead, don't be in rush, and it's also important that when you feel it is the right time to buy new gear, just do it!
I think what is important is to be working in a studio which is fitted with everything you like. This is the equipment and music that I like & that's how I elevate my productions to a higher level.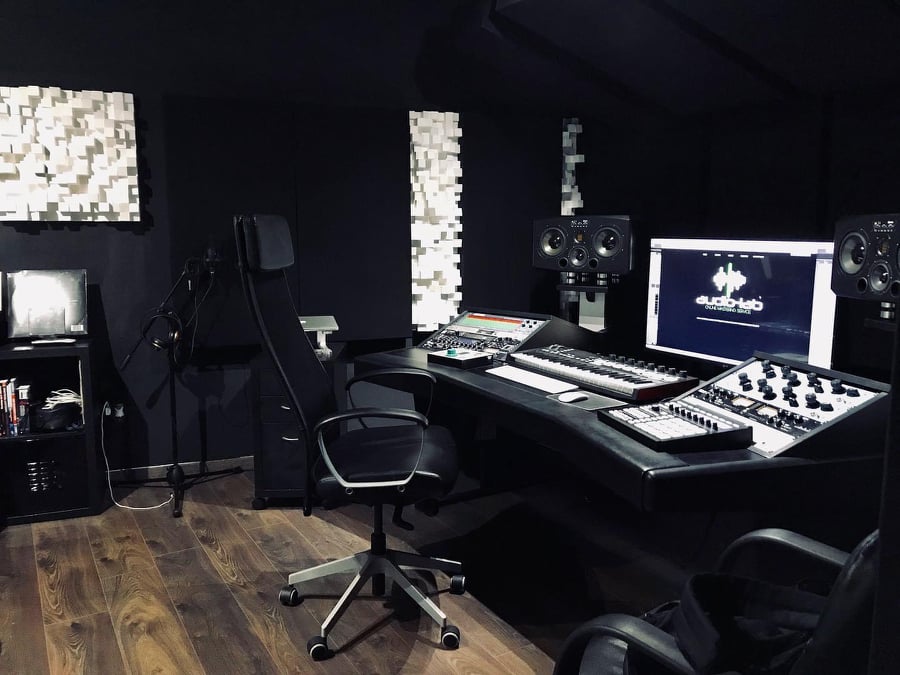 Q6: What else can we expect from Di Saronno & Gangs Of Naples in the next 12 months?
Di Saronno is passively part of Gangs Of Naples, we are a team! We are glad that we discovered this chemistry at the right time. We have the same background and we face the music culture in the same way with no fear.
Our faithful and excellent mixmaster partner Emanuele Esposito also puts his professional magic touch on every work we do.
We may also soon introduce a new series of limited copy vinyls including some upcoming disco funk reedits (this trend was recently introduced by Fresco Edits, Paradise Pizza, Take It Easy, Italian Stallion and many others). We are traditionalists, patriots and so we respect the Italian's Job so much!
For more info please check:
Soundcloud Di Saronno: https://soundcloud.com/disaronnomusic
Bandcamp Di Saronno: https://disaronnomusic.bandcamp.com/
Instagram Di Saronno: https://instagram.com/disaronnomusic
Facebook Di Saronno: https://www.facebook.com/francescoferraromusic
Soundcloud Gangs Of Naples: https://soundcloud.com/gangsofna
Facebook Gangs Of Naples: https://www.facebook.com/gangsofnaples/
Instagram Gangs Of Naples: https://www.instagram.com/gangsofnaples/
Artist Gangs Of Naples: https://www.gangsofnaples.it
Tags:
Di Saronno
,
Junior Jack
,
Mood II Swing
,
mousse t
,
The Gangs Of Naples
,
Todd Edwards