George Feely's Top 10 Samples in Dance Music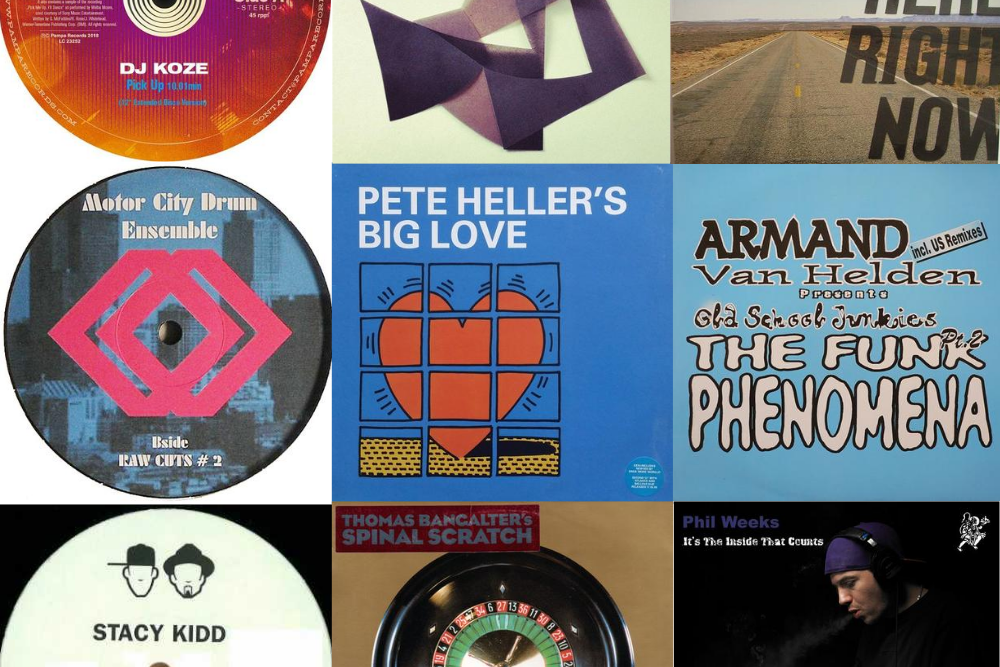 George Feely's Top 10 Samples in Dance Music
We first came across George Feely last year when we premiered his brilliant track Munch N Giggles from Wavey Records excellent Tastemakers compilation. Since then he has been crafting a brilliant career with top class releases on Henry Street and a series of tasty remixes for one of the current hottest labels out there TheBasement Disco's.
His latest release see's him land on another of House Music's legendary labels Nervous with a brilliant track Stanley's Disco. It's an absolute stomper of a disco house track.
You can check it below and grab it via: https://www.traxsource.com/track/7824823/stanleys-disco-original-mix
To celebrate the release we asked George to put together a list of his top 10 all time favourite samples in dance music. It's a superb list packed with incredible samples which have been reimagined and reworked to perfection.
George Feely's Top 10 Samples in Dance Music
1. "The Funk Phenomena" – Armand Van Helden
Samples: "Don't Throw My Love Around" – Cooly's Hot Box / "How High" – Method Man & Redman
One of my all time favourite records. Armand flaunts his incredible sampling skills by blending a simple disco loop with a 1 hit hip hop vocal, to create one of New York's most easily recognised house tracks.
2. "Raw Cuts #2" – Motor City Drum Ensemble
Sample: "This Feelin" – Frank Hooker & The Positive People
An edit that never leaves my record bag. MCDE turns this 80's sample on it's head and causes damage on the dancefloor while doing it.
3. "It's Just" – Leon Vynehall
Sample: "Don't Say Goodnight" – The Isley Brothers
Listen closely or you'll miss it. One of the most genius pieces of sampling I've ever heard!
Also, check out J Dilla's flip of the same sample on "So Far To Go".
4. "Music For You" – Stacy Kidd
Samples: "Get On The Funk Train" – Munich Machine / "Hateful Head Helen" – Hateful Head Helen
Similar to that of "The Funk Phenomena", Stacy Kidd loops this uplifting disco sample with one seriously catchy vocal. An absolute favourite of mine.
5. "Right Here Right Now" – Fatboy Slim
Sample: "Ashes, the Rain and I" – James Gang
When you listen to the original and hear what Norman Cook did to it, you'll understand why he's one of the best to ever do it. The entire album is a sample masterpiece.
6. "It's the Inside That Counts" – Phil Weeks
Sample – "Dreamin'" – Loleatta Holloway
Perfectly chopped up on his MPC. This vocal pieces together one of the biggest house tracks in recent years.
7. "Breathe" – The Prodigy
Sample: "Da Mystery of Chessboxin'" – Wu Tang Clan
A little different to my usual style. But who doesn't love a good Prodigy banger? Liam Howlett layers the Wu Tang's iconic sword sounds over one of the crunchiest basslines ever created.
8. "Pick Up" – DJ Koze
Samples: "Neither One Of Us" – Gladys Knight & The Pips / "Pick Me Up I'll Dance" – Melba Moore
Both samples have been reworked countless times, but never like this! DJ Koze's anthem became an instant classic and one that will keep me dancing happily for a long time!
9. "Spinal Scratch" – Thomas Bangalter
Sample: "The World Is A Ghetto" – George Benson
This 1 bar guitar loop should get boring after 6 minutes. But it just doesn't. All these years later and it still hits as hard as it did in 1996.
10. "Big Love" – Pete Heller
Sample: "Wear It Out" – Stargard
Last, but certainly not least. This filtered sample gives a French feel to one of the biggest dance tracks of all time.
Grab George's latest track Stanley's Disco via: https://www.traxsource.com/track/7824823/stanleys-disco-original-mix
George Feely Facebook: https://www.facebook.com/DJGeorgeFeely/
George Feely Soundcloud: https://soundcloud.com/georgefeely
Tags:
Armand van Helden
,
Dj Koze
,
fatboy slim
,
George Feely
,
Leon Vynehall
,
Motor City Drum Ensemble
,
Pete Heller
,
phil weeks
,
Stacey Kidd
,
The Prodigy
,
Thomas Bangalter