The Quick 6: An intro To DJ Steevo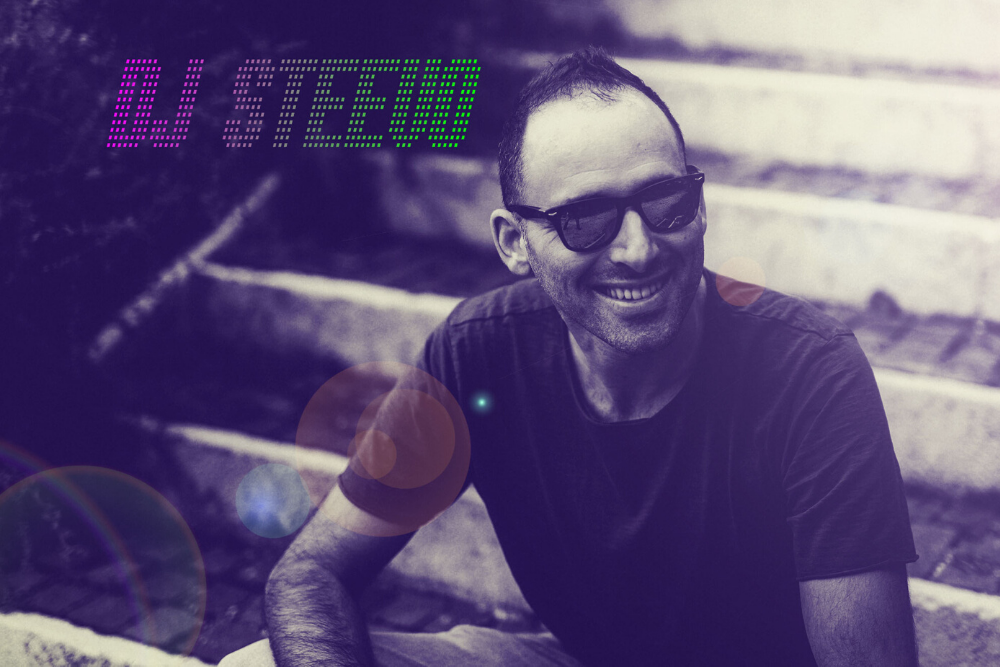 The Quick 6: An intro To DJ Steevo
Q1: Who is DJ Steevo?
Stefano Ruffini aka Steevo is an Italian dj-producer. Always passionate about house and hiphop music, he started as a DJ in 1998. For the last year he has worked in one of the large wholesale vinyl stores in Cesena where he listens to a lot of electronic and black music. He participates in some national competitions inclduing DMC, ITF and in 2002 he won the DJ Trip turntablism category. He beginan to produce and attended an academy to become sound engineer, over the years he has collaborated on various projects with Italian pop and indie musicians and DJs. In the last few years he style has developed towards Nu Disco, Funky House and Deep music.
DJ Steevo is very popular for private parties and has played in many Italian clubs. In 2016 he played at Stay Here and Mind Festival, at Mind in front of 6000 people. He also opened the Planet Funk concert receiving considerable praise. In 2017 he appeared on Carosello Record (a very important Italian label) with his 'Sdims' remix for Italian electronic-pop band Yombe.
Q2: What is your latest release? 
I posted two month ago on my soundcloud page a re-edit rework of one my disco favourite tracks "Love Unlimited – High Steppin Hip Dressin Fella meet Da Funk" as a free download. I have a couple of tracks on Sprechen's Edgy Future Discotheque Vol 2 before that I released the "The Italian Space E.P." (2019) also on Sprechen music. It consisted of two tracks in a more cosmic disco style. Here the soundcloud label denscription:
'Giagiarat' gets the party in swing and is all kinds of bass guitar style twangs & Nile guitar licks teamed up with an ace piano rise and a few cosmic cuts thrown in for good measure…pure party personified! Not a Talking heads cover, but 'Once In A Lifetime' is a much cooler affair that has one foot (or espadrille) in the 80's with a killer synth bass line and sleazy chords that oozes coolness and makes the whole package sound like a lost soundtrack to Miami Vice…Crocket & Tubbs would be proud.
Q3: Who are your greatest influences as a producer?
Isn't not simple for me, I have always absorbed all kinds of music especially black and soul, but maybe my most prominent influences are:
1) Cassius – The Sound of Violence
A real french touch song full of energy and groove
2) Daft Punk – Around the World
The song that made me most crazy about the vocoder
3) Purple Disco Machine – L.O.V.E.
Tino has a way of producing very similar to mine and I really like his way of producing house music with disco influences, he is very good at sampling and recreating a powerful sound
Q4: Please tell us about the electronic scene where you are based. Which artists from your local scene past and present have inspired and encouraged you and what parties that you love going to have helped your musical evolution.
I live in central Italy area, near the east coast. The Marche Region has been the home of some of the most innovative electronic instruments that have influenced and often changed the sound of Italian and international music. Companies like Eko, Elka, Crumar, Farfisa and more, those cover the golden period from the 1960s to the 1980s, without neglecting today's productions. These musical instruments have reached stages and recording studios all over the world, signing historical songs from pop to electronics at the hands of artists such as Jean Michel Jarre, Stevie Wonder, Depeche Mode, Duran Duran and the legendary Rockets. Last year in my city (Macerata) a fantastic museum was set up with workshops, demonstrations and live events which is called Museo del Synth Marchigiano. Check it on https://www.museodelsynth.org
Near my house there are also many clubs and parties that I attended when I was young. Now there are many summer Festivals such as Mind, Acusmatiq, FatFatFat, Dancity and Mood where Italian and foreign artists play. Some mainstream, others more indie but always very interesting.
Q5: What can you tell us about the theme of the mix you have done for us and what are some of the key tracks for you?
In this mix I played a selection of tracks which at the moment give me good vibes including Heroes Funk. The style of the mix is eclectic like my style. I played nu disco, funky house, space disco, broken beat, afro house and downbeat. They are tracks that I will play as soon as it is possible to have a beach party after this negative moment linked to the "Covid affair". I inserted two tunes from my producer friends with whom I often compare myself, they are Liquid 46 by Seven People and DJ Steevo and Chakawaka by DrMusic. Then I played tracks by Micky More and Andy T, most important Italian house producer, Nuova Napoli then onto Lindstrom and more. When I listen to this music it brings to mind people dancing, they are together, drinking smiling, carefree and sweating with each dance step.
Q6: What else can we expect from DJ Steevo in the next 12 months?
I have some projects open for some time that I would like to close but for now I'm working on some new house tracks and some re-edits. I'm also collaborating with a new singer (Sista Lu) who participated on 'Heroes Funk'. We have created some new songs which are not only tracks to dance to. We are deciding how to propose our tracks to the various labels and working on the next live show. You will surely hear something interesting! Stay tuned.
For more info please check:
DJ Steevo Facebook: https://www.facebook.com/deejaysteevo
DJ Steevo Soundcloud: https://soundcloud.com/dj_steevo
DJ Steevo Youtube: https://www.youtube.com/user/steevomuzic
LV Mixtape 151 – DJ Steevo [Sprechen Music] – Tracklist
01] Nu Guinea – Je vulesse (00:00)
02] Teenage Mutants – Barbès (04:02)
03] Massey & Buchan – Roar. (08:02)
04] Pete Herbert & Golden Fleece – The Bells Of Hackney (11:21)
05] DJ Steevo – Giagiarat (14:06)
06] Micky More & Andy Tee – The Rhythm [feat. Roland Clark] (19:04)
07] Body Heat Gang Band – Body Heat Disco (22:00)
08] Lumoon, Rob!n – La Disquette (25:27)
09] Dr Music – Chakawaca (28:58)
10] C. Da Afro – Funky Groover (32:34)
11] DJ Steevo – Heroes Funk [feat. Sista Lu] (37:16)
12] DJ Steevo & Seven People – Liquid 46 (41:34)
13] Lindstrom – Closing Shot (46:08)
14] Super Flu – Bebey Love 1 (52:01)
15] Akshin Alizadeh – Southern Man (57:33)
Tags:
DJ Steevo
,
Funky House
,
Sprechen Music