LV Premier – Angel – A – You'll Never Walk Alone (Glenn Davis Original Mix) [LDF Recordings 2020]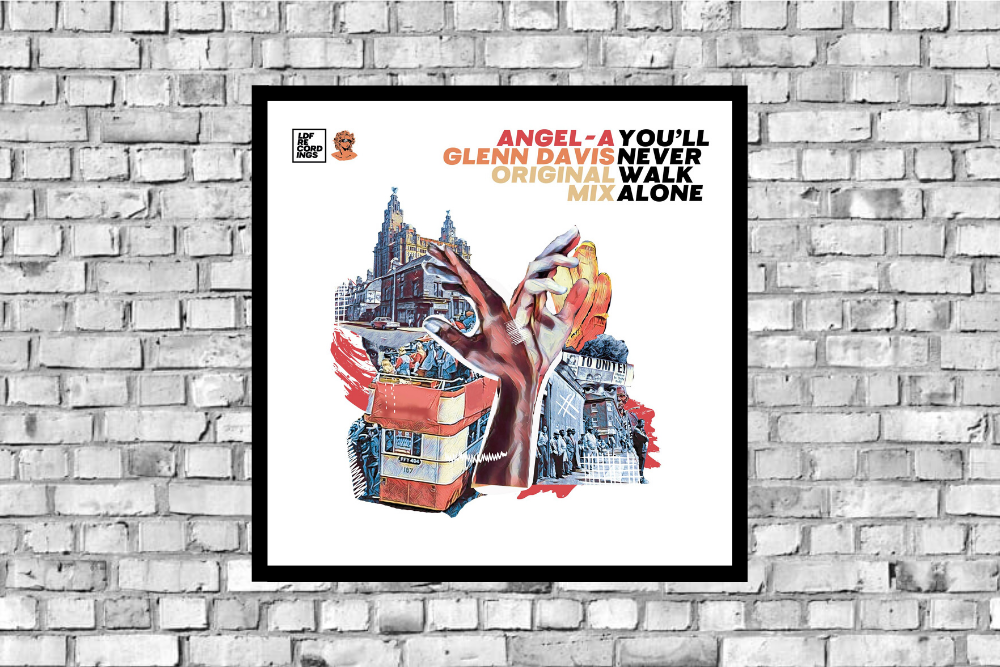 LV Premier – Angel – A – You'll Never Walk Alone (Glenn Davis Original Mix) [LDF Recordings 2020]
Listen & Buy on LDF Recordings Bandcamp: https://ldfrecordings.bandcamp.com/
Note: Donations from sales will go towards supporting Liverpool' homeless community via 'The Whitechapel Centre x
Coming out of the unstoppable Liverpool Disco Festival Recordings and just in time for the red half of the city breaking their 30 year wait for a title this is a timely release. A note to city in rapture perhaps but this track is so much more than a celebration of footballing prowess.
The team here including LDF, Chicago vocalist Angel – A and Irish producer Glenn Davis have turned a city's paean into a worldwide anthem of support and hope for the dark days that we find ourselves moving through at the moment.
More on the release from LDF:
The track immortalised by Liverpool's Gerry & The Pacemakers, sparked an idea earlier this year in light of an impending 30 year milestone which looms over the city (or half of it at least!). Once the vocals were laid down, several ideas were floated around as to the direction the track could take before Liverpool supporter/house producer Glenn Davis stepped up to the plate to turn it into a stirring slice of soulful house. Even though work on the track began prior to the COVID-19 pandemic, the crisis has made this release feel even more relevant as the galvanising words of 'You'll Never Walk Alone' have yet again provided a beacon of hope to many in the face of uncertainty.
We're not sure that a deep house version has ever been attempted before, but Glenn and Angel-A have more than done the track the justice it deserves with this effort. Angel-A's powerful vocal's marry with the euphony of warm pads, xylophone's and synth stabs to create an affecting tribute; paying homage to a Liverpool anthem with the unifying sound and spirit of house music that we all know and love. One to move your heart and your feet… You'll Never Walk Alone!
YNWA
Coming soon via iTunes, Spotify, Beatport & Traxsource
For more info Check:
LDF Facebook: https://www.facebook.com/LiverpoolDiscoFest/
LDF Soundcloud: https://soundcloud.com/jamesy-morgan
Glenn Davis Facebook: https://www.facebook.com/glenn.davis.54584
Glenn Davis Soundcloud: https://soundcloud.com/gsoul
Tags:
Angel-A
,
glenn davis
,
LDF Recordings
,
soulful house