The Quick 6: An intro To FrescoEdits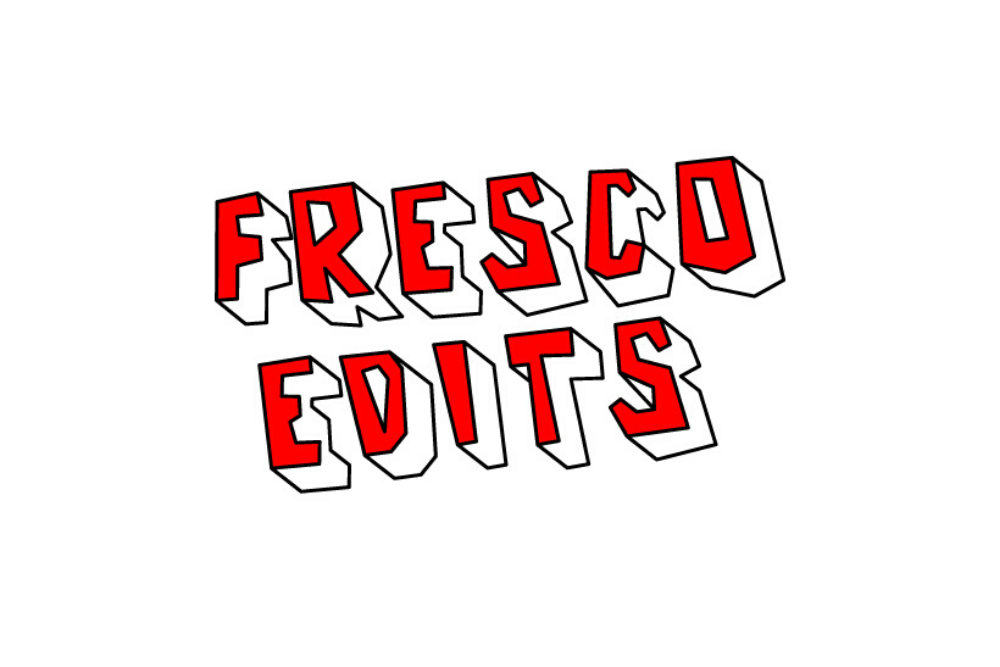 The Quick 6: An intro To FrescoEdits
Q1: Who is The Fresco/Frescoedits?
I'm Nicola Daniele, I'm 41 years old, a dj since 1995 and a producer since 2005. I have been living and working around music for the last 20 years. I'm also half of the NiCe7 project. I started this new project for joke! I decided to make some re-edits just for fun, because I really enjoy doing' them.
I've been a big fan of "the art of sampling" for my whole life, I spent years studying how the biggest hits of nineties came from '70 samples.
We press just 150 copies of every FrescoEdits' volume. I wanted to keep it as much as I could along the same lines of the old "white labels" I used to buy in late '90s and 2000. It's not about money, just something about feeling the connection with the DJ community as we had made in the past.
Q2: What is your latest release?
The third record of the FrescoEdits' saga contains 4 tracks, the same as the first 2 volumes. All FrescoEdits' releases will all be released with 4 tracks. We always put together stuff on the records from different genres and mood.
In this one you can find:
A1 is a pumpin' remake of a very unknown Italo disco tune from 1984.
B1 is a proper cut from an afro-disco track that I love.
A2 is a disco-remix of "Love is in the air".
B2 is a hypnotic and loopy mix with a sample from a supercool Italian song by the maestro Franco Battiato.
Q3: Who are your greatest influences as a producer?
Joey Negro
He is the most influential DJ for me, it's hard to choose just 1 track from him. I love his productions and I think he's one of the most disco music gurus on the planet 🙂
He's the man behind this beautiful jam:
Phase II – Reachin (Brotherhood Mix) [4 To The Floor Records]
Dimitri From Paris
I started collecting all his Playboy compilations from the beginning and I think he's one of the greatest artists in the world when it comes to re-editing!
Stetsasonic – Talkin' All That Jazz (Dimitri from Paris Mix)
Motor City Drum Ensemble
I think he's the best newcomer DJ on the disco scene. He's only 35 years old but he's a disco master 100% both in djing and via his productions!!!
Motor City Drum Ensemble – Raw Cuts #2
Q4: Please tell us about the electronic scene where you are based. What artists do you love past and present that have inspired and encouraged you and what parties that you love going to have helped your musical evolution.
I actually living in Milan and the clubbing scene in the city was very healthy before the Coronavirus disaster. There are beautiful events all around, and so many interesting events week after week.
I've been inspired by many different artists in the past, from Stevie Wonder to First Choice, Larry Levan, Salsoul Records and Motown Records. In short, lots of '70s stuff, but I've been also influenced by Daft Punk, Cassius, Royksopp, Depeche Mode, Lindstrom, Chicken Lips, and the list goes on…
I used to support the Italian clubbing scene from the '90. DJ sets from people like Claudio Coccoluto and DJ Ralf inspired me a lot at that time, and places like Echoes and Cocorico' Titilla in Riccione will be always in my heart.
Q5: What can you tell us about the theme of the mix you have done for us and what are some of the key tracks for you?
The mix is a driving house/disco set I recorded at home during the lockdown. 2 of the key tracks are going to be released in the next months in Fresco 04 and 05.
FrescoEdits – FDP – It's a track included in the 4th volume of the label and it's based around the sample of an Italian song from eighties.
FrescoEdits – Summer Sermon – It's a clubby edit working around a disco sample and a sermon, that should be included in the Fresco-05 (TBC).
Q6: What else can we expect from FrescoEdits in the next 12 months?
Fresco 04 is on his way, it should be released in July/August.
We're also choosing the tracklist for Fresco-05 that should be released until the end of the year.
Grab Fresco Edits 03 from: https://www.coldcutshotwax.uk/products/frescoedits-frescoedits-03
For more info please check:
FrescoEdits Facebook: https://www.facebook.com/frescoedits/
FrescoEdits Instagram: https://www.instagram.com/frescoedits
FrescoEdits Soundcloud: https://soundcloud.com/frescoedits
Tags:
disco
,
FrescoEdits
,
Nice7