LV Premier – Andy Buchan – Higher (Conan The Selector Remix) [Hot Gorilla Records]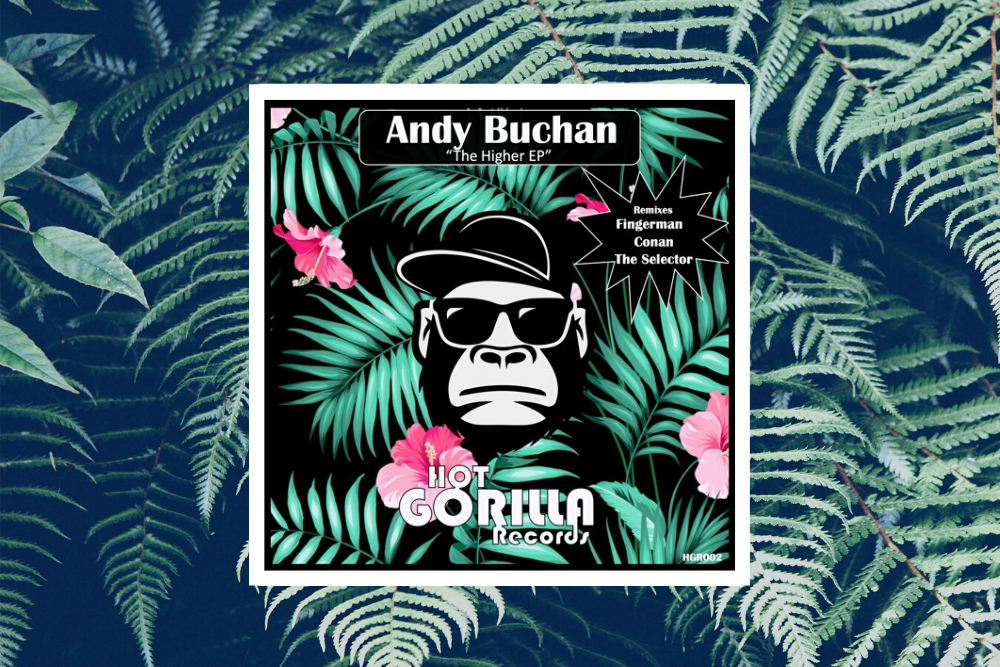 LV Premier – Andy Buchan – Higher (Conan The Selector Remix) [Hot Gorilla Records]
Hot Gorilla Records popped up last month with a cracking first release from Conan The Selector which has gone on to do some major things on the download charts. The label is a co production between Conan The Selector (AKA Mark Pickup) and Andy Buchan two very well know producers who have both been causing download chart mayhem in their own rights over the last couple of years. Safe to say with them joining forces we are expecting some very exciting things ahead. Musically we can expect a fusion of original disco, funk, house and heavily reworked edits.
Holding very little back they have hit us straight away with another rock solid release, this one coming from co-label boss Andy Buchan in the shape of the 'Higher EP'. Comprising an original and two remixes here they have LV favourite Fingerman and Conan stepping up on the remix duties.
The original mix of higher is a non stop funky as you like house groove. Utilising a Happy Monday's vocal sample the track does indeed have some of that late 80's baggy nous about it but thrown into a melting pot with the funkiest of house and bang up to date production skills.
Fingerman's mix adds some juice on the bpm front along with a lot of club shaking percussion and looped up keys which give it a strong hypnotic feel. Coupled with those funky keys it's a joy of a summer dancefloor track.
Our premier today see's co-label boss Conan The Selector injects some extra added funk and a brilliant vocal in there whilst maintaining that late 80's early 90's feel. Topping it all off with some super funky sax and this is a chart topper through and through.
The single lands this Friday via: https://www.junodownload.com/labels/Hot+Gorilla/
For more info on the release check:
Hot Gorilla Facebook: https://www.facebook.com/HotGorillaRecords/
Hot Gorilla Soundcloud: https://soundcloud.com/hot-gorilla-records
Andy Buchan Facebook: https://www.facebook.com/AndyBuchanDJ/
Andy Buchan Soundcloud: https://soundcloud.com/andy-buchan-0
Conan The Selector Facebook: https://www.facebook.com/conantheselector/
Conan The Selector Soundcloud: https://soundcloud.com/conan_the_selector
Tags:
andy buchan
,
Conan The Selector
,
disco house
,
Hot Gorilla Records