The Quick 6: An intro To JSquared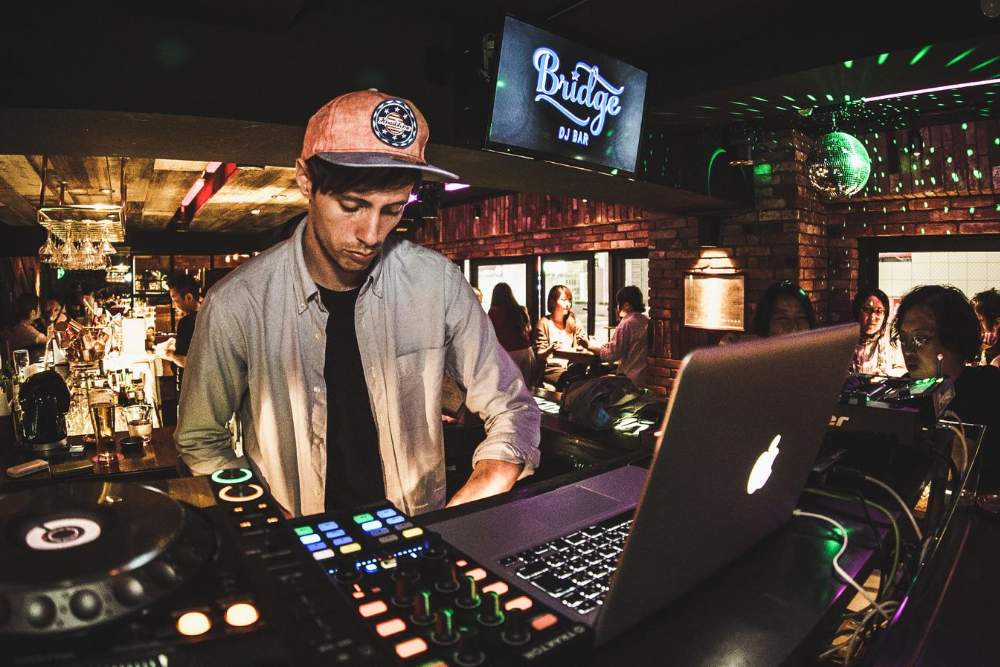 The Quick 6: An intro To JSquared
JSquared is a well loved producer with a big reputation for recrafting cherished classics into dancefloor gold for today's clubs. More recently he has also been releasing more of his own original tracks and picking up some serious attention for them.
His latest release see's him teaming up again with Poppy WS with whom he collaborated last year on the excellent Lucid Love for Kitsune. They have also drafted in the talented Tukuma for a strong team. The result Looking For is a delightful slice of summer edged Nu Disco, it's a wonderfully rounded track, great songwriting, production and warm and inviting vocal performances. It's a real statement of intent from JSquared as he looks to cement that production reputation.
We have been very impressed with his journey thought the scene over the last couple of years and thought it was high time that we got him in for a chat. He also put together a great mix for us. Check it out below as we get to know JSquared a little better and please make sure you give it a share over on soundcloud and help spread the love!
Q1: Who is JSquared?
I grew up in Australia living between Melbourne and Perth. My dad was a musician and I probably got into music through his influence. I bought my first CD in 1994, Offspring 'Smash.' when I was about ten years old. I used to imagine I was in the band playing along with the songs, and all my friends at school were watching me thinking how cool I am, haha. In my teens I moved on to hiphop and started rapping and making beats on my Dad's drum machine. It was called a Roland dr-5 and it was super basic. The first production software I used was called Rebirth, it was a like a four track 808 sequencer.
I started rapping in battles for a few years and got pretty good at it. I represented Western Australia in a couple of national battles and one international final. I was getting flown around with free accommodation at each event for a while, had a bit of a following, it was a great time. I got sick of rapping, or wasn't progressing and decided to focus on production. I went to Japan with my girlfriend, started living there and trying to make a career in music. That was back in 2008. I went back to university, graduated in Kyoto and I have been living in Tokyo ever since.
In 2014 I made this rework of 'Shanice – I love your Smile.' My Perth friend (and disco legend) Causal Connection shared it and encouraged me to put out more reworks. This bought it a whole lot of attention and it ended up getting signed to a label and from there on things started happening. The following year I signed my first EP to NDYD and from that received enough attention and support to release a string of edits and singles on various labels. Another person who helped me get noticed was DJ Jerry Bouthier, after he released my 2nd EP on his Continental Records label I got in touch with Kitsune and ended releasing my first original single on their label in 2019.
Q2: What is your latest release?
I'm releasing originals and edits and kind of keeping them separate. My most recent edit release was on Casual Connection's M2MR label and its called 'Disco Jamboree.' I only learned the meaning of the word Jamboree recently, a great word! So yeah, disco party vibes all the way.
Grab it here: https://www.traxsource.com/title/1377867/disco-jamboree
Q3: Who are your greatest influences as a producer? 
Ok I'm going to ramble on for a bit here. My main influences are Daft Punk, JDilla and Oliver. I don't listen to them as much these days but they all helped shape the music I'm making today.
JDilla – Its cliche to state JDilla but its for good reason. I didn't like his style at first. It was all wonky n weird. My producer friend kept insisting its the pinnacle of music production and I really didn't understand that. But I kept listening and it started to grow on me. It sounded so rough and like some real-time collage where he just throws a bunch of elements together with no attention to timing or context. His style takes time to grow on you. After a while it did though, and I would go back to normal syncopated type beats and think how lame they suddenly felt, all snapped into the grid and mechanical like. His approach really bends your brain into a shape where it made the other stuff appear lifeless. His imperfections gave it a human touch that other productions at the time lacked. I'm not sure if that's the most articulate way to explain his greatness but yeah… I got a hold of his Slum Village albums Fantastic vol.1 & 2 which totally blew my mind, and still do. At the time I was making hip-hop so I attempted emulating his drum and sampling approach and it influenced my music a lot. About a year after this, he passed away and I think that kind of solidified him as a production god – for many people. Its weird how that happens.
Slum Village / JDilla 'Unitiled'
Oliver – This group helped bridge me from hip-hop to disco. Their production technique was so on point. I think hip-hop producers have a good ear for drums, the kick n snare section and all of that. Olivers' drums were the first thing that stood out to me. They were so full like a hip-hop track but in disco. Also the chords and progressions were just the best. Their music made me feel so nostalgic. I loved everything this group has ever released and them breaking up recently is the biggest tragedy.
Oliver – All Night
Daft Punk – There's nothing to say here really. Their music shaped the world. Timeless and inspired millions if not billions.
Daft Punk – Da Funk
Q4: Please tell us about the electronic scene where you are based. Which artists from your local scene past and present have inspired and encouraged you and what parties that you love going to have helped your musical evolution?
The disco scene here is small. There are a few promoters and DJs putting on disco/nudisco events and an occasional international guest. I guess like anywhere EDM and Hip-hop dominates the main clubs. I've been gigging (up until Corona) with the band (The Jazz Zodiac) and through that we've come across a lot of interesting events and people around Tokyo. We got to play at the David Bowie's art exhibition and on a boat etc. All very fun. One Tokyo artist I'm getting into lately is Initial Talk. Pure 80s sound!
Q5: Your Studio: Please can you tell us about your studio. What is your production set up? What is your indispensable piece of equipment or plugin that you use for your sound? What is next on your studio shopping list and please can you give us your three favourite studio tips for up-and-coming producers?
My hardware synths are a Juno 106 and a Yamaha DX7. My DAW is Ableton. I also have midi keys drum machine and a looper. I have too many plugins, some good many useless. I like to record hardware and resample it on Ableton's sampler. The Juno 106 has a chorus button which just makes anything sound rich, wide and amazing. There is a plugin called TAL-chorus that emulates this. I totally recommend it. I rent a studio near my house for mastering and mix downs.
Music advice for beginners – Find music that makes you excited. Emulate it. Get music lessons. Learn chords and scales. Listen to the music you like frequently – the more you listen, the more your brain takes notes on the aspects of its sound and it gets applied to your own productions. Burn out is normal. Also put your phone away – reduced screen time equals more production time!
Q6: What else can we expect from JSquared in the next 12 months?
I've spent the last few years putting out mainly edits. I'm aiming to get some official remixes completed and venture more into originals. Originals take absolutely ages from start to finish if compared to an edit. But the feeling of it being 100% your own work is the best.
For more info check:
Jsquared Facebook: facebook.com/iamjsquared
Jsquared Soundcloud: soundcloud.com/squared84
Jsquared Instagram: instagram.com/jsquaredisco
Tags:
JSquared
,
nu disco