LV Premier – Kraak & Smaak – Naked (feat. IVAR & Berenice Van Leer) (Fouk Remix) [Boogie Angst]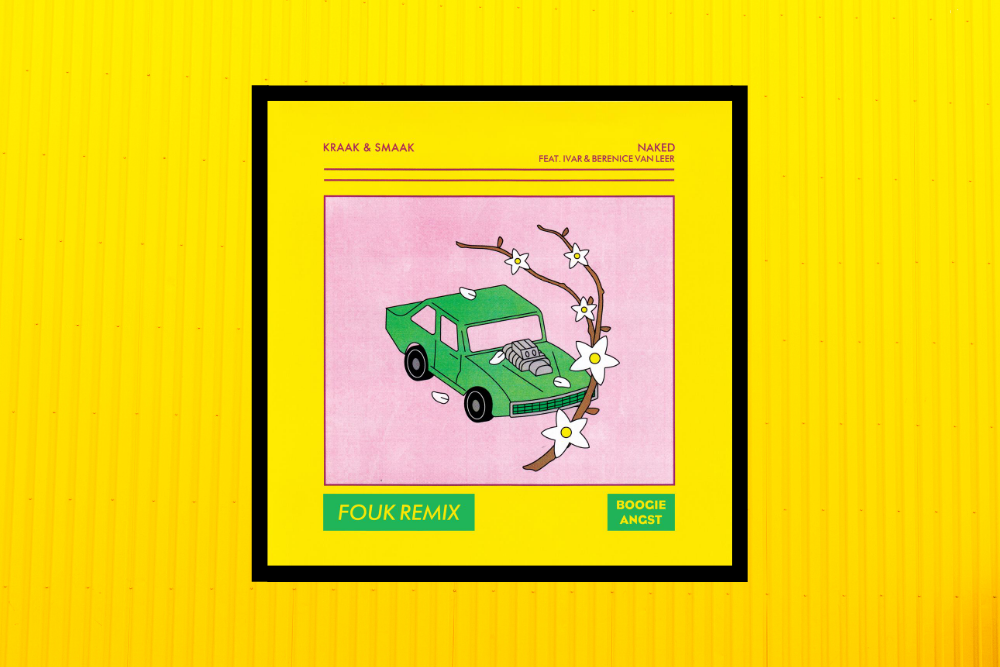 LV Premier – Kraak & Smaak – Naked (feat. IVAR & Berenice Van Leer) (Fouk Remix) [Boogie Angst]
Kraak & Smaak's latest release is a double header of sorts featuring two brand new tracks Naked and In Plain Sight. As we have to come to expect from Kraak & Smaak recently they are both quite brilliant, treading the ground between Nu Disco, Funk, Soul and modern electronica. Featuring the incredibly rich vocals of Kraak & Smaak live vocalists IVAR and Berenice van Leer they have the wonderful musical depth and a glowing warmth which has come to be a trademark of Kraak & Smaak's golden run of recent releases.
For In Plain Sight Kraak & Smaak have drafted in Vienna's Super talented Rodney Hunter for an energy packed slice of modern boogie. A deft bassline and super crisp drums align perfectly with the funk edge of the guitars to give an ever so slightly French disco backdrop for what is a summer track through and through.
Naked see's another of Le Visiteur Online's favourite artists Fouk step up to the remix plate. He has taken the track and flipped it into something ever so slightly deeper and darker yet no less euphoric. Deft pianos, Detroit-esque drums and those wonderful layers of harmonies all combine perfectly for a track which is both incessant and demands to be played over and over. Please note if you are about to embark on a remix project then this is exactly how it's done.
All together this is a bit of an all round classic summer release from Kraak & Smaak
Kraak & Smaak's Naked and In Plain Sight are out on 7th August. Grab them here: https://kraaksmaak.lnk.to/InPlainSightNaked
For more info check:
Kraak & Smaak:
https://facebook.com/KraakAndSmaak
https://soundcloud.com/kraaksmaak
https://kraaksmaak.bandcamp.com
Fouk
Facebook: https://www.facebook.com/justsayfouk/
Soundcloud: https://soundcloud.com/justsayfouk
Boogie Angst:
https://facebook.com/boogieangst
https://soundcloud.com/boogieangst
https://boogieangst.bandcamp.com
Tags:
Boogie Angst
,
fouk
,
kraak smaak