Melbourne Drum Authority – Natural High EP [Refuge Recordings]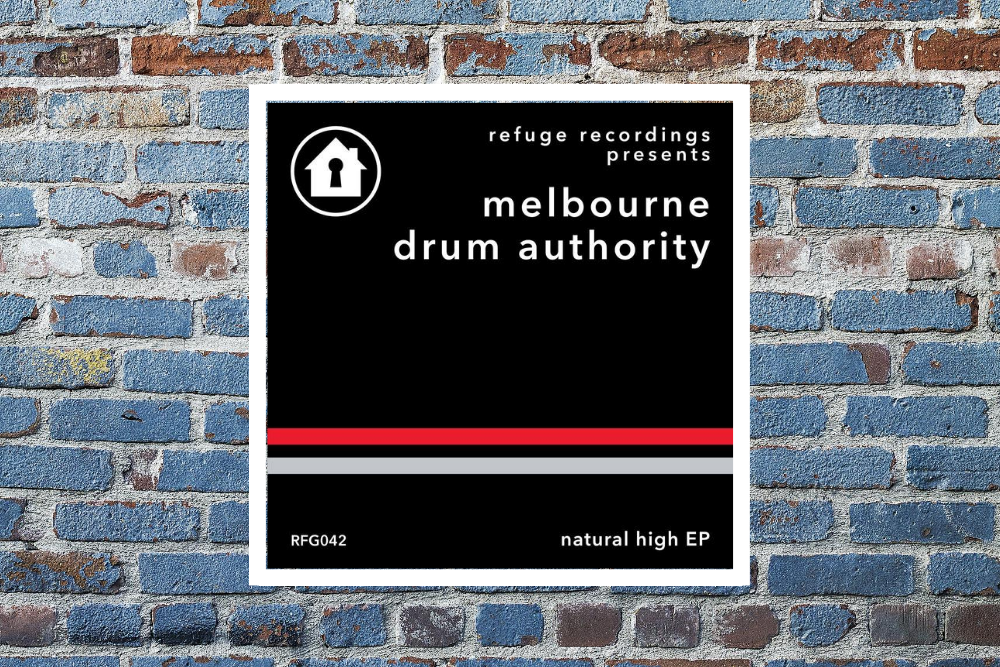 Melbourne Drum Authority – Natural High EP [Refuge Recordings]
Melbourne Drum Authority are a relatively new name on the scene but that hasn't stopped them landing feet first with a monster EP on the always excellent Australian label Refuge Recordings. It's a label which has recently played host to Demuir, Oliver Dollar, Phil Weeks and James Curd so you know the type of quality that they are looking for in their releases.
Their debut offering is a two track EP featuring two heavy hitting looped up disco house jams.
First up In the groove does just what it says in the tin. A heavy synth groove gives the track a ton of dancefloor impact before kicking into a Moroder-esque bassline. Looped up vocals and string stabs give this one bags of drama to keep the listener, and dancer for that matter, hooked from start to finish. This track is serious quality.
The second track on the EP Natural High is just very slightly deeper but still with plenty of juice for the floor. Boasting a very recognisable vocal sample, but one which none-the-less still has a little mystique about it, the track is another funk packed disco house jam. Strings and loops all work in perfect harmony to keep the feet moving.
For a debut offering this one is pretty special so we will definitely be keeping a close eye on Melbourne Drum Authority and we suggest that you do the same!
For more info check:
Melbourne Drum Authority Facebook: https://www.facebook.com/MelbourneDrumAuthority/
Melbourne Drum Authority Soundcloud: https://soundcloud.com/melbournedrumauthority
Refuge Recordings Facebook: https://www.facebook.com/refugeaus
Refuge Recordings Soundcloud: https://soundcloud.com/refugeaus
Tags:
disco house
,
Melbourne Drum Authority
,
Refuge Recordings