The Quick 6: An Intro To Mikeandtess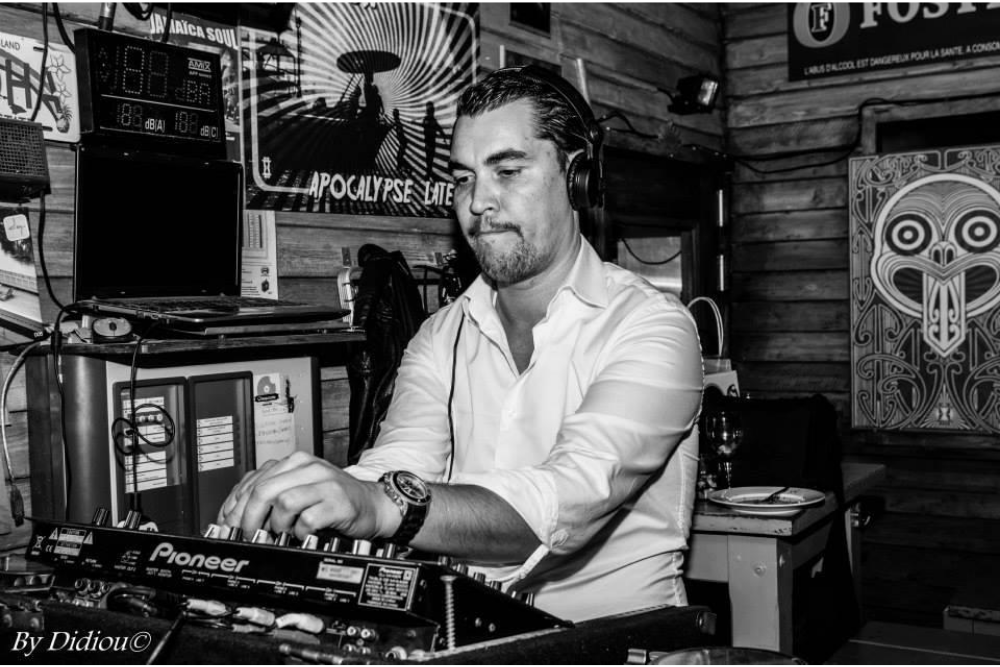 The Quick 6: An Intro To Mikeandtess
Mikeandtess is part of an incredible blossoming of talented disco producers coming out of France at the moment. He is a prolific edits producer crafting dancefloor ready cuts for both the underground and party floors. We have been really impressed with his work which regularly picks up many 10's of thousands of plays online. He also has a hugely loyal and ever expanding fanbase who have been eager to share his work. We spoke to Mikeandtess about his work and he also put together this brilliant mix for us. Please make sure that you give it a share on soundcloud.
Q1: Who is Mikeandtess?
I'm Mike aka Mikeandtess. I'm a solo producer and not a duo. Tess is my daughter's name, she's still too young to produce with me, but who knows?
I have been a DJ since 1995. I live in Aix en Provence in the South of France. I have made a little tour of the trendy places, restaurants, bars and clubs in my city. Currently I continue to play on the decks every few evenings.
For a few years now, I've been playlisted by a lot of my DJ friends all over the globe through my edits. I started more than 15 years ago creating mashups, then I moved on to rehabilitate soul, funk and disco music which is a style of music I like a lot. I also love pop, new wave and hip hop/rnb from the mid 90's.
Currently, I am working with my partner Mr Luke, on new musical projects with more varied universes. We have a lot of musical outings planned for this winter.
Q2: You are a prolific remixer with an extensive online following. What can you tell us about your remix series? What do you look for in a track before you choose to remix it and please can you give us 3 tracks your series which you would say are quintessential Mikeandtess productions?
Before starting an edit, I have no idea where it will go. I have a little list where, when I listen to songs, I think it would be cool to do something with it. When the time is available I attack the edits, however, it often happens that I leave a project for a while before finishing it off so that they have time to breathe.
Here are some examples of edits that I've loved doing:
Q3: The French disco scene is booming at the moment with a number of incredible artists starting to make a name on the international scene. Please tell us about the electronic scene where you are based. Which French artists have inspired and encouraged you?
At the moment in France, we are lucky to have a lot of talented artists like Chevals, Barry & Gibbs, Funkydeps, Tommy Glasses and Fat Laureen to name a few.
Yuksek and Art of Tones are already well established in the scene and have been for a very long time.
If we're talking about remixes or edits, the first one who inspired me was Dimitri from Paris. I've always liked his remixes and his compilations. He influenced me a lot. Over the last few years we also have a champion of revisions, The Reflex.
Q4: Please can you tell us about the Mikeandtess studio. What is your production set up, what is your indispensable piece of equipment or plugin that you use for the Mikeandtess sound? What is next on the Mikeandtess studio shopping list and please can you give us your three favourite studio tips for up-and-coming producers?
I have an iMac, a native instrument keyboard, a focusrite sound card, and Newmann monitors.
I use Logic X or Ableton Live 10 for edits or remixes, it depends on my mood.
I love the izotope packs for mixing and mastering, the coloring is just what I expected.
My next purchase will probably be a new computer because mine is from 2007 and it's getting a bit tired despite having changed all the elements in it.
My personal advice for those who want to start making edits:
Avoid distorting the original by accelerating the BPM too much, some tracks that are at 90 bpm are not very audible at 115 or 120 bpm.
Try to create your own version rather than just redoing the same thing which already exists. I often use instrumentals to add passages that are not on the vocal version. It's quite rare that I find multitracks, however, when it's the case I rebuild the track as I imagine it from the start.
Add coherent elements. Whether it's drums / piano or synth parts, it must be in harmony with the original. We all use sample banks I think but we can't take everything and anything and make it fit.
Who are your greatest influences as a producer?
Frankie Knuckles – Your love
In this track everything is magic, the loop, the bass and the voice, It's a true masterpiece. A beautiful production. For me it will always remain the greatest song from the late Frankie Knuckles. It's an anthem that I never get tired of.
Joe Smooth – Promised land
The first time I heard this track, I wanted to play the Synth, only to redo this song (I gave up the idea a long time since lol). This track introduced me and many of my colleagues to the love of House music.
Depeche Mode – Enjoy the silence
I have to mention my favourite band. I've been a very, very big fan from the very beginning with their first album. They are not too much to do with my edits but I love music so much that I can't just stay with one particular style.
What else can we expect from Mikeandtess in the next 12 months?
I've got an edit that will be released by the end of August on a compilation for Too Slow Too Disco.
I have an EP on the Dubplate Disco Recording label coming out in August as well.
I also have productions to follow before the end of the year on the Moving Head Records Label
I still have many edits in the pipleline and I will have at least a dozen new ones out before the end of the year. In fact I plan to finish many of the current projects that I have sitting. There will be of course be disco, funk, pop and soul music.
For more info please check:
Mikeandtess Facebook: https://www.facebook.com/mikeandtess/
Mikeandtess Soundcloud: https://soundcloud.com/mikeandtess13
Tags:
disco
,
mikeandtess