DJ Romain – 12 Tracks Which Massively Influenced My Career (LV Legends)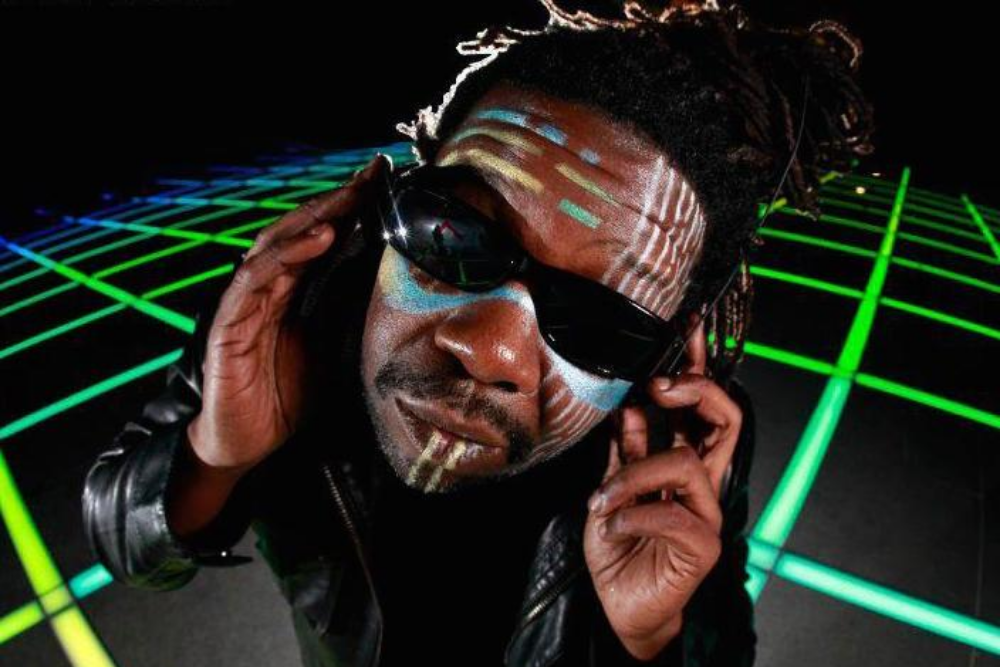 DJ Romain – 12 Tracks Which Massively Influenced My Career (LV Legends)
DJ Romain has been a permanent fixture on the New York club scene since the 90's. Starting out in local clubs and private parties his skills behind the decks were quickly recognised and he earned his first major break opening up for DJ Smash at the famous after hours club Save The Robots (88-94). It was a vibrant period where Romain continued to shine playing alongside other scene luminaries such as Francois K. Joe Clausell & Danny Krivit who he regularly guested with at Body & Soul from 97-2000. Across the years Romain has played at some of New Yorks stand out clubs including Tunnel, Sound Factory Bar, Palladium, Limelight and more recently Output and Black Flamingo.
DJ Romain is also a renowned producer and record label boss. Since his first release on Strictly Rhythm back in 1991 Romain has helped shaped the face of house music as we know it with a long list of stand out productions including collaborations with the likes of Robert Owens, Darryl D Bonneau & Jon Cutler.
Romain has been behind a number of labels including Romatt, Metro Trax and Nu Faze. In 2000 he had a huge international hit with Philly's Groove which he produced with Danny Krivit and which continues to garner regular plays in 2020. More recently DJ Romain has also worked with Angelo Ferreri at Mood Funk Records, Re-Tide Record and DJ Spen's label Quantize Records.
He continues to produce classic house music across a wide variety of styles. DJ Romain's latest release sees' him team up with the very talented Ralph Session for a track Dance Dance on Ralph's Bronx 84 EP which is out now via Half Assed Limited. It's another stunning addition to his discography. You can check out our full review HERE.
You can grab the EP from: https://www.deejay.de/Ralph_Session_Bronx_84_HALTD001_Vinyl__956757
To celebrate this sublime release LV Online spoke to Romain about some of the tracks which have helped guide his career. This is a wonderful interview which informs not only of Romain's influential career but also gives a huge amount of depth about the New York Club scene.
DJ Romain – 12 Tracks Which Massively Influenced My Career (LV Legends)
1.The Supremes – Stoned Love [Motown, 1970]
This was the 1st 45 record that I bought at the early age of 10 years old. I would pass by a soda shop near my school where they had a jukebox and I would stop thru on my way home and I would play Stoned love by the Supremes. At that time you could buy the 45 record for 50 cents. I bought it with my lunch money, that's how early I was addicted to music.
2. M.F.S.B. – Love Is The Message [Philadelphia International Records, 1973]
I first heard "Love Is The Message" at a school yard block party back in 1975. I was 13 years old at the time. I could hear the string section part from blocks away. The DJ playing it at the time was named DJ Flowers, he was extending that part of the song for like 15 minutes mixing across 2 decks. I was amazed, I went to buy the record thinking that it would be that long on the vinyl and sadly it was not. That's when I realized DJ flowers was mixing 2 copies of the vinyl back & forth to make it seem that long. That was the beginning of me entering the world of djing with 2 decks.
M.F.S.B. – Love Is The Message (Dj Romain House Mix)
Years later I got the chance to remix the track for Sony Music Group. Wayne Hunter aka DJ Smash helmed that project. There were about 20 songs to chose from. Love is the message was on that list of tracks. I jumped on it straight away.
3. BeBu Silvetti – Spring Rain [Salsoul, 1976]
This was the 1st 12 inch record I ever bought. It was a very big deal to me when it came out because before this record there were no 12 inch records available to my knowledge. If there were I never saw any before this record. Before 12 inch's you had to play the album version or the 45 inch record which was mad short and the sound quality wasn't the greatest. When this record came out I noticed the improved sound quality right away. The bass was fatter and the time length was much longer 8 to 13 minutes long, this gave you time to go to the bathroom.
4. Roy Ayers – Running Away [Polydor, 1977]
This was a major Brooklyn block party anthem. You would hear this playing after the West Indian day parade had been playing playing reggae and socca all day. When it got sundown after 8pm the DJs in the neighborhood would pull out the decks and start off with Roy Ayers Running Away to let you know that the disco music was about to start. I loved the breakdown and would try to mimic the drums on my SP1200 drum machine.
5. Caress – Opportunity [PAP, 1977]
This was a very inspiring track. I bought this song at NYC Vinylmania back in 1982. It was played a lot at NYC's Paradise Garage. I came into the store for weeks asking for this song and they never had it. Then one day I walked into the record store and the owner at the time, Charlie Grappone, was playing it loudly. I was like please tell me I can have that copy. He said "sure I was holding it for you, I saw you walking up the block and planned to play it soon as you walked into the store". Great times back then
6. DJ Romain & Matt Keys – Melted (Brooklyn: "City Of Churches" e.p) [Romatt, 1995]
This was the first time I launched a record label and it was with the help of Romon F. Wells. He helped me and my music partner at the time Matt Keyz Echols start our first record label back in 1995 called (Romatt Records). The 1st release was called "Touch Me" feat Nedelka Prescod and the 2nd release was a 4 track e.p called "Brooklyn A City Of Churches". The track "Melted" got a lot of radio airplay from the one and only Tony Humphries, he played it every week on his Kiss 98 fm mix show. Around that time we started to get calls from the local house labels like King St, Emotive Rec, Nervous Rec and Strictly Rhythm to bring them tracks.
7. Eternal Sun – 6/8 Drumz [Wave Records, 1998]
I love this track, it was a game changer for us as Romatt Productions in the NYC house community. We were inspired to create this style of house by the drummers in Brooklyn's Prospect Park. I would come through every Sunday and record the drummers in the park called Drummers Grove. They should have been called Drummers Groove! The drummers would play a 6/8 syncopated rhythm and I re did the drum programming in the same style back in the studio. Matt played the flute and did vocal chanting very much like Gorge Kranz (Din Da Da). That's how we came up with the idea. I remember shopping this track to every house label that existed in NYC at the time and nobody wanted to sign it because the drums were not your normal 4 to the floor house beat. I was asked by Body & Soul DJ Francois Kevorkian to cover for him at the club Body & Soul because he was DJing in Japan. I pressed an acetate version of the song for $40 so I could play it at the club. When I did the place went nuts. When Francois got back he called me and asked me what track was that I played when he was away that everybody keeps asking him for. I let him hear it and he signed it right away and gave us an album deal. That's when we went under the name "Eternal Sun". We performed the song twice at body & soul and its on the body & soul 2 compilation.
8. DJ Romain & Danny Krivit – Philly's Groove [Metro Trax, 2000]
Another great track I must say. It all started by me going early to club Body & Soul during the time I lived in chinatown NYC. I was walking distance from the club so I would go early to hear Danny Krivit. If I wanted to hear a demo version of something I did back at the studio I knew I could ask Danny to play it on the B&S sound system and he would. One day I asked him if he ever thought of doing a house track he said he would like to but the big studio's are too intimidating. I said well come to my small studio in chinatown and bring some records you would want to sample. He brought about 15 records. I said what song have you always wanted to sample? He pulled out the Harold Melvin & The Blue Notes with Teddy Pendergrass album. The song he picked was called "No One Could Ever Take Your Place" and the last 40 sec of the song it goes into this M.F.S.B Love is the message groove. Then I had Matt re play the bassline over the sample. At this time I had started another label called "Metro Trax". My good friend Jon Cutler helped me with the distribution of the label. We pressed 2000 copies and it went out the door right away, then we got a licensing offer from a label in London called Vision Recordings. They got Dave Lee on the remix and Linda Clifford on the vocals changing it up from being an instrumental sample track. It came out on the Body & Soul 3 compilation and it did really well and is still selling today in 2020. It will be re-released on Defected's Glitterbox label sometime this year.
Philly Groove infomercial
9.Todd Terry – Party People [Royal House, 1987]
This was a very influential house track for me. I had met Todd Terry back in 1994 at NYC club Nells on 14 st and 7 ave. I DJayed there on Monday nights. I was playing a track of mine off of a tape cassette. I was good at mixing from a tape decks to turntables. The singer I was working with Gail Powers sounded very much like Crystal Waters and Todd came up to me and asked if that was a new crystal waters track. I said "no its my track and my friend Gail Powers is the singer". He said "I gotta have this track for my Freeze label". He invited me to his recording studio in Park Slope, Brooklyn and introduced me to the SP1200 for the 1st time. He had 2 of them, I transferred the vocals to his 8 track tape recorder and he did a dope remix in front of my eyes on the SP 1200. I bought one 6 months after that visit and my production took off once I owned the SP1200. Thanks to Todd Terry putting me on to it.
10. Romatt Project – The Road [Kult Records, 1995]
Great track this. It brings back memories of living in Manhattan on 8 ave and corner of 14 st. I was living in a loft space above a live performance bar called Chicago Blues. Matt and I banged out tracks daily like it was time to make the doughnuts. I had an Alessis MMT8 sequencer, SP1200, Kerzweil k2500 sampler and a Juno 106 keyboard. I had made trax for Kult records before but this track was special. We did not want to sell it, we wanted to put it out ourselves but Kult made us an offer we could not refuse and the rest is house music history.
11. DJ Romain ft Darryl D Bonneau – It's The Spirit [Nu Faze, 2005]
Also a great song. At the time this came out it became an instant Club Shelter house jam. By this time Matt and I weren't working together on tracks together due to life. I went solo and started a label called Nu Faze Records with the help of Sean Holland of Syntax distribution. He helped me as the label manager. I put out a string of releases from 2003 thru 2007 until the record stores were closing down and music was going digital. In that time I released a song called "Its The Sprit". I am good friends with Darryl D Bonneau and I asked him to lay down some vocals. The session went really well. I think it took about 30mins to lay down the vocals. It was really good working with Darryl. I sent a copy of the vocals to Tyrone Solomon of 83 West and asked him to do a remix for me. I had no idea that his mix would be the mix that sold the song and put it in the classic house status. I still hear DJ's playing it in current house mixes on soundcloud and mixcloud. It's defo house classic.
12. Dj Romain Ft Hype Hunnets – Luv In The Club [AMA Recordings, 2012]
This was my first tech track that made some noise. It was signed to a label called AMA records got a lot of play from John Digweed.
Grab Romain's latest track  Dance Dance with Ralph Session from: https://www.deejay.de/Ralph_Session_Bronx_84_HALTD001_Vinyl__956757
For more info please check:
DJ Romain Facebook: https://www.facebook.com/djromainnyc/
DJ Romain Soundcloud: https://soundcloud.com/djromainny
Tags:
dj romain
,
Francois Kervorkian
,
house music
,
LV Legend
,
new york