LV Premier – Ralph Session & Dj Romain – Dance Dance [Half Assed]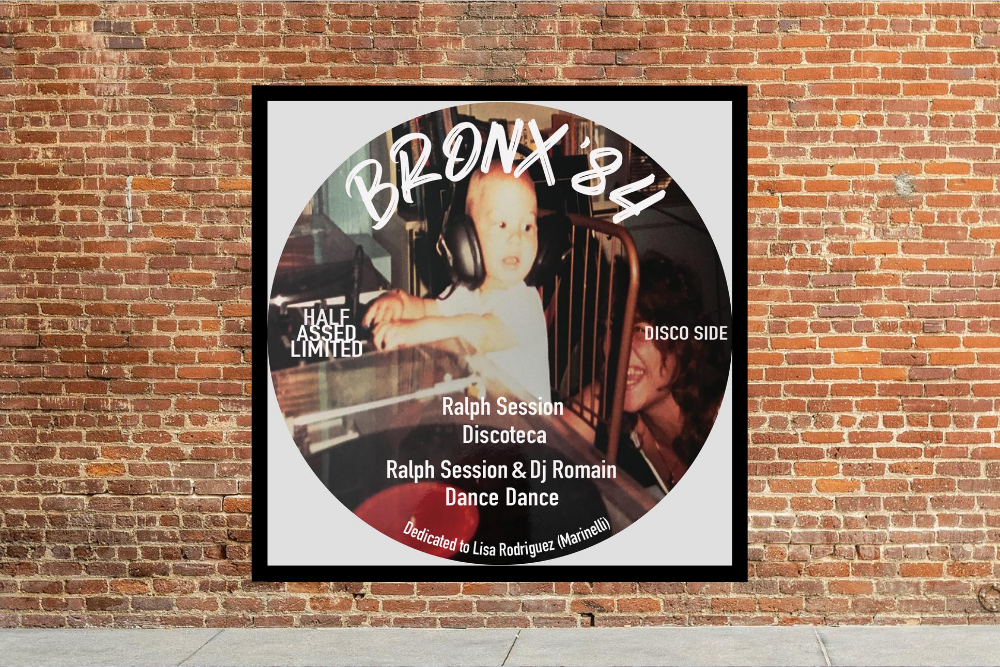 LV Premier – Ralph Session & Dj Romain – Dance Dance [Half Assed]
Ralph Session has been creating a strong reputation in the house world over the last 12 months with a series of extremely well crafted EP's. With a sound which pays homage to the classic sound of New York but with a bang up to date production feel his tracks have seriously impressed. You can check out some of his previous work HERE including a couple of brilliant DJ mixes that Ralph has put together for us.
Ralph's latest EP is his first outing on vinyl. Bronx 84 contains 4 sparkling cuts including a superb collaboration with one of the legends of the New York house scene DJ Romain.
The EP is split into two distinct sides the House side and the Disco side. Opening with the disco side first track up is Discoteca a powerful slice of looped up synth-heavy, peak-time disco. A huge rolling bassline and rock solid drum programming, which is a trademark of Ralph's releases, provide the perfect backdrop for stabs aplenty as pulsating layers of synth give this a classic Moroder feel but one which equally feels super fresh. A huge EP opener.
Backing up Discoteca on the disco side is Ralph's collaboration with DJ Romain Dance Dance. Like many of our DJ friends on here we have been longtime fans of DJ Romain who's tracks have been a staple of Le Visiteur DJ sets over the years so it's always a pleasure to get new music sent in from him. Dance Dance is a real classic slice of heavy disco groove laced house music. It sounds for all intents and purposes like a lost 90's classic straight out of the Henry Street box of tricks. Full of attitude this one has peak-time club written all over it and is sure to land firmly in many a DJ set over the coming months. Huge drums and moody synth pads lace the track as vocal stabs add plenty of drama. Make no mistake this one is dancefloor fire.
Over on the flip Turn it up see's Ralph back in his more familiar house territory. 90's synths, jacking drums and sax stabs all give this one a real dancefloor swagger.
Closing the EP and the house side out is I Feel It. Strong percussion leads the way along with the eponymous vocal stab. The classic keys and following bassline are packed with energy, add in spacey synths and this is yet another club smash.
Four superb tracks on one EP. Make sure you grab this one sharpish.
Ralph recorded a brilliant Strictly Rhythm worship mix for us recently. Check it out below!
Love this? Check out our House playlist HERE
For more info please check:
Ralph Session Facebook: https://www.facebook.com/ralph.session
Ralph Session Soundcloud: https://soundcloud.com/ralphsession
Ralph Session Bookings: Paul@TheUnityAgency.co.uk
DJ Romain Facebook: https://www.facebook.com/djromainnyc/
DJ Romain Soundcloud: https://soundcloud.com/djromainny
Tags:
dj romain
,
Half Assed
,
house music
,
Ralph Session