The Quick 6: An intro To Malfie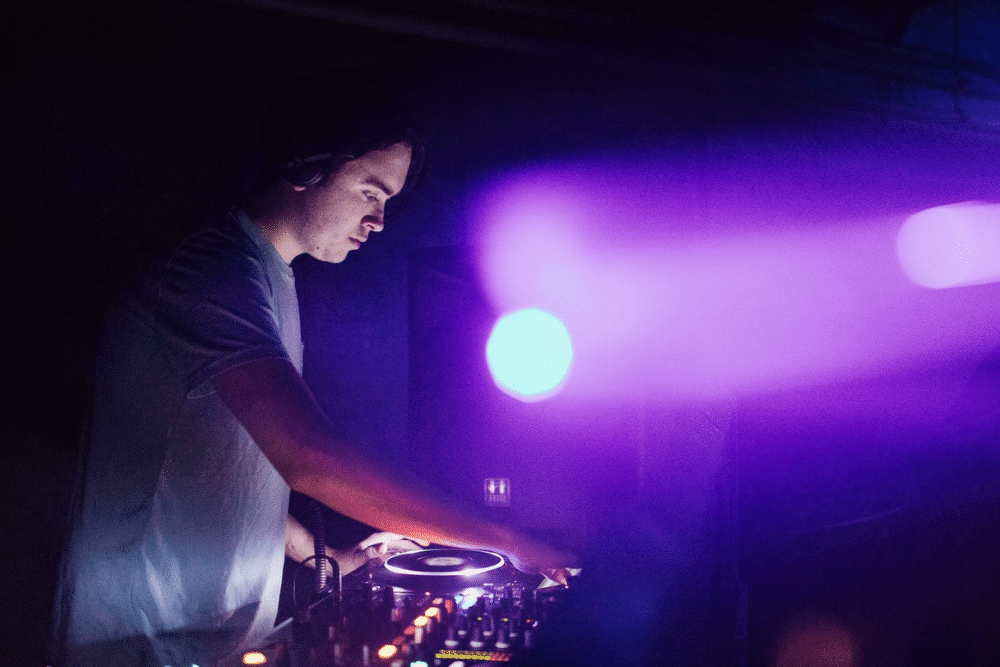 The Quick 6: An intro To Malfie
Robsoul has been a go to Le Visiteur label for many years, with Phil Weeks behind the label the quality has been assured hosting many bonefide legends including DJ Sneak, Demuir, Derrick Carter, JT Donaldson, Joss Moog and many more names who are now corner stones of the scene.
What we love about the label is their constant quest to unearth outstanding new talent and so it is with UK based producer Malfie. His debut EP dropped on the label last week and it's a classic Robsoul outing. Packed with outstanding jackin' beats, deep house chords, precision loops and occasional disco flourishes its house music for dark smokey basements.
We we seriously impressed with the EP and wanted to know more about this brilliant new artist. We has a quick chat with Malfi about his career to date, his influences and his studio. He also laid down an absolute scorcher of a house music for us. Check it out on Soundcloud and give it a share and help us spread the love!
Q1: Who is Malfie?
Hello guys, a pleasure to speak with you today and thanks for inviting me on! I'm a London based DJ/producer. My earliest experiences with DJing go back to my later school days when a couple friends started putting on some parties and I helped out with sorting the speakers and the music. At first I was just fading between two iPods on a mixer – it was messy as hell but we had a lot of fun doing it and it paved the way for me getting into it more and learning to mix properly. I went to Uni at Loughborough in 2014 and was lucky enough to meet the guys that ran a night called DBE. I became a resident DJ with DBE later that year and this was what I consider to be the real beginning for me.
I started playing the nights and learning my craft whilst supporting a huge range of guests such as Yousef, Bontan and Red Rack'em. DBE's close ties with Stealth just up the road in Nottingham meant that I was handed a slot there on a number of occasions which further helped me develop as a DJ. Around the same time I began producing and have been working on my sound for the last 5 years or so. In my time as a resident with DBE I'm grateful to have played at the likes of Phonox, XOYO, Hideout Festival and more.
Q2: What is your latest release?
My latest release is my debut EP, titled Loving You. It's on Robsoul Recordings and came out on Friday 4th December. It features four tracks that I made over the last couple years and gives a nice taste of my productions!
It follows on from earlier this year when Phil Weeks selected two of my tracks to feature on his OG House contest compilation. After the compilation was released, I sent him the Loving You demo and his response was great. Phil is a massive influence of mine so I was and still am over the moon to have him backing my music.
Malfie – Loving You EP (Robsoul Recordings)
Buy/stream link: https://orcd.co/rb248
Q3: Who are your greatest influences as a producer?
PS Project – Get On Down
Narrowing this down to three is never going to be easy but Phil Weeks and Robsoul as a whole have to be in there. There's so many tracks that I could pick for this but I'm going to go with this one from him and DJ Sneak, it really gets things going and I just love playing it.
Josh Butler & Bontan – We Found A Place (feat. Josh Barry)
Josh Butler and Bontan were both big influences on me when I was first starting out DJing and this collab from them brings back so many great memories from that point in time.
Kerri Chandler – On My Way
This track by Kerri Chandler is one of those tracks you could have on loop for hours, like much of his work for that matter. It's so good. Not much more needs to be said here.
Q4: Please tell us about the electronic scene where you are based. Which artists from your local scene past and present have inspired and encouraged you and what parties that you love going to have helped your musical evolution?
I am based in London currently so when things are normal there is always lots going on, although my time based in Loughborough has had the biggest impact on me to date, with nights at Nottingham's Stealth playing a big part alongside nights at the aforementioned DBE. Artists wise, the whole DBE crew have inspired and encouraged me for the last 6 years. The range of music produced and played by the residents is amazing. One name that often gets mentioned round that way is former resident Latmun; he is an obvious inspiration but beyond that there are a lot of projects from within the crew that I'm very excited to see develop!
Q5: Your Studio: Please can you tell us about your studio. What is your production set up? What is your indispensable piece of equipment or plugin that you use for your sound? What is next on your studio shopping list and please can you give us your three favourite studio tips for up-and-coming producers?
My workspace includes HS7's, an MPC Ren, a Behringer TD-3 and I use Ableton. I have my 1210s and a Xone 43 set up next to it all. All pieces feel indispensable at times so it is hard to pick between them. The TD-3 is the latest addition. I don't know what the next addition will be yet but for now things feel good the way they are! I'd like to add a drum machine in at some point down the line but I'm in no rush to do so right now.
My three tips would be
1. Keep trying new things – whether that be new styles of tracks or new techniques you use when making them. You'll naturally carry forward the things that work best for you into the next projects.
2. Walking away for a bit if you hit a wall can help. Come back on fresh ears and more often than not you'll know what you need to do! (I could do with taking this advice myself sometimes…)
3. Make music that gets you going. Be patient and just keep working on your music. As long as you're still enjoying it and you're putting in the time then you'll keep getting better at it.
Q6: What else can we expect from Malfie in the next 12 months?
I'm sitting on a lot of music now and I'd love to get more of it out there, so hopefully we'll see some of that! Who knows what the next 12 months will hold, but like all of us right now, I hope the day everyone can be back in the clubs together isn't too far off. Thanks again for having me on and I hope you dig the mix!
For more info please check:
DJ Malfie Facebook: www.facebook.com/djMalfie
DJ Malfie Soundcloud: www.soundcloud.com/djmalfie
DJ Malfie Instagram: www.instagram.com/djmalfie
LV Mixtape 181 – DJ Malfie Tracklist
1. Inland Knights – Bounce (Original Mix)
2. DJ Sneak, Tripmastaz, Rare Two Inc. – Last Tango In Yo Ass (Original Mix)
3. John Dimas, Jose Amba – Groove Me feat. Jose Amba (Original Mix)
4. Federico Baracco – How I Feel (Original Mix)
5. Malfie – Miss Ecstasy (Original Mix)
6. Chris Carrier – Fever Tree (Original Mix)
7. Third Deck – Smoke (Original Mix)
8. Spencer Parker – Somebody Scream (Original Mix)
9. Dan Shake – The Bee Won (Original Mix)
10. Sven Väth – L'Esperanza (Derrick Carter Remix)
11. Jason Hodges, William Alexander – Our World (Chuck Daniels Raw Mix)
12. Malfie – Cool Smooth Beat (Original Mix)
13. Malfie – The Stroller (Original Mix)
14. Delano Smith – Moon Dance (Original Mix)
Tags:
DJ Malfi
,
house music
,
robsoul