The Quick 6: An intro To Simon Hinter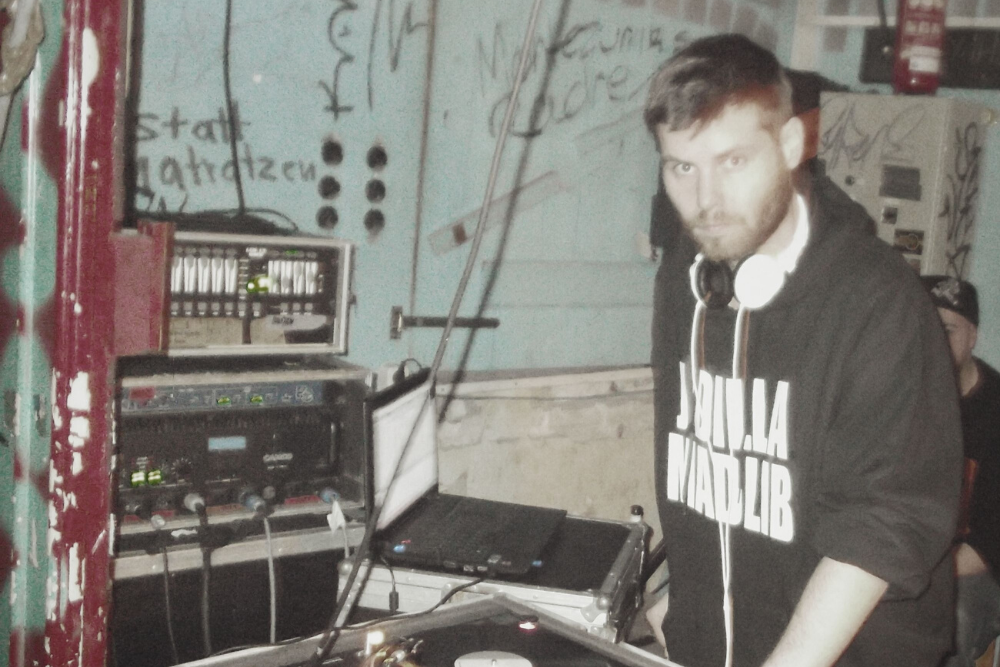 The Quick 6: An intro To Simon Hinter
Simon Hinter was a new name to us when his latest Tired Up EP dropped through the digital post courtesy of the good people at Freerange Records. Safe to say we were blown away by the quality of the EP. From deep dusty looped up house to peak time MPC jams it's cool samples, jacking beats and atmosphere aplenty are Le Visiteur through and through.
The EP is out now and you can grab it via: https://freerangerecords.bandcamp.com/album/tired-up-ep
We asked Simon to step up to the decks to record a mix for us which you can check below and we also asked him a few questions to help us get to know him a little better. This is hopefully an artist who we will be hearing much more from over the coming months. Please give the mix a share on soundcloud if it's starts you party!
Q1: Who is Simon Hinter?
I'm a producer and DJ from Siegen, Germany. I had my first musical experiences in the mid 90's listening to Hip Hop, Soul and Funk and this has always influenced my own work. I went to my first techno parties around 2000 and at that time I started collecting more house & techno records like the early Daft Punk, Ian Pooley or Laurent Garnier. Those records brought me more into the Dance Music scene.
Q2: What is your current release?
My latest EP is a classic house 4 tracker based on chopped samples and filtered baselines, except Heaven & Hell where I used a couple of synths. It's definitely very oldschool. For the Tired Up track I included some chopped up spoken word samples here and there combined them with a deep low filtered Funk Sample which I used for the Baseline. Lifestreams is also very housey with short chopped up soul samples and a few small synth stabs shimmering in the back. The last track Looking Back opens up a bit more melancholic with it's sample and it's also very funky and focused on the dancefloor.
Q3: Who are your greatest influences as a producer?
Curtis Mayfield – Move on up
I first heard this track in a 441 Skate Video and it blew my mind from the first second. It's such a nice song. Play this at your party and the ladies will dance. 🙂
Pete Rock – Pete's Jazz (2001)
I really love this record. This LP brought me more into the beatmaking thing and for me this is one of the best chilled out Hip Hop instrumental LP's ever made and it influenced me a lot.
The Prodigy – Music for the Jilted Generation
I bought the first two Prodigy Albums in the early nineties at our school flea market. I think I was around 13 years old. I can't say how often I listened to this record till today. It's definitely one of my all time favorite Breakbeat records.
Q4: Please tell us about the electronic scene where you are based. What artists do you love past and present that have inspired and encouraged you and what parties that you love going to have helped your musical evolution.
There wasn't really a scene when I started getting into music but a few good friends and luckily myself worked at our local record store ten years ago. I went to some clubs around Germany and got more and more addicted to House and Techno Music. A few years later I did some local parties with my friends and I started to produce my own tracks. After my first releases around 2012 I received some nice requests here and there and played some DJ and Live gigs. It's getting a bit quiet right now, so I think it's a good decision to bring out some more music.
Q5: What can you tell us about the theme of the mix you have done for us and what are some of the key tracks for you?
I tried to put mostly classics in the mix. There are a few tracks I discovered over the years and always wanted to play them. There's no special key track but definitely a few upcoming Simon Hinter tracks. I hope you like it.
Q6: What else can we expect from Simon Hinter in the next 12 months?
There are more releases & exclusives in the pipeline and hopefully they will be released this year. I'm continuously working on new music and I have lots of projects planned for the next couple of years.
For more info on Simon Hinter please check:
Facebook: https://www.facebook.com/Simon-Hinter-105471609518747/
Soundcloud: https://soundcloud.com/simonhinter
Tags:
Deep House
,
freerange records
,
Simon Hinter