The Quick 6 – Greg Paulus [Freerange Records]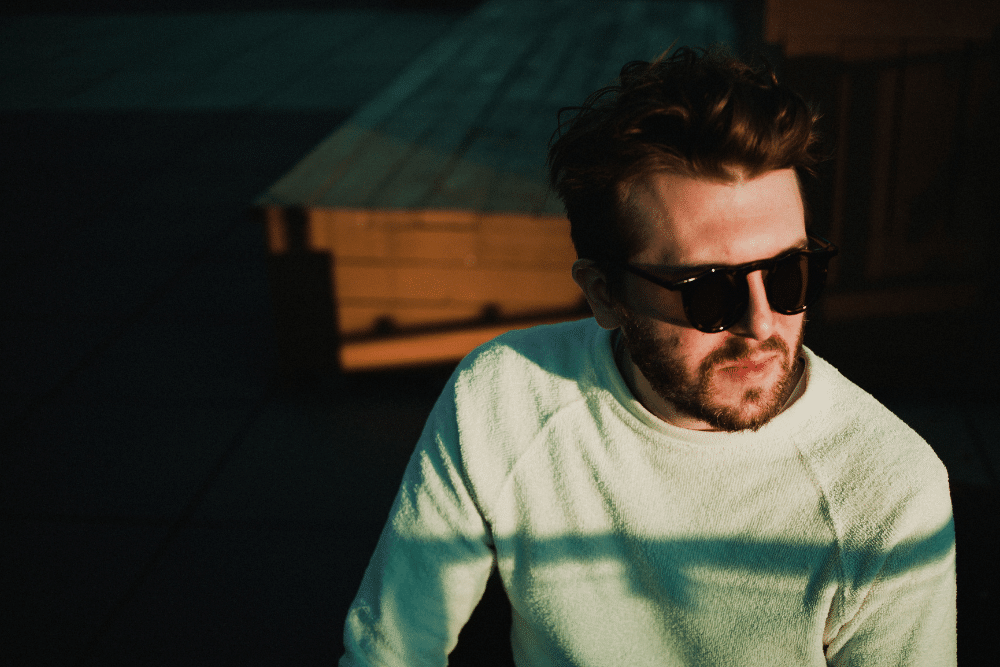 The Quick 6 – Greg Paulus [Freerange Records]
Like what you hear? To help support LV Online buy us a coffee via Ko-FI. Click HERE
Greg Paulus is an artist with an incredible history behind him. From his Jazz roots which saw him study at Stanford Jazz Residency through his partnership with Nick DeBruyn as No Regular Play who toured the globe on the back of two successful albums. As a musician he has played with everyone from Jazz greats to touring with Matthew Dear and playing with Guy Gerber and Puff Daddy.
His is an incredible musical story. Across all the years since graduating and moving to Brookyln he has been obsessed with electronic music and has been crafting his own pieces as well as all of his collaborative work. His latest release see's him hook up with Freerange Records for the outstanding three track deep house City Movements EP.
Greg also laid down an brilliant mix for us which you can check above. Please give it a share on Soundcloud and help spread the love x
I spoke to Greg about his incredible career.
Q1: Who is Greg Paulus?
Well I've just been born into it! My father, Stephen Paulus, was a classical composer so I was already learning notes in the womb! Music was around us all the time at home. I somehow ended up in the skate community and we were watching these skate videos that had just the best tracks and I realised they're all samples of music like Dizzy Gillespie, Getz & Gilberto and so we started a band to try and learn the original songs the samples were from. I became immersed in jazz along with my friend, pianist John Camp. I started playing and sitting in at local clubs, studied at the Stanford Jazz Residency and ended up going to Manhattan School of Music. During my time there I spent every night out at the NYC jam sessions playing with people like Robert Glasper and Roy Hargrove.
After graduating I became disillusioned with the jazz scene and became obsessed with electronic music. First Autechre, Funckarma etc. then Techno and House music really took over for me. My best friend Nick DeBruyn, my partner in No Regular Play moved to Brooklyn and we started our project with Wolf + Lamb Records. I had just finished a couple years on tour with the band Beirut, and suddenly found myself moved into the Marcy Hotel and DJing and producing there. We put out Owe Me which did well and got us signed to booking agencies and a steady amount of touring. We released two albums, Endangered Species and Can't You See, a slew of EP's and remixes, and toured consistently for about 10 years. While all of this was going on I continued to release some music on my own and record a bunch of trumpet for people like Guy Gerber and Puff Daddy and Francis Harris. During this time I toured as a trumpet player in Matthew Dear's live band for a few years.
The most notable thing for me was writing a 35 minute piece with my father for the Minnesota Orchestra in 2011 that I also performed in. It was a jazz quintet improvising with some electronics, with a hundred person orchestra of the best players in the world surrounding us. It was truly epic!
Q2: What are your latest releases? 
My latest releases are with Yotam Avni and dOP on Kompakt, the album is called Was Here. There was also a No Regular Play EP on Leftroom Records called Room Keeps Spinning. I have done some trumpet work for a Mystery Artist on Lobster Theramin, the record is called Pearls, and that is Vinyl only. There is also a release on our NRP label Traffic Control entitled Vonnie's Groove.
For this latest release on Freerange I'll let the listener's imagination wander but briefly: Breezy Point is the bus stop for a beach my girlfriend and I frequent in the Far Rockaways during the summer. Do You Love Me? is the constant questioning of one's relationship for better or worse and I did the entire vocal in one take! Mr. Lee's Trophy Theme is my interpretation of the theme music Spike Lee would be listening to while rolling up to the Oscar's to collect his trophy for his latest movie Da 5 Bloods. Everything just came to me after watching that wild and brilliant movie!
Grab the EP from: https://www.juno.co.uk/products/greg-paulus-city-movements-ep/796675-01/
Q3: Who are your greatest influences as a producer?
HERBIE HANCOCK – No Means Yes
I love this album Sunlight, Herbie's playing is flawless, the production is just perfect. I love this 70's South East Asian vibe they get going in the melody.
GEORGE BENSON/QUINCY JONES – Give Me The Night
Perfect groove, sick bass, great arrangement, very catcyh vocals and backups, u can really hear the Quincy in this!
D'ANGELO – Chicken Grease
This is the live version which is more fun to watch obviously. But the studio recording is just insane. Sick band with Questlove, my idol Roy Hargrove, prod. with J Dilla, Pino Palladino playing ridiculous bass, fantastic engineering by Russell Elevado, all to tape, no computers and of course the best singing and playing from D'Angelo. The bass and snare placements on this album… I've been trying to copy for years.
Q4: Tell us about the electronic scene in Brooklyn. Which artists from your local scene past and present have inspired and encouraged you and what parties that you love going to have helped your musical evolution?
Brooklyn is a cornucopia of delights, it's so sad to not be able to do what we do best due to this pandemic. the spirit is building, we are patient and when we get back into rooms together, it will be magical. The Wolf + Lamb parties were obviously integral in the development of my sound. The Marcy Hotel really bloomed into a beautiful thing that still resonates to this day. warm music, people feeling free, it was just perfect.
As I've gotten older I go out a liiiiitle less but when I do now it is great and I realize this vibe in NYC is ever present, I'm so fortunate to have any part in it. I'm very inspired by the crew of people that I worked with on this record. Taylor Bense co-produced the first two tracks and the third track is with Teddy Stuart. These two guys are the best in the biz, hands down. Teddy runs the top tier company that is Samples from Mars and Taylor is working at the amazing Hyperballad Studios, churning out the entire spectrum of music. Both of these guys have such a unique approach to making music and it's just a joy to work with such talented individuals. They inspire me constantly.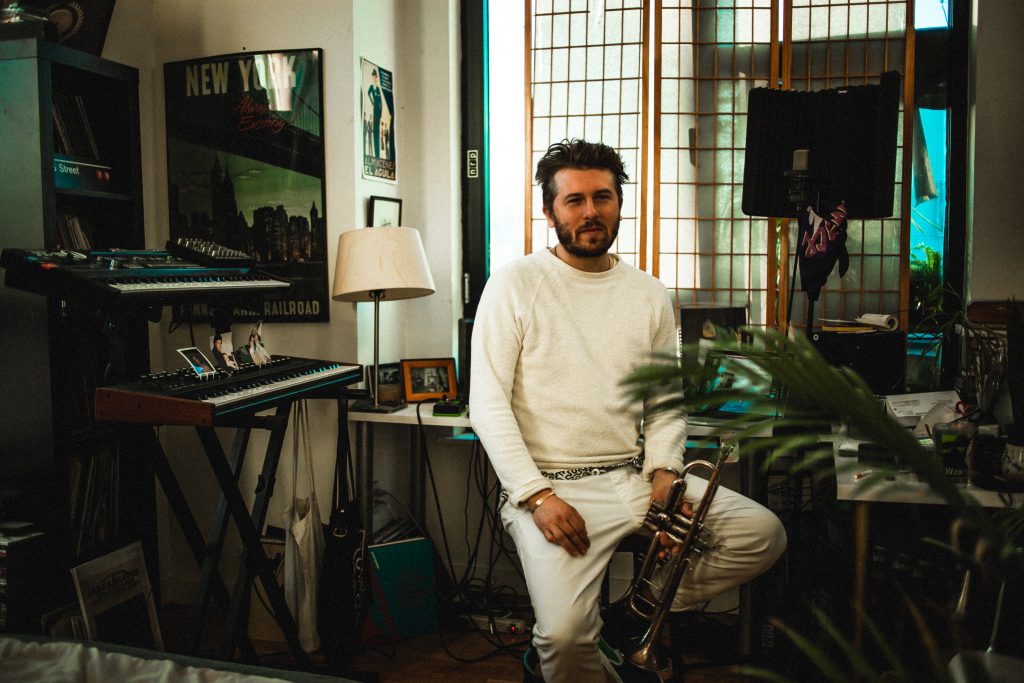 Greg Paulus
Q5: Your Studio: Please can you tell us about your studio. What is your production set up?  What is your indispensable piece of equipment or plugin that you use for your sound? What is next on your studio shopping list and please can you give us your three favourite studio tips for up-and-coming producers?
I have an Roland JX3P that I use for everything, a Nord Electro 3, Prophet 8 and an AKG mic in my home studio. Pre pandemic I mostly worked at Hyperballad Studios where I would use a Neumon u87 for vox/trumpet, Distressors, Bae Neve pre's, Korg MS-10, an old Casio, Mellotron, Cat Synthesizer, Mini Moog, Arp 2600, Juno 106, etc. I don't use too many plug ins other than sound toys. When mixing the tracks with Taylor Bense (Breezy Point and Do You Love Me?, we did a lot of re-amping of all the parts through a fender guitar amp, and with Teddy we recorded the final mix to a beautiful tape machine, so it's all over the place in a very good way! There's so many things I'd love to buy for my home studio, but since I haven't worked since March that's a long way off HA!
Q6: What else can we expect from Greg Paulus in the next 12 months?
I've got an album coming, there's new music with Francis Harris, trumpet playing on the new Soul Clap album, music with Guti and Dani Ramos, an NRP remix of Life on Planets and Taylor Bense on Kitsune, a track with Jimpster on Freerange, amazing things with Lost Souls of Saturn (Seth Troxler and Phil Moffa), some really cool music with Konrad Black, some great new stuff with Grant, an EP with John Camp and Taylor Bense and a bunch of stuff with Teddy Stuart so just need to get it done! I'm so fortunate to work with all of these badass people, all i can say is we'll make the best possible music we can make and won't stop ever. music is for the people we are the vessel
Love this? Check out our Disco and House playlists HERE
For more info please check:
Greg Paulus Facebook: https://www.facebook.com/greg.paulus.14
Greg Paulus Insgragram: https://www.instagram.com/gregpaulus/
Freerange Facebook: https://www.facebook.com/FreerangeRecords/
Freerange Soundcloud: https://soundcloud.com/freerangerecords
Freerange Instagram: https://www.instagram.com/freerangerecords
Freerange Twitter: https://twitter.com/freerangerec
LV Selectors 19 – Greg Paulus – Tracklist
Greg's Covid Trumpet Walk to the Stage of the Imagination – (iphone) /
BRISA – Cumfeelthemusic – Bastard Jazz Recordings
Greg Paulus – Do You Love Me? – Freerange Records
Greg Paulus – Breezy Point – Freerange Records
Lee Curtiss & Steingold – Feed the Funk – House Of EFUNK Records
The Juan Maclean – Happy House (Matthew Dear vs Audion Remix) – DFA Records
Corazon de Melon – Drop Dat (DJ Aakmael Dubb) – Good Company Records
Greg Paulus – You See What I Do? (unreleased)
Roisin Murphy – Incapable – Skint
Waajeed – Winston's Midnight Disco – Dirt Tech Reck
Moodymann Feat. Amp Fiddler – Taken Away – KDJ
Greg Paulus – Mr. Lee's Trophy Theme – Freerange Records