The Quick 6: Nico Lahs [Delusions of Grandeur]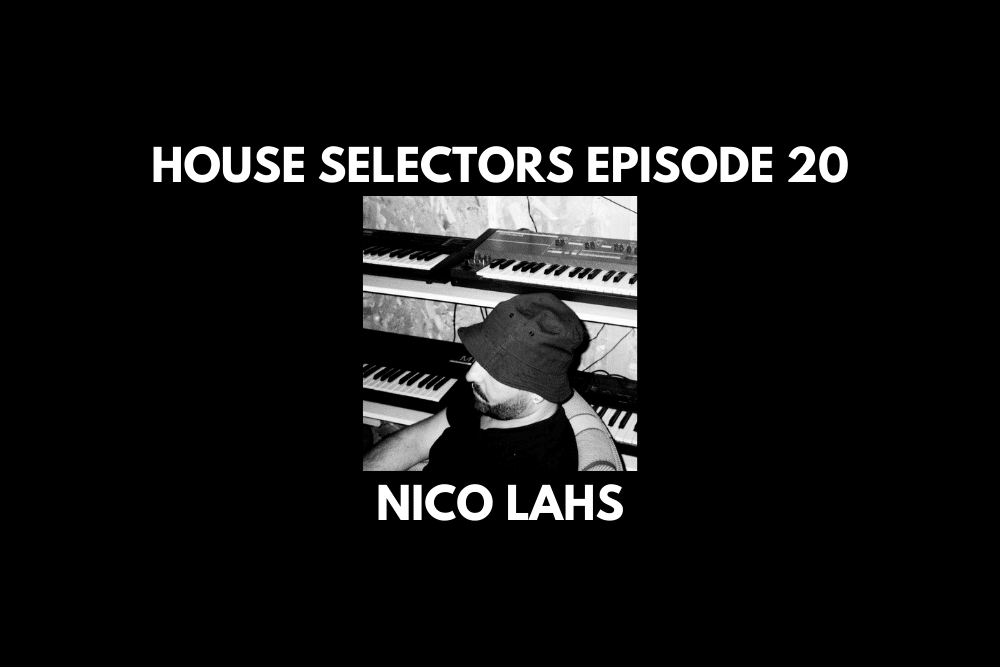 The Quick 6: Nico Lahs [Delusions of Grandeur]
Nico Lahs is an Italian producer who simply lives breathes and exudes music in it's purest sense. He has been releasing incredible music for more than a decade under a series of aliases as well as his own name. He has released in a variety of styles with some of the finest labels around including Hot Haus, Royal Oak, Metamorphic Last Night On Earth and Ovum to name but a few.
His latest release see's him land with an outstanding deep house EP Got me Coming Back on Jimpsters Delusions Of Grandeur. It features four tracks from across the many varied facets of Nico's musical spectrum from the groove of Got Me Coming Back through the drum heavy Deep Down In My Soul via the classic deep house of Your Sweet Lovin' and on to the jazzy looped up tones of How's Life. It's a truly exciting EP.
You can grab it from: https://nicolahs.bandcamp.com/album/got-me-coming-back-ep
To celebrate the EP Nico recorded a very special mixtape for us featuring many of his own productions past, present and future as well as some personal favourite cuts. If you love the mix please give it a share on Soundcloud and help us spread the love.
We also spoke to Nico about his incredible career.
Hi there Nico thanks for speaking to us today,
Q1: You have an extensive background in music with a long list of releases under many pseudonyms on some of the finest labels out there. What can you tell us about your musical background and who exactly is Nico Lahs?
Hi guys, first of all, I want to thank you for inviting me. I'm glad to sit here with you today to talk a little bit about myself.
Well, what to say, it's been an incredible ride by far and I hope there will be more. I'm very pleased to have been able to achieve some major goals with all the labels I've been working with and all the projects I've been bringing on.
Who exactly is Nico Lahs? Well, as you can hear from the wide range of sounds and genres I've been dealing with over the years, in the various facets, my musical evolution has been influenced and determined by many styles since childhood, of course, as for each of us.
The first influences come obviously from my father who is a musician, so he helped me to study instruments when I was younger. And then obviously also listening to records I inherited, records of Italian artists such as the famous drummer Tullio De Piscopo I've been fascinated by. He has always been a source of inspiration for me, and because of him I started studying drums and refining my study of it. I liked his conception of groove, how he recreated the types of sounds that for me in those years were very experimental. He did it to a really high level, in my opinion. And in addition, surely the black music, from jazz to hip hop and whatever came out of Chicago, Detroit, New York… I mean, really all the stuff coming out of the US in those years, the Motown stuff, Kool & The Gang, the 80's disco. Whether it was Italian, American or French it really represented me in a lot of ways and still does today.
So, from there, let's say my background was built after my research and also on my personal taste, becoming more and more refined over time and it's a research that still goes on.
Q2: What is your latest release?
Well, my latest release is "Deep Down In My Soul" on Jimpster's Delusions of Grandeur. It's pretty special to me because those 4 tracks were born in a period when I had just come back from a trip to Chicago and Detroit back in May 2019 and that mood was reflected in a series tracks. Probably more than twenty tracks were born at that time, some of which are parts of my album "Freedom" released on Adeen Records last year. Some others have only been finalized after the album because some of them were only projects I started in America so I brought them home to my studio in Bari, added synths, keyboard parts and I mixed them well so that I could make the best music possible, but they are all part of a specific historical period where I was very inspired. Also the EP on Dailysession, my great friend Toshi aka DJ Monchan's label I respect very much, was born in that period.
Funny fact: probably years before I've been sending some of my stuff to Jimpster, but for some reason I never had the chance to connect with him. When my EP on Dailysession was released, Jimpster was one of the very first supporters of it and played a track in one of his Sofa Sessions, and then reached out to me asking for some of my stuff. I can say I'm more than pleased to finally release those tracks with Jamie's label. He's an artist that I have respected for many years and certainly a pillar of European deep house. Probably I would have wanted to collaborate with him a long time ago but for one thing or another, it never materialized before. But now I'm more than pleased this happened. I'm happy about my debut on DOG and think that this is the best output for this record and that really means a lot to me. Also, I think this might be just the beginning of a long and prolific collaboration with Jamie. Let's see!
Q3: Who are your greatest influences as a producer?
This is always a difficult task but I'll try my best.
Chic – Everybody Dance (Extended Version)
I remember when I first heard this song thanks to my parents. It's always been one of those tracks that got me moving and every time I have listened to it in a DJ set, it is always like the first time. You know, some things cannot be described: you just fall in love with them.
Midnight Star – Midas Touch
This song came out the year before I was born, so I've been listening to it ever since, or at least since I can remember. I've always been a great lover of funk, R&B and soul, and this one encapsulates all of the elements of an authentic hit, and a quality one at that. It's a classic, an evergreen, sounding so fresh still in 2021. Well, actually, if a brand new song like that came out tomorrow, to me it would be an instant hit and a new favorite of mine.
Tullio De Piscopo – Fastness
As said before, Tullio always played a key role in my education and he's a living legend of drums and one of my heroes. This is an authentic 3 minutes fully instrumental masterwork for solo drums and percussions, catching the spirit of the very early Tullio De Piscopo, before he became the most requested Italian drummer from 1974 on.
It was actually written by Aldo Pagani under the moniker of Jujuy, for Pagani's own label "Analogy" but performed by Tullio De Piscopo, and I think he totally nailed it with his performance, putting in all his genius, his visionariness and his mastery.
This track (and the whole 45") has everything: it's funk, it's disco, it's tribal, it's psychedelic and, why not, it's techno.
Q4: Please tell us about the electronic scene where you are based. Which artists from your local scene past and present have inspired and encouraged you and what parties that you love going to have helped your musical evolution?
Surely talking about my local scene now I have a very good and positive vision, I mean, in the last few years it has really grown a lot and it has seen the birth of many new producers, compared to when I started over 10 years ago and we were two cats. I am very happy about that. I'm glad that, even in a little way that I gave a contribution to make this happen in Bari, my hometown. I always wanted my city to have its place in the world and I'm proud to say I'm from Bari. I wouldn't change it for any other.
Needless to say, if I have to talk about influences as producers in my city, maybe it could be a cultural gap of mine, but there is no one who influenced me in the world of electronic music. I cannot actually remember a long tradition of producers in Bari (and maybe in Puglia too) before 2005 or so. But certainly, there were places like Divinae Follie, a club that was defined as the privileged stage of musical trends and entertainment of Southern Italy and in the 90's was a kind of church of house music where you could go to listen to Morales, Sanchez, Knuckles… I mean, all those DJs and producers I like, that contributed to create the house music movement. I have vague memories because I was very young, but sometimes I managed to sneak into this place, and it's there that I started appreciating this world and getting interested in production and DJing.
Now there are certainly many talents, there is a lot of quality in the city, and it seems Bari is finally getting its recognition in the world.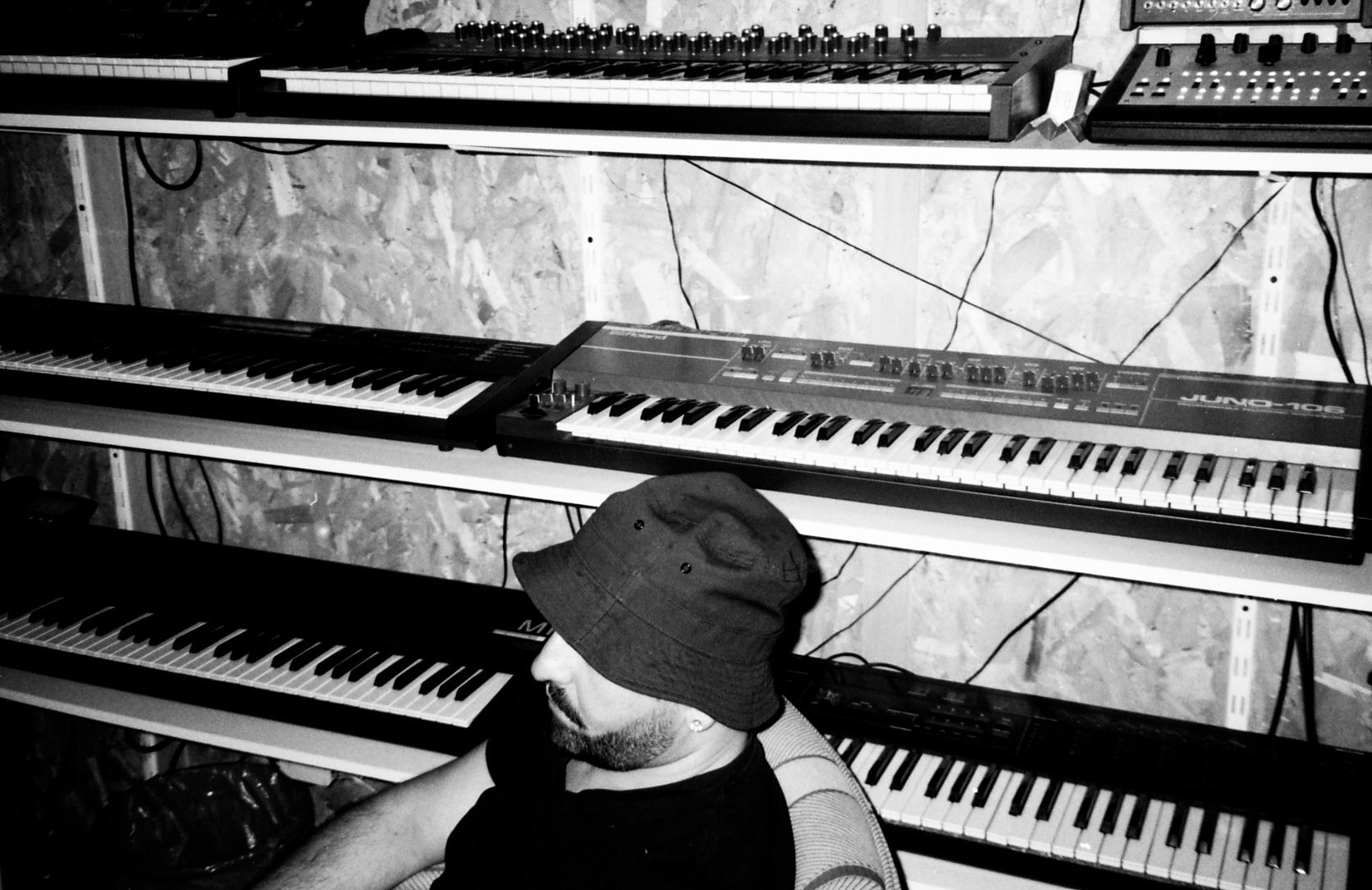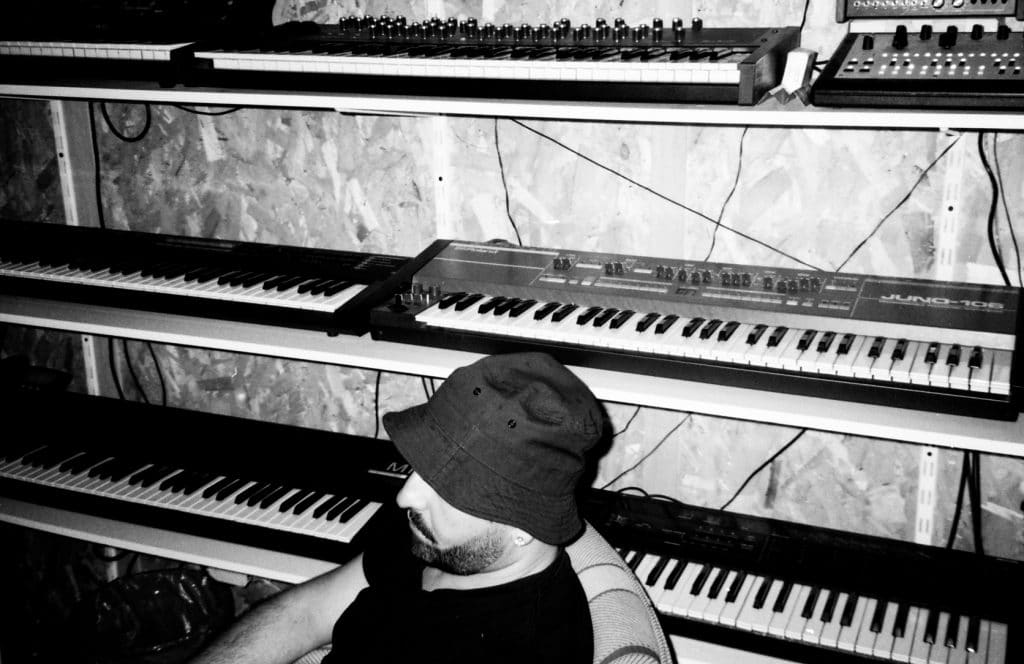 Nico Lahs
Q5: Your Studio: Please can you tell us about your studio? What is your production setup?  What is your indispensable piece of equipment or plugin that you use for your sound? What is next on your studio shopping list and please can you give us your three favourite studio tips for up-and-coming producers?
Definitely, as far as production goes, I like to produce both analog and digital. I own various synthesizers, both vintage and contemporary. I also obviously own, I guess like we all do, a computer where there's a sequencer. Obviously, I also like to combine the two for some things that are a little more complex, but I also like to jam a little rawer, just using synthesizers. If you go into specifics, I have a Roland Juno 106, Korg M1, Korg DW-8000, Prophet 8, Moog Little Phatty, Yamaha DX7, Akai MPC 1000 and Akai MPC Live, Roland TR-09 Boutique, Behringer RD-8, SSL outboard, Tascam analog mixer, Adam A77X speakers and Universal Audio soundcard. They are obviously all hooked up and running so that I can get my idea into the sequencer or machines in the most immediate way possible.
As for my favorite gear, I'm a lover of pads and piano, so the Korg M1 is definitely my pick. I like to use it both as a synth, as a keyboard and as a plugin. Also the MPC is fundamental to me. I always try to bring it with me because it's a great way to have a groove on-the-fly, so as not to ever lose the feeling of the human, that is as if I was really playing an instrument.
As for next in my studio shopping list, honestly there would be a lot of purchases I'd like to make. Definitely another mastering compressor will be the next and also I'd like to buy back a Fender Rhodes (I don't have it anymore – my dad gave it away because it needed some repairs).
The advice I feel to give to new producers is to never give up, to believe in themselves and to carry on their ideas without setting themselves any kind of limits, like even if they don't have the $10.000 synthesizers, to keep on making music because any idea can be realized with a sequencer, at least to start. And to train, always.
Q6: What else can we expect from Nico Lahs in 2021?
I definitely have a lot of tracks in the pipeline that I'm working on, always deep, house, with influences from soul, disco and funk, keeping this line that makes me recognizable.
I have some edits of old tracks selected and commissioned by Chez Damier and Camille, the boss of Adeen Records, that will be released soon. I decided to make them a little more DJ friendly without affecting their original mood, because I think that music should be respected. It is sacred to me, so I don't feel like drastically changing them, and I think they are tracks that deserve to be played in specific situations.
I also have remixes for Alton Miller and Amp Fiddler, also coming out on Adeen Records, a remix on Mate for 34th Floor Experience, which is another great record coming out of Bari and also includes a remix by St. David, a producer from my hometown that I really appreciate.
I'll also introduce my new alias, NLXLB, as part of a various on my pal Simoncino's HotMix, and soon with a full EP.
For more info please check:
Nico Lahs Facebook: https://facebook.com/nicolahsmusic
Nico Lahs SoundCloud: https://soundcloud.com/nico-lahs
Nico Lahs Instagram: https://instagram.com/nico_lahs
Nico Lahs Twitter: https://twitter.com/Nico_Lahs
Delusions of Grandeur Facebook: https://www.facebook.com/Delusions-of-Grandeur-337255673024451/
Delusions of Grandeur Soundcloud: https://soundcloud.com/delusionsofgrandeur
Delusions of Grandeur Instagram: https://www.instagram.com/delusionsofgrandeurrecords/
LV Selectors 20 – Nico Lahs – Tracklist
01. Nico Lahs – Everything Is Good [Unreleased]
02. TPY – Another Man [forthcoming on Adeen Records]
03. Nico Lahs – How's Life? [Delusions of Grandeur]
04. Alton Miller – Ever Wonder (KETAMA Remix) [forthcoming on Adeen Records]
05. Nico Lahs – Make You Cum [Unreleased]
06. Nico Lahs – Distant Shadows [Unnreleased]
07. Nico Lahs – Is This The Way [Metamorphic Recordings]
08. Nico Lahs – Deep Down In My Soul [Delusions of Grandeur]
09. Nico Lahs – Untitled [Unreleased]
10. The S.O.S. Band – The Finest (Nico Lahs Edit) [Unreleased]
11. 34th Floor Experience – Love Will Find A Way (Nico Lahs Remix) [MATE]
12. Nico Lahs – Untitled [Unreleased]
13. LEONES – Cruisin' [Unreleased]
Tags:
Deep House
,
Delusions of Grandeur
,
Nico Lahs