The Quick 6: Iner [Dobro]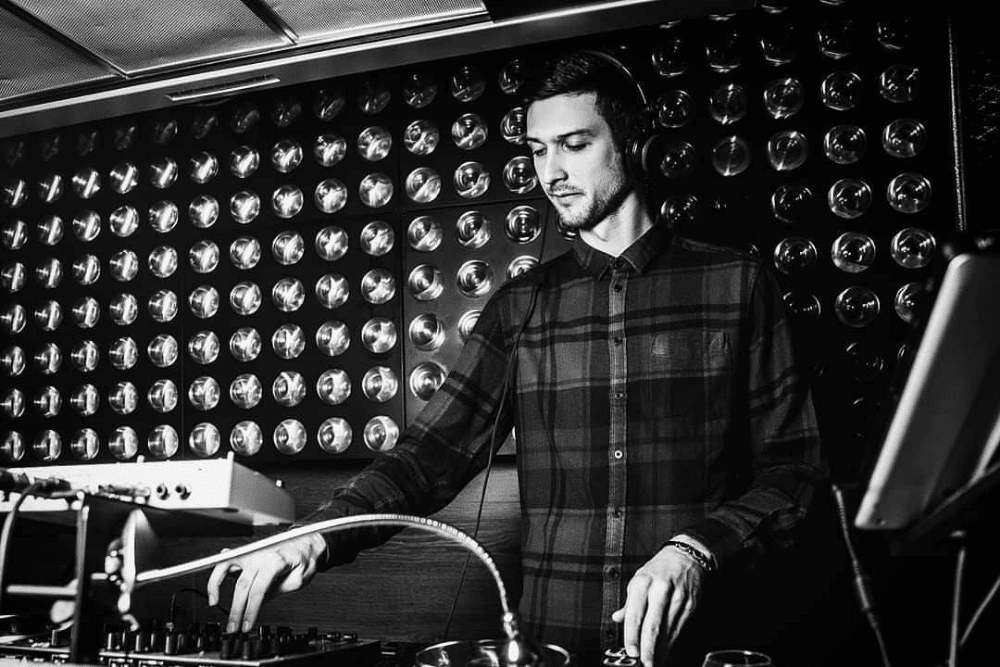 The Quick 6: Iner [Dobro]
Like what you hear? To help support LV Online buy us a coffee via Ko-FI. Click HERE
Iner is an artist who has been prolific over the last few months releasing some incredible music. He is also behind the fledgling vinyl label Dobro which is just about to release it's 2nd 12″. As with the first release it's absolutely packed with incredible music, it's a label which has really caught our ear and full attention here at LV online HQ.
With a great fun track in the shape of Otaku Heart having just landed via Mango Sounds, which we premiered a few days ago, we though it was a great time to speak to Iner about both his own production career and also his label.
Q1: Who is Iner? 
The Iner project was created in Minsk in about 2012 when I starting publishing on digital labels and doing parties in small bars. My main idea was and still is to play quality house and disco.
Then in 2015 I started to receive invitations to play in Europe and Russia. Once I was playing in St. Petersburg and met a very nice lady, well, she is my wife now, and that's the main reason why I moved to St. Petersburg.
I started organizing events and parties on my own inviting respectable musicians from Russia and all over the Europe to be guest artists. After a year of doing that, the idea came to my mind to start my own vinyl label where I can publish good music created by my friends and of course by me.
Q2: What are your most important releases? 
My career was greatly influenced by releases for Lisztomania Records (Vinyl, LP)
And Flat White Records (Vinyl, EP)
Btw they are still in stock!
Also from my label DOBRO MUSIC, my first VA is super dope compilation!
And at the end of November I will release second VA with equally cool guys!
Buy links:
https://www.deejay.de/Iner_Dobro_LISZTWAX002_Vinyl__938373
https://www.juno.co.uk/products/iner-eclair-ep/747818-01/
https://www.juno.co.uk/products/iner-scruscru-buzz-compass-tilman-dobro-001/776044-01/
https://www.juno.co.uk/products/hurlee-mutenoise-jeff-the-fool-dobro-002/787646-01/
Q3: Who are your greatest influences as a producer?
1) Roberto Rodriguez – I Got
This is the track of all time for me! Stunning energy and a lot of kind emotions.
2) Corrado Bucci – It's Not Over
I'm a big fan of the piano and it's just perfect here!
3) Shook – Rush Hour
Shook is my main source of inspiration. So many cool synth melodies!
Q4: Please tell us about the electronic scene where you are based. Which artists from your local scene past and present have inspired and encouraged you?
Scruscru
My close friend and constant inspiration. He will soon conquer the whole world, you will see.
Lay-Far
The legend of Russian house music! He made a great contribution to the development of music here and across the globe. He is the Michael Jordan in Russian electronic scene
Guydee
My old friend. It was thanks to him that I started considering creating my own label. His label Minor Notes is one of the best vinyl labels in the CIS.
Q5: Your Studio: Please can you tell us about your studio. What is your production set up? What is your indispensable piece of equipment or plugin that you use for your sound? What is next on your studio shopping list and please can you give us your three favourite studio tips for up-and-coming producers?
Studio Gear
1) Arturia Analog Lab 49
This has a lot of cool sounds that you can change for yourself and a library that is constantly updated
2) Roland JU-06A
This is a reduced and combined version of Juno 106 and Juno 60. It's an amazing thing! I use it in every track.
3) Mackie MR5 mK3 Monitors
Great sound! I've been using them for 6 years and they haven't let me down
In the future I want to buy Ableton Push and Roland TR-08
Production Tips:
1) If you spend a long time writing a track and you don't like it, then it is better to delete it immediately and not suffer.
2) It doesn't matter what style you produce; the main thing is that you like it! There are listeners for every type of music.
3) You don't have to buy a bunch of expensive hardware. Everything you need can be found in your DAW and on the Internet. The main thing is experience!
Q6: What else can we expect from Iner in the next 12 months?
I have a Split EP with Saint Paul on DOBRO MUSIC, an EP on Rough Recordings, an EP on Jazzve Records and a lot of VA's incoming!
Love this? Check out our Disco and House playlists HERE
For more info check:
Iner Facebook: https://www.facebook.com/inermusic
Iner Soundcloud: https://soundcloud.com/inervadim
Iner Instagram: https://www.instagram.com/inermusic/
Dobro Facebook: https://www.facebook.com/dobrovinyl
Dobro Soundcloud: https://soundcloud.com/dobrovinyl
Dobro Instagram: https://www.instagram.com/dobro.music/
LV Mixtape 176 – Iner – Tracklist
1) Fiesta – W Moim Niebie Nie Ma Gwiazd – DYYUAE – Bisti Edit (The Very Polish Cut Outs)
2) Iner – Otaku Heart (Mango Sound)
3) Bibi Flash – Histoire d'un soir (DFTP Edit)
4) Simba (Scruscru Edit) (Bandcamp)
5) Saint Paul – A Natural High (Unreleased DOBRO)
6) Hotmood – You Got The Magic (Unreleased DOBRO)
7) Igor Gonya – Mess In The Head (Unreleased DOBRO)
8) Letherette – Triple (WULF)
9) Lore – Bam's Car M65 (Warehouse Rave)
10) PVLSX – L9O9VX (Iner Remix) (Soviett Records)
11) Swales – Brother (Another Rhythm)
12) Artem Xio – U Took My Love (Wax Ninja)
13) Swales – Blue Skies (Unreleased DOBRO)
14) Letherette – Exhale (WULF)
Tags:
Dobro
,
Iner