LV Premier – The Found Sound Orchestra – Do What You Like [Scruffy Soul Recordings]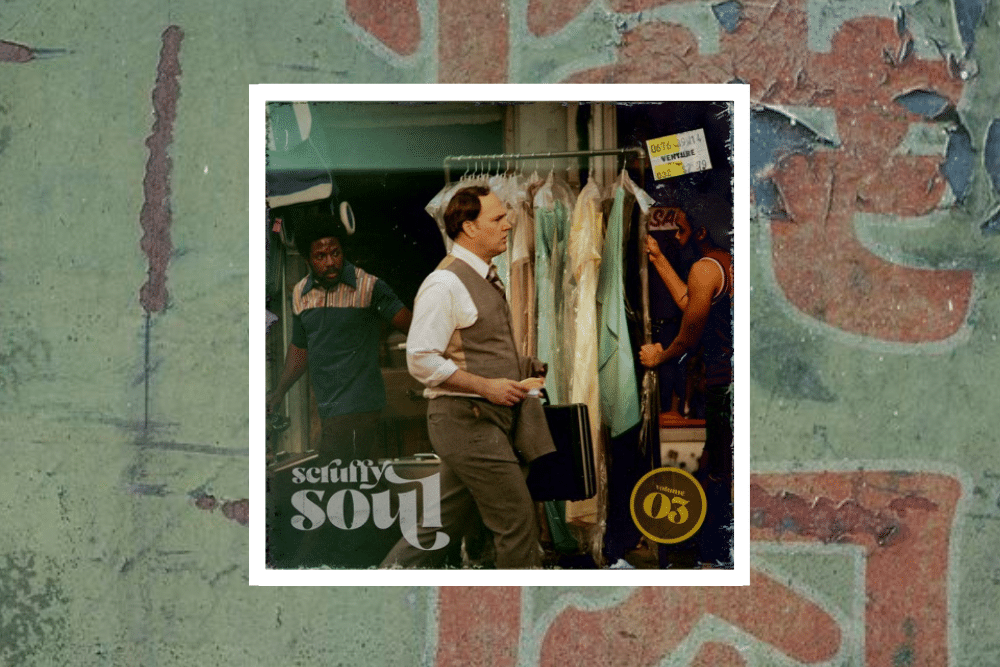 LV Premier – The Found Sound Orchestra – Do What You Like [Scruffy Soul Recordings]
Taken from Scruffy Soul Recording's 'Scruffy Soul EP 003: The Kyoto Connection' our premier today The Found Sound Orchestra's Do What You Like is a sublime slice of groove heavy deep vocal bliss. Landing somewhere between Chromeo at their coolest and 80's AOR fused with loft era deep funk fueled disco it's a track which is clearly influenced by many different genres but which comes out of the other end sounding in equal parts fresh, inspiring and immediate.
Scruffy Soul Recordings is a joint UK / Oz based label launched in June 2020 by founding members of The Secret Soul Society and The Found Sound Orchestra. Their latest EP features five tracks and is  stunning throughout. There are two individual tracks from Jules Brennan, who is the Kyoto connection of the title as he is based out in the Japanese city, one Jules Brennan vs Secret Soul track and a track each for label bosses Secret Soul Society and The Found Sound Orchestra.
The whole EP is a Kaleidoscope of sounds from across the globe, it in many ways reminds me of the UK's Beta Band's fusion of electronica, world sounds and funk. Jules Brennan's smile inducing Oh flamingo also has a touch of the Avalanches, a smorgasbord of instruments, short phrases, bass licks, vocal melodies and general off the wall banter. It's a great fun track.
Jules second individual track Theme De Kyoto has that Japanese feel through and through but also reminds in places of Thievery Corporation's world electronica. The playing is sublime, guitar licks and smooth but ever so funky bass merge perfectly with the Japanese instruments.
Jules Brennan vs Secret Soul Society's You Turned Me meanwhile has a deep 60's soulful lilt to it's deep warm groove courtesy of some great vocal samples. Again expect guitar licks and a cornerstone of the whole EP some fabulous bass playing.
Secret Soul Society's Groovy Business is just that, it's horizontal 70's soundtrack feel is great fun again bringing to mind the Beta Band at their most playful as it's acidic and eastern notes combine to give it extra grit.
Check the EP via: https://smarturl.it/TheKyotoConnection
For more info please check:
Scruffy Soul Recordings Soundcloud: https://soundcloud.com/scruffysoulrecordings
The Found Sound Orchestra Facebook: https://www.facebook.com/theFSO/
The Found Sound Orchestra Soundcloud: https://soundcloud.com/the-found-sound-orchestra
The Found Sound Orchestra Twitter: https://twitter.com/The_FSO
The Secret Soul Society Facebook https://www.facebook.com/secretsoulsocietyy/
The Secret Soul Society Soundcloud https://soundcloud.com/thesecretsoulsociety
Tags:
Jules Brennan
,
Scruffy Soul Recordings
,
Secret Soul Scoiety
,
The Found Sound Orchestra