The Quick 6 – Joint4nine [Apparel Music]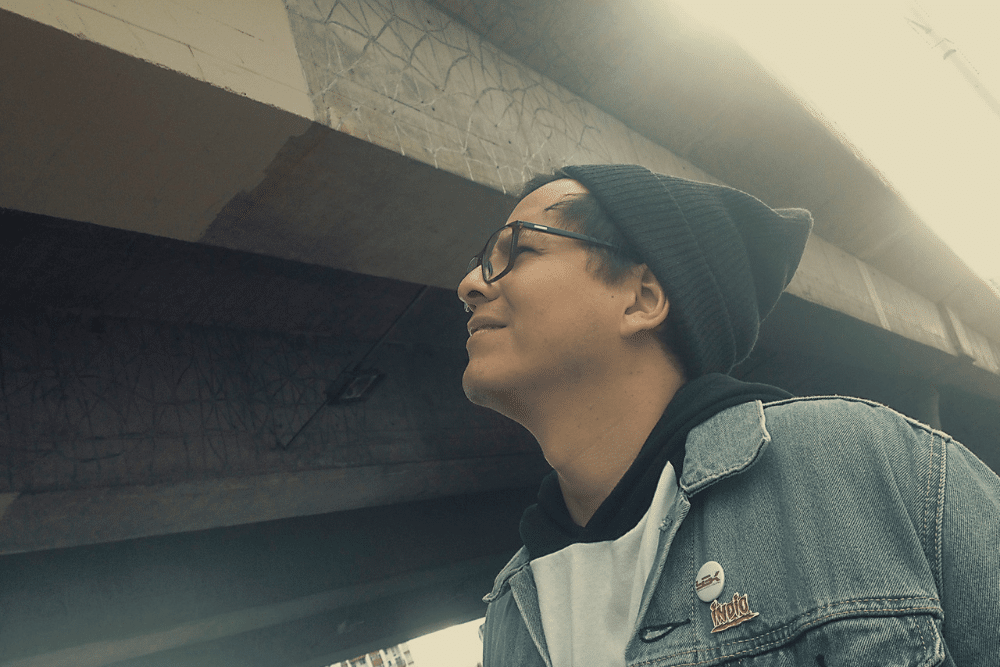 The Quick 6 – Joint4nine [Apparel Music]
Like what you hear? To help support LV Online buy us a coffee via Ko-FI. Click HERE
Joint4nine is an artist who made some serious waves in 2020 with great releases via Ondulé Recordings, Fate And Fiction, Shuffle valley and Broken District. His latest release see's him land on the mighty Apparel Music with the P-Connection EP featuring four tracks of deep dusty house music, just the way we like it. It's a brilliant release. He's an artist who we expect to get up to big things in 2021.
To celebrate the release of the new EP we spoke to Joint4nine about his career to date, influences and the Colombian scene. He also put together a seriously classy mix for us. Check it out and please give it a share over on Soundcloud and help spread the love.
Q1: Who is Joint4nine?
Hey, what's up guys?
My name is Ivan Lozano a sound engineer from Bogotá (Colombia), I've been involved in music all my life, listening, engineering, promoting, deejaying and now producing It.
I grew up in the 90's by listening music such us RATM, Korn, Deftones, Downset, Pantera, Marilyn Manson, Guns N Roses among others but it was not until the 2000's that I started deejaying and digging genres such as Disco, Funk, Soul, Hip Hop, Afro and House, predominately music of black origin. In 2015 after traveling and deejaying around Mexico with my friends and partners in crime, Tarquino, Nicolas and Felipe Gordon, we decided to start our record label Nomada Records where we've been blessed for throwing out amazing music by artists such as Jonahlo, 4004, Ferdinand Domes, Scruscru, Sofatalk, Last Nubian, Delfonic, ILO, Mangabey, The Mechanical Man, Ugly Frankie and among others.
I have also been working as a promoter since then and I booked and promoted parties with amazing djs and producers such as Brame And Hamo, Munk, Nachtbraker, Shit Robot, Kyodai, Mijo, Los Mekanikos, Zombies In Miami, Bufi, Rodion, Moullinex and Xinobi among others.
My first release as Joint4Nine was on Nomada Records following releases on Forbbiden Cuts and Sundries. 2020 has been pretty busy; I've been doing lots and lots of music and I've been blessed to release it on labels such as Ondulé Recordings, Broken District, Shuffle Valley, Fate And Fiction Recordings and now my brand new release P-Connection on the epic label Apparel Music.
Grab Joint4nine's Apparel Wax EP P-Connection via: https://joint4nine.bandcamp.com/album/p-connection-ep
Q2: What are your latest releases?
My first release in 2020 was "Hood Stories" a soulful afro track which is part on the latest French Broken District's V.A called Brokenbits Vol 2.
Following this I released two solo EP's Blue Kindness Pt.1 and Pt. 2 on renowned French label Ondulé Recordings. I really love all the tracks that they picked up cuz that's the Old School Deep sound that I've been listening and working lately.
Blue Kindness Pt.1
Blue Kindness Pt. 2
One of my favourite underground labels in UK is Fate And Fiction Recordings and I was thrilled when I sent them some demos and they picked Changing Times for their latest V.A. This track is super deep, sexy and groovy and I really liked it.
A few months ago I did a track for my dad called Missing U. This track is an almost eight minute journey full of 80's deepness just the way I like it nowdays. My friend Daniel Mejia a.k.a DCM from Medellín (Colombia) (who is a great producer) started running his own label Shuffle Valley and this track was perfect for their first V.A.
The last release in this 2020 will be my P-Connection EP on Kisk's epic label Apparel Music. A few months ago I sent Giuseppe some demos and his feedback was immediately that he was interested and asked me for more demos. I was pretty excited. I didn't expect that such renowned label to get back to me so quickly. Giuseppe picked 6 tracks from my demos. Five tracks would be released this December 21 P-Connection EP on digital and the sixth one would be released in vinyl in 2021 on an Apparel Wax V.A.
Q3: Who are your greatest influences as a producer?
Mmmm this question is always so hard to answer as there are so many artists from back in the day and nowdays who are constantly influencing me. But I can tell you that I love music from James Brown, Prince, The Egyptian Lover, Herbie Hancock, Quincy Jones, Lil Louis, Roy Davis Jr, Mr Fingers, Larry Heard, No Smoke, Addis Posse, Omar S, Theo Parrish, Norm Talley, Moodymann, Rick Wilhite, Soulphiction, Frits Wentink, FYI Chris, LB aka Labat among others.
Three tracks from three producers who have heavily influenced me in house music
House Nation Under A Groove by Da Rebels. This is a 1989 classic of Chicago House ahead of his time.
Definetely Omar S is one of my favorite producers. His music is RAW, Punk, Groovy and heavily influenced by 80's which makes me love his music even more. This track Wayne County Hills Cop's alongside Ob Ignitt is a masterpiece.
There is a new (well he is not that new) French producer that I really respect. His Raw deep sound is so unique. You also can check how versatile he can get on his latest releases on Wolf Music, Alelah Records and Steel City Dance Discs. Ha also has a sick Live Set.
Q4: Please tell us about the electronic scene where you are based. Which artists from your local scene past and present have inspired and encouraged you and what parties that you love going to have helped your musical evolution?
At the moment there are some very talented producers coming up in Colombia and the most important thing is that their music is honest and is being well received outside the country. Music from local producers such as Felipe Gordon, Jonahlo, Vandel, DCM, Junn, Gladkazuka and Tomas Station inspires and encourages me to improve my music.
There also are some clubs In Bogotá and Medellín such as Video Club, ODEM, Calle 9+1, El Coq and Kaputt Club which have helped to grow up in the House Scene by booking artists, labels and collectives like Dekmantel, Comeme, Byron The Aquarius, Kornel Kovacs, Luca Lozano, Shanty Celeste, Mike Huckaby, Moodymann, Andres, Palm Traxx, Nachtbraker, Black Loops and among others.
Q5: Your Studio: Please can you tell us about your studio. What is your production set up? What is your indispensible piece of equipment or plugin that you use for your sound?
My studio setup is pretty basic at the moment My DAW is Ableton Live, my favourite Plug Ins are Tal Sampler, Tal UNO, Waves, Izotope, Valhalla and Electric 88 stereo. I have just one analog synth the TETR4 by Dave Smith. When I need to improve my sound with more synths, drum machines or analog stuff my pals Felipe Gordon or Nico Saavedra help me out with their full equipped studios.
Once I get some money, I will definitely try to get a JUNO 106, Prophet 8 and TB303. I also would love to get some analog pre amps, compressors, limiters, and reverbs and delay pedals.
My only tip for up and coming producers is to never stop learning and doing music. This is the only way to find and improve your sound. Try to keep out of you comfort zone and try new textures, sounds and arrangements.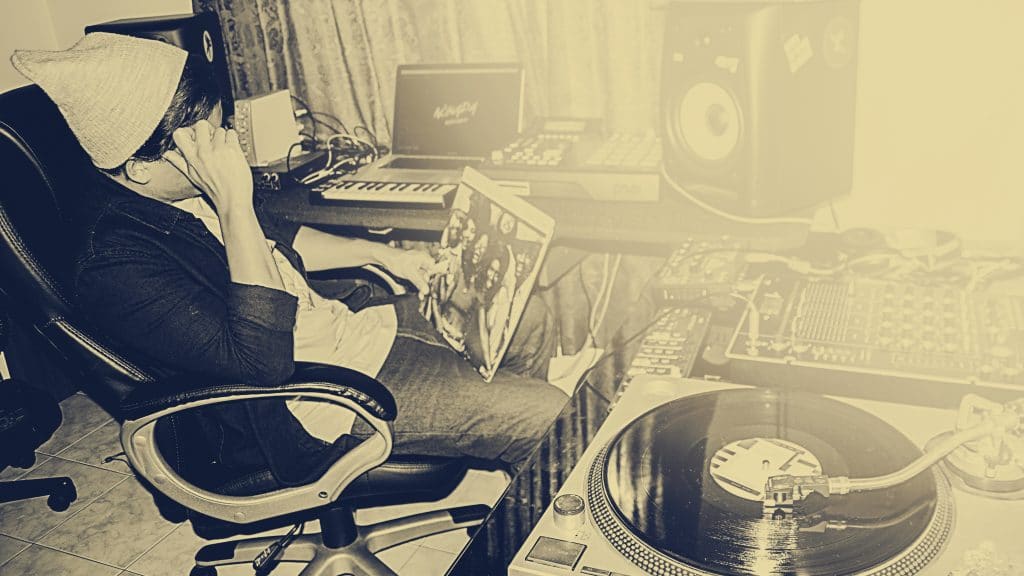 Q6: What else can we expect from Joint4nine in the next 12 months?
First semester of 2021 as Joint4Nine is looking good. I have forthcoming releases on GBLDOM, Apparel Wax, Moody Collective and Sengiley Recordings. I also have a B-Side project called Rush City with my partner Jonahlo and we will be releasing our second EP in January on Yung Dumb Records.
Love this? Check out our Disco and House playlists HERE
Grab Joint4nine's Apparel Wax EP P-Connection via: https://joint4nine.bandcamp.com/album/p-connection-ep
For more info please check:

Joint4Nine Facebook: https://www.facebook.com/Joint4Nine
Joint4Nine Soundcloud: https://soundcloud.com/joint4nine
Joint4Nine Instagram: https://www.instagram.com/joint4nine/
Apparel Music Facebook: https://www.facebook.com/apparelmusic/
Apparel Music Soundcloud: https://soundcloud.com/apparel-music
Apparel Music Instagram: https://www.instagram.com/apparelmusic/
Apparel Music Twitter: https://twitter.com/apparelmusic
LV Mixtape 187 – Joint4nine – Tracklist
1. Mirage – Quaid (Apron Records)
2. Frigo Deca – Nas1 (Bosconi Records)
3. Broken Miami – Fede LNG (Axe On Traxx)
4. P-Connection – Joint4Nine (Apparel Music)
5. Revolution – Darryn Jones (Durty Truth Records)
6. Gibberish – Darryn Jones (Durty Truth Records)
7. Double Man – Frits Wentink (Clone Royal Oak)
8. Yes, It Does – Joint4Nine (Unreleased)
9. C'mon Baby (Hard Acid Mix) – Peter Presta (303 Records)
10. Helios (Extended Mix) – Jark Prongo (Pssst Music)
11. Washtenaw County Horn Section – Omar S (FXHE)
11. Saturday Night Dance – Delfonic (Nómada Records)
12. Drum Pattern & Memories (Moodymann Mix) – Rick Wilhite (Rush Hour)
13. Black Dragon Loop – FYI Chris (Black Acree)
14. Super Rappin No. 5 – Tim Love Lee (Peace Feast)
15. Get Down On It – Joint4Nine (Ondulé Recordings)
Tags:
Deep House
,
felipe gordon
,
house music
,
Joint4Nine
,
Nómada Records