The Quick 6: Mr Doris & LV Mixtape 186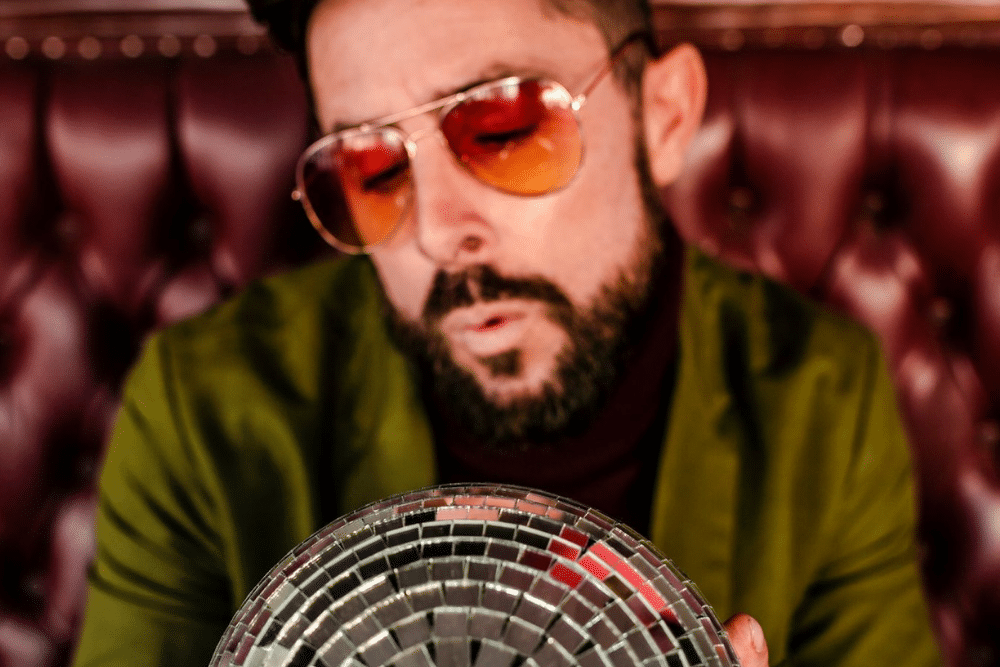 The Quick 6: Mr Doris & LV Mixtape 186
Like what you hear? To help support LV Online buy us a coffee via Ko-FI. Click HERE
Via his residencies in Ibiza and gigs all over the globe Mr Doris is a name which has become synonymous with top class djing. With the club world in permanent lockdown in 2020 he has used the time wisely heading into the studio to create a series of top class party jams which are now starting to pop up across some of the best labels out there. His latest release Rocksteady has just landed via Black Riot and it's everything you would hope for, packed with energy and fierce party vibes also coming with an ace Yam Who? and Mark Brickman remixes. We premiered Marks remix last week HERE.
We caught up with Mr Doris for a quick chat about his career, the Rocksteady release, his influences, his time in Ibiza and loads more. He also put together this brilliant mix for us which showcases his top class djing ability. Please give it a share over on Soundcloud and help spread the love x
Q1: Who is Mr Doris?
Oof. Big question. Here's the brief answer.
I've been DJ'ing for 25 years now, at first playing house and garage (both UK and US), cutting my teeth in London and the south coast of England then making the pilgrimage to Ibiza (first on holiday in the mid 90's then as a DJ in the 00's). After quite a few years of dance music I looked into the roots of it all and started DJ'ing more funk, soul, latin and hip hop (plus pretty much anything in between) which I think may have stemmed from my parents varied musical knowledge.
It was this eclecticism that brought me to the attention of Mark Netto (the booker at Pacha) and Mark Broadbent (the booker at We Love Sundays at Space) as I don't think there were many DJ's making the music I played accessible to the Ibiza crowd.
After securing residencies at such esteemed venues (I was resident and booker at Space for 12 years and I am still resident for Pacha) my status grew and I started playing all over the world while doing compilation albums for the likes of Redbull and with artists such as Groove Armada.
As time went by I've gone back into the 4/4 beat but always tried to integrate as much of my funk, soul, latin and hip hop foundations within my sets and that's helped me gain recent residencies with Glitterbox and 2manydjs. I tend to cater to the crowd in hand but always sticking close to my style.
My production history is certainly a mixed bag of beats too. Recent releases have concentrated on the funk, hip hop and disco side of things.
Q2: What is your latest release?
I've had two releases recently actually. Both on fantastic labels and both I'm very proud of. The first All Down on BombStrikes which was a collaboration of four artists in four countries and is real true school hip hop. It also went to No.1 in the funk and hip hop charts which was nice.
The second and most recent Rocksteady on Black Riot (Midnight Riot's naughty sister) is a collab between myself, fellow Pacha Ibiza resident Dazzla and UK funk ensemble Cantaloop. It's a mid tempo groover with a nod to the hip house era of the 80's. Mark Brickman and Yam Who? bring the dance floor remix goods to the table.
The video for the release is an incredible ode to the original breakdancers and was made by the equally incredible Shaka Loves You. I am very much a geek when it comes to the birth of all things hip hop and house and love the history of the New York scenes in particular.
Oof, this is an even harder question!
Gang Starr – Full Clip
For me, DJ Premier of Gang Starr is the best hip hop producer of all time. His ability to find, cut and paste hooks coupled with Guru's inimitable voice and style create pure flow.
Mike Dunn – Phreaky MF
What a legend! I've been following him since I first heard 'God Made Me Phunky' many many years ago. I just love his pure, filthy unadulterated raw phunk that he puts into everything. And the fact he's having a renaissance now after 40 years in the business shows how much talent he has. What a man to emulate!
Eli Escobar – Seeing You
In my opinion Eli is one of the best current resident DJ's in New York (alongside Nickodemus) and his production is just so damn tight but loose at the same time, that it gives a feeling it's almost being played live. It's also gritty which is another trait I very much enjoy.
Q4: You have been based out in Ibiza for a few years now building a stellar reputation on the scene there. How has this shaped your personal musical vision and which artists from the Ibizan scene past and present have inspired and encouraged you and what parties that you love going to have helped your musical evolution?
You're not making it easy on me are you? Wow, so many but here are few.
DJ wise, Jon Sa Trinxa, Alfredo, Pippi and Willie Graff are all incredible in their own right. Jon for the eclectic beach thing (he also got me my chilled daytime El Chiringuito residency, where I have been for the last 13 years!). Alfredo for his magical dancefloor aimed balearic sets. Pippi for the pure funk and Willie for his absolutely awesome record collection. All of them have influenced me in different ways.
Party wise, We Love… Space. The best and there was or will be nothing like it. The sheer scale of the weekly lineups that varied across the six rooms (one of which I booked for 7 years). It was also great working with Carl Cox and the team for many years as they really did know how to throw a party.
Q5: Your Studio: Please can you tell us about your studio. What is your production set up? What is your indispensible piece of equipment or plugin that you use for your sound? What is next on your studio shopping list and please can you give us your three favourite studio tips for up-and-coming producers?
I generally use a mobile studio (laptop and keyboard) with Ableton to get the ideas down and then finely tune in Logic. Most of the time I have production partners and work with many vocalists as well as musicians. I'm certainly a samples man (not sample packs!).
The only advice I can give is, try to be original. It's bloody hard but it's really the only way to build longevity. I suppose that can be said for any artform.
Q6: What else can we expect from Mr Doris in the next 12 months?
So bloody much! As mentioned the video for Rocksteady is out this week. A big release with Nightmares On Wax in January (with another great video and awesome artwork!), a BIG disco track in February on Let There Be House and a remix for Krafty Kuts then another hip hop monster in March with a video from Aardman (Wallace & Gromit). Basically there's a release or remix out every month for the next 10.
If all goes to plan, Ibiza will be open for business again in 2021 so you'll be able to catch me there too!
Love this? Check out our Disco and House playlists HERE
For more info please check:
Mr Doris Facebook: https://www.facebook.com/mrdoris
Mr Doris Soundcloud: https://soundcloud.com/mrdoris
Mr Doris Instagram: https://www.instagram.com/mr_doris/
Mr Doris Twitter: https://twitter.com/MrDorisMusic
Black Riot Facebook: https://www.facebook.com/BlackRiotRecords/
Black Riot Soundcloud: https://soundcloud.com/blackriotrecords
LV Mixtape 186 – Mr Doris – Tracklist
Intro
Disco Four – Move With Groove
Yse Saint Laur'ant – Just As Bad As You
Funky Destination – B.Disco Express
Jkriv – Put Your Money Down
KNG Edits – Brown Groove
Audio Jacker – You Say (Discotron remix)
Mr Doris & Dazzla – Rocksteady feat. Cantaloop
Beatfanatic – Boombangin
The Popular People's Front – Keep Doin' Your Dance
Pete Rock & CL Smooth – The Creator
Frank Booker – El Salvador
The Owl – Only You
King Bee – Must Be The Music
Moodymanc – Each One Preach
Marcel Vogel – I Got Jesus
Vicenzo De Bull – Champ
Barbeat – Jurassic Jive
Thoma Cher – Holiday Holiday
Foremost Poets – Open Season
Steve 'Silk' Hurley – The Word Is Love feat. Sharon Pass
Outro
Tags:
black riot
,
eli escobar
,
Midnight Riot
,
Mr Doris