Tooli Talks about Omena, 18437 & Local Talk, Tips for sending demos, Soulphiction, Andy Ash, supporting vinyl, Nico Lahs & much more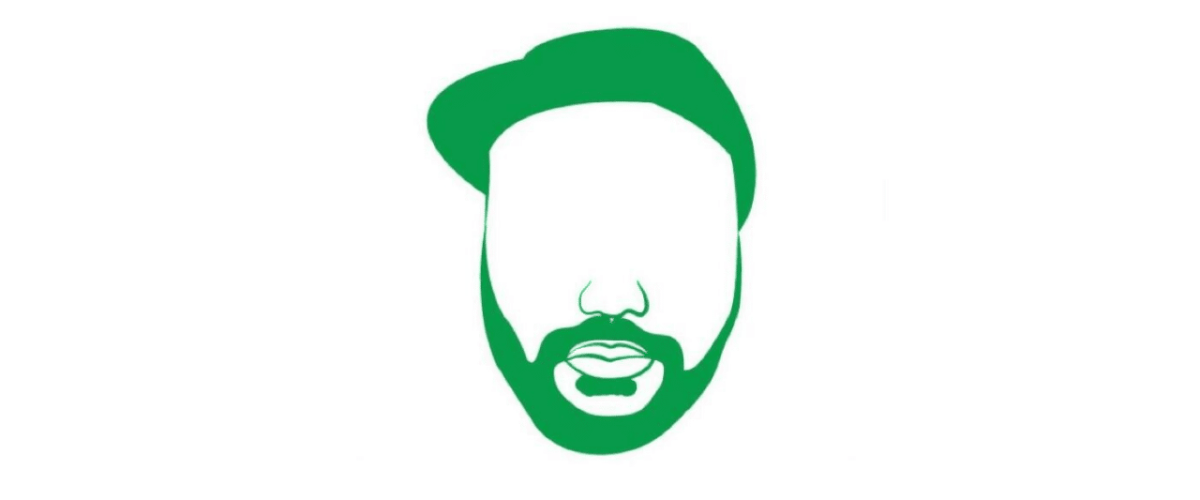 Tooli Talks about Omena, 18437 & Local Talk, Tips for sending demos, Soulphiction, Andy Ash, supporting vinyl, Nico Lahs & much more
Like what you hear? To help support LV Online buy us a coffee via Ko-FI. Click HERE
Tooli is one of the most unassuming men in electronic music. Far from feeling the need to plaster his name constantly all over social media over the last decade he has quietly built an incredible collection of labels which very much do the talking for him. Hailing from Sweden he co-runs Local Talk with Mad Mats and also looks after Omena Records and his latest project 18437. Together they cover the breadth of quality underground house music and have become widely recognised as some of the most important labels out there. It's not understatement to say that he has been behind some of our all time favourite releases.
All of the labels have their own distinct flavour but work perfectly in tandem with each other, the A&R is always on point which sees Tooli and his labels working with the best underground artists from established names to brand new artists. All of the labels are very much all about the music.
Launching in late 2020 his new label 18437 now has three releases under it's belt from Jackmate and Soulphiction, both psydenoms of the late great Michel Baumann who is very sadly missed, and more recently a 12″ from Mark E. We recently spoke to Tooli and Mad Mats about Local Talk which you can check HERE. It was such a fascinating interview that we have invited Tooli back to talk to us about his background and the other labels that he runs.
Tooli also put together a rather brilliant mix for us featuring lots of upcoming tracks from all the labels. Check it below and please give it a share over on Soundcloud and help us spread the love x
Hi there Tooli,
Many thanks for joining us today.
Hi, thanks for the great introduction, very kind words. It's a pleasure to be part of this and to get this great opportunity to answer a few questions.
Firstly please can you tell us a little about your journey into the electronic world and how it shaped your musical preferences?
My journey into music started at a fairly young age, I know it probably sounds like one of those cliché answers but there was a lot of music being played at home and a broad range of genres thanks to my older sisters and brother. My dad also took me record shopping when I was young, so running around in stores, checking out different sections definitely made me discover a lot of music from various genres. A huge inspiration came from listening to radio also. A lot of the music I later bought I heard on radio first, especially the local station which had several shows dedicated to specific genres. So yeah, I spent a lot of time in front of the radio..haha.
There was two specific moments that I remember was pivotal for my "electronic journey" though. One of them was listening to a tape at home by Hideki Matsutake and his project Logic System – "Logic". There was a quote "If You don't listen to this album, you can't enjoy the essence of computer music". It really intrigued me and made me listen carefully to each track just because I thought it was important. I knew about electronic music then but it sounded totally different from what I'd heard before.
The second moment was discovering Kraftwerk – for me that was like discovering a new universe. I've knew about them and my sister had Radio-Aktivität and Die Mensch Maschine at home so I had listen to those albums. When I heard Computerwelt, it was just something else. I still to this day rate it as one of the best electronic albums ever made, hands down.
Then me and a friend started recording our own radio show, some kind of mix tape thing where we talked between the tracks. We didn't have many records to play so the idea was to improvise the tracks on a keyboard his parents had and that was the birth of our first band..10 years old.
Can you remember the first house record that you bought?
I bought a lot of different electronic music but house wise it was probably 808 State or as the sleeve said "State 808" – Pacific on a 7". I heard the track on radio and, as you did back then, I recorded it on tape and played it over and over again. Later, when I had some money saved, I went to the local record store and asked for the track and they had it on 7". I still have it.
When did you first realize that you wanted to set up a record label, what was your first label and how did it all come about?
At a fairly young age. I was still living at home and whenever I had the chance to buy records I did. It became a natural step really, reading up on labels and checking out producers and recording studios, different labels. I would check out a label first and then which producers were involved rather than follow an artist or a band.
I had this dream, like many have I guess, "one day I will have a label of my own". So little by little I started working on a plan and I kept a little note book where I kept all the ideas, names and things I might use at some point – I still do this but these days it's more an "organized kaos".
The name Omena I came across when I was trying to learn a few words in Finish. I liked the word (and meaning) and made a promise that the first label I would do would be called "Omena". I knew I had to get a bit of money to do it and that was not possible back then, still living at home and I also knew I had to learn more about how to set up and run the label, whom to get in touch with and all that.
Fast forward a few years – I've been moving around a bit and working a day job until I decided it was time to quit. I took some time off andgetting more into music and starting a label felt like the natural step forward. Mats and I met and Local Talk was born. The first months with Local Talk we more or less planned a year ahead with releases and I tried to learn a much as possible from Mats while working with Local Talk and also getting to know other people working in the industry. After a while I started thinking about setting up my own label, knowing I had learned more and I just went with it.
You are now behind several labels, how would you describe the musical style and ethos of each label and how hard is it to keep the sound of each label well defined?
It's not that hard to be honest. First and foremost I want to release music that I like, it's never been because a certain producer is popular at the moment or what will do well sales wise.
The reason why I kept the labels apart is also because I do not want to confuse, I want each label have it's own sound. Everybody loves a good buffet I guess but you keep coming back for the things you like, right?
Local Talk is a house label so it makes little sense for us to release ambient or drum'n' bass or suddenly shift styles and release dub techno. Both Mats and I love all kinds of music but from the start we said the label was a house label so that is the foundation. We trust each other in what we'd like to sign and of course discuss and listen together when we got something that we're thinking of releasing.
Omena is slightly different, I guess it's is based on electronic music but more focused on melodies and I tried to keep the "nothing is impossible" theme also. The first release is just a loop and the artist name was not even on the sleeve. Every artist on Omena has had their freedom to release whatever they want. I've done releases with only 30 copies, tapes, albums on a 10" single sided release… besides the regular 12" that you do when you have a label. It's been great to do different things and not stuck to a "oh this will do well on Juno and hopefully someone will chart it on RA" thing. "You never know what the release will sound like" is feedback I really enjoyed hearing when someone gets in touch and talks about the "Omena sound".
The "new" label, 18437 is aimed for dance floors, mainly house and techno and with influences of some of the house and techno I started listening to when I was younger. We'll see how it goes, the label is still taking its first steps but the first three releases are something I'm very proud of and both Michel (Soulphiction) and Mark E really delivered amazing music early on and it's inspired me with some of the upcoming music too.
With two already hugely successful labels in Local Talk & Omena what was it that brought you to launch 18437?
Two things. First of all – I've always liked the idea of starting fresh with something. I love to plan things and work on the different ideas involved, music, artwork, artists and then see it all come together. Secondly, when I was talking to Michel (Soulphiction) about the ideas I had for the label and he gave me a push in the right direction by encouraging me to get going and also sent me music for the label. I figured taking Omena in a new direction would not make much sense either so starting a new label was the right thing to do.
What does the name, 18437, mean?
It's the post code to the area where I grew up. So, the label is a homage to my street, my years growing up and getting inspired by music, listening to radio, going to the record store checking for imports and finding new labels and artists.
The label artwork is clearly another significant aspect of your labels with the hugely talented Andy Ash providing the art for the 18437 releases. What do you look for in the art for your releases and which labels have inspired you over the years with regards to the quality of their artwork?
Honestly – I give everyone involved the freedom to create whatever they want. I might have a few suggestions or ideas that I mention but I think it's super important that the person creating the artwork has their own freedom and are able express what they feel, connect with the music and do something they believe in.
Andy is, besides being a really great producer, is really talented so I'm really hoping more people will discover his art and it feels great to have him onboard doing all the artwork for the label.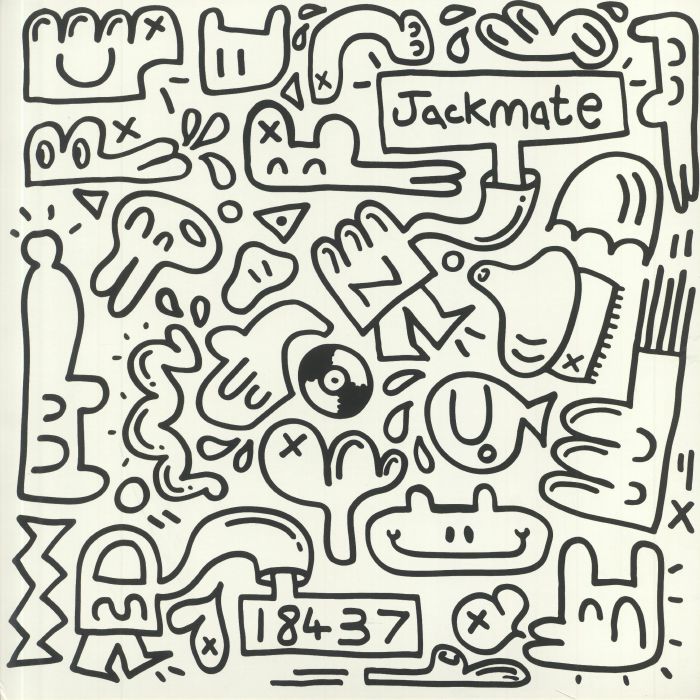 Other labels that inspired me… that's a difficult one. I've always liked classic jazz labels like Blue Note, CTI Records and also Peacefrog Records and UR for the dance stuff. Dan Seagrave did some amazing artwork for a lot of metal bands and labels and then of course Mo'Wax, not a huge fan of all the music (sorry) but style wise it was great.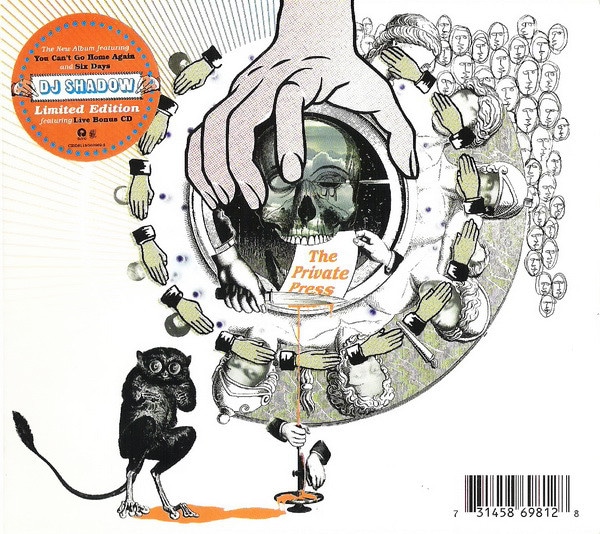 Please can you give us one track released by each label you are behind which you would say perfectly sums up the ethos of that label?
Local Talk – I've chosen a track that, I think the quote by da Vinci, "Simplicity is the ultimate sophistication", works really well with this track. Since the very first release on the label and to this day, the idea is to release house music that is timeless.
Willie Graff & Tuccillo – Sunday Morning [Local Talk]
HNNY – Always [Omena]
Omena is rather diverse and there's been house, techno, electronica, folk, electro.. you name it. I'd say the very first release stands out for different reasons. When listening to it you realize it's just a loop that goes on and on and let's be honest – on paper it's doomed to fail. I remember talking to both Johan / HNNY and Ivo (who used to do all the graphics for the label) about the importance of the very first release. We all agreed not having an artist name on the record and to do a single sided 12" . The artwork was something we wanted to highlight too, so we put Ivo's name on the label art. Some stores even put the record under the artist name "Ivo Kiusalaas" instead of HNNY and others filed it under the label "Bildansvarig" – which translates to "artwork by" and not Omena. I loved it.
Jackmate – Modulation Nightdrive [18437]
For 18437 it's a tough call between the first two releases by Michel aka Jackmate / Soulphiction and the new one from Mark E. The first two was planned at the same time and then Mark is a producer I've always liked… but I'm choosing "Modulation Nightdrive" from the first release.
Michel sent me this and a bunch of tracks one late evening after our usual late night conversations. We already talked about his Jackmate alias and agreed it would fit the label perfectly plus he was thrilled to release some techno again which made me super happy.
To me this track has the funk which makes his techno stand out and the emphasis is not on the bpm which, sorry to say, seems to be more important in recent years than the funk and also those deep US techno tracks we all loved 😉
Your labels for us are very much a benchmark of quality in the industry. How do you go about the A&R process to be able to keep the standards of each label so high and how long do you spend on A&R in a normal week?
Happy to hear it's appreciated, I would not go as far as say benchmark but I'm pretty sure a release or two will be remembered as fairly "decent" and hopefully someone will appreciate the records in 10-15 years.
I've been listening to demos on a weekly basis since we started really and with more labels added to the repertoire it's been daily sometimes.
The thing is, demos do not only arrive on email, people send links using all social media platforms, Facebook, twitter, instagram, bandcamp, YouTube…you name it.
A lot of it is not aimed for the label, sometimes it's a manager that has a plan and tells their artist they need a track on Local Talk to make the right move in their career. When you start a label, the most recent one 18437 is a good example, I got lots and lots of demos even if never got in touch with anyone asking for demos yet. So yes, in short – yes, there's a lot of listening to music but I told myself that if someone spends a few hours to make a track the least I can do is have a listen and reply.
Do you have a tip to anyone that wants to send demos from someone that heard a couple of 1000s demos?
Some people say it's more or less impossible to get signed to a label these days unless you're a name or released on a known label but I would say no. The music is always the most important thing (at least I hope so) but maybe before you send something, why not check if the label is accepting demos first and also listen to what the label release. Then get in touch and start talking about releasing something. If you know someone that released on the same label, great – but don't expect the label to get in touch with you first. You have to make the move.
You are very much renowned for your support of vinyl. What is it about the format that you love and what issues have you had to deal with over the last 18 months with the effects of both the Covid Pandemic and Brexit?
Haha..well, I'm not sure that is true. I've been trying to support other labels and artists as much as possible, I visit stores and buy online but in recent months not as often due to the pandemic and the fact that I'm quite happy with other formats too.
The last 18 months there have been a few issues and pressing records has been somewhat difficult to say the least. Pressing plants closed down, the lead time pressing a record went from six weeks to seven months, a lot of stores stopped importing records, sales dropped dramatically, records got stuck in customs, shipping companies loosing boxes with records and shipping in general became more expensive.
A big shout out to all the stores and especially the distributors out there that keep on doing what they do. I just keep on too…I love the music we're releasing and who cares if it's not out next week but a bit later. When it's out – it's going to be out forever 😉
What are your thoughts on how the music industry has shaped itself in the last decade with both the dominance of streaming and what that means for the artists and also the resurgence of vinyl as a counterpoint to that?
This question alone would probably need a book. I think it's great that people are still able to enjoy music, it's being produced and it's much easier to make it, distribute and sell it yourself these days (using Bandcamp, Distrokid, learn Ableton or attend an online masterclass etc). Vinyl never went away did it? The resurgence everyone is talking about I think is a bit exaggerated, there's an article every now and them about the comeback / vinyl sales are going to the moon etc. Re-issues are probably driving sales more and the repress of Ghostbusters soundtrack sells more than a new house 12".
I think what we're experiencing now is people realizing they do not need a label to release their music nor do expensive tours and all that to become "successful". It's really anyone's game but not everyone will make it – the competition is just too big. There's 65.000 tracks uploaded to Spotify per day for instance. I think it's great that people keep doing what they love, produce music, release it and promote it in what way they can because the want others to hear it.
What would you say is your proudest label moment to date?
Probably the simple thing is meeting a lot of great people and making friends for life thru music. HNNY's album also won a Swedish grammy a few years back, it was quite surreal. We didn't get the prize though, it was broken during transit they said so I was the only one who went and left empty handed. I also remember when we released the first Local Talk 12" by Bassfort. We went to Barcelona and had these Local Talk t-shirts printed and went around feeling like a million bucks. We met, not planned at all – I think it was Ludo aka Art Of Tones – in a que to see DJ Harvey play – and he said he heard about the label and that Gilles Peterson played the track. This was the same week the record was out so it great to hear that.
Which artists would you love to work with who you haven't had a chance to as yet and who you think deserve more recognition?
Great question – Probably Anthony "Shake" Shakir if we're talking dance music. Without a doubt one of the greatest out there. Do yourself a favor a listen to a Shake 12" this week if you haven't.
Shout out also to Nicola Loporchio aka Nico Lahs. He's done some amazing music and got music coming on both Local Talk, Omena and 18437. Showcasing how versatile he is as a producer.
What 3 tips do you have for budding label owners out there?
1. Release music because you love it, don't compromise.
2. Give it a serious think why you want to release the record, not only because it's not released yet. There is tons of great music that is not released yet – releasing music is not a race against the clock and you do have an obligation towards the producer too.
3. Don't do it for the €€. I made a promise myself and told my partner – if I one day would come home and say "it's only for the money" then tell me to quit and stop the label.
What can you tell us about your release on 18347 with Soulphiction?
I got to know Michel (Soulphiction) a few years ago when we worked on a few releases on Local Talk. I got in touch with him and wanted to tell him how much I liked his music and and it was a friendship that grew into something wonderful instantly.
The release came about after I told him about my label plans, explained some thoughts about the music and he sent quite a lot of tracks that he thought I'd like after explaining the sound of the label and what I was inspired by. There's still some music that we planned to release together and my plan is to release this in 2022, both Soulphiction and Jackmate music. I know how much he wanted to keep releasing his music and it will be an honour to do this.
What are your plans for the labels over the next 12 Months?
There's plans for sure – where to start.
Local Talk we've got plenty of releases planned, I was actually going thru the release schedule last night and there are many releases in the works, both EPs and artist albums and compilations that are exciting. There's even a 12" with something from myself which I'm looking forward to release next year.
Omena I got five or six EPs and three artist albums. The main bulk is from artists who have already released music on the label which feels great. I've got one or two compilations coming out next year too which will feature some unreleased bits from the label and music I've done years ago.
For 18437 I just released a 12" from Mark E with a Patrice Scott remix. It's funny actually because I met Mark about 10 years ago when I was doing a warm-up DJ-set for him.
There's more Jackmate tracks coming, we actually finished a compilation just before Michel passed away and some more unreleased music. I also got some unreleased Soulphiction tracks that will be out on a limited 12" next spring. Andy Ash is doing his first own 12" which is great, I dug up a few tracks from my vault that I'm currently mixing and then I got a something from Nico Lahs coming too.
And finally please can you tell us a little about your own career as a producer and what your plans are for that in the coming months?
My own career as a producer is not the most exciting perhaps, I started out pretty late with dance music. Before that I was playing in a few bands, trying out all styles really. From free jazz to death metal and even a Jimi Hendrix tribute band, I just loved to play. I also tried making music using a computer – I had done a few chip tunes and some music using the Amiga 500, then one day, I just decided I wanted to take it to the next level really, so I got myself a Mac, bought Logic and sat down and tried to figure out how it all works – and here I am today.
I'm not sure I've become any good at it, I still consider my knowledge pretty basic when it comes to make tracks compared to picking up an instrument and playing but little by little I've learned what works for me and somehow I managed to release some 12"s so far.
My plans for the coming months are to release a follow-up to my EP "Tompkins Square Park" on Omena, there's something coming on Local Talk too, a split 12" with Nico Lahs. I've finished quite a lot of music the last 12 months, both old stuff I had lying around on various HDs and new music I've recorded in my studio. The old stuff will probably be a compilation of some sort on Omena and the new bits released on 18437 and Omena.
There's a few 12"s coming which I'm releasing under various names and other labels too….but that's for another interview 😉
For more info please check:
Tooli Facebook: https://www.facebook.com/djtooli
Tooli Soundcloud: https://soundcloud.com/tooli
Tooli Instagram: https://www.instagram.com/__tooli__omena.local.talk/
Omena Records Facebook: https://www.facebook.com/omenarecords
Omena Records Soundcloud: https://soundcloud.com/omena-records
Omena Records Instagram: https://www.instagram.com/omenarecords/
Omena Records Twitter: https://twitter.com/OmenaRecords
Omena Bandcamp: https://omena.bandcamp.com/
18437 Facebook: https://www.facebook.com/18437-Records-107319571220748
18437 Soundcloud: https://soundcloud.com/18437
18437 Bandcamp: https://18437.bandcamp.com/
Tags:
18437
,
Andy Ash
,
local talk
,
Nico Lahs
,
Omena
,
soulphiction
,
Tooli