KDA talks about KNKY NMBRS 001, The 40 Records, Soho in the 90's, Jodie Harsh, Pete Tong, Ross Allen & having a No. 1 with Rumble,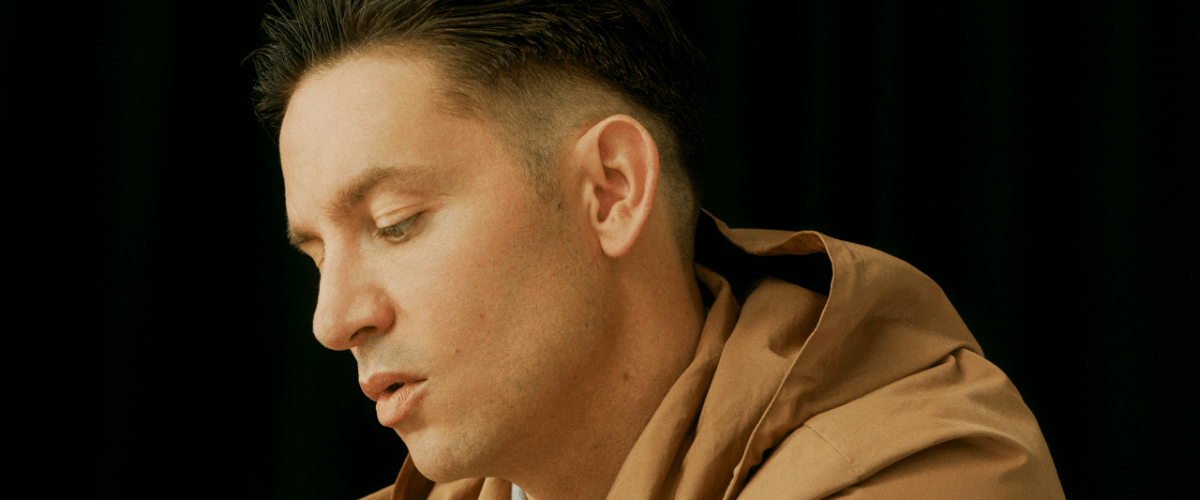 KDA talks about KNKY NMBRS 001, The 40 Records, Soho in the 90's, Jodie Harsh, Pete Tong, Ross Allen & having a No. 1 with Rumble,
Like what you hear? To help support LV Online buy us a coffee via Ko-FI. Click HERE
An interview with The Insider for Le Visiteur
KDA calls himself an outsider. Well, if being the outsider makes you produce music like this, I think he should stay on the outside. Kris di Angelis comes from South London and he paid his dues on Soho's 24/7 scene playing at some of the city's most colourful and sinful parties that the 90s had to offer. Continuing to build his career at a pace he has been the face of London Fashion week behind the decks, and the owner of a No 1 slot in the UK charts in 2015 garnering extensive radio play and gigs all over the globe. With a brand new EP just out on his foil fresh record label 'The 40 Records' this interview is an interesting insight into one of London's most exciting and innovative producers.
Grab the EP from: https://kda-the40records.bandcamp.com/album/knky-nmbrs-001-2
We also asked KDA to put together our final mix of 2021 and as you would expect from this ridiculously talented performer he knocked it straight out of the park. Check the mix below and more on the mix, including the full tracklist, HERE. Please give the mix a share over on Soundcloud and help us spread the KDA love x
Good to talk to you Kris. I feel a bit of a connection as we grew up in the same place. Are you around South West London much these days Kris?
No, it tends to feel like someone's applied clingfilm over my face anytime I approach Wimbledon. I only ever wanted to leave I'm afraid.
This part of London has always been such a diverse place to. I always think we were lucky to grow up in such multi-cultural surroundings. Do you have fond memories of that diversity as a kid?
Mitcham was definitely culturally rich. I often think of that aspect of it as my halcyon days. Before I moved to Wimbledon and everyone became white, male and into World of Warcraft. My primary and middle schools were mixed and most of my friends were Caribbean, African or Indian. I describe myself as being like the white guy in Desmond's', as I was constantly the only Caucasian in any room, I was in.
What were the local clubs and bars that you frequented in your teens?
I didn't bother with anything local. By 14 I was hanging out in Turnmills and Soho. Somehow, once I'd seen that, Options in Kingston didn't really appeal.
What sounds were you listening to back then?
I'd spend all my time hunting out anything involving the names of Masters at Work, David Morales, Clivilis & Cole, Junior Vasquez, anything on XL Recordings, and that Artificial Intelligence compilation.
Was radio a big thing for you? Who did you listen to what stations?
When I was ten, I used to record Kiss FM onto tape – that's how I first heard the MAW remix of Soul II Soul 'Back to Life', which took me I think 15 years to then find my own copy of.
Did you have a record shop that you were a regular in. Who did you used to see in there?
Sister Ray Records was my favourite, as they had the most insane collection of Pet Shop Boys and Madonna imports. I also loved the Jazz and World sections of Tower Records, which were hyper specialized. The staff there were so into it all. I used to come up to the West End to listen to William Orbit's 'Hinterland' album on the headphones till I could afford to buy it. Same with Future Sound of London's big one too.
Do you remember your first Soho club experience as a punter. Where and When was it?
It was '94 and I heard about Strawberry Sundae underneath Cats on Drury Lane. I borrowed my friend's brother's ID and we got in. The music was amazing. It was just at the time The Bucketheads 'These Sounds Fall Into My Mind' tune was blowing up; it was played 3 times and I couldn't believe my luck. I also spent the night being told how pretty I was by older girls on drugs, which I really loved.
What London night spots did you frequent as a club goer? Who was playing?
I went to Heaven all the time, as I thought by and large the many DJs that played there were awesome. Jon Dennis used to play the main floor on Saturdays, him and Rich B were my favourites, whose names I knew. The people that played the middle floor though were doing the American Garage thing which was actually were I spent most of my time. I was what I guess you'd call a competitive 'voguer' in there, so we all had our own little patch in which to show off.
When was your first DJ experience? What sort of stuff did you play?
I was forced into it! My friends had been on at me for ages to DJ because I had such a large collection of music by 25. It never occurred to me to play it to people, but as I'd lost my job, flat, and close friend all at once, I needed to do something. One particular friend was running The Rex, a private members club underneath Planet Hollywood (lol none of these places exist anymore), and she said "I've booked you to play this Friday, turn up and do it or I'll get the sack. Congrats you're a DJ now". I got to play all sorts of things, sort of chilled Brazilian jazz at the beginning to various Brandy house remixes by the end. It went off. I had an amazing time! And when said friend walked in half way through with a couple of Martini's for us, we both knew she'd changed my life. It was great.
What made you start to make music? What was the first track you made?
I was always attracted to it, grew up being given vinyl by my parents and was left alone a lot to play it. There's quite a few photos of me asleep in front of my little record player as a kid. Not sure what the first track I've made would be, there's just millions.
You lived in Soho for some time. Where about's were you?
Dean St, Bateman St, Shaftesbury Avenue, the gutter on Rupert St, like most people in Soho I got around.
My nan used to have a flat in Berwick Street market. Do you remember the old market and the faces?
I remember everyone flirting with that cute guy on the fruit and veg stall! Absolutely everyone had a crush him!
Were you in and out of Black Market much or any of the record shops?
Yeah, I loved that place, long before I ever thought of DJing. My best friend was actually a DJ and we used to go in there together. It was one of the few that wasn't very homophobic. Unlike others in Soho.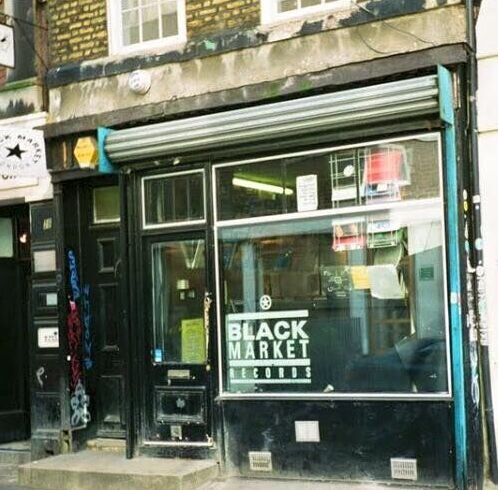 You played with Jodie Harsh. What was she like to hang out with?
That's the wife. I've spent ten solid years working with him/her so I can say with authority she's an absolute bin fire/living legend lol. They genuinely don't come like her these days, I always found it a privilege to be next to such a whirlwind. Very much a Yin to my Yang.
Everyone back to yours after then as a regular?
Not everyone, but yeah when I carefully selected the crew, the parties were hilarious. When you're a jobbing DJ you make friends with bar staff, club workers etc., so AFTER the gig is when you can relax. Or go hell for leather. shout out to my girl Rosie!
Soho has gone through such a transformation over the years. Does it bare any similarity today to the times you lived and played there? Or is it completely transformed?
I'm not sure I even know. I get the impression the straights have taken over and installed their rubbish table-buying clubs for their ugly old clientele, so I've not wandered over there much lol. The record shops are still good, especially Soul Jazz.
I have fond memories of Madam JoJo's. Did you ever play there?
I did, but really that was a place I used to go AFTER a gig to hang out with Lady Lloyd, Tasty Tim, and Dusty O at Trannyshack on Wednesdays. Did you know about the secret room with the special key? Bet you didn't.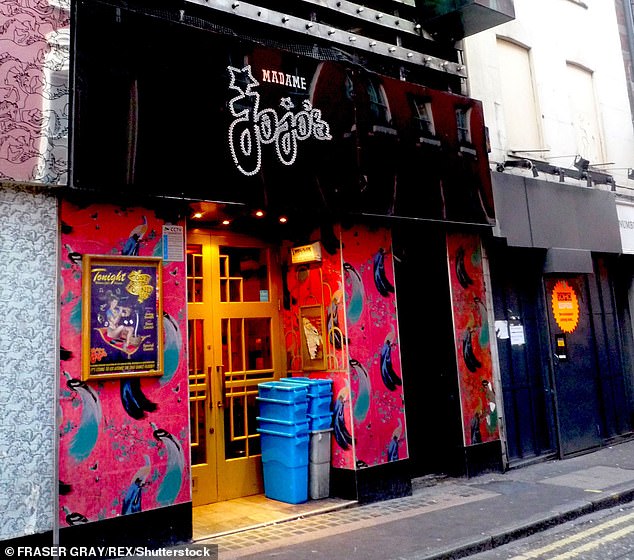 Since Soho got 'cleaned up', do many of the same people still live there that you know, or has everyone left?
Most places are now a Soho House or selling tacos. It's hard to know where all my community would be going as all our clubs got closed down.
You DJed for a double decade, during that time you were the DJ face at London Fashion week for a few years. How did you get involved with that? Was it to do with your model good looks?
Haha yes it was! I was signed with Next Models and Sony came along and selected me as official DJ for Fashion Week. I had to curate all the exhibition music for the week by going through the vault at Sony. I got a desk in the offices at Derry St, and for 2 weeks I went from A – Z, enhancing my own collection as I went along. It was genuinely awesome.
What was it like hanging out with a load models then?
I'd already worked for a top beauty casting director for a few years before so that really wasn't anything special to me. They were just good-looking people that seemingly struggled to tell the time.
In 2015 you had a No 1 record 'Rumble'. Quite unheard of that someone on the underground scene has had that. What was the journey of that track? How did you get Katie B and Tinie Tempah involved?
I signed it to Ministry having remixed London Grammar for them successfully beforehand. We agreed to put it out with no info, pictures etc., and DJs started battering it everywhere. I didn't really tell anyone it was going on. I had an idea to have a singer and a rapper on it like Dee-lite 'Groove Is In the Heart', but everything I was writing song-wise was really lame. Ministry asked me who I'd like to approach, and Katy B was my first choice. She literally delivered that whole song within days. Meanwhile, Tinie had been rapping over it in Ibiza anyway and I think we heard he was keen to record something, so it came together naturally. I think that's why it worked particularly well.
Our readers might not know but you've done some huge remix work for Sia, London Grammar, Chvrches, Honey Dijon, and on Ultra Nate's Free. But your Angie Stone re rub was my jam. What is it you like about remixing, as you clearly have some undercover/ stealth remix moves that you make.
I just love taking someone's message and changing the delivery of it. I grew up being blown away at what people like MAW and early Basement Jaxx did, the complete reimagining of songs. Sometimes you can give quite a shallow sounding song real depth, sometimes there's a groove buried in a record that if you just isolate that one bit, you've got a banger. My proudest example of that is my remix of 'Recover' by Chvrches.
You took a totally unique approach to REM's 'Losing My Religion' that you covered. You highlight London knife crime in the track. How important is this track and its message to you personally?
Ah you've heard it on my Essential Mix. I sampled that news clip live so it's not actually on the original. I wrote the music for that in 2000 when I moved to NYC for a year. I'd just got home from Tenaglia's legendary night and wanted to make a tune I felt I hadn't heard there but expected to. Working with Waterson years later, I had an idea he should do an interesting cover, so I played Stipe's original vocals over that music I'd made and felt like I'd landed on something special. After all, have you heard the lyrics? It's such a dark song. I love that I've made it into a sleazy, NYC, gay club monster.
The wild card theme carries through to you as a DJ; you jump from genre to genre. There's a skill and a daring that most people don't dare to do. What inspires you to play this way?
I really loathe musical limits. I'm not interested in being constrained by the little others know about music. Over the years I've impressed some of the best people in the industry just by doing my thing, so I've no rational reason to feel insecure. But then whose insecurity is rational?
Pete Tong has been a great supporter of you. Must be cool to have someone like that it your corner. What did it mean to you when Pete got 'where you were at' and 'what you were doing'? Did it give you a new found confidence?
Honestly, it's nearly overwhelming having the guy on your sofa discussing your music, in that voice. He's breathtakingly knowledgeable, which gave me the sense I'm gonna make really great records with him in my corner. So far so good!
You've started up your own label. What's the story on The 40 Records and what are your plans?
I want no one in my way. The label is my world, where I get to do what I want, with who I want. It's very important that I have the trust of the artists I'm working with, so the people I'm signing I've known for years. I've been working on it since my first 'Rumble' pay cheque, and I genuinely think it's gonna be a very special label to be signed to. In my career I learned how to take major labels money and make more underground music for the places I was playing, and now with the label financed by The Orchard, I can do that for others. It's been incredible putting it all together. I've never felt anything like the excitement I feel about these artists. It's like I'm in love!
KDA
Your future projects sound exciting and so does the roster. Colin Waterson is someone that's always interested me as one talented vocalist. What's happening with him on the label?
That man is the most affecting singer and writer. I think of him as MY artist. We've got an EP called 'Music For Grown-Ups' coming 2022 that contains my favourite ever track that I've made called 'What Do I Have To Do'. I met him when I was 17ish, he was a ballet dancer in Matthew Bourne's company doing that legendary all male Swan Lake, so naturally he was out all the time. We've got some real stories…
You're doing some work with Ross Allen. How did you hook up with Ross and what are you working on together?
I met him on the street when I was with my first manager and instantly, I knew I'd make music with him. He's a total ballbag, and somewhere between a manager and an A&R to me and the label. He's proof that you can know an incredible amount about music without really making it. That was a revelation to me, so now we do the label together and the artists get the benefit of his sage wisdom and ball-baggery as well.
KNKY NMBRS is a collection of brilliant but naughty numbers. Roisin Murphy's 'Simulation' and 'Mariah Carey's Get Out' are insane! What will you do if James Blake calls you?
Put him on loudspeaker and get him to sing. That guy just makes my heart ache. His live show blew my mind and taught me a thing or two about how it can be done. But my beats are better.
How do these ideas come to you? Do you search for tracks purposefully, or does something happen when you hear the original randomly?
Both, though usually when approached to remix something specific I like, the response isn't that great. Doing something just because you love it doesn't tend to get understood by the various managers/A&Rs out there. So respectfully I'll say, fuck 'em. If I've had the idea, I have to make it. Otherwise, it drives me completely insane.
Earlier on this year you released the lead single 'Die A Little Bit with' Tinashe, from your forthcoming album 'KDA Live clubs Show'. When's that coming out?
Ask Pete lol.. I genuinely don't know. When you've had a number one everyone gets very sensitive about when to release things. I'm very proud of the tunes on it, they could only have been made by me.
Being part of London's LGBTQ+ scene, you have said that you feel you share common ground with the Black British community. Can you expand on that for me?
There are some real similarities to the othering of gays to the othering of people of colour. The feeling that the Police aren't really on YOUR side, that black cabs won't stop for you in the middle of the night, that something you are has an inordinate effect on your career. When I signed with Ministry absolutely everyone I told said "What are you gonna do about being gay?". I don't think anyone in Tech House has had to consider stuff like that before they put records out. So yeah, it's always been on my mind, and in my face. Also, the granting of licenses in Soho was often dependent on there not being black nights in the venue, and the local Police would make that abundantly clear. They used to be that way with gays, they'd say gays take too many drugs and black people fight too much. Obviously straight white people are a saintly lot…
You have talked about your 'outsider spirit' from time to time. Do you start to feel that less as you grow older, or do you think that mind set will always be part of you?
My mother relentlessly told me "Darling you must always be an individual". Some people take that to mean they should go out wearing two toasters and a microwave, whereas I understood it to mean – I don't need people to agree with me, nor should I ever try to fit in. I love dipping into different groups, scenes, times, and places as it all goes into my music. I think it helps inform my sound, and my future.
I think you should have applied for the London Nightlife Tzar job. What would you do to the scene if you had the power?
MORE GENDER-NEUTRAL TOILETS! And a ban on noise complaints from new luxury apartment buildings erected next to clubs. If you don't like the noise, move somewhere else. London's huge and you're not needed, whereas our world-leading clubs are.
Wishing you all the success you deserve with this killer EP Kris..
Grab the EP from: https://kda-the40records.bandcamp.com/album/knky-nmbrs-001-2
For more info please check:
KDA Facebook: https://www.facebook.com/KDAbeats/
KDA Soundcloud: https://soundcloud.com/kda-music
KDA Instagram: https://www.instagram.com/kdabeats/
KDA Twitter: https://twitter.com/KDABEATS
Tags:
Jodie Harsh
,
kda
,
Pete Tong
,
Ross Allen